New York City's cultural and historic treasures, lush green spaces, museums and unique dining and shopping experiences will take your attendees' meeting experience to the next level. Here are just some of the notable activities, sights and experiences across the City's five boroughs that visitors won't want to miss.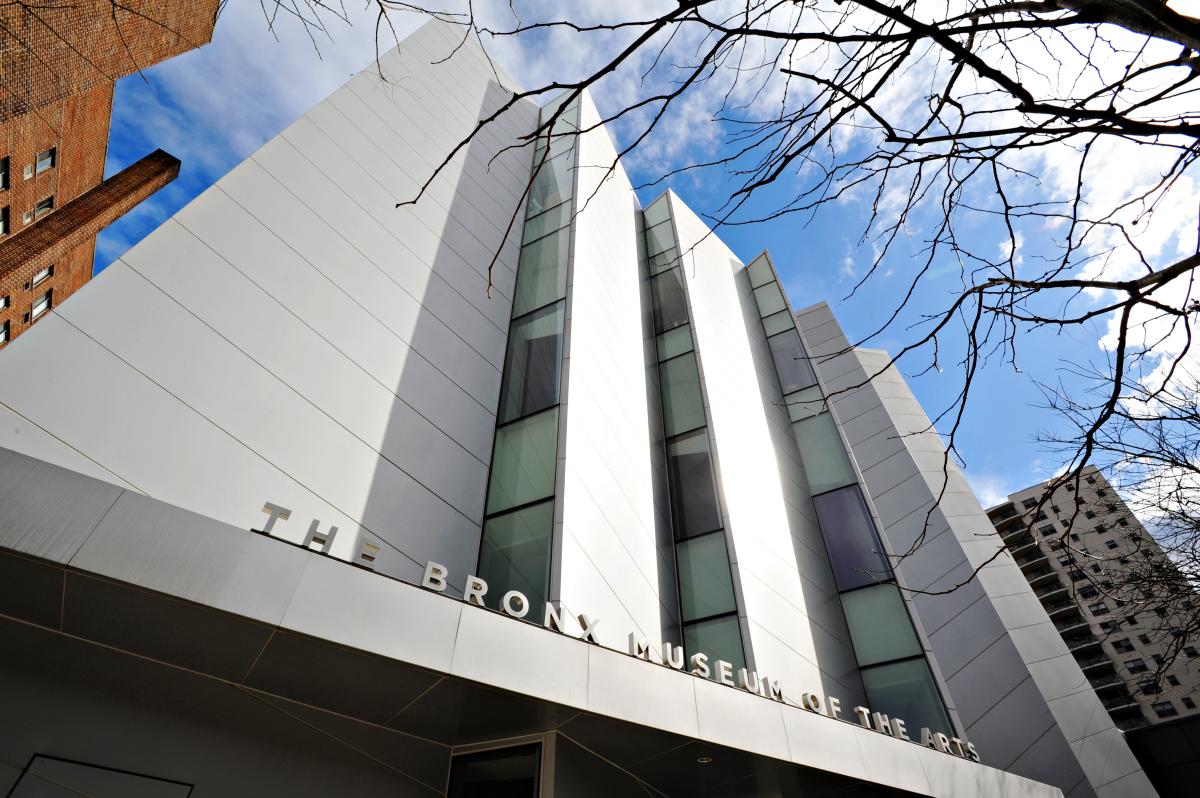 The Bronx Museum of the Arts. Photo: Julienne Schaer
The Bronx
The Bronx is the birthplace of hip-hop, not to mention home to world-famous Yankee Stadium, where sports lovers can enjoy baseball games, stadium tours and the occasional concert. Art deco and art moderne architectural masterpieces line both sides of the Bronx's four-mile-long Grand Concourse, which was designed to recall Paris's Champs-Élysées. The Bronx Museum of the Arts highlights contemporary artists from diverse cultural backgrounds.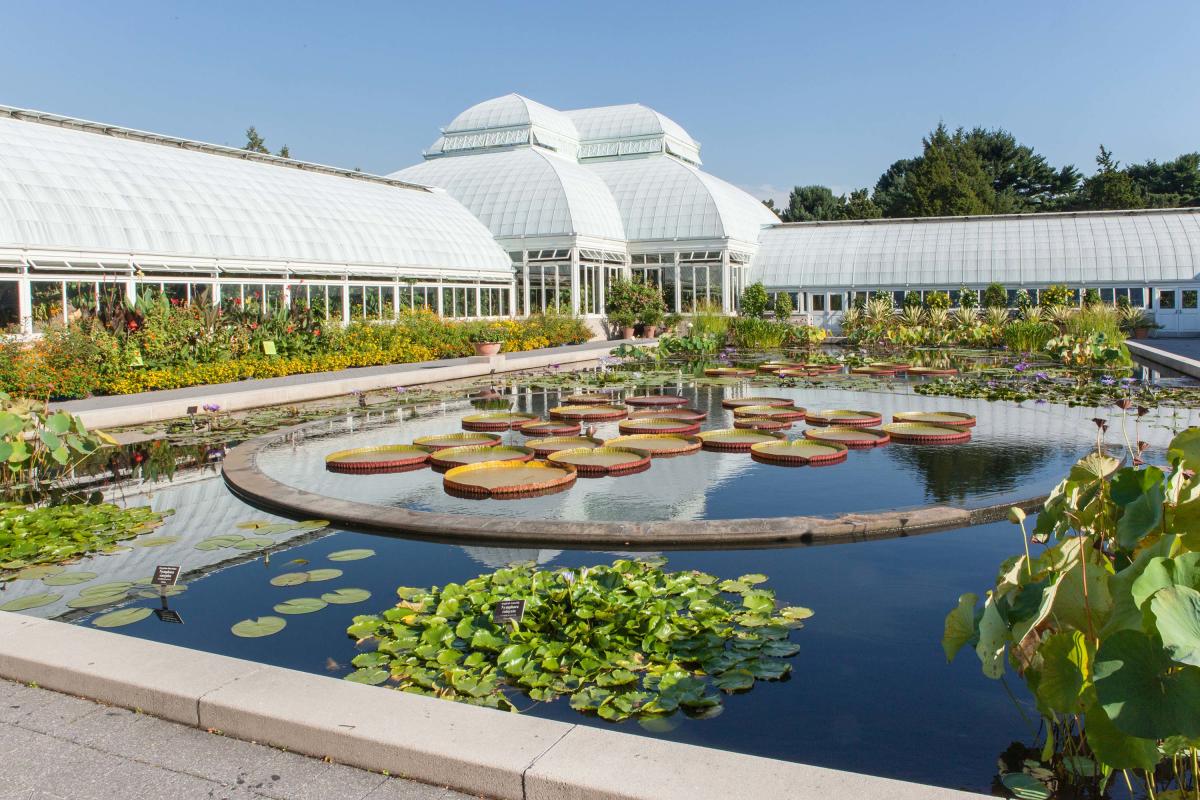 New York Botanical Garden. Photo: Tagger Yancy IV

Arthur Avenue, the Bronx's very own Little Italy, is known for restaurants and shops offering authentic Italian cheeses, meats and wines. The sprawling Bronx Zoo is home to more than 4,000 animals, including exotic species like Komodo dragons, okapis and red pandas. Nearby is the 250-acre New York Botanical Garden, worth a visit in any season. Wave Hill, a 28-acre public garden and cultural center in Riverdale, is yet another gem where attendees can get in touch with nature.
City Island. Photo: Julienne Schaer

City Island, just a mile and a half long, is New York City's version of a rustic fishing village come summertime. The shore is lined with cafés and restaurants like Artie's Steak & Seafood, a City Island surf 'n' turf restaurant that has been serving up scallops, Alaskan king crab legs and fried littleneck clams alongside steaks and pasta dishes for nearly half a century. Your attendees can browse for antiques and gifts at the charming shops that line the area's waterfront.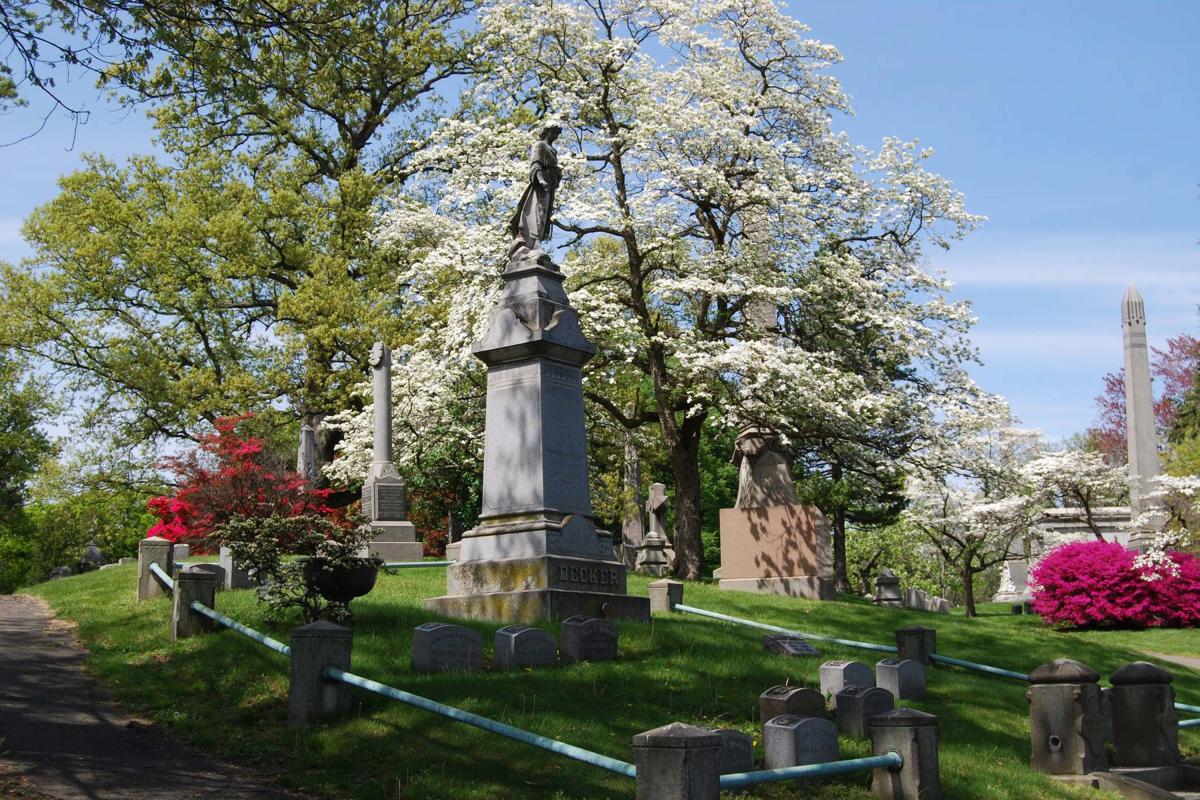 Courtesy, Woodlawn Cemetery

The Bronx is also home to Woodlawn Cemetery, which opened in 1863 and is now a National Historic Landmark. It's the final resting place for Celia Cruz, Miles Davis, Herman Melville, Otto Preminger and many other famous New Yorkers. Tours of the grounds are available.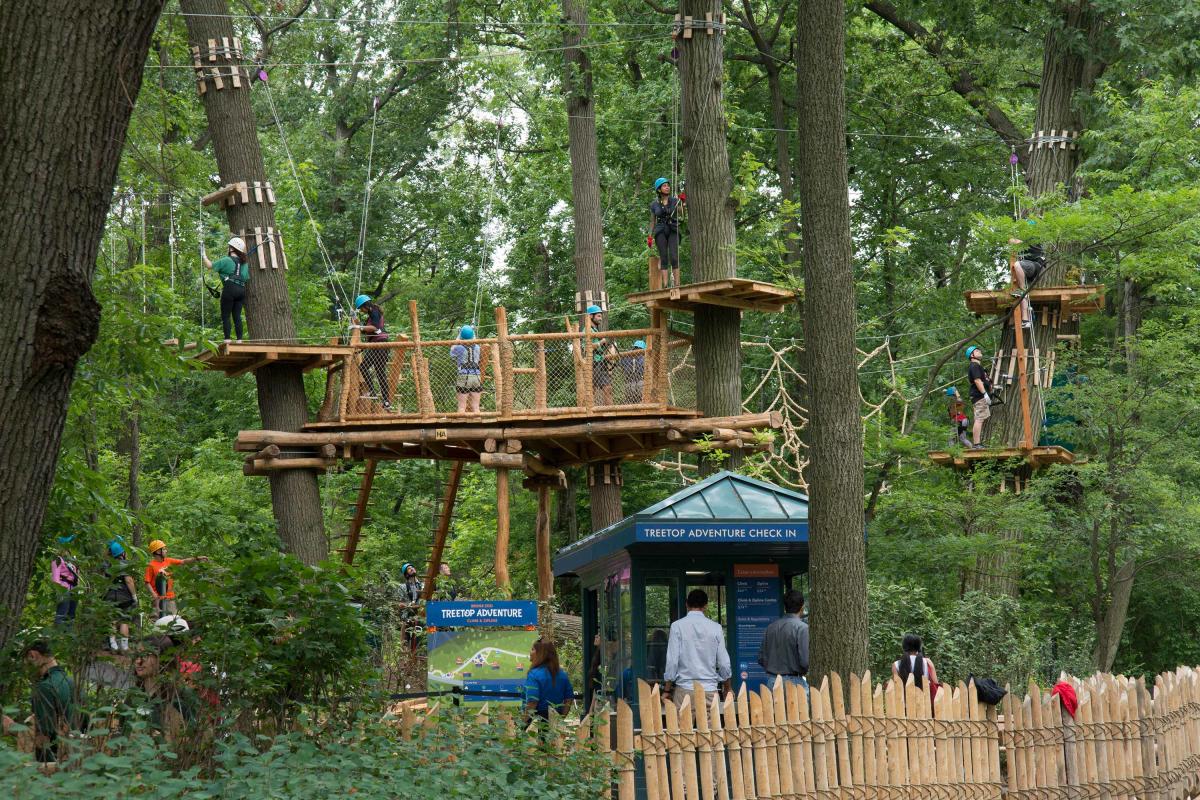 Bronx Zoo Treetop Adventure. Photo: Brittany Petronella

FAMILY FUN
The Bronx Zoo Treetop Adventure features several ropes-based obstacle courses as well as a two-way zip line that runs through the trees above the Bronx River.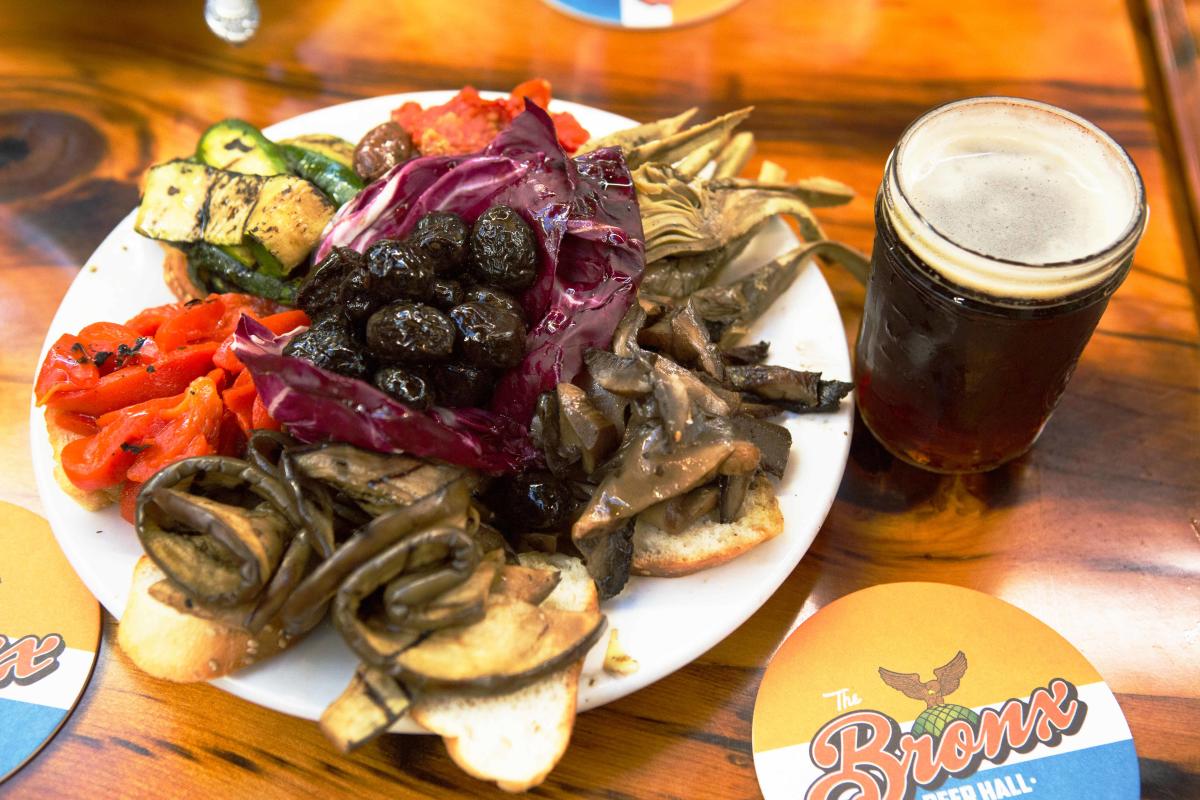 Bronx Beer Hall. Photo: Molly Flores

EAT LIKE A LOCAL
The Bronx Beer Hall, located within the bustling Arthur Avenue Retail Market, is great for people-watching and sampling New York State craft beers and light fare from local restaurants.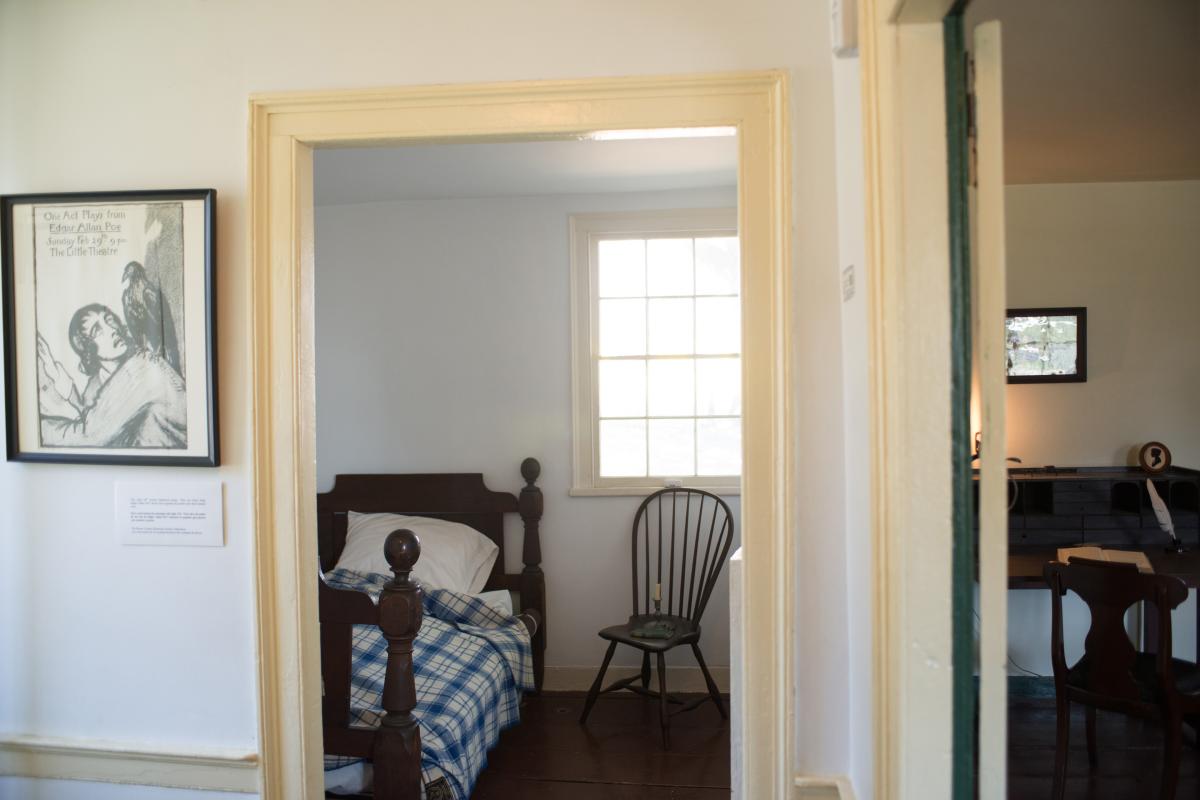 Edgar Allan Poe Cottage. Photo: Julienne Schaer

OFF THE BEATEN PATH
Edgar Allan Poe Cottage, built around 1812, is listed on the National Register of Historic Places. The small farmhouse, now a museum, is where the noted author spent some of his final years.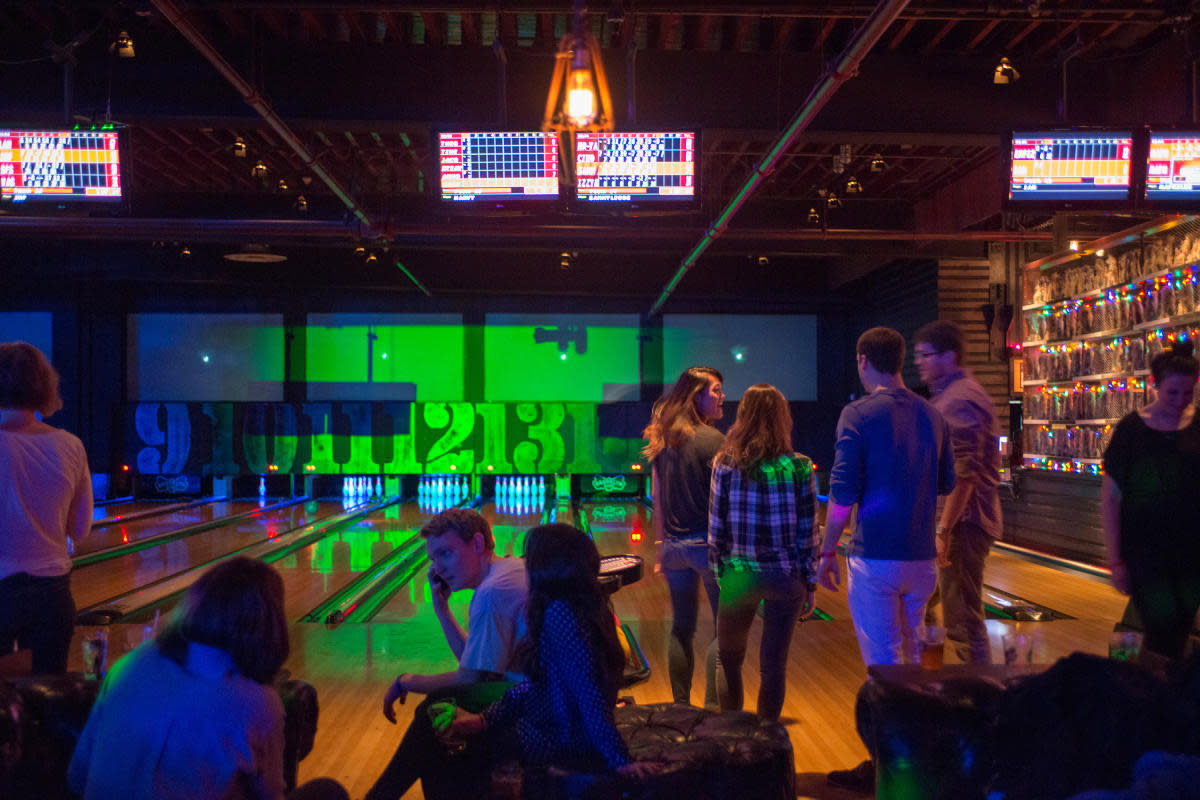 Brooklyn Bowl. Photo: Julienne Schaer
Brooklyn
Perennially hip Brooklyn is an incubator for underground art and music, and the borough's innovative dining scene is built around craft cocktails and cutting-edge cuisine that emphasizes global flavors with locally sourced ingredients. Your attendees can enjoy a little healthy competition at Williamsburg's Brooklyn Bowl, a 16-lane bowling alley that hosts live music nearly every night of the week and serves cocktails and fried chicken.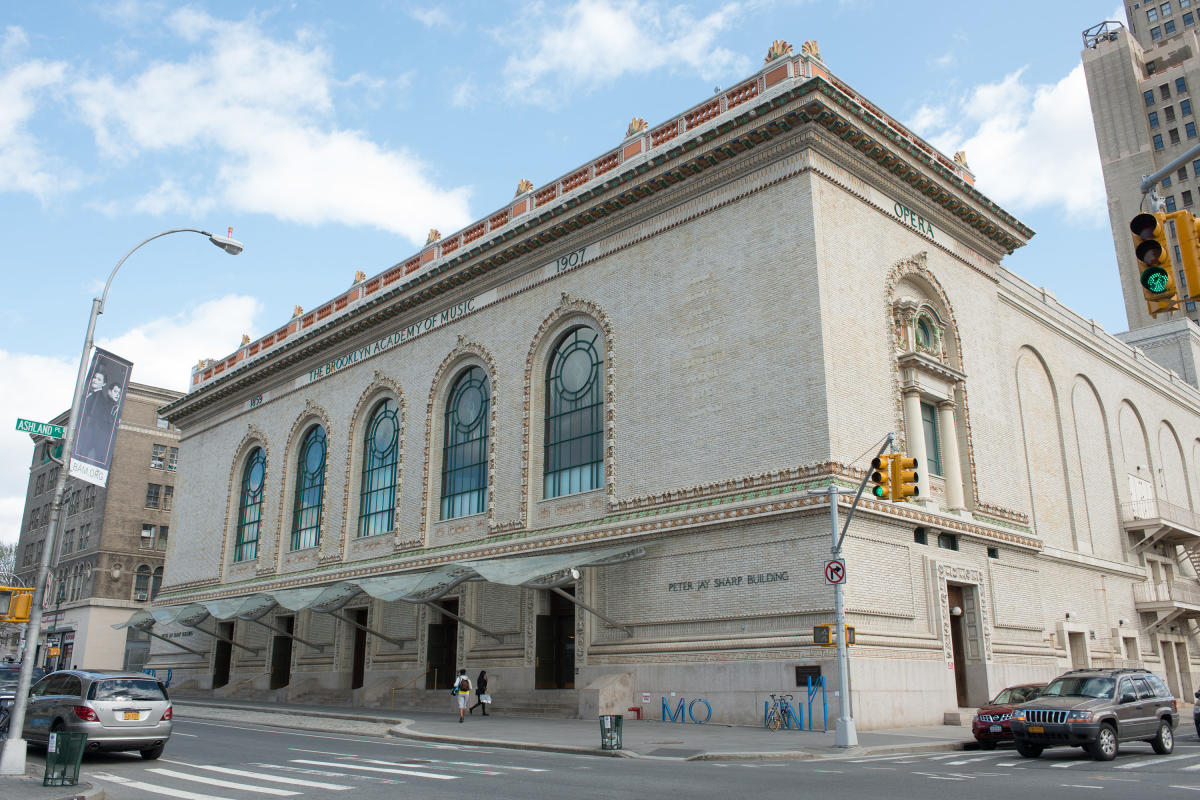 Brooklyn Academy of Music. Photo: Julienne Schaer

The borough's rich cultural history shines through the classic brownstone architecture of residential neighborhoods and in landmarks like the Brooklyn Bridge and Coney Island's historic amusement rides. The Brooklyn Academy of Music (BAM) in Fort Greene is known for its cultural performances and film screenings, while nearby Barclays Center hosts basketball and hockey games as well as some of the hottest concerts in town.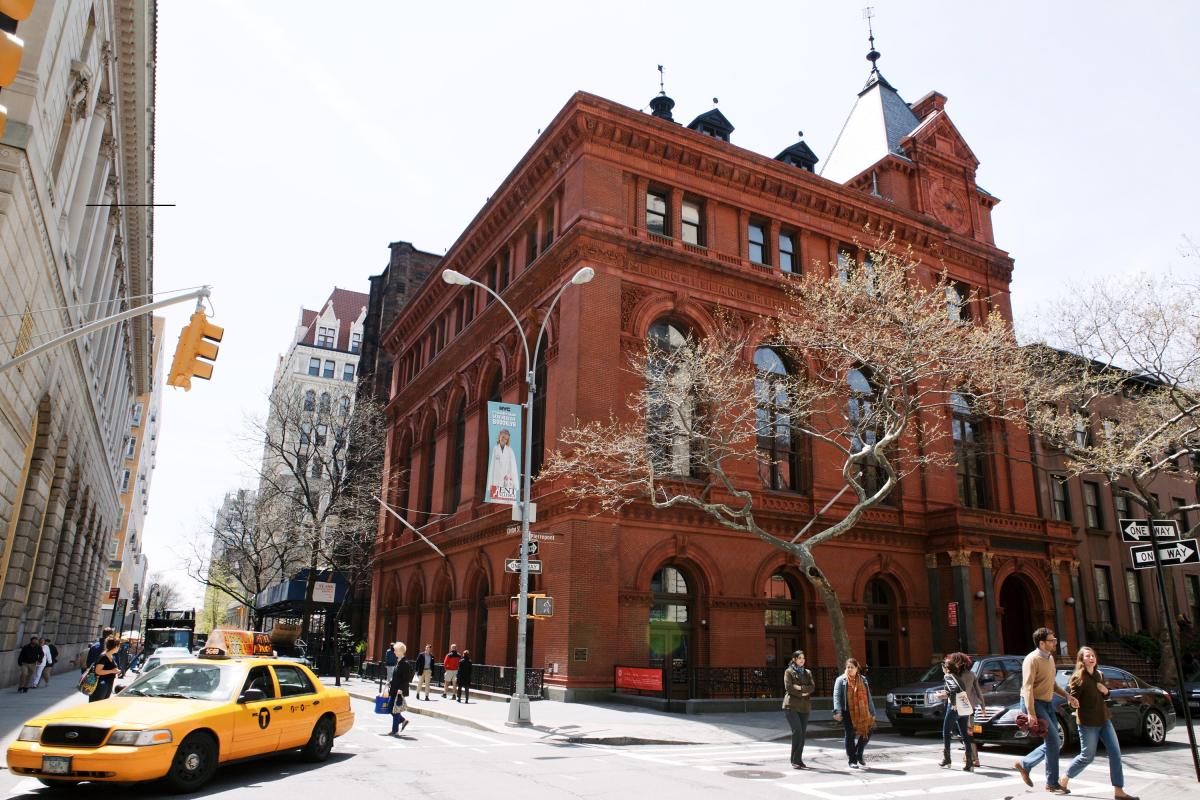 Brooklyn Historical Society. Photo: Josh Shayne

For a historical fix, attendees can head to the Brooklyn Historical Society in Brooklyn Heights, housed in a landmark 19th-century building designed by George Post. Nearby is the New York Transit Museum, a decommissioned subway station that provides a fascinating window into the history of New York City's public-transportation system.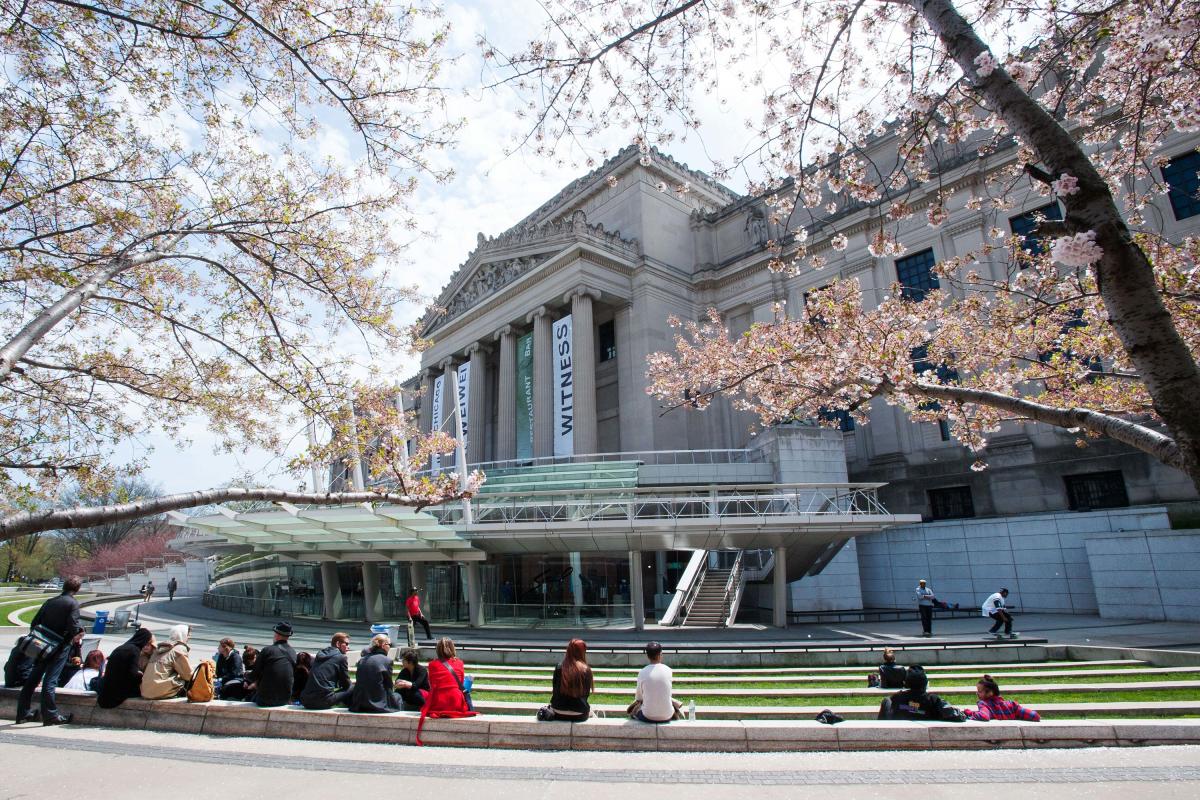 Brooklyn Museum. Photo: Julienne Schaer
The Brooklyn Museum in Prospect Heights is one of America's oldest and largest art museums: its vast permanent collection includes an impressive range of Ancient Egyptian art and antiquities in addition to more contemporary works. The museum sits at the north end of the 52-acre Brooklyn Botanic Garden, known for its gorgeous cherry trees and the monthlong festival held every spring in their honor. The garden also houses a bonsai conservatory and a rose garden.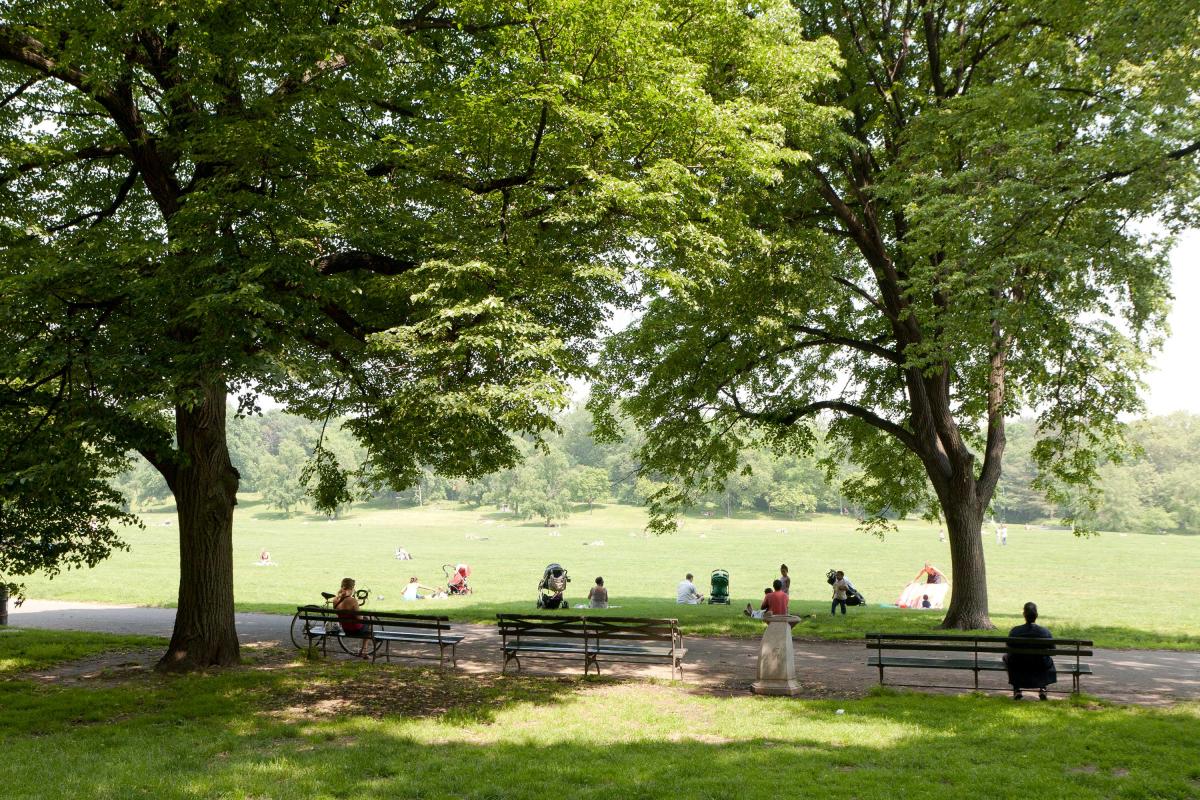 Prospect Park. Photo: Julienne Schaer

In vast, tranquil Prospect Park, guests can stroll the breathtaking Long Meadow, picnic and even go horseback riding. There's also the Prospect Park Zoo, with hundreds of animals.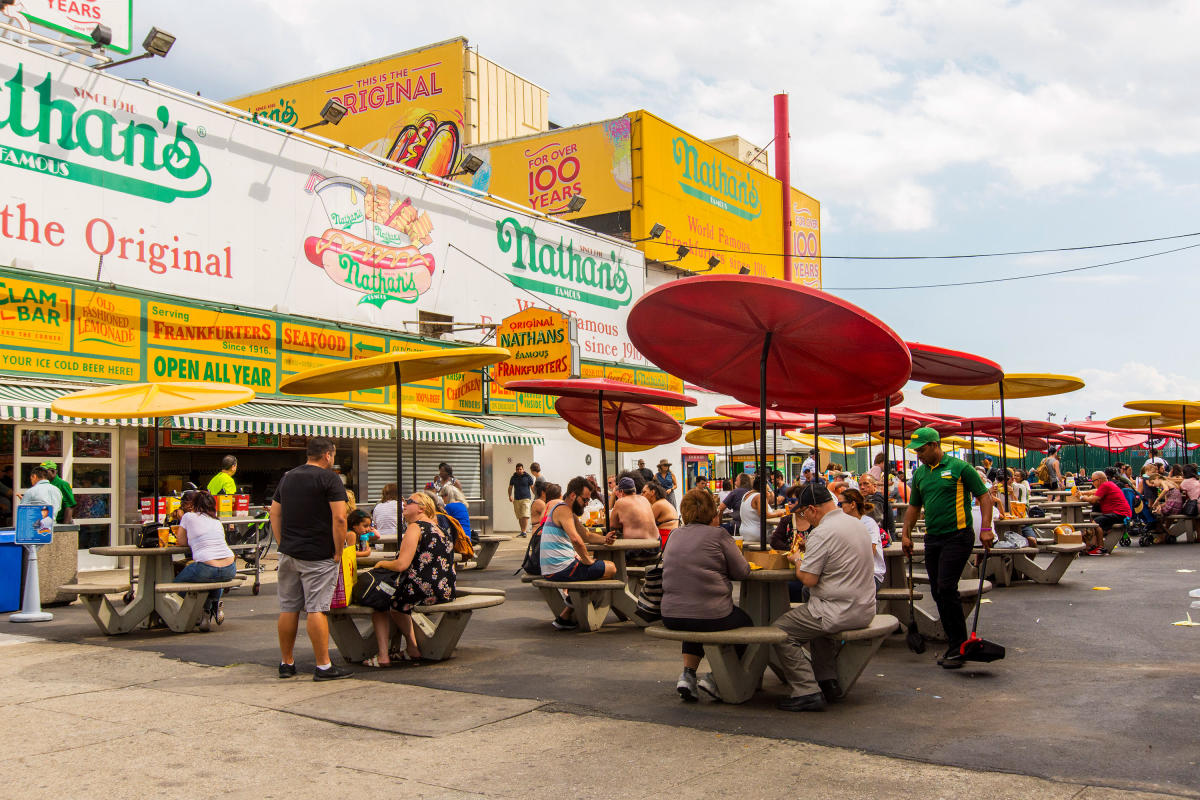 Nathan's Famous. Photo: Brittany Petronella
At Brooklyn's southern tip is Coney Island, where the original Nathan's Famous hot-dog stand opened on the corner of Surf and Stillwell Avenues in 1916. At world-famous Luna Park, thrill-seekers can ride the historic Cyclone roller coaster, along with dozens of other rides. Just down the boardwalk is the recently expanded New York Aquarium, where attendees can get up close and personal with sea lions, sharks, walruses and more.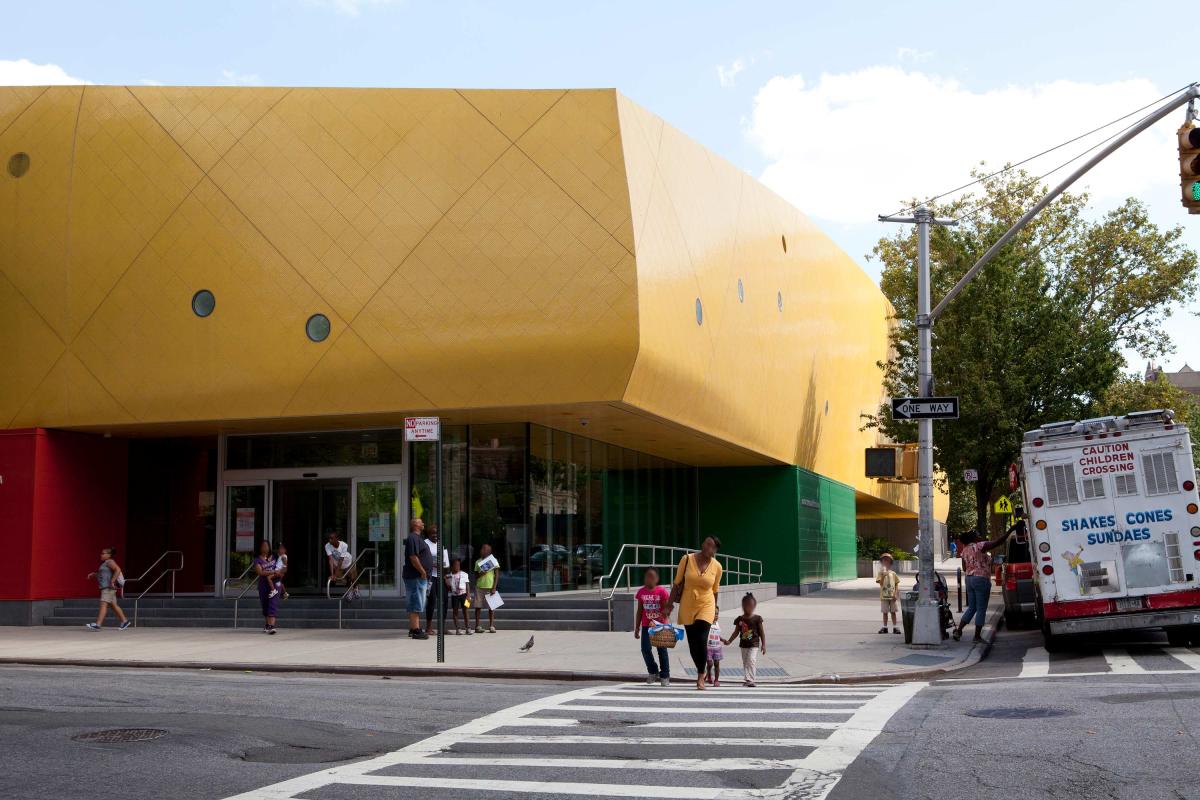 Brooklyn Children's Museum. Photo: Julienne Schaer
FAMILY FUN
Educational exhibits at the Brooklyn Children's Museum in Crown Heights explore history, nature, science, world cultures and more.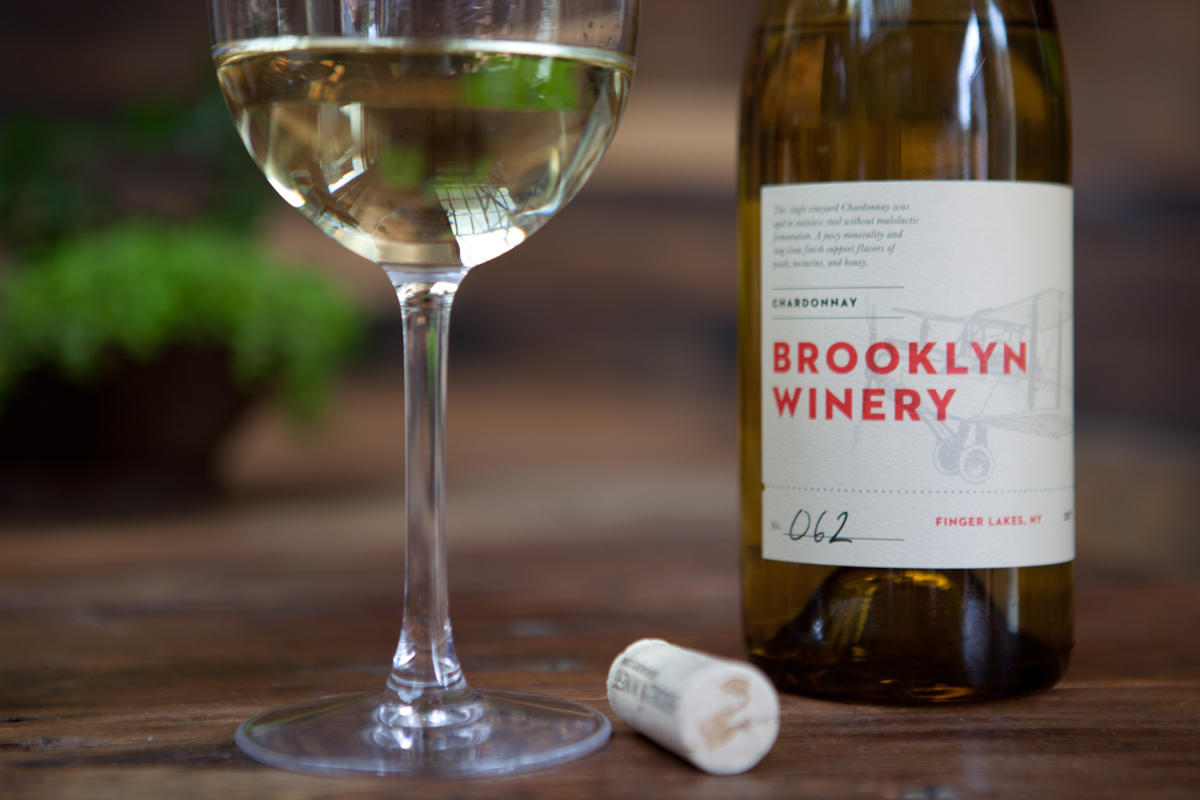 Courtesy, Brooklyn Winery

INCENTIVIZE IT
At Willamsburg's Brooklyn Winery your clients can try small-batch, artisanal wines alongside seasonal fare.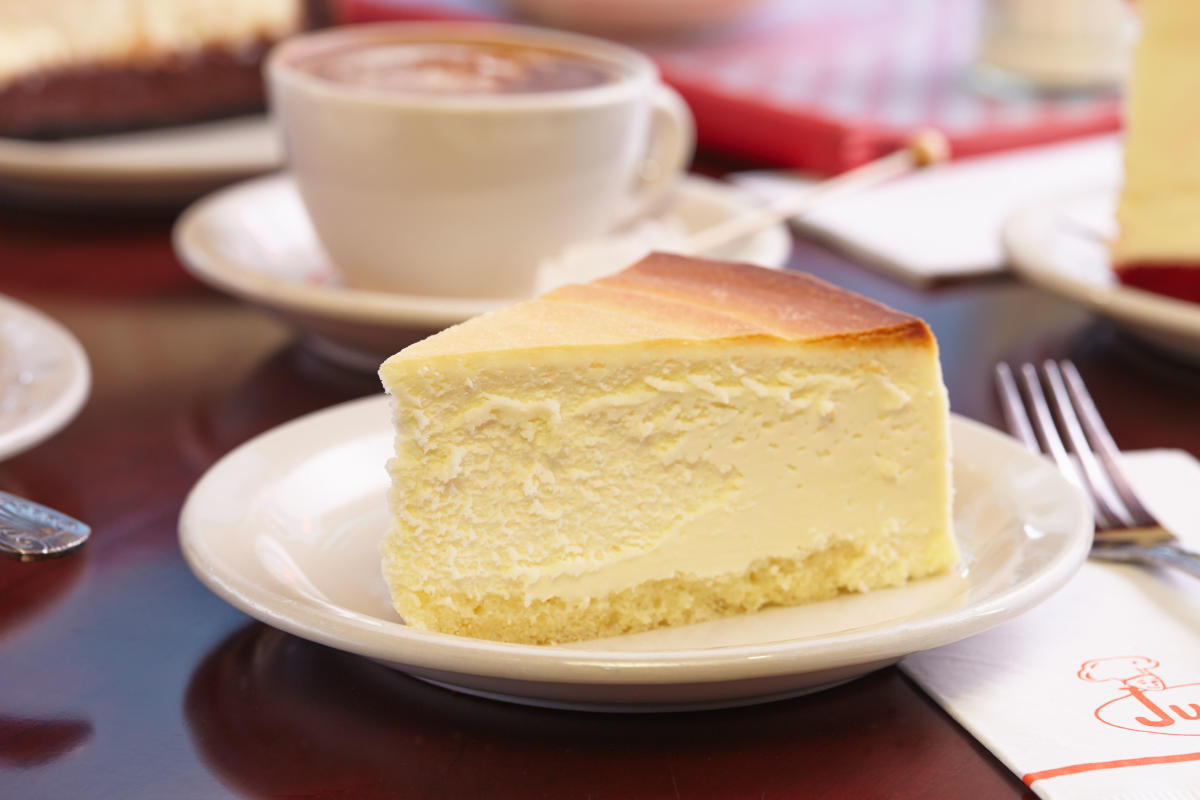 Courtesy, Junior's

EAT LIKE A LOCAL
Junior's Restaurant, a massive diner in Downtown Brooklyn that's open from 6:30am to 12:30am, serves up 10-ounce char-broiled steak burgers, overstuffed deli sandwiches and breakfast all day—not to mention its trademark creamy cheesecake.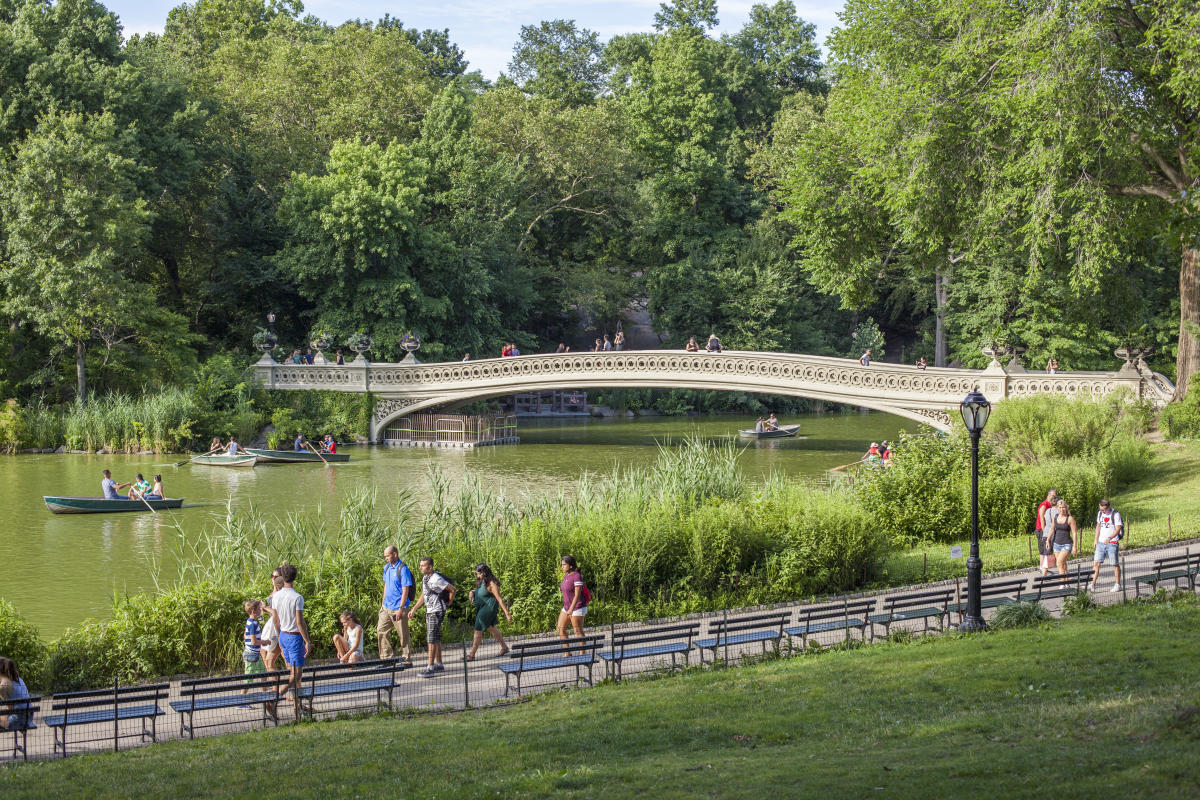 Central Park. Photo: Christopher Postlewaite
Manhattan
In Manhattan your attendees can see fabled landmarks like Central Park, the Empire State Building and Rockefeller Center, all of which can be visited in a single afternoon. There are also flagship stores like Bloomingdale's, Macy's Herald Square and Saks Fifth Avenue and beloved eateries like '21' Club, Katz's Deli and Tavern on the Green.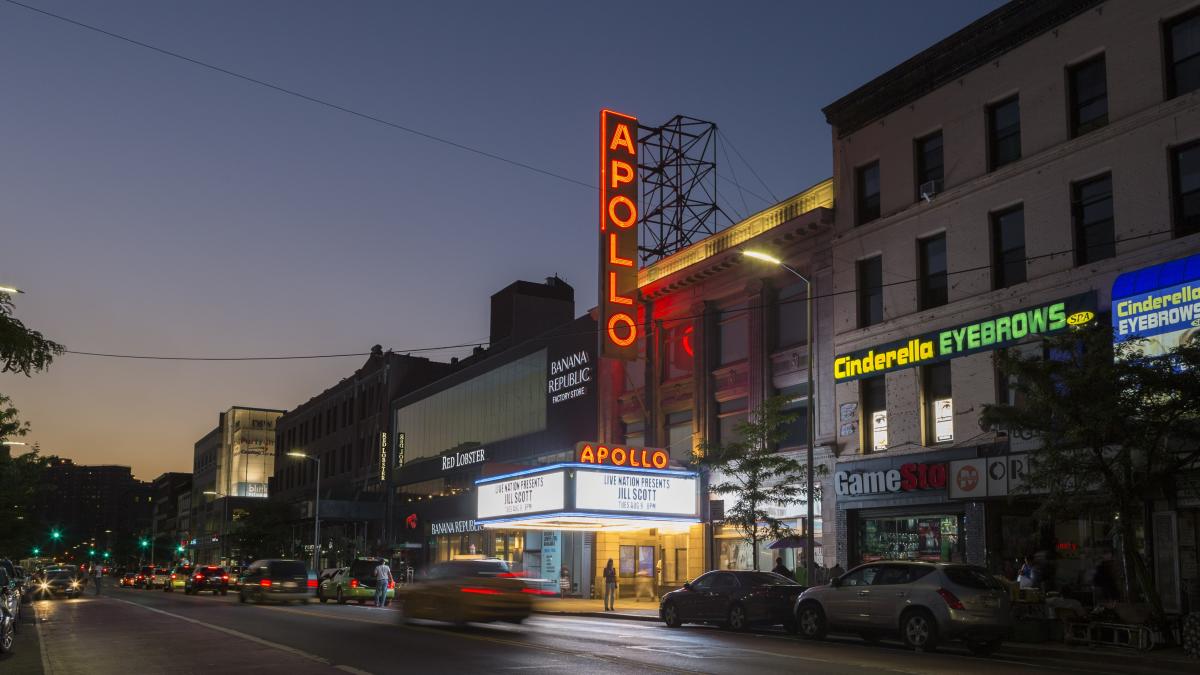 Apollo Theater. Photo: Kate Glicksberg

Harlem is home to the Apollo Theater, where performers like Ella Fitzgerald, Gladys Knight and Luther Vandross launched their careers, and which still hosts Amateur Night on Wednesday evenings. A few blocks away is the National Jazz Museum in Harlem, a small institution dedicated to preserving the unique history of the musical genre. Farther east is El Museo del Barrio, which highlights the art of Latino, Caribbean and Latin American cultures.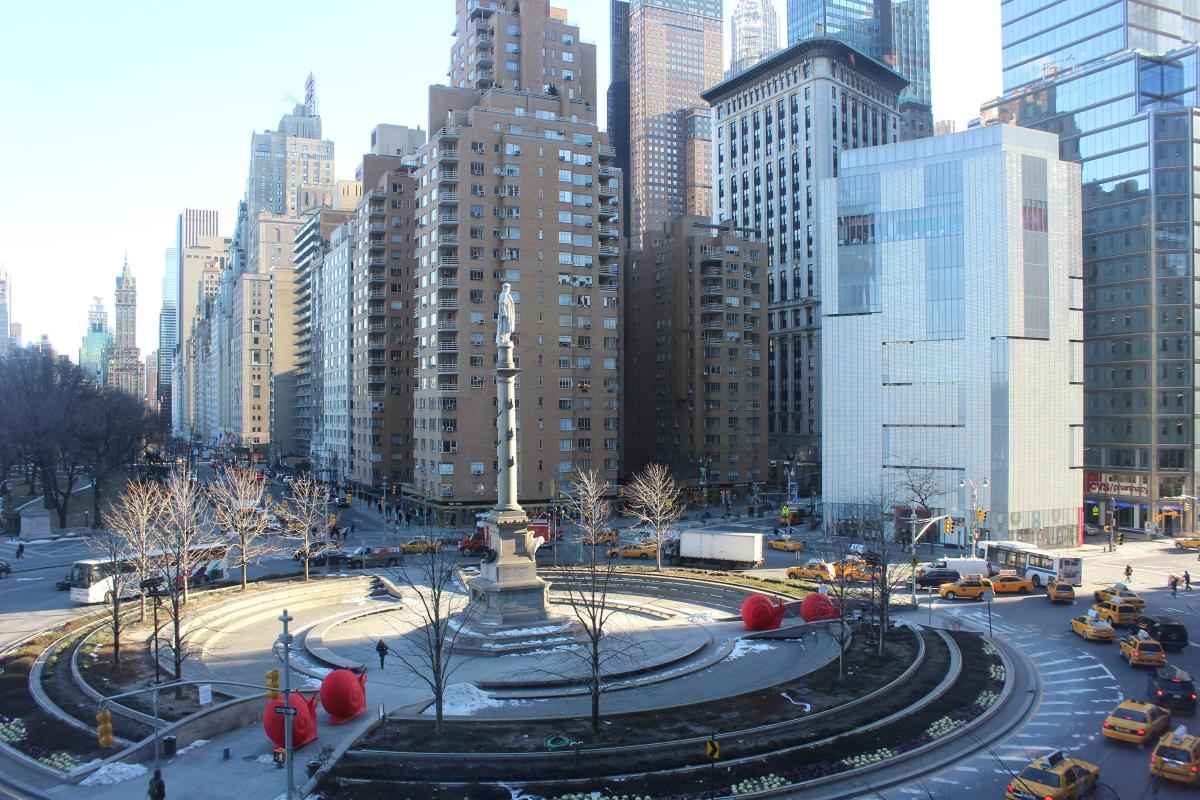 Courtesy, Museum of Arts and Design

Attendees looking for an exclusive experience can book the Met Fifth Avenue's EmptyMet Tour, a guided private journey through the museum during hours it is normally closed to the general public. The Museum of Arts and Design in Columbus Circle celebrates contemporary and traditional art, craft and design, and its upper-floor restaurant has great views of Central Park. Madison Avenue Luxury Shopping Experience offers one-on-one, personalized styling at the flagship boutiques, fashion houses and jewelers lining this posh 30-block-long thoroughfare. Private appointments, door-to-door chauffeur service and lunch are included for a seamless excursion.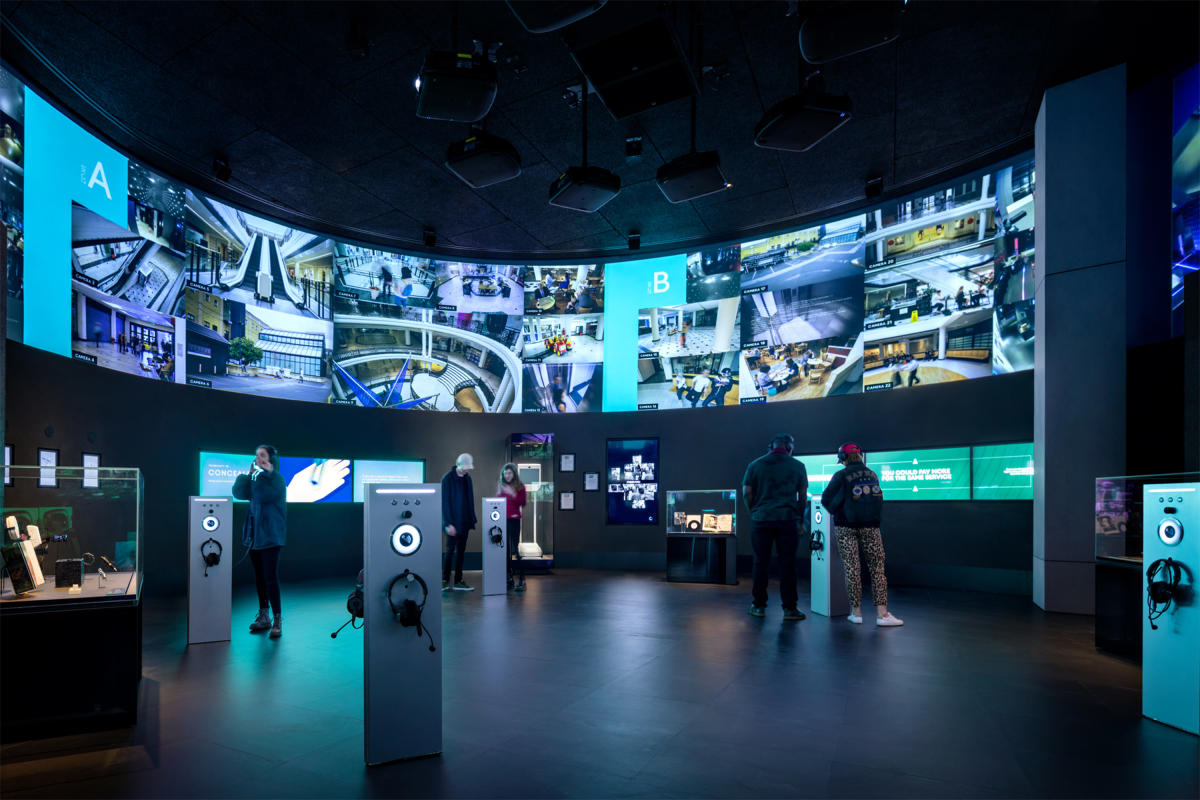 Courtesy, Spyscape

Major Midtown attractions include Spyscape: Interactive Spy Museum, where visitors can test their decoding, surveillance and lie detection skills and navigate a laser tunnel. Traveling east from Times Square is world-renowned Rockefeller Center, home to incredible dining and shopping, the Top of the Rock Observation Deck and The Tour at NBC Studios. And a short walk away is the newly renovated Museum of Modern Art (MoMA).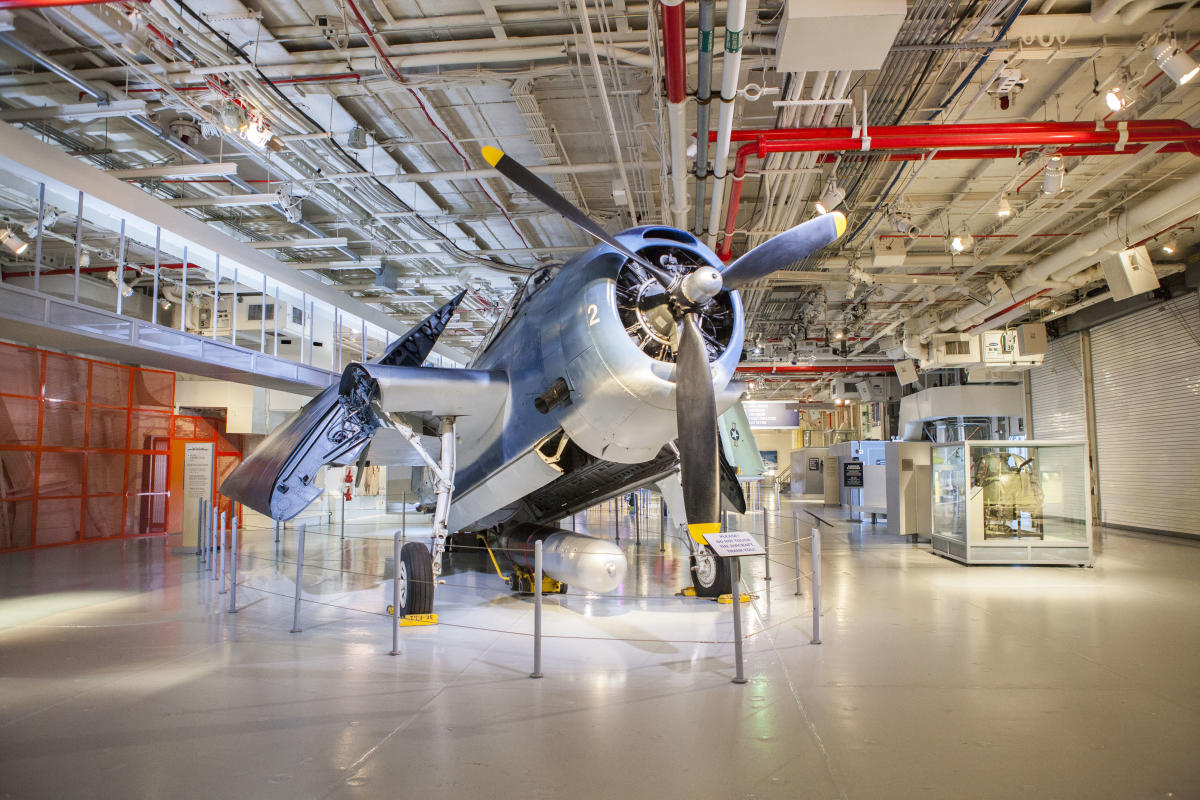 Intrepid, Sea, Air & Space Museum. Photo: Christopher Postlewaite
Hudson Yards, the new upscale neighborhood built atop former train yards, is home to some 100 shops and celebrity chef dining. The High Line, a lushly landscaped park built along abandoned tracks of an elevated railway line, stretches from 34th Street all the way south below 14th Street in the Meatpacking District. At the Intrepid Sea, Air & Space Museum, a decommissioned aircraft carrier that has been retrofitted as a museum, visitors can see the space shuttle Enterprise, the nuclear submarine USS Growler and other civilian and military vessels of note. Nearby is the Chelsea Piers Sports & Entertainment Complex, with batting cages, an indoor ice rink, a golf driving range and more.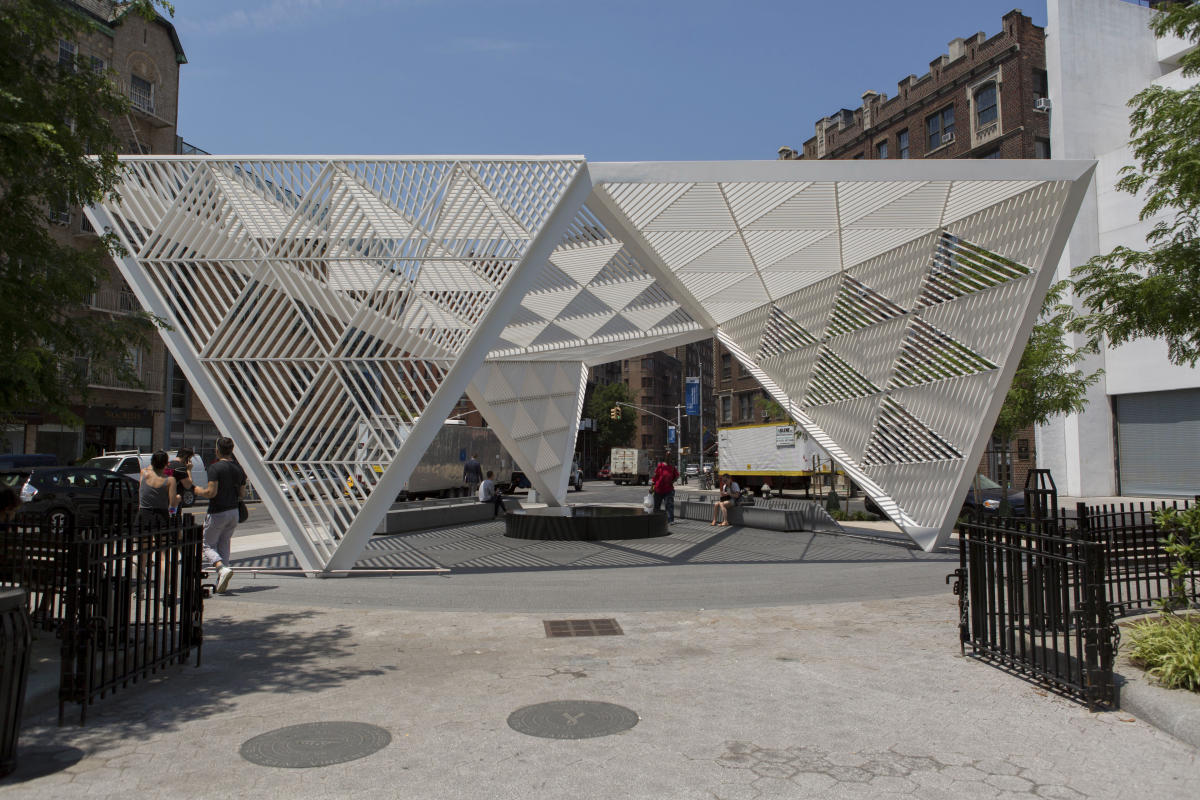 AIDS Memorial. Photo: Brittany Petronella

Downtown Manhattan is a world all its own: there's the East Village entertainment scene, and the West Village's (aka Greenwich Village) cozy corner cafés and rich LGBTQ+ heritage, plus an AIDS memorial. Seaport District NYC, at the southeastern tip of Manhattan, is popular due to its maritime history, harbor sailings and views of the waterfront and Brooklyn Bridge. Within the district is Pier 17, a mixed-use complex with an open-air rooftop performance space available for events.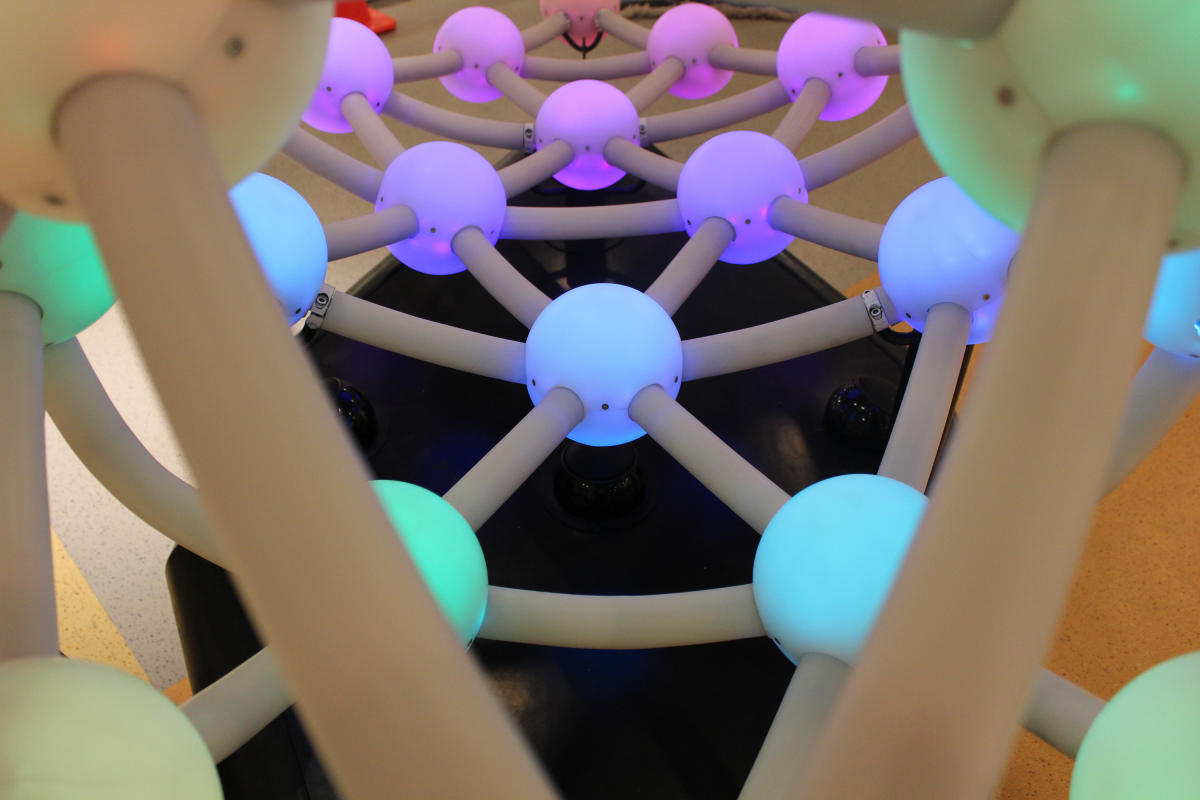 Courtesy, National Museum of Mathematics

FAMILY FUN
Located just north of Madison Square Park, the National Museum of Mathematics (or MoMath for short) is a family favorite, featuring interactive exhibits with a playful sensibility that demonstrate the connections between math and subjects like music and sports.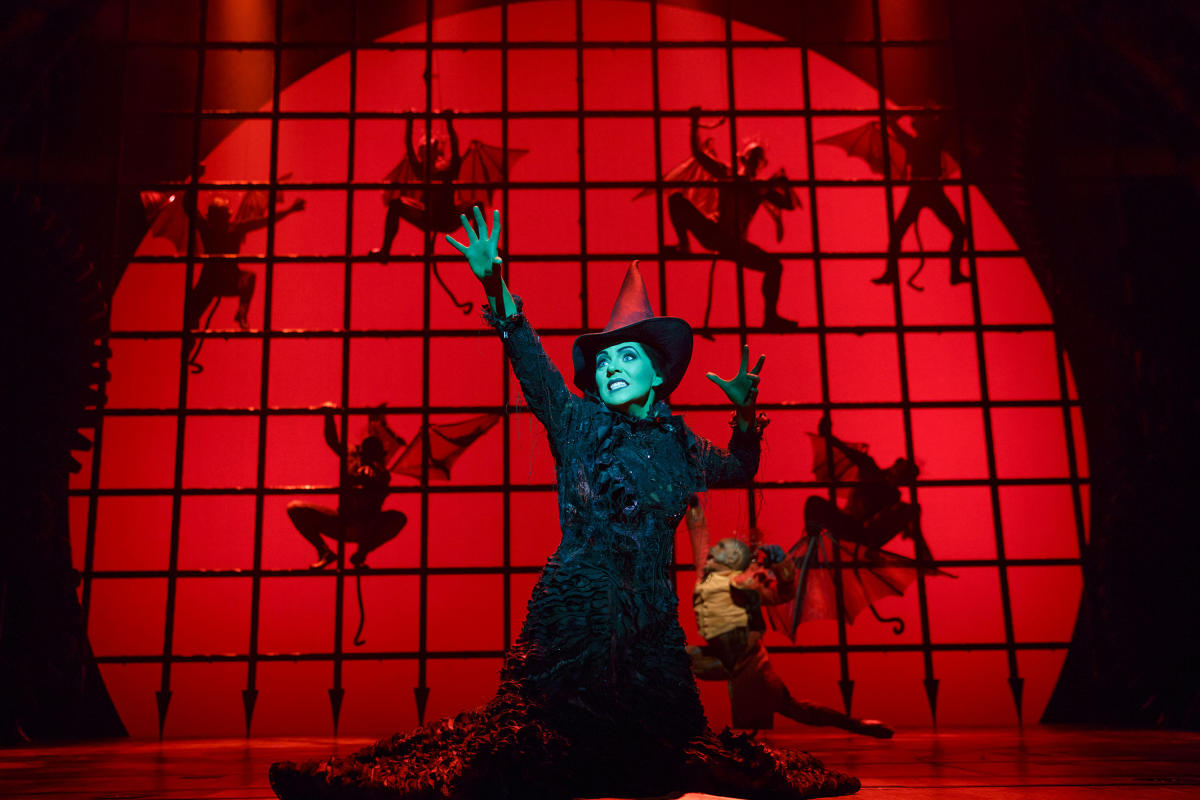 Wicked. Photo: Joan Marcus

INCENTIVIZE IT
Behind the Emerald Curtain, a special-access Broadway tour led by members of the Wicked cast, lets your group head backstage to see costumes, props, set models and wigs from the show, and includes a Q&A session with cast members.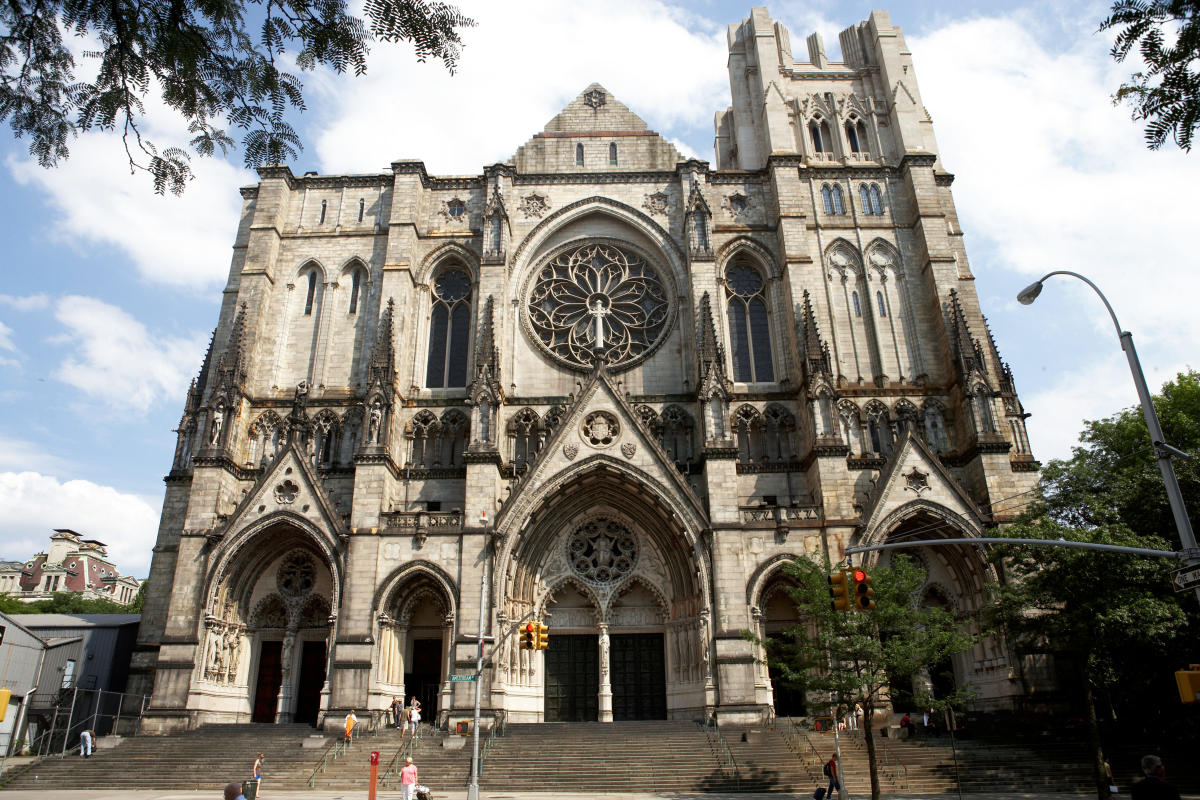 Cathedral Church of St. John the Divine. Photo: Alex Lopez

OFF THE BEATEN PATH
Cathedral Church of St. John the Divine, located uptown in Morningside Heights, is one of the largest Episcopalian cathedrals in the world. The Gothic and Romanesque Revival structure houses elaborate woven tapestries and a bronze triptych altarpiece designed by noted American artist Keith Haring.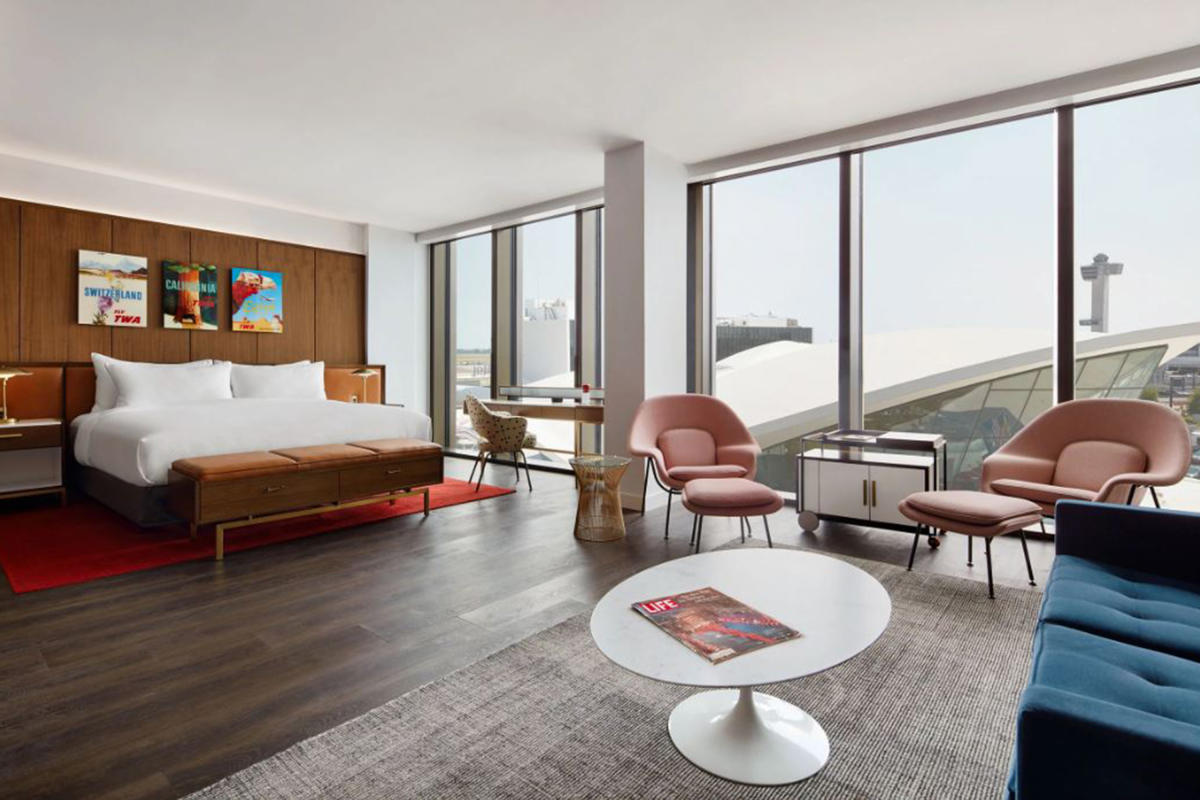 Courtesy, The TWA Hotel
Queens
The borough of Queens has a flourishing international arts scene, having the most diverse population in the City. Queens is also the site of two important airports as well as the TWA Hotel. Your attendees will find cuisine from across the globe in this borough as well as gorgeous parks and marquee sporting events. The 7 subway line runs directly from the Javits Center in Midtown Manhattan to neighborhoods like Astoria, Flushing and Jackson Heights, all known for their eclectic dining scenes.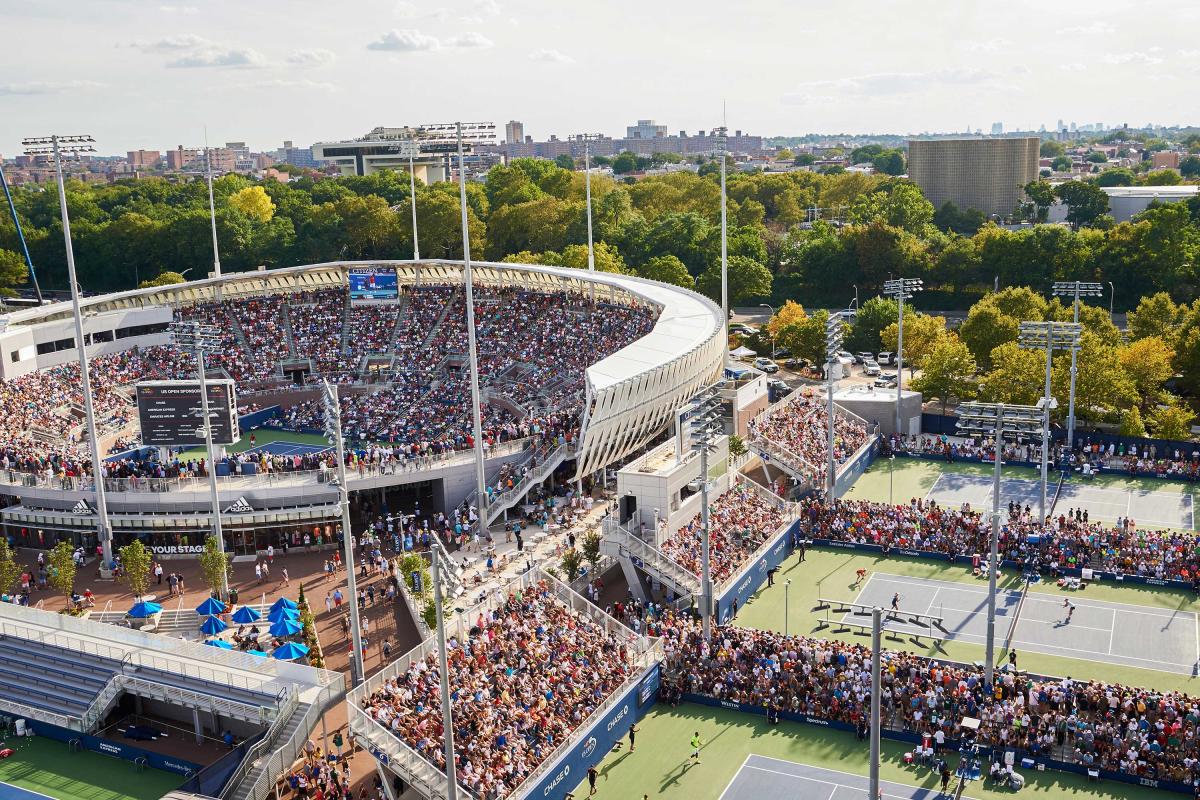 USTA Billie Jean King National Tennis Center. Photo: Getty Images

Besides its gastronomical riches, Queens has no shortage of notable sights. The Unisphere, a stainless-steel sculpture of the globe 120 feet in diameter, stands in Flushing Meadows Corona Park, an immense greenspace created as the site of the 1939 New York World's Fair. The 898-acre park also offers family-friendly attractions like the New York Hall of Science, the Queens Museum and the Queens Zoo. Sports fans flock to the USTA Billie Jean King National Tennis Center, home to the US Open since 1978, and Citi Field, home base of the New York Mets. Waterfront Long Island City, once a manufacturing hub, is now known for its edgy arts scene. Attendees can visit the open-air Socrates Sculpture Park and the Noguchi Museum, dedicated to the legacy of sculptor and designer Isamu Noguchi, as well as MoMA PS1, a branch of the Museum of Modern Art that's housed in a renovated former school building.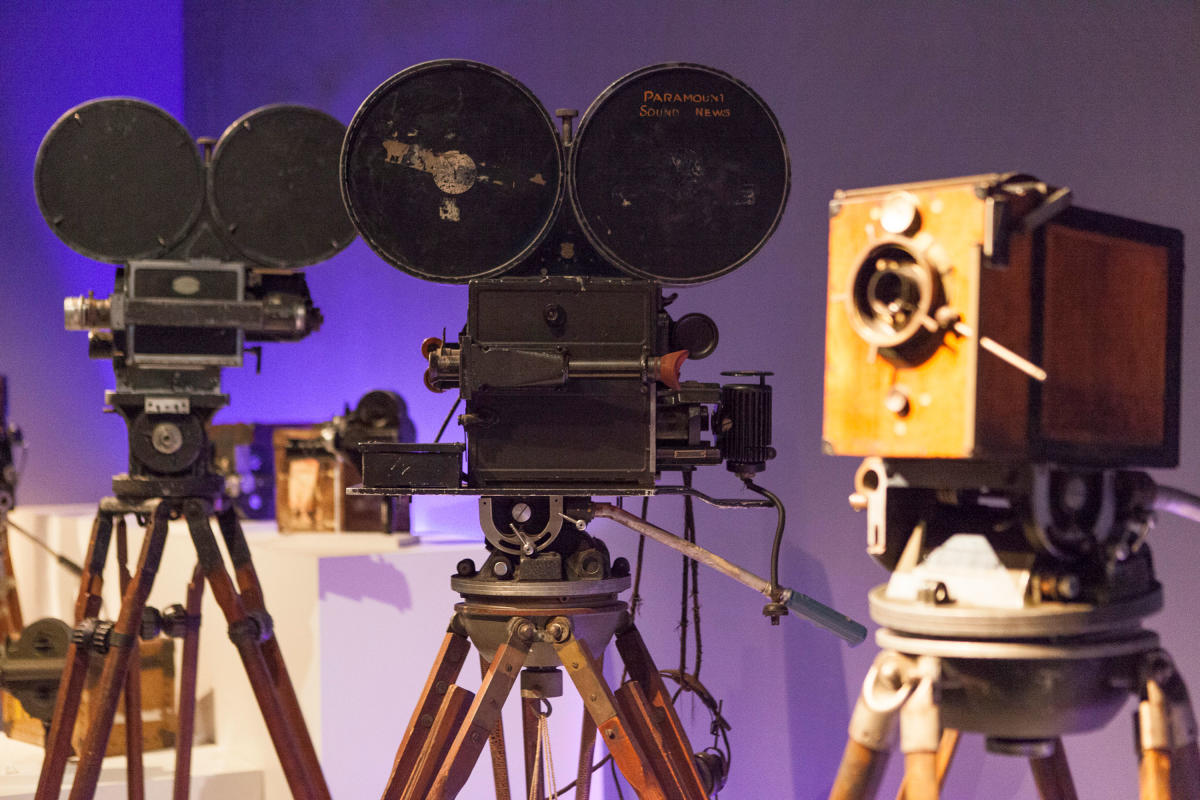 Museum of the Moving Image. Photo: Marley White
Queens has also played an important role in the American film and television industries. The Museum of the Moving Image, located in the former East Coast headquarters of Paramount Pictures, has a wide-ranging collection of artifacts from classic and contemporary films on display.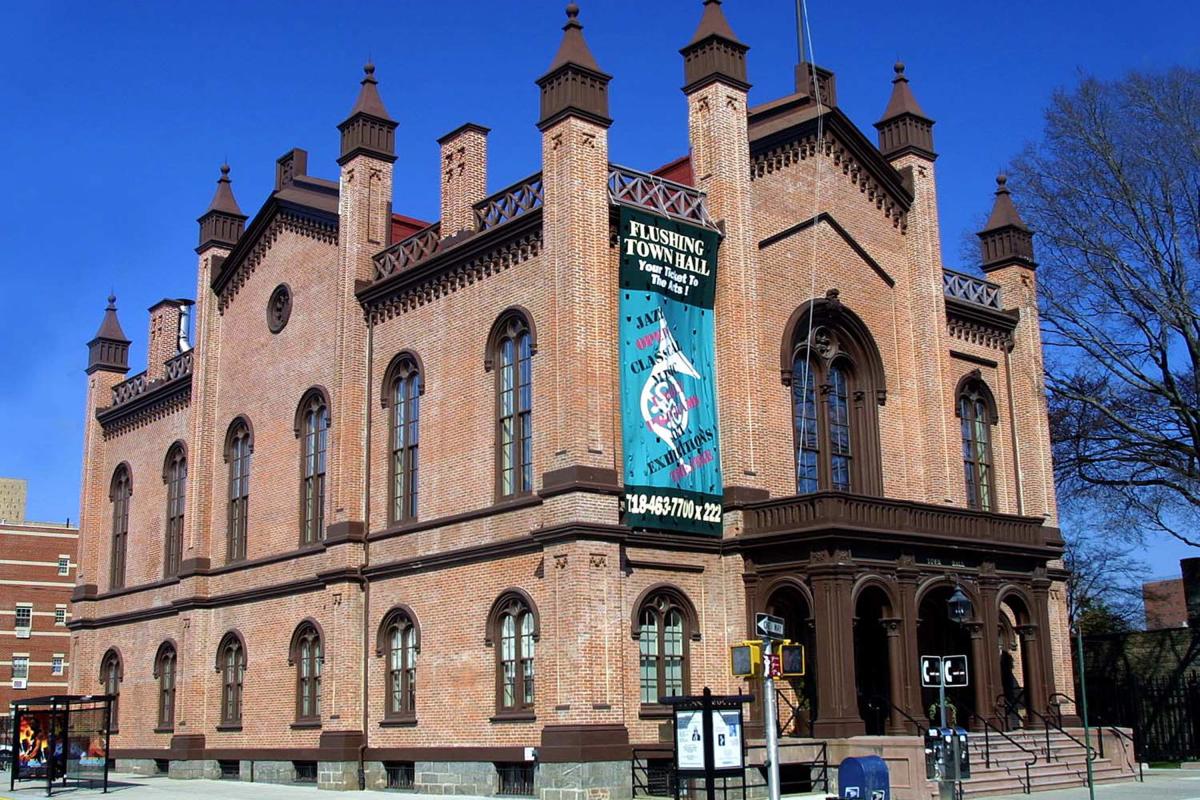 Courtesy, Flushing Town Hall
FAMILY FUN
Historic red-brick Flushing Town Hall in Flushing hosts community arts programs, concerts and dance performances.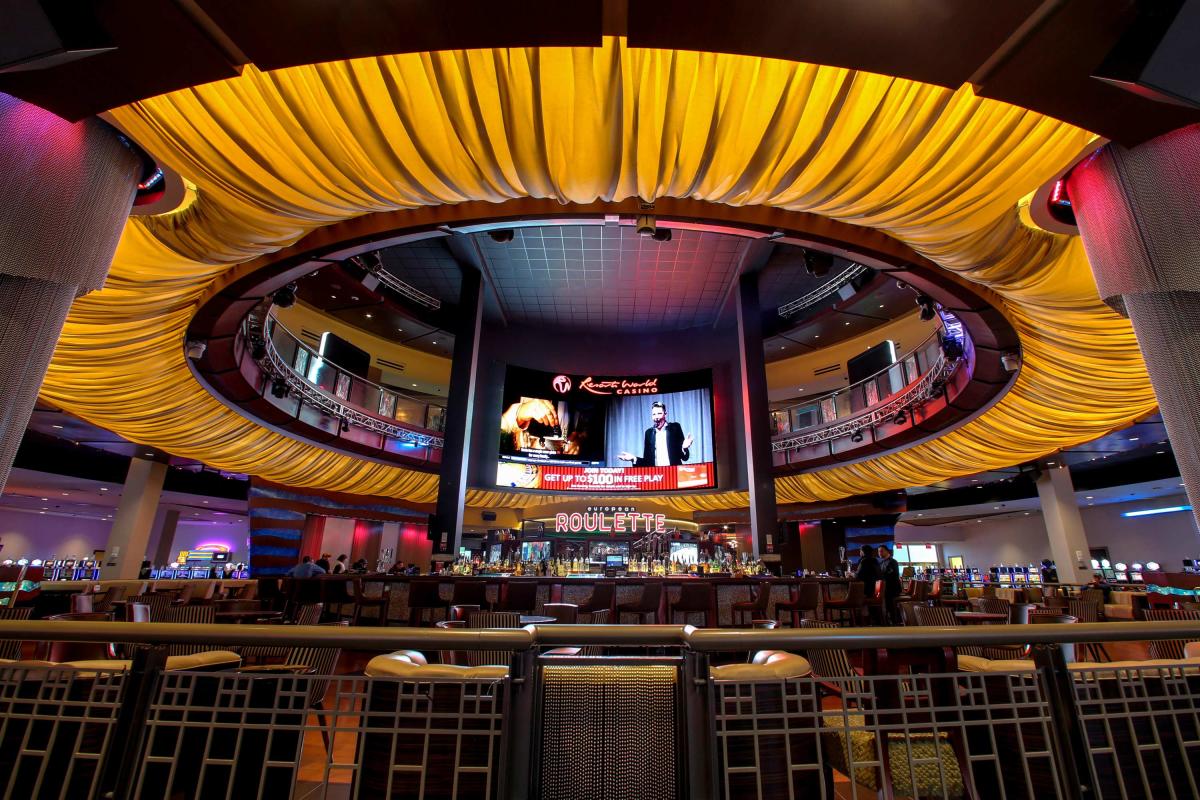 Courtesy, Resorts World New York City

OFF THE BEATEN PATH
Resorts World Casino New York City in Jamaica has hundreds of slot machines and electronic table games.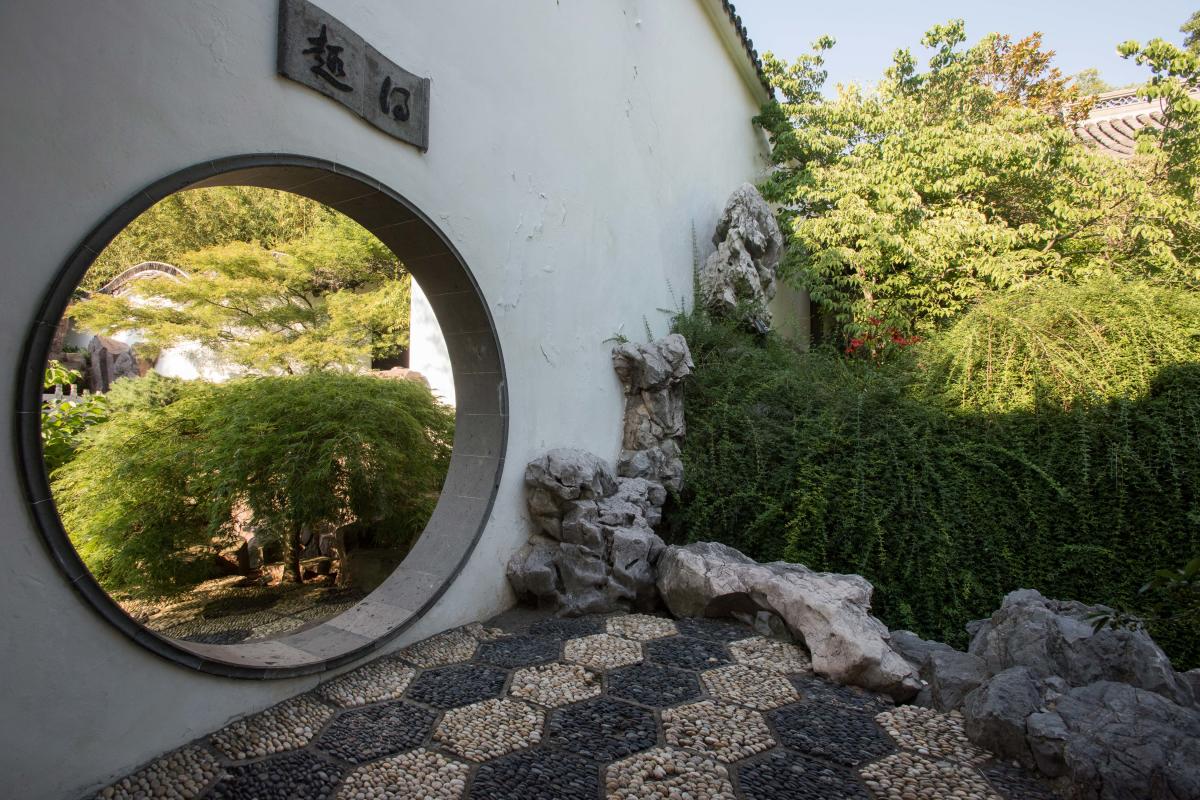 Snug Harbor Cultural Center & Botanical Garden. Photo: Julienne Schaer
Staten Island
Staten Island has many fascinating event spaces that authentically represent early American history. Notable sites include the Conference House, dating to 1680, at the southern tip of the island. It was here that Ben Franklin, John Adams and others met with British officers to stave off the American Revolution.
Another historical sight is Snug Harbor Cultural Center & Botanical Garden, which includes the Staten Island Museum, housing a vast collection of fine art and more than half a million plant and animal specimens, and the Staten Island Children's Museum, with hands-on experiences for little ones, and the Noble Maritime Collection, housing John Noble's houseboat studio. The sprawling complex was laid out in the 1880s as a retirement home for sailors, and the grounds are well maintained year round and inviting for a variety of functions. Staten Island is also the setting for the National Lighthouse Museum, where nautical artifacts and exhibits illustrate the island's history, and the Alice Austen House, where the photographer lived an isolated life but amassed a vast collection of images representing early New York.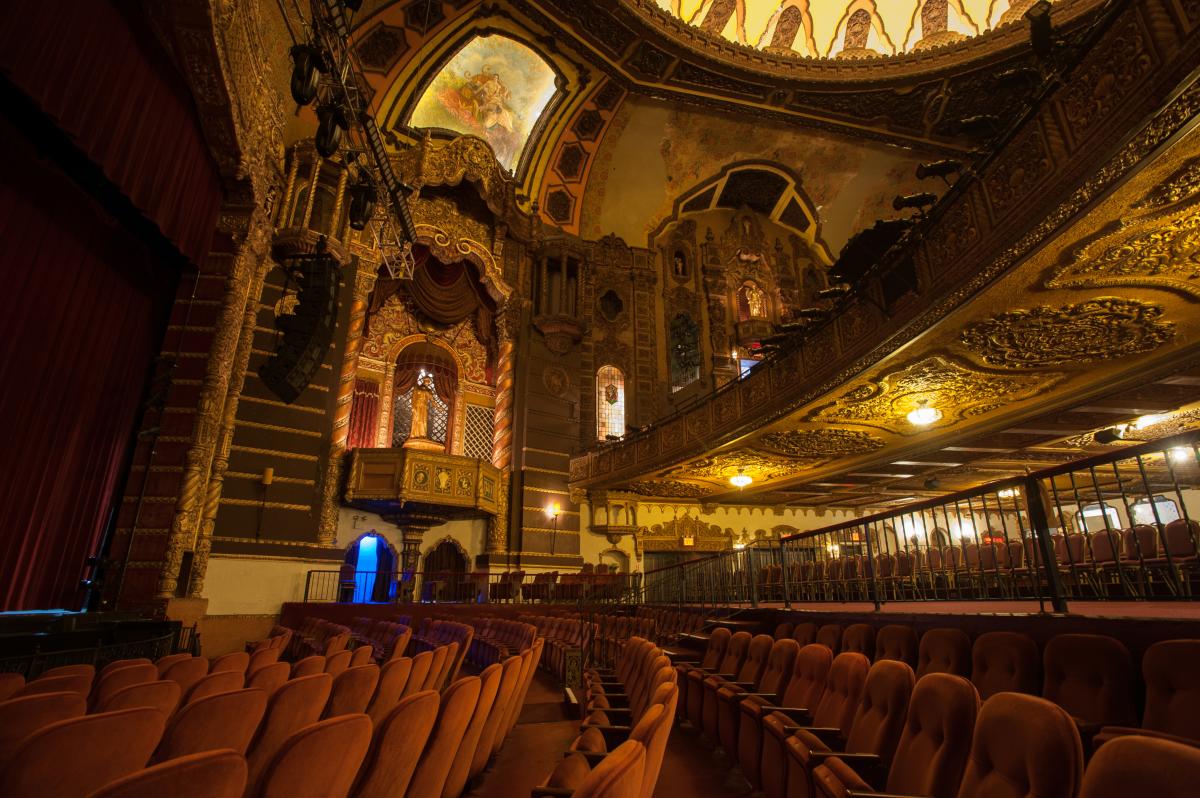 St. George Theatre. Photo: Julienne Schaer

Staten Island is accessible via a free, 20-minute ferry ride from Lower Manhattan or by the Verrazzano-Narrows Bridge. Just down the road from the St. George Terminal is Richmond County Bank Ballpark, home to the minor-league Staten Island Yankees. The St. George Theatre, a beautifully restored local treasure that debuted in 1929 as a vaudeville house, can be rented. It hosts concerts, live comedy and theatrical performances year-round.
Staten Island Zoo. Photo: Julienne Schaer
FAMILY FUN
The family-friendly Staten Island Zoo has more than 350 animal species. In 2018 the zoo completed a $9 million renovation of its aquarium to create a floor-to-ceiling immersive experience for visitors.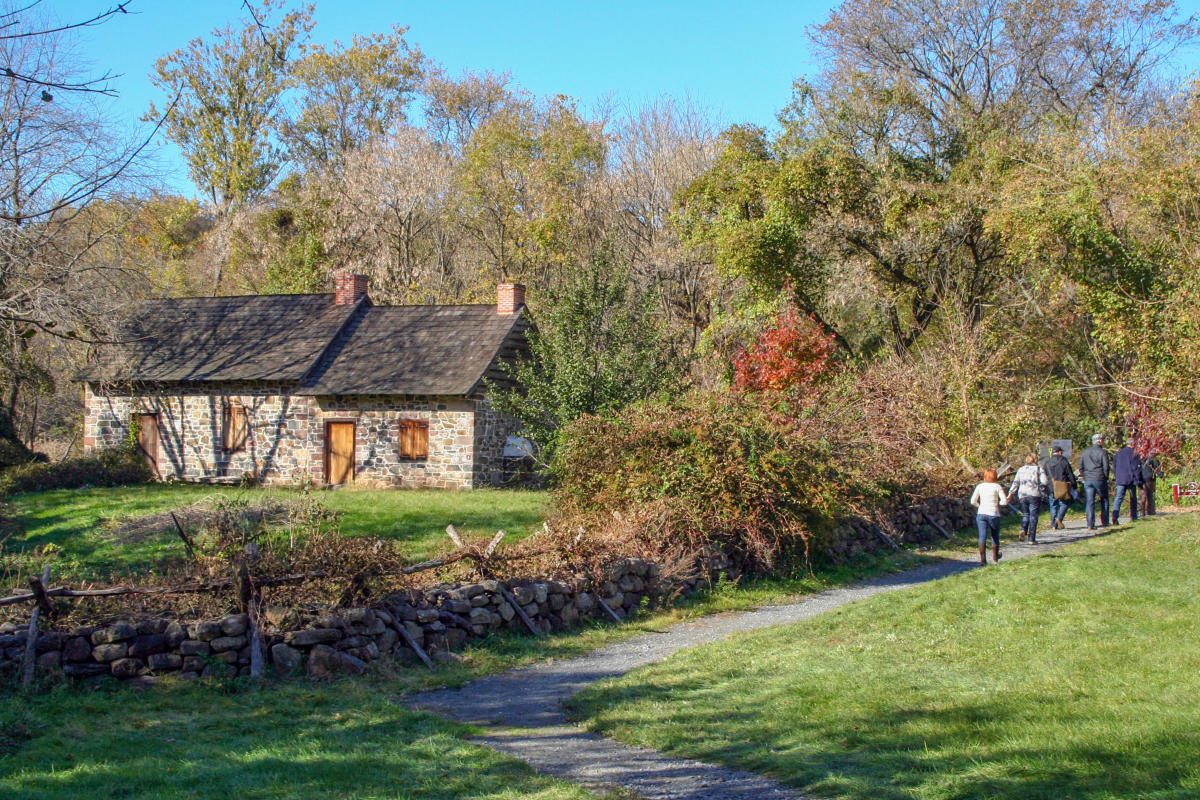 Historic Richmond Town. Photo: Joe Cingrana

OFF THE BEATEN PATH
Historic Richmond Town is a beautifully preserved village dating back to the 17th century. The site features some 30 historic buildings, including the City's oldest family-style farm and a museum that houses artifacts, documents and photographs that capture the area's history.