by Jeff Heilman
Always innovating and improving, New York City did not blink in the face of the pandemic when planning for the return of business travelers. Investment in new and upgraded venues, hotels, transportation, connectivity and other developments have groups bullish on the City, as Jerry Cito, NYC & Company's Executive Vice President of Convention Development, explains.
"Staying relevant is a constant opportunity," Cito says. "We want the meeting planners, event producers and delegates that we welcome to NYC every year to come back and have a new experience of the City each time. The answer is continual reinvention."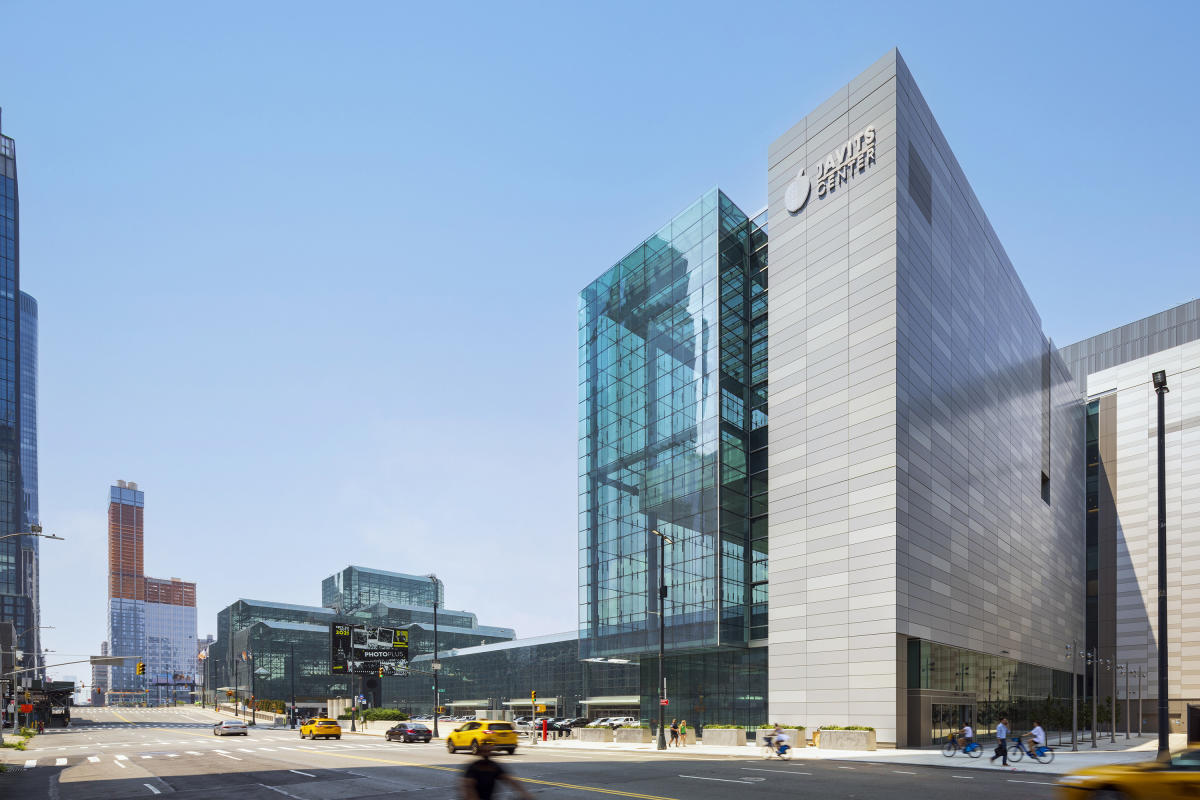 Top Tier Developments at the Javits Center
Hallmark investments include the $1.5 billion expansion of the Javits Center. Completed in spring 2021, the four-year project increased group capacity fivefold, with 1.2 million square feet of new space. Now offering a total of 3.3 million square feet, venue highlights include 90,000 square feet of exhibit space; a 54,000 square-foot, 5,000-person capacity special event space, the largest of its kind in the Northeast, with ultramodern features and Hudson River views; and a 1,500-person capacity rooftop pavilion. Plus, the venue features a state-of-the-art marshaling facility; a one-acre rooftop farm, producing up to 40,000 pounds of fruits and vegetables annually that planners can incorporate into their dining programs; and superior attendee amenities and support services.
After stepping up to serve as the nation's largest field hospital and vaccination center during the height of the pandemic, the Javits Center is back in action as one of North America's busiest convention centers.
"Offering event producers something new, exciting and dynamic, the expansion is already translating into new business opportunities and new audiences," says Javits Center President and CEO Alan Steel. "From August to December 2021, we hosted nearly 50 events with a mix of new and returning customers. As we prepare to welcome several inaugural international conferences this year, these bookings demonstrate the strong demand for in-person events despite ongoing pandemic-related challenges."
The positive impact reaches well beyond the building, which for years was an outpost on Midtown Manhattan's once-isolated west side. "Surrounding redevelopments, including Hudson Yards, the High Line, Hudson River Park and the extension of the number 7 subway line, have completely reenergized the neighborhood," says Steel. "Along with attracting new events that may not have considered NYC before, the rejuvenation is connecting customers to NYC and enhancing their overall experience like never before."
In years past, the Javits Center area offered few post-show resources for conventioneers. Now it is a visitor magnet, with abundant hotel, dining, retail and other options within walking distance or easy reach by subway or taxi. "Those are major advantages that event professionals will find across this city of vibrant, accessible, interconnected neighborhoods," says Cito. "NYC stands alone in checking every conceivable box on the business event checklist while providing an immersive travel experience. We want to encourage delegates to engage with all NYC has to offer from the moment of arrival."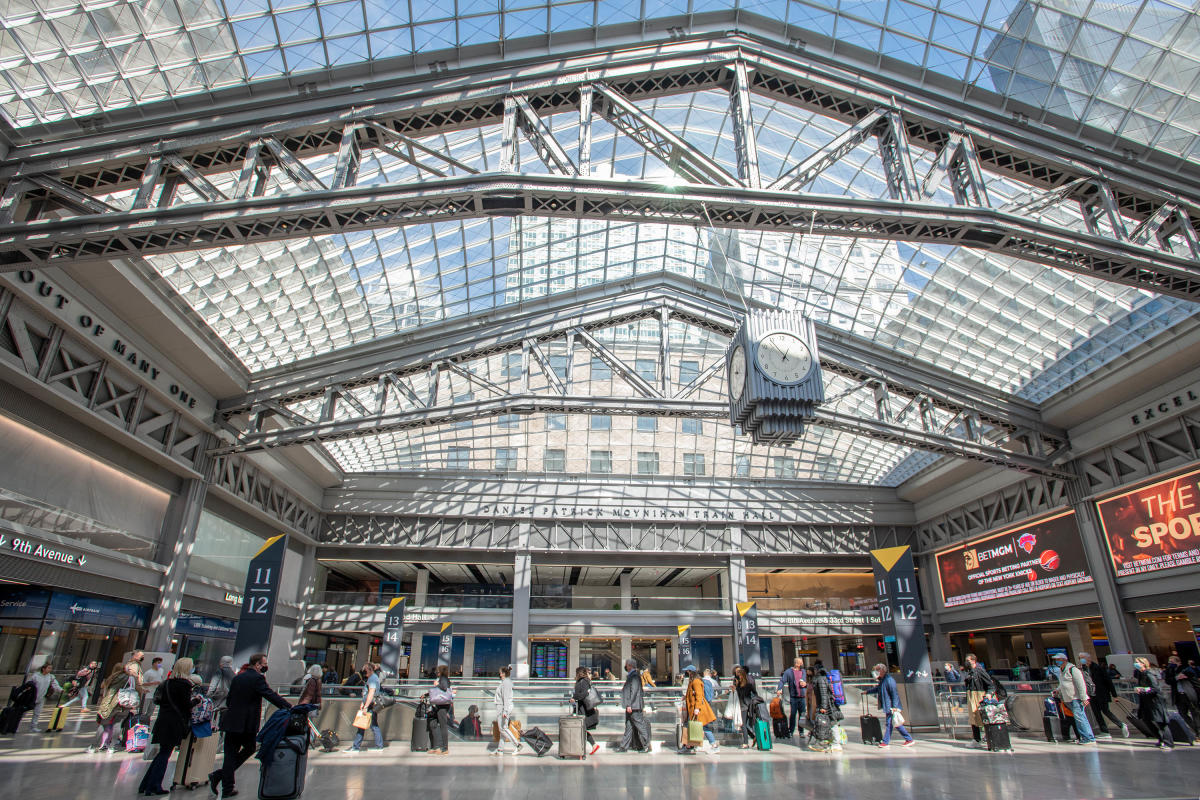 Building the Future of NYC Transportation
Serving that purpose are a set of transformative transportation infrastructure upgrades. Opened December 31, 2020, the new $1.6 billion Moynihan Train Hall at Penn Station has revived the romance of the rails for Amtrak and commuter train customers. The passenger experience at LaGuardia Airport is similarly soaring to new heights behind a historic $8 billion master plan redevelopment. The brand-new $4 billion Terminal B Arrivals and Departures Hall, along with Delta's recently opened expansive Terminal C, exemplifies the flowing, inspirational architecture and unified operations of the project, which represents the largest rebuild of a US airport in 25-plus years. JFK International Airport has begun construction on a new $9.5 billion terminal with 23 international gates, the first phase of which is slated for opening in 2026 with full completion by 2030.
"These and other intermodal enhancements, such as the game-changing number 7 subway line extension and station across from the Javits Center, mean more efficient and more attractive resources for transporting delegates in and out of the City," says Cito.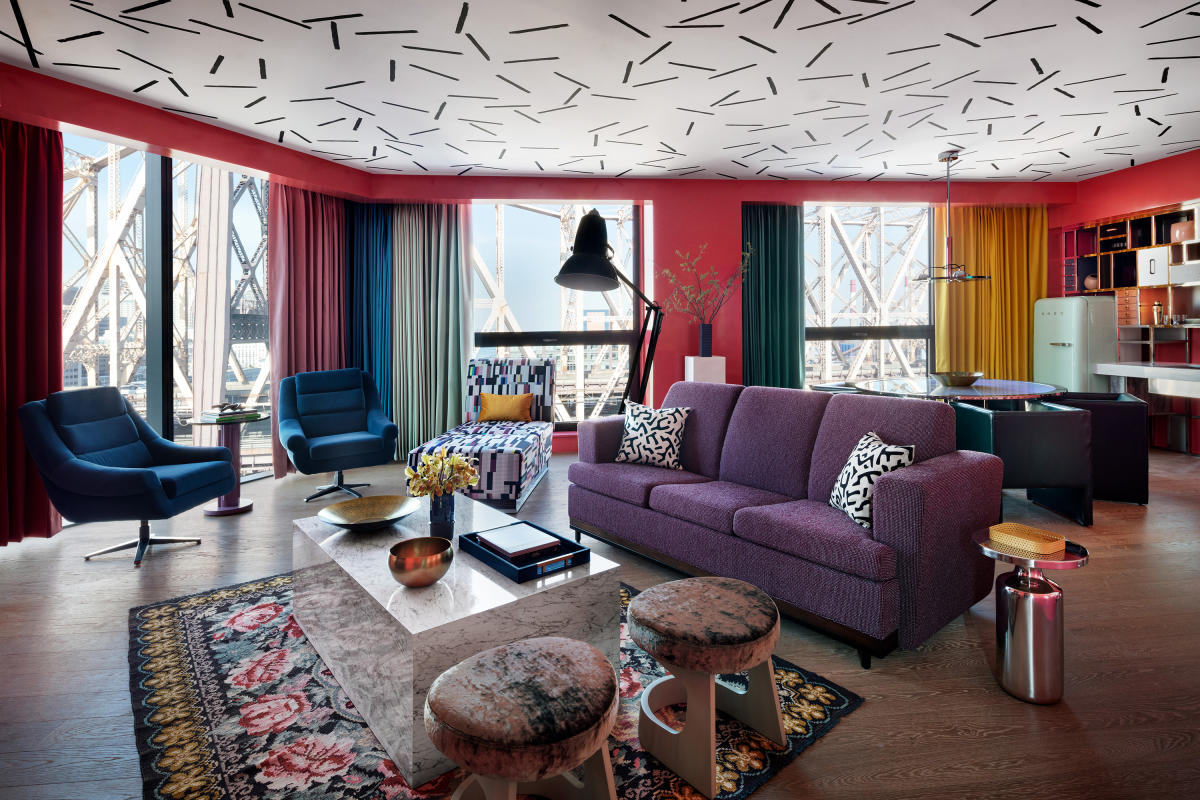 Hotel Investment Surges Across the City
Hotel development, renovation and conversion also forged ahead.
As of end of 2021, NYC led the nation in hotel openings, with 27 new properties adding nearly 6,000 rooms. Another 12,000-plus rooms are in the pipeline for the next three years. Counting the estimated 121,000-plus rooms currently in active inventory, NYC is on course for 130,000-plus keys by 2024, representing about a 45 percent increase since 2011.
"Those numbers signify the perennial trust and confidence that hotel ownership groups and management companies have in the NYC market," says Cito, noting that traditional convention bases such as the Marriott Marquis and New York Hilton Midtown work continually to ensure customers are returning to strong products.
For groups, this volumetric growth and redevelopment is expanding and enhancing an already prodigious portfolio of overnight options. "No city rivals NYC in this regard," Cito continues. "Across all categories and price points, from limited service and boutique to luxury and traditional convention properties, the depth and diversity of our inventory is unmatched."
Manhattan added 20 hotels in 2021, with another 32 in the active pipeline. Notable 2021 arrivals included the 224-room Graduate Roosevelt Island.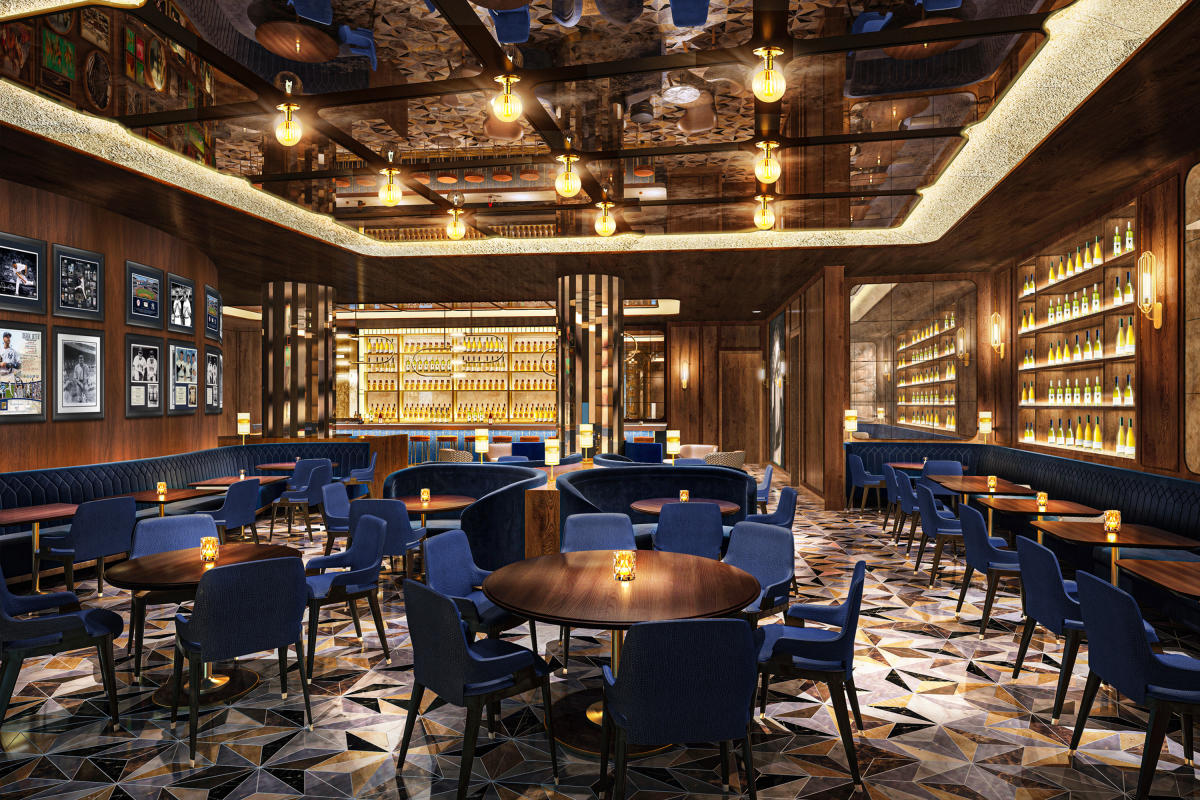 Star 2022 debuts include the June opening of the 180-room Wall Street Hotel, which occupies a converted historic office building in Lower Manhattan; the April opening of the 446-room Hard Rock Hotel New York, located between Times Square and the Theatre District; and the anticipated winter opening of the 463-room Virgin Hotels New York in the vibrant Nomad neighborhood.
Hotel development in NYC's other boroughs continues to significantly expand overnight and event venue options for planners. Queens, for instance, has seen 31 new properties since 2015 and has another 18 in the active pipeline. Brooklyn opened 26 hotels in the same period and has another six currently in development.
Notable properties in Queens include the 512-room TWA Hotel, located airside at JFK International Airport and offering 50,000 square feet of stylish underground conference space.
Set on the Brooklyn waterfront, 1 Hotel Brooklyn Bridge is a 194-room LEED Gold-certified "sustainable sanctuary" with versatile spaces including the 11th-floor outdoor Harriet's Rooftop, offering unobstructed views of the Brooklyn Bridge and Lower Manhattan.
Situated on 415 acres of protected woodland, the 198-room Hilton Garden Inn New York/Staten Island comes with 32,000 square feet of space, including the 10,000-square-foot Nicotra's Ballroom and scenic indoor/outdoor Above Rooftop event venue.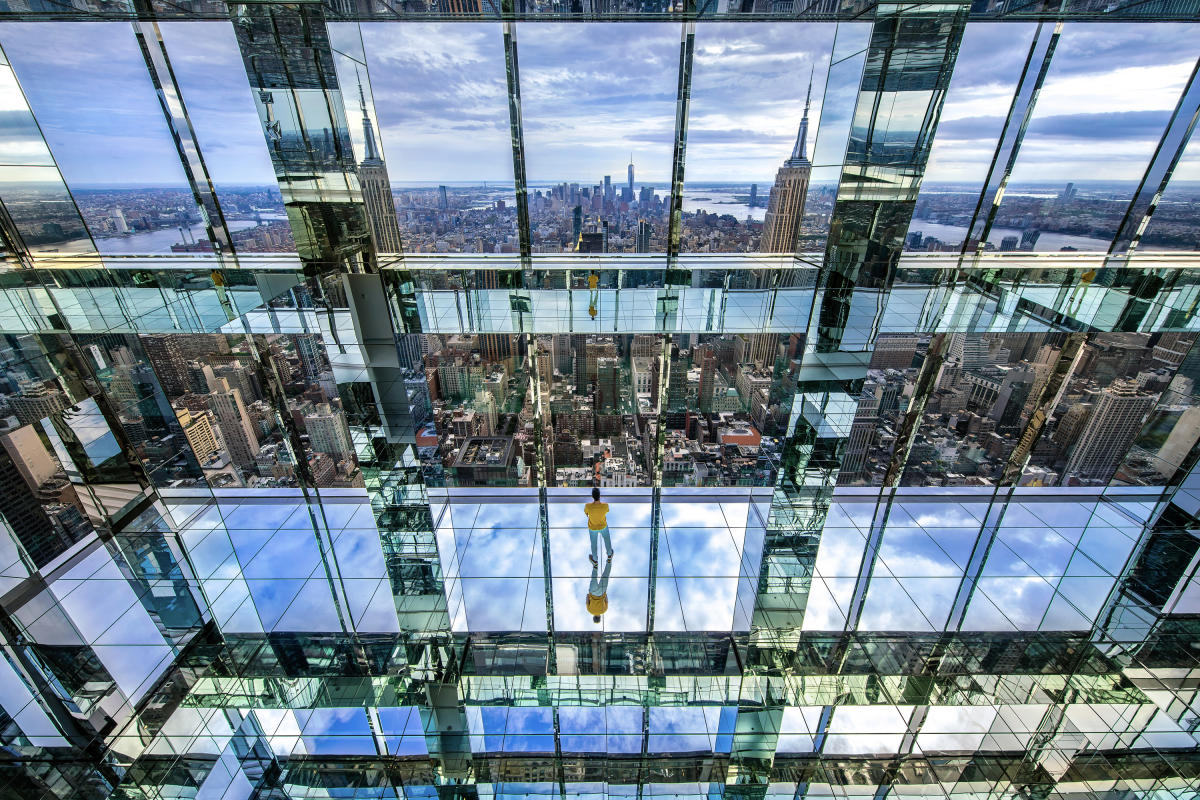 NYC is also continuing to increase its vast collection of world-class off-site options with spectacular new spaces such as the 100th-floor Edge outdoor observation deck at Hudson Yards and accompanying 101st-floor Peak NYC restaurant, bar and event space. Dazzling, too, is Summit One Vanderbilt, the 1,000-foot-high, multilevel immersive art experience and event space on the 91st floor of the new One Vanderbilt tower near Grand Central Terminal.
"This is how we are welcoming groups back," says Cito. "If you want to get the world's attention, NYC is the place to bring your meeting, event, convention, product launch, trade show or other business gathering. Our customers want to know what is happening here. They want to be a part of NYC. Through continuous reinvention, we are always at the ready with an ever-evolving story to share."
NYC & Company, the City's official CVB, works with planners at every stage of the event cycle to create the best possible experience for attendees. Get in touch so that we can partner with you on your next event.