The Bronx is not only the birthplace of hip-hop: the borough also features the Bronx Zoo, the largest metropolitan zoo in the country, and the gorgeous New York Botanical Garden. Both of these famous venues welcome corporate groups. Here's a look at them and a few other one-of-a-kind spaces for meetings and events in the borough.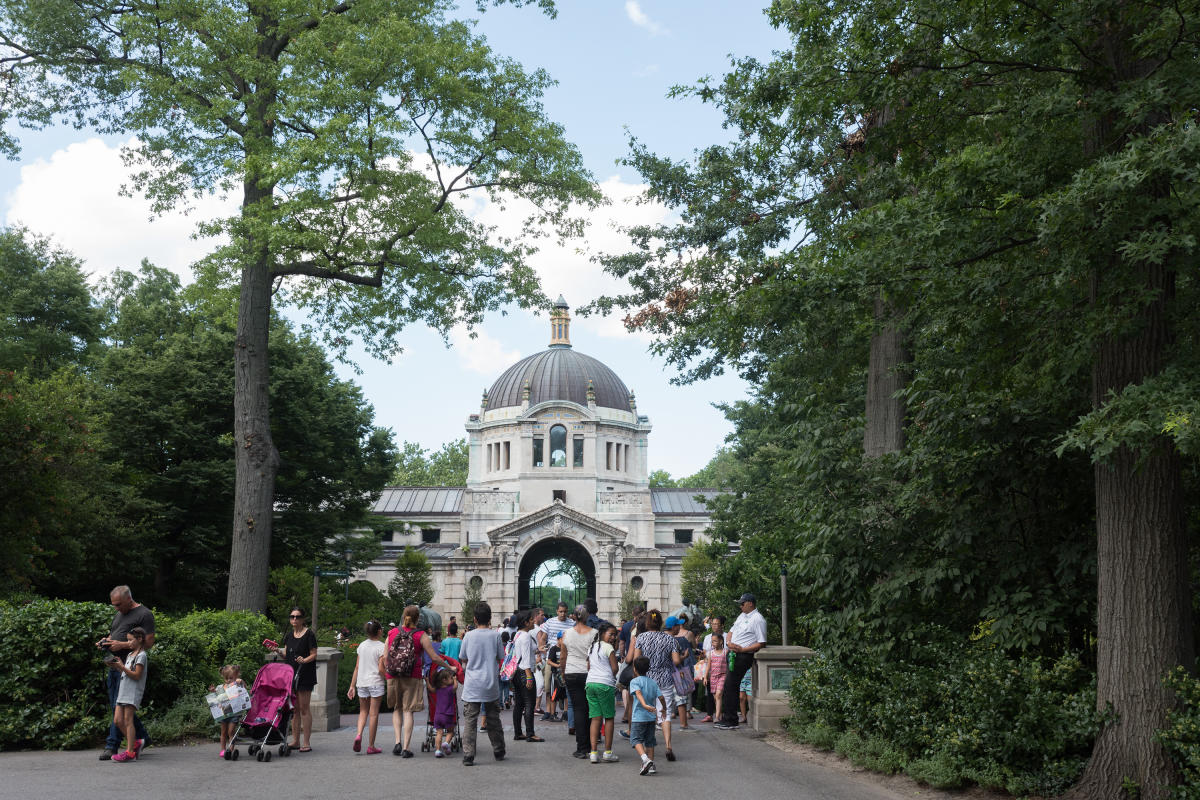 The Bronx Zoo. Photo by Julienne Schaer.

Bronx Zoo
2300 Southern Blvd., Fordham, Bronx
The sprawling 265-acre Bronx Zoo is home to more than 6,000 animals from some 600 species. Spaces for events include the Zoo Center, one of several of the venue's original Beaux-Arts buildings; the newly renovated Schiff Family Great Hall; and the Congo Gorilla Forest, home to many species of African animals. All proceeds from events help support Wildlife Conservation Society projects.
Total event capacity: 2,000+ attendees

Lehman Center for the Performing Arts
250 Bedford Park Blvd W., Bedford Park, Bronx
Lehman College's Center for the Performing Arts is situated on the college's campus near 1,146-acre Van Cortlandt Park. The ultramodern 2,310-seat theater features tiered seating and is wired with state-of-the-art AV equipment, including a high-resolution 12'6" by 28'4" video wall.
Total event capacity: 2,310 attendees

New York Botanical Garden
2900 Southern Blvd., Bedford Park, Bronx
The 250-acre botanical garden has four unique, nature-inspired spaces and several classrooms available for corporate events. Both the Garden Terrace Room, which features floor-to-ceiling windows and a tiered chandelier, and the glass-domed, Victorian-style Enid A. Haupt Conservatory are unforgettable settings for a gala reception or formal dinner. The Goldman Stone Mill, set in a secluded site on the Bronx River, is perfect for events of up to 120 attendees. In the spring and summer (April to July), planners can hold tented events for up to 1,000 attendees.
Total event capacity: 1,000 attendees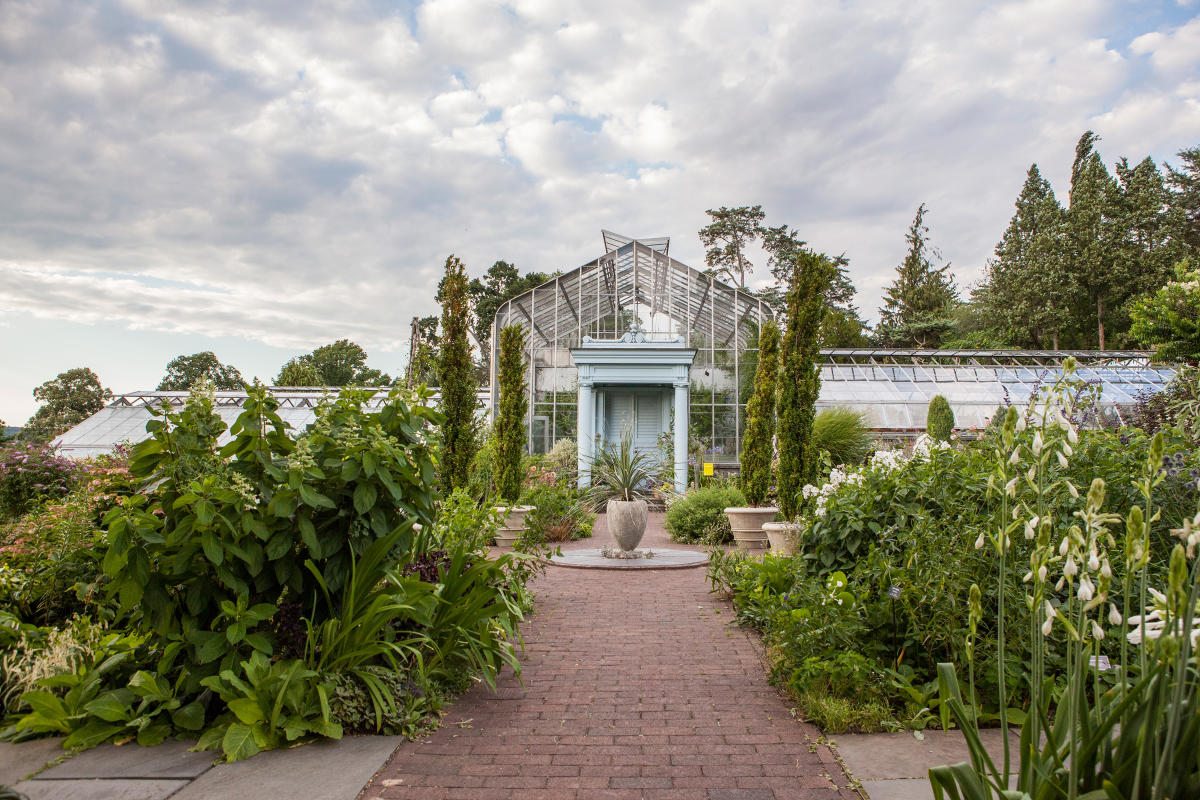 Wave Hill House. Photo by Tagger Yancey IV.​

Wave Hill House
675 W. 252nd St., Riverdale, Bronx
Wave Hill House, which was built in 1843 and has hosted luminaries like Mark Twain and Teddy Roosevelt, reopened in 2013 after a $9.8 million renovation. The house is set along the Hudson River within the 28-acre Wave Hill public garden, which is known for its winding paths and stunning views of the Palisades. Wave Hill House has five spaces for meetings and events. Consider Armor Hall, which features a dramatic vaulted ceiling, or the wood-paneled Mark Twain Room.
Total event capacity: 500 attendees

Yankee Stadium
1 E. 161st St., South Bronx, Bronx
The famed stadium is the home of baseball's world-renowned New York Yankees, 27-time World Series Champions. The venue's spaces available for private events include the Ford Field MVP Club, a newly renovated flexible lounge space located behind home plate that can accommodate up to 500 attendees standing, and the Delta SKY360° Suite, a 4,476-square-foot indoor-outdoor space with stunning views of the field that can hold up to 500. Groups can also arrange meetings around Yankees home games, with both the SAP Board Room and FedEx Banquet & Conference Center available for pre- and post-game conferences.
Total event capacity: 10,000 attendees
New York City's prominence as a global business and financial capital and vibrant mix of arts and culture means it's a can't-miss destination for meetings and events. NYC & Company, the City's official CVB, works with planners at every stage of the event cycle to create the best possible experience for attendees. Get in touch so that we can partner with you on your next event.