Flowers can be the first and last impression your attendees have of your meeting, which means that chic, innovative arrangements do double duty. We talked to Nic Faitos, senior partner at Starbright Floral Design in Manhattan's trendy Chelsea neighborhood, about his career creating standout arrangements for meetings and events. Here are some of his tips for how planners can use the language of flowers to elevate the tone of meetings.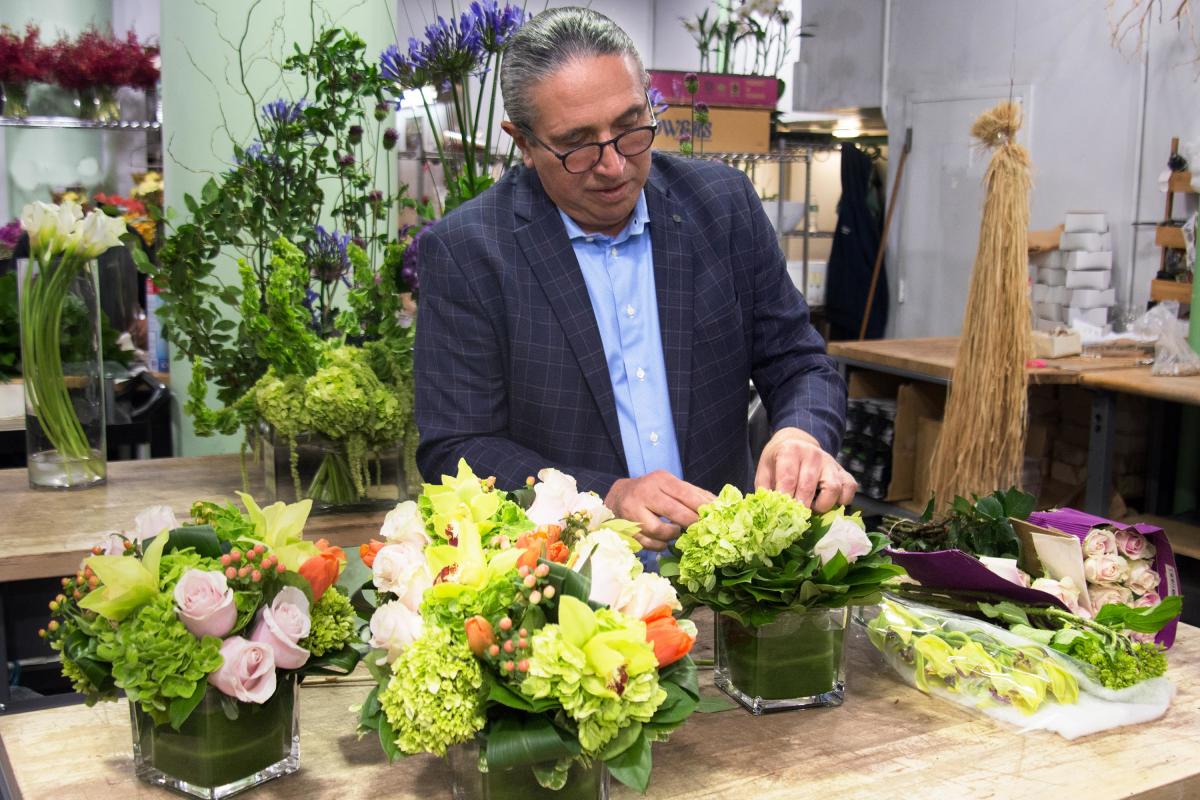 Photo: Molly Flores
What are some decor trends you're seeing for groups in 2018?
More artistic design with free-flowing decor and garden inspiration. People are also much more concerned with reusing and repurposing flowers and containers. People use the flowers to make a statement that's much stronger than just putting a centerpiece in the middle of the table.
What are some standout arrangements you've done for a corporate reception or gala or a lunch meeting?
The USA Swimming Foundation's Golden Goggle Awards—the Oscars of swimming—are held on the East Coast in alternating years. Incorporating the theme of Speedos and goggles into a floral arrangement was both challenging and a ton of fun.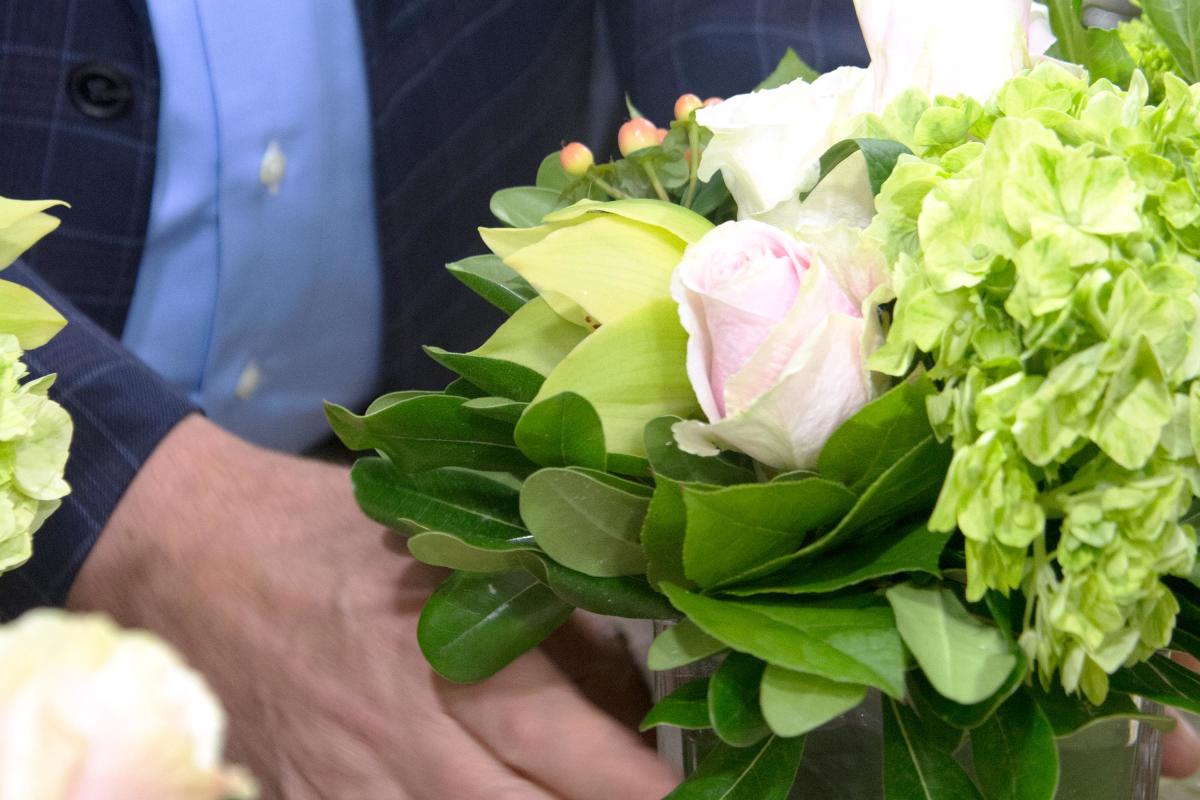 Photo: Molly Flores
Can you share any tips for event planners about using flowers to their best advantage?
It depends on how the event planner is approaching the client. In terms of overall decor, fresh flowers make a lot of sense as centerpieces and thematic elements. The florist is there to make the event planner look good: a proper setup with a florist who knows the space, has a vision and works well with the client will yield a perceived value for the event that's much higher than what may actually have been spent.
Tell us all about meeting planners donating their florals to a local charity following their event.
Starbright is happy to deliver florals to the Ronald McDonald House, nursing homes or other places that may not see flowers very often. Sometimes clients ask; sometimes we offer. Some venues require us to go in after the event to clean up, and others don't. If proper arrangements can be made, or if it's a venue like the Marriott Marquis who will set aside the arrangements, it's easy to make this happen.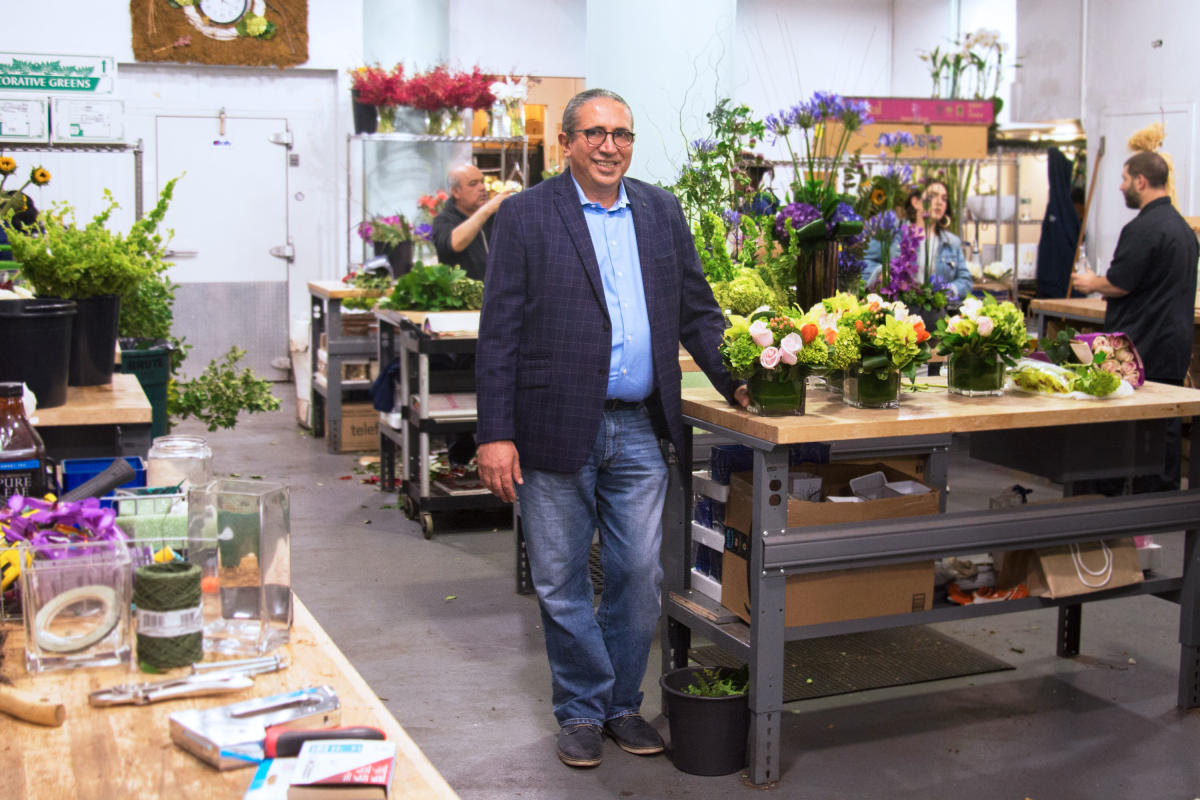 Photo: Molly Flores
How do flowers let you express your love for the City?
In a broad sense, I feel that New York City has to adhere to a higher standard of perfection than other destinations. When someone comes to New York, there's a buildup of excitement: "Hey, we're having our event in New York City!" That's a big deal. There's only one Times Square, and there's only one Broadway. As ambassadors to our city, we have to work together so that everyone who comes here has a great time, goes back to where they came from and talks about us. That's what drives the economic engine of this city. As a florist, I'll always do my part to represent this city the way it deserves.
New York City's prominence as a global business and financial capital and vibrant mix of arts and culture means it's a can't-miss destination for meetings and events. NYC & Company, the City's official CVB, works with planners at every stage of the event cycle to create the best possible experience for attendees. Get in touch so that we can partner with you on your next event.