The Hudson Yards development on Manhattan's far west side stretches from 30th to 34th Streets between Tenth and Twelfth Avenues and features a raft of enticing dining, shopping and entertainment options. The most recognizable landmark of the growing neighborhood is Vessel, a hive-shaped, climbable public art installation with 154 interconnecting flights of stairs. In addition to the nearby 2.1-million-square-foot Javits Center, the area has a number of exciting spaces for meetings and events. (If you're looking for a hotel room block in Hudson Yards, our list of west side hotels for meetings will help you find the perfect property.) Here are just some of the incredible standalone meeting spaces in Hudson Yards and the surrounding neighborhoods.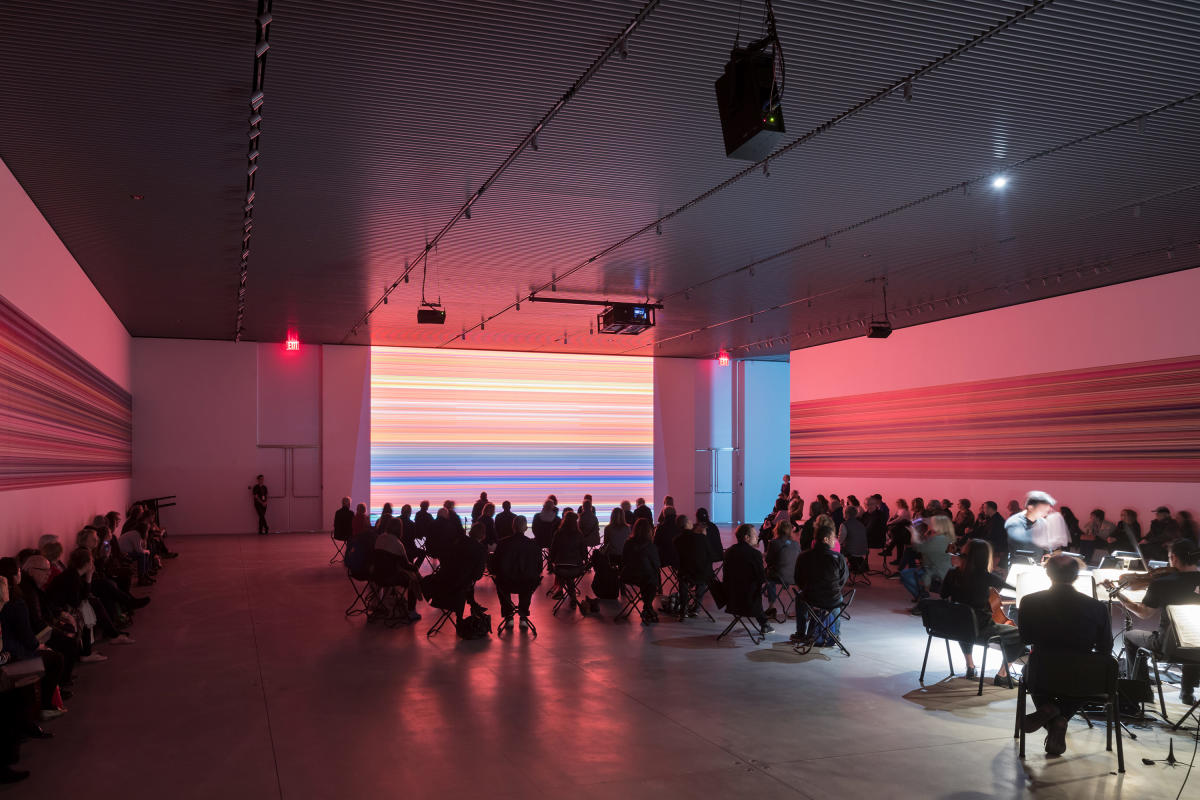 The Shed. Photo: Iwan Baan
The Shed, a new eight-story, 200,000-square-foot performing arts space, offers a dramatic place to host a large event. Next year will see the opening of the Edge observation deck at 30 Hudson Yards, the highest outdoor example of its kind in the western hemisphere, which will include a 10,000-square-foot event space run by London's rhubarb hospitality group.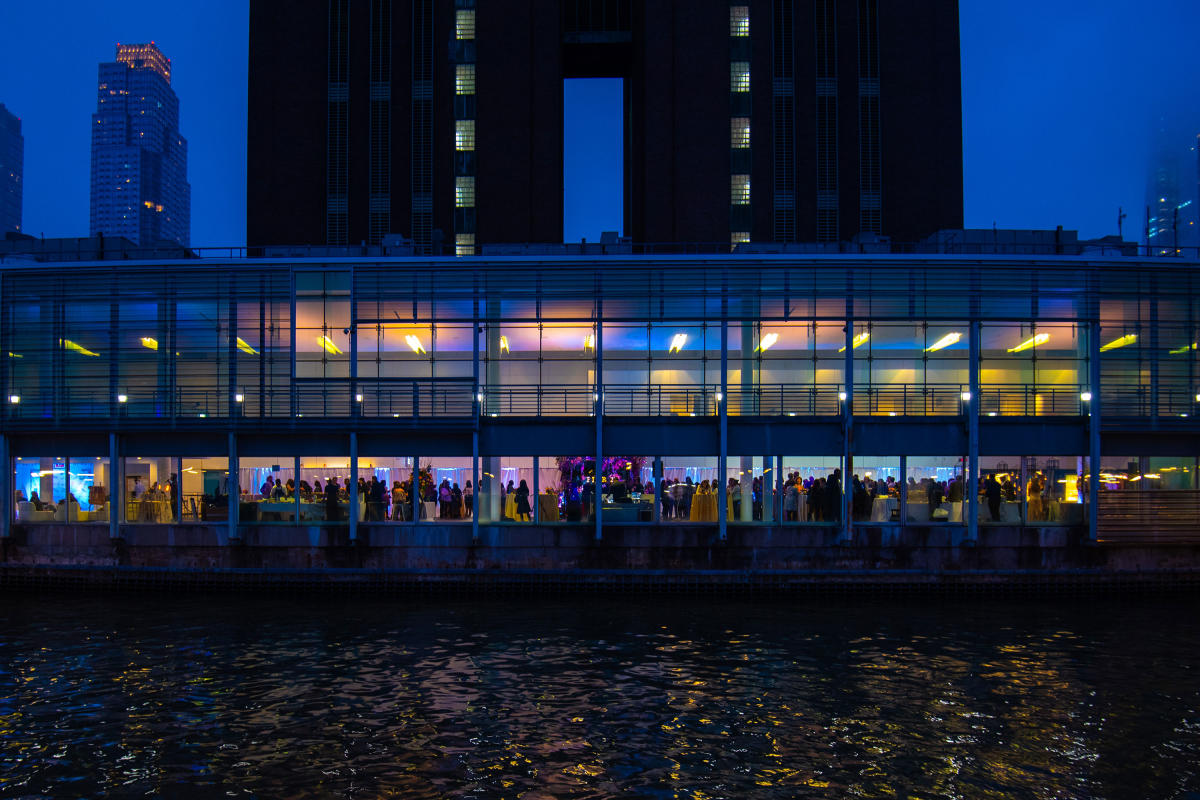 Imperial Riverside Events. Photo: Ajit Singh Photography
Imperial Riverside Events, located right on the water at Pier 79 (Twelfth Ave. and West 39th Street), offers unbeatable views for up to 500 attendees. There's also Hudson Mercantile on West 36th Street, which has several adaptable spaces for events, including a private rooftop. Nearby sister venues Mercantile 37 and Mercantile 38—located between Tenth and Eleventh Avenues at 37th and 38th Streets, respectively—are raw spaces that can be transformed to match the spirit of any event. Close by is three-story Punto Space on West 38th Street, where four discrete venues with a combined 3,500 square feet of meeting space can be rented in a variety of configurations.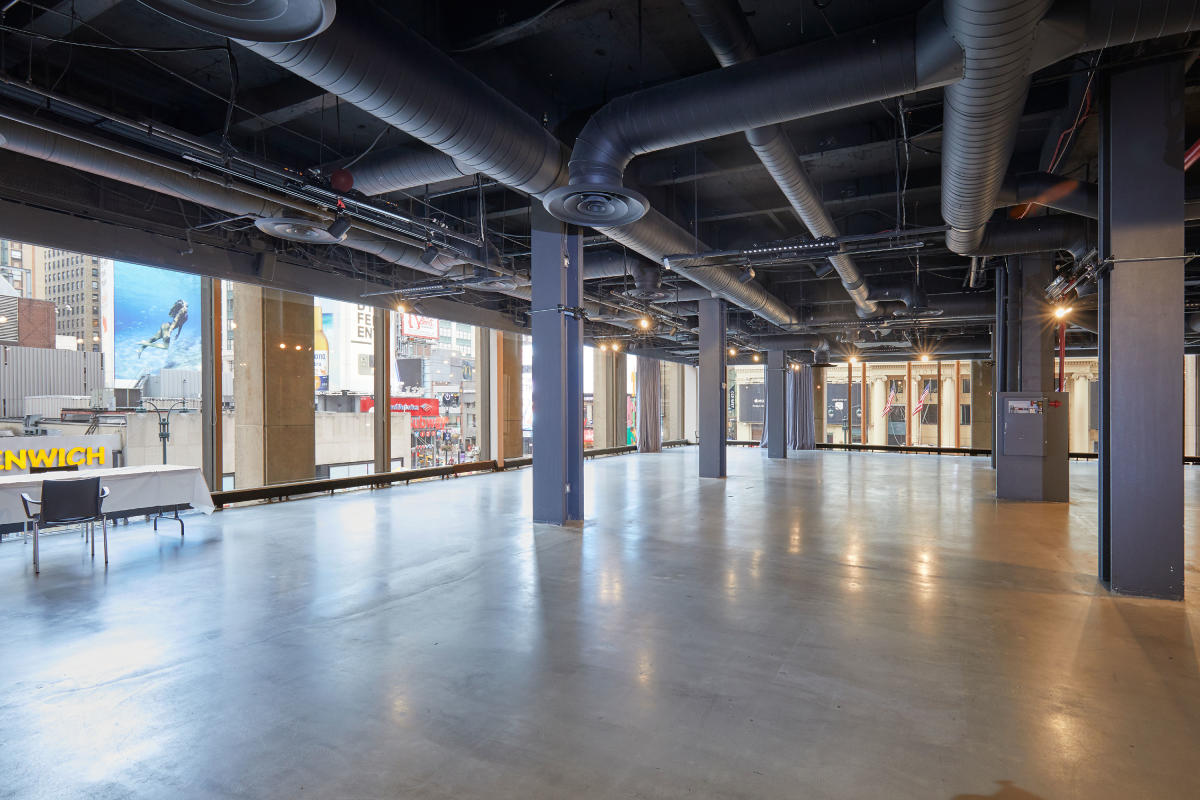 Platform at the Pennsy. Courtesy, The Pennsy
Near Penn Station
Several blocks east of the Javits Center is Penn Station, one of the City's two major train terminals, and the world-famous Madison Square Garden. Groups can gather in the 19,500-seat arena itself or in smaller spaces like the Delta Sky360° Club or the plush Legends Room.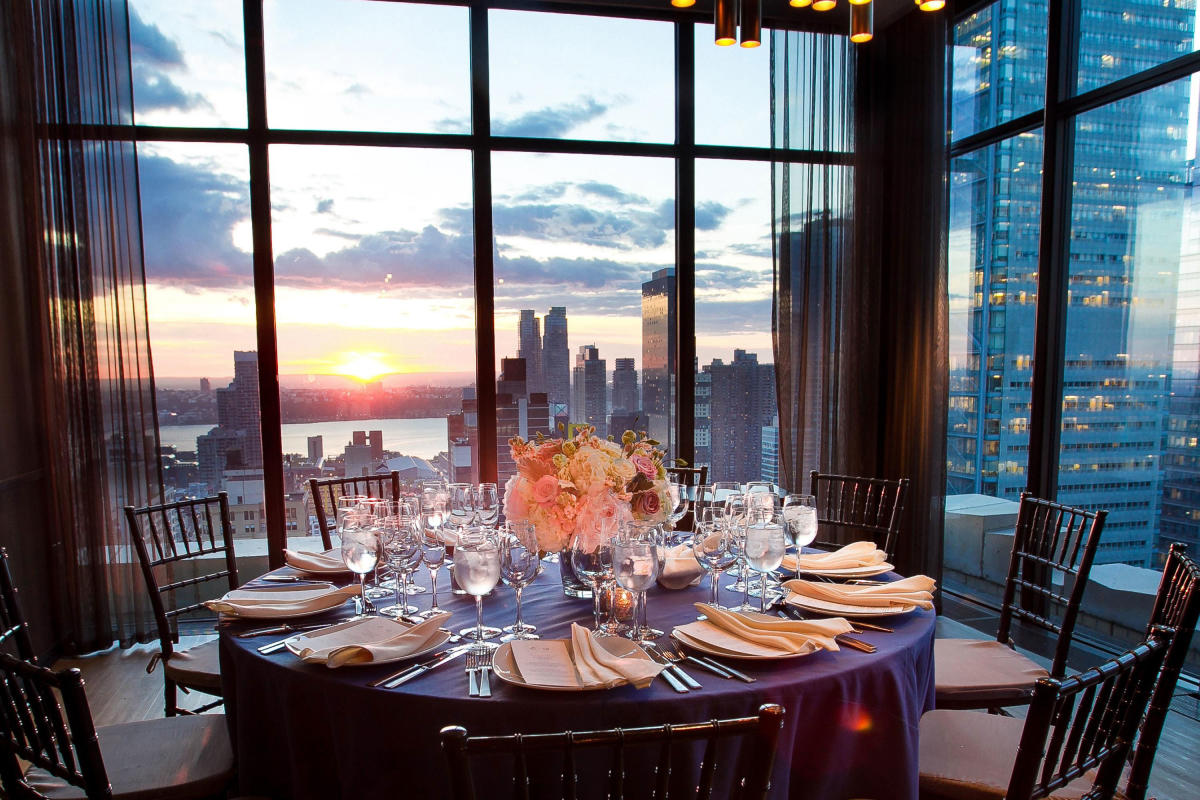 Courtesy, The Skylark

Just across the street from Penn Station is Penn Plaza Pavilion, with more than 40,000 square feet of event space and a direct ground-floor connection to the Hotel Pennsylvania. The Manhattan Center, just north of the station at 34th Street and Eighth Avenue, is home to the ornate, bilevel 12,000-square-foot Hammerstein Ballroom and the 10,000-square-foot Grand Ballroom, a beautifully converted former rooftop garden, as well as The Bank, a smaller space with a private entrance that can accommodate up to 400 for events. The Skylark is a West 39th Street event space perched 30 stories above Manhattan with both Hudson River and skyline views. There are four separate spaces available for events with a total capacity of 250 attendees. Another great option is TKP New York Conference Center, also on West 39th Street, which has 32,000 square feet of conference space spread across 12 spaces that can be rented in a variety of configurations.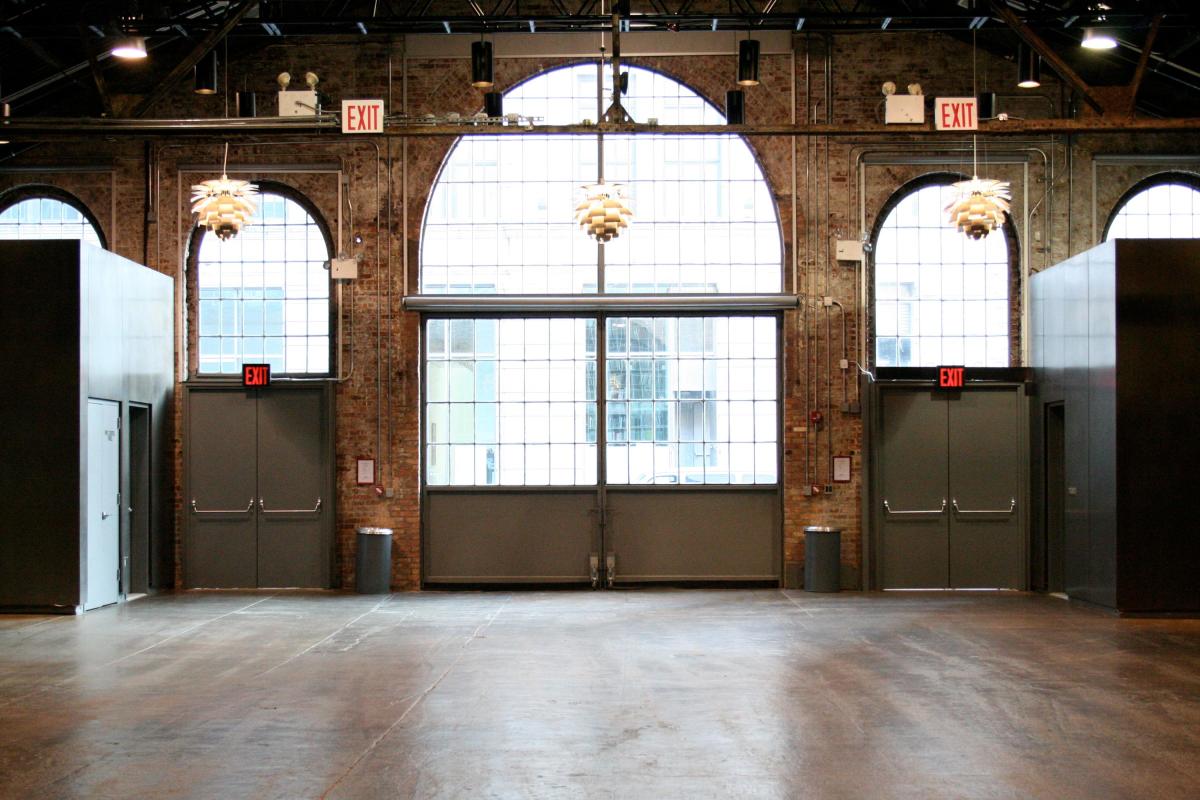 Courtesy, The Caldwell Factory
Chelsea Meeting Spaces
Manhattan's artsy Chelsea neighborhood, known for its collection of galleries, lies just south of Hudson Yards and features incredible dining and shopping as well as the popular High Line elevated park. There are a number of unique meeting spaces in the area. The Caldwell Factory—formerly called Cedar Lake Events—is a landmark Chelsea building on West 26th Street between Tenth and Eleventh Avenues that has served as both a taxi garage and the studio of photographer Annie Leibovitz since it was first erected in 1914. The facility has two spaces for events: the Studio, a brick-and-stucco space with a skylight, can accommodate up to 64 attendees; and the Theatre, a larger space with five arched windows, is good for groups of up to 299.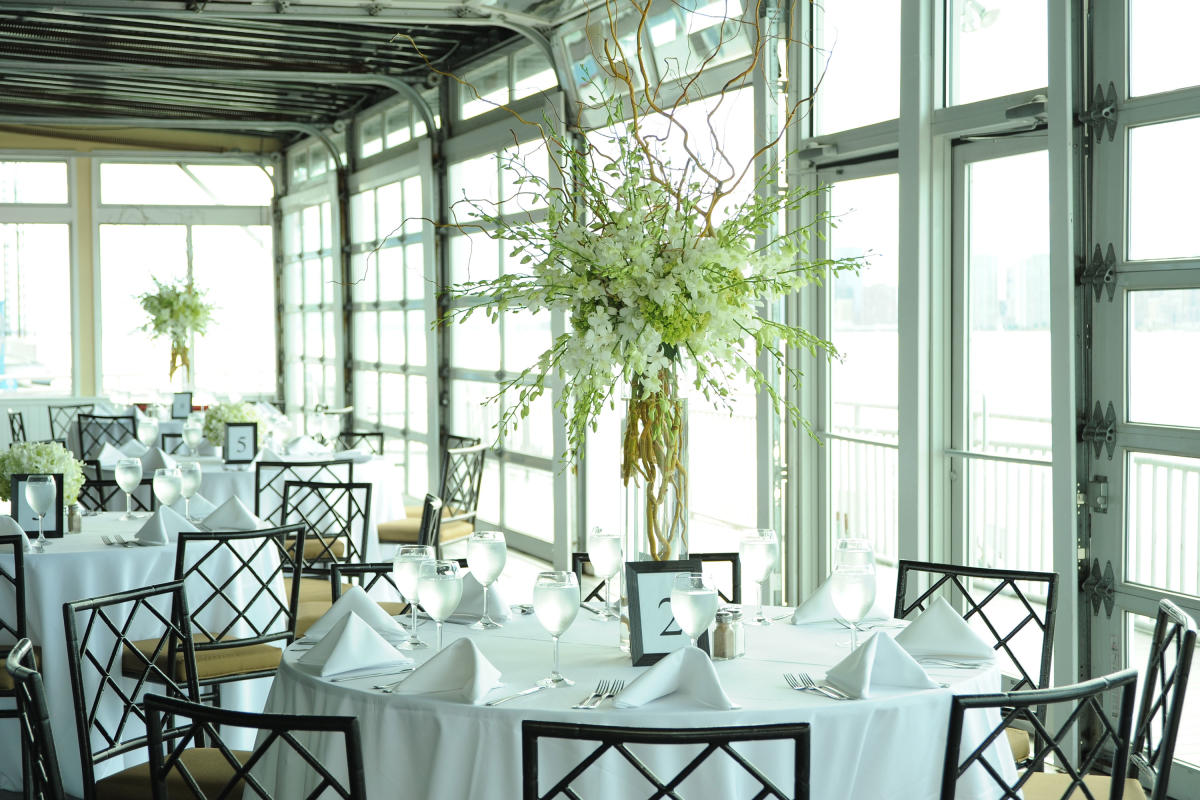 Sunset Terrace. Courtesy, Chelsea Piers
The massive Chelsea Piers Sports & Entertainment Complex on the Hudson River has a number of spaces available for private events, including Sunset Terrace, a riverside event space with prime waterfront views that can accommodate from 50 to 300 attendees; and Current, a modern venue with fabric wall panels and soaring windows for events of up to 500 guests. There's also The Lighthouse, which has an all-season glass-enclosed terrace and can host up to 800 attendees; and Pier Sixty, a column-free space with waterfront views that can host groups of 200 to 2,000.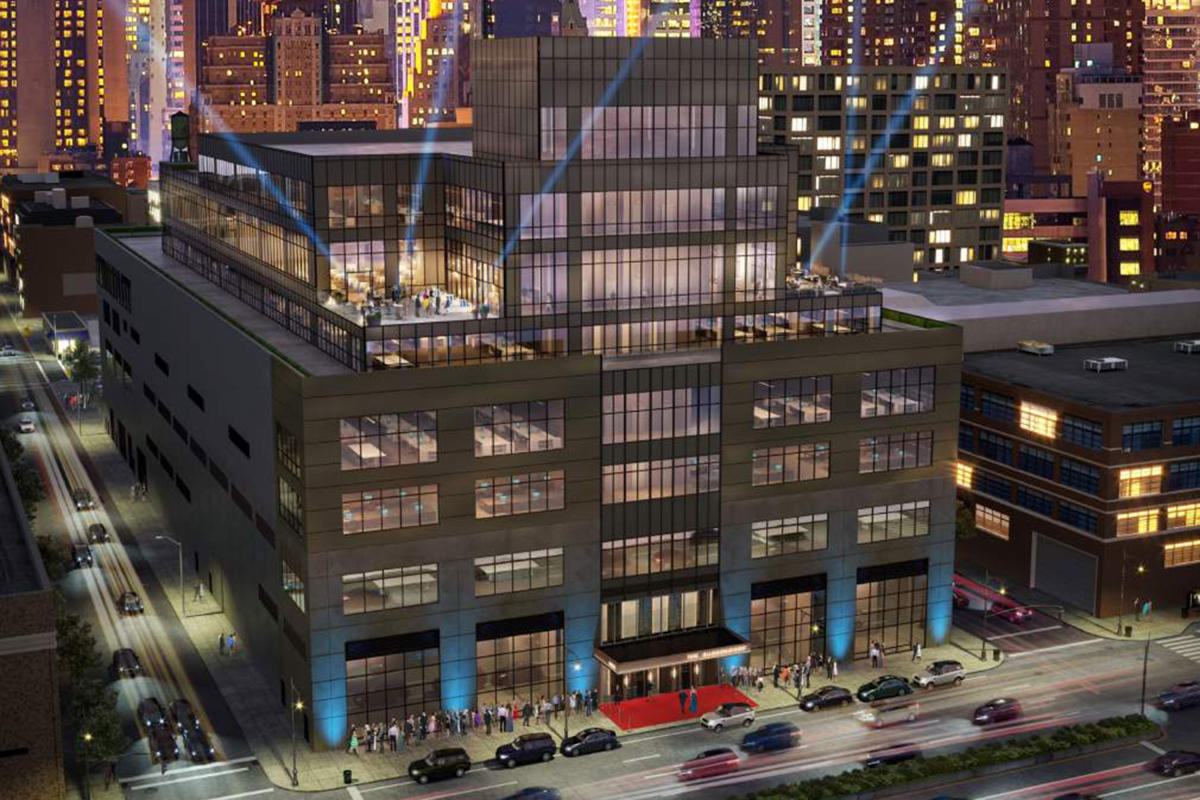 Courtesy, The Glasshouse
Glasshouse Chelsea has twin event spaces located on the 14th and 21st floors of the architecturally acclaimed Chelsea Arts Tower near the High Line. Each venue offers floor-to-ceiling windows with spectacular unobstructed views of Midtown and downtown Manhattan and can accommodate up to 200 for cocktail receptions or 150 for seated events. (The Glasshouse, a 75,000-square-foot space event space from the same management team, will open north of Hudson Yards at 660 Twelfth Avenue later this year. The new venue will feature river views and several outdoor terraces.)
New York City's prominence as a global business and financial capital and vibrant mix of arts and culture means it's a can't-miss destination for meetings and events. NYC & Company, the City's official CVB, works with planners at every stage of the event cycle to create the best possible experience for attendees. Get in touch so that we can partner with you on your next event.