New York City's 2.1-million-square-foot Javits Center currently welcomes more than 2 million people each year. In 2021 the convention center will debut an expansion that will add 1.2 million square feet of event space to Manhattan's west side and increase its meeting space by a factor of five. The project will also include a 53,000-square-foot special event space, a rooftop terrace that will accommodate up to 1,500 attendees and a new truck-marshaling facility. This long-awaited project is a game changer for anyone meeting in the City.

"Construction on the expansion project is moving forward at a steady pace, with the doors scheduled to open in 2021," says Tony Sclafani, senior vice president and chief communications officer for the Javits Center. "In addition to the creation of 500,000 square feet of contiguous exhibition space, the project will add more than 200,000 square feet of new meeting and pre-function space."
Along with increasing the Javits Center's physical footprint, the expansion will improve access and streamline setup and breakdown. "We're also constructing 27 new loading docks and a massive truck marshaling facility that will house all event-related trucks on-site, accelerating the move-in and move-out process for events and improving traffic flow throughout the neighborhood," Sclafani says.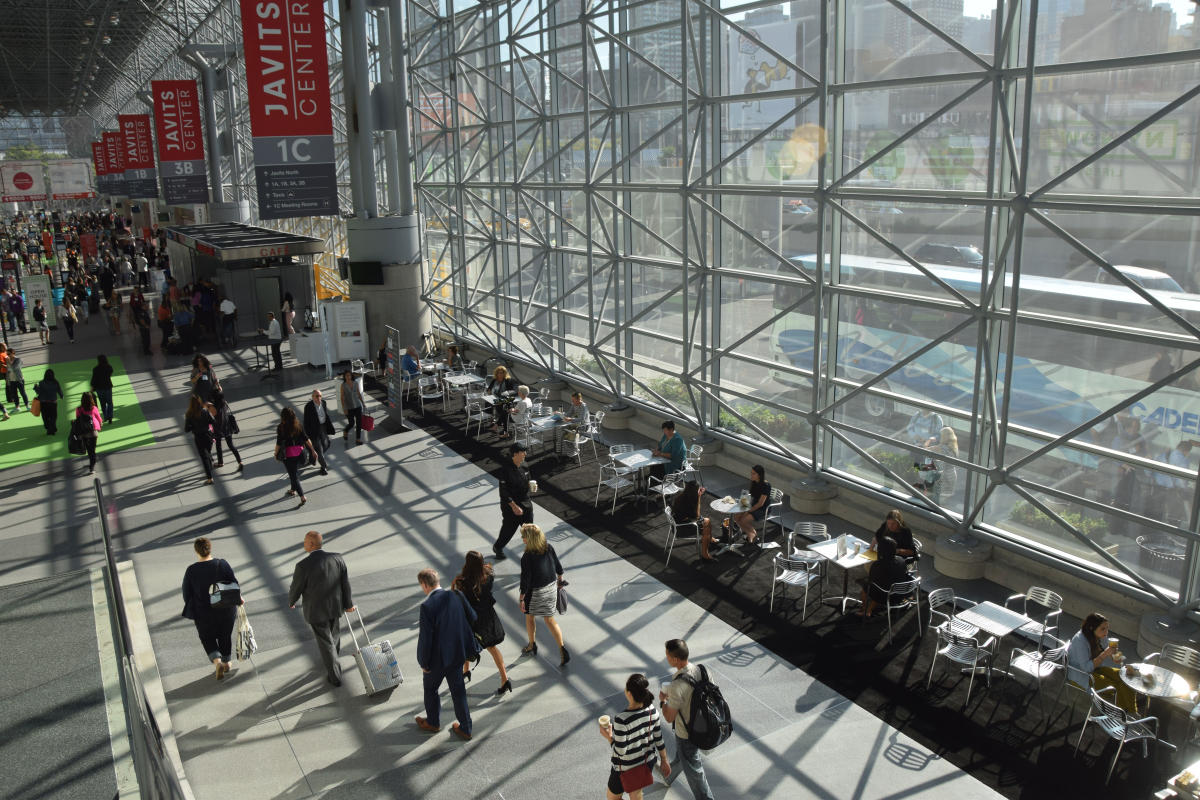 Courtesy, Javits Center
Growth and New Possibilities
Michael Grant, senior vice president of the Operations Group at Reed Exhibitions, is involved in the planning, execution and logistics of roughly 50 shows annually across the US. The Javits Center is Reed's number one venue in terms of volume, so the upcoming expansion is a considerable boon for their business. "I've been at Reed for 19 years, using Javits every year since I started, and there have always been challenges and workarounds with space," says Grant. "This expansion changes the offering and I'm sure will be of considerable interest to many in the meetings and events space going forward." 

"The Javits Center is the busiest convention center in the United States, and with this expansion completed in 2021, we're going to get even busier," Sclafani says. "The ability to have 500,000 square feet of contiguous exhibition space on Level 3 allows us to welcome events to the building that may have not previously considered the venue as a destination."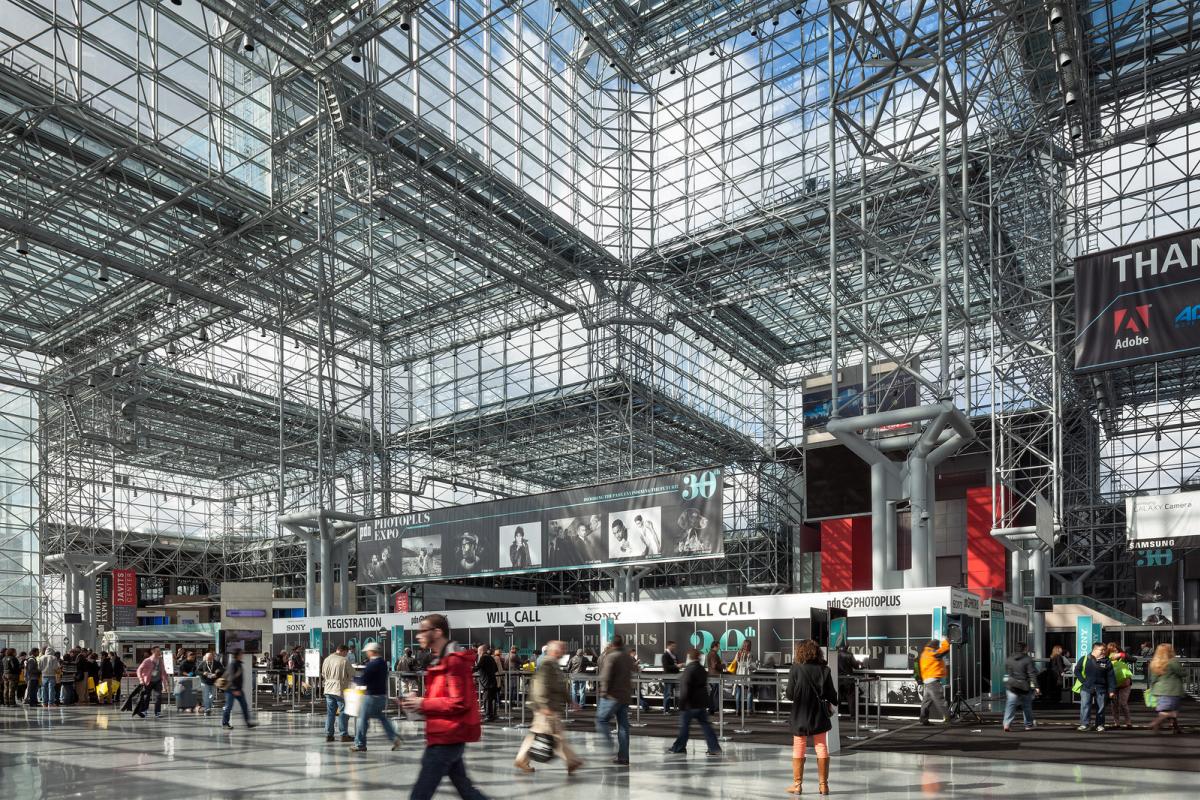 Courtesy, Javits Center
New Configurations
Grant is thrilled by the new possibilities for meetings that the expansion opens up. "Many of our events have increasing needs for more meeting space. It forced us to get creative and make meeting space work wherever we could, including the show floor…. This [expansion] should be very attractive to past shows whose programs did not work, and thus create new business opportunities."

Sclafani agrees. "With a 53,000-square-foot special event space and more meeting room space than ever before, the Javits Center will be able to attract more corporate events and mid-sized association meetings, as well as fundraisers and award ceremonies for those seeking a truly unique experience. With a new separate entrance on Eleventh Avenue, we can host a variety of events at one time while providing a self-contained experience for all of our customers."

Javits Center staff are already seeing new business ahead of the expansion. "Our sales and marketing team has been fielding inquiries from event producers and meeting planners across the country interested in exploring the new dynamic spaces—all with views of the Hudson River and steps from the Hudson Yards development and 7 line subway station," Sclafani says.
New York City's prominence as a global business and financial capital and vibrant mix of arts and culture means it's a can't-miss destination for meetings and events. NYC & Company, the City's official CVB, works with planners at every stage of the event cycle to create the best possible experience for attendees. Get in touch so that we can partner with you on your next event.