by Jeff Heilman
A sense of equality and inclusion is embedded deep in the conscience of New York City. Between 1892 and 1954, the five boroughs welcomed 12 million immigrants through Ellis Island, famously making NYC the melting pot of cultures we know today. From Harlem's epicentral role in the American Civil Rights Movement to the Stonewall Uprising's catalytic impact on the national fight for LGBTQ+ rights in 1969, the advancement of civil rights is synonymous with the history of the five boroughs.
Today, this unique understanding and heritage makes NYC a bedrock destination for meetings related to the prioritization of diversity, equity and inclusion (DEI) in the workplace and society at large. People-first both by nature and design, meetings in all formats, from conferences and events to educational programs, are especially well suited for advancing and accelerating DEI awareness and action. And NYC offers a proverbial melting pot of scenarios and possibilities in the richly interwoven multicultural, multiethnic fabric of its boroughs and neighborhoods.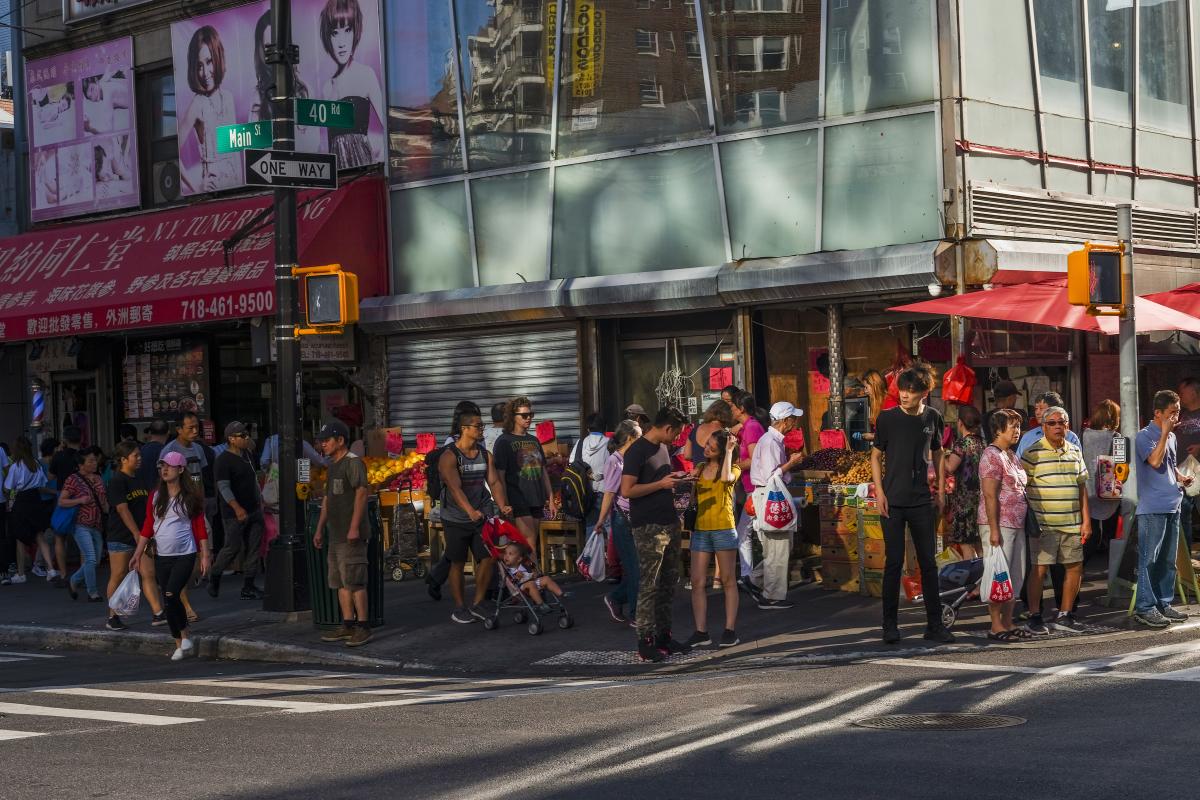 "Meeting in a city that visibly showcases the diversity that you see either within or outside of your circle of colleagues or clients, whatever their backgrounds may be, creates a comfort level that helps attendees feel right at home," says Trudy Singh, NYC & Company Convention Sales Vice President. "Most every group you can think of is substantially represented in NYC. Few other cities can say that. Take our Asian communities, for example. Most cities have one Chinatown, if any at all. NYC has at least nine, including the main centers in Manhattan, Sunset Park and Flushing. What that means is that NYC & Company can put together a tailored, supported DEI agenda that it is certain to be productive and successful for all types of groups. By creating space for diverse individuals to meet, you are starting or advancing a conversation and movement that does not end once the program is over."
When it comes to DEI-driven programs and initiatives, success is ultimately measured by dynamic outcomes and lasting impact.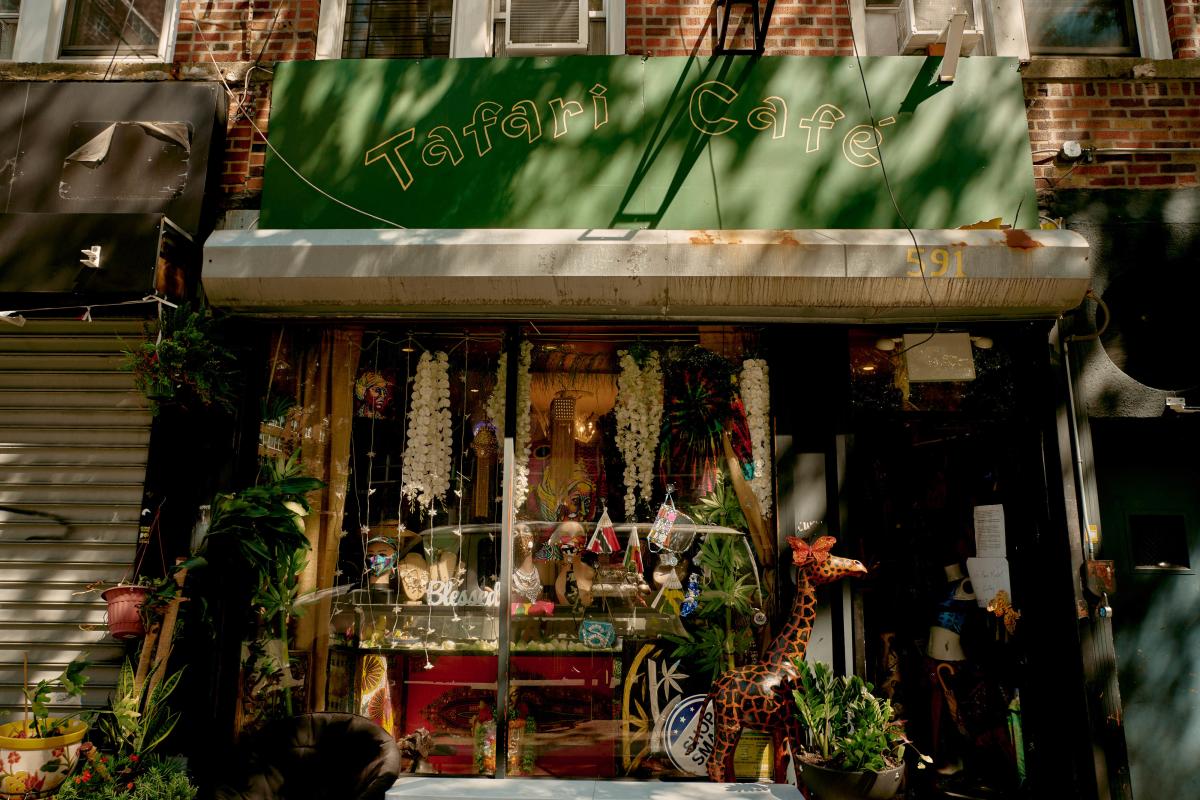 "NYC & Company helps to build, sustain and advance DEI momentum and impact by offering evergreen content hubs that highlight and celebrate culturally diverse communities throughout the five boroughs," says Rondel Holder, NYC & Company's Senior Vice President of Content and Diversity Initiatives. "These include our dedicated Black, Latino and Asian Experience pages, which feature regularly updated neighborhood and culture guides, videos, interviews, articles, roundups of locally owned businesses, information on cultural programming and other resources."
For landmark bodies like the National Association for the Advancement of Colored People (NAACP), the City is the trusted go-to for major meetings. 
"Formed in NYC in 1909 by an interracial group of activists in response to the ongoing violence against African Americans around the country, the NAACP is America's oldest and largest civil rights organization," says NAACP Chief of Staff Eris T. Sims. "By charter, we hold our Annual Meeting and Board Meeting in NYC each February. With around 500 attendees, the three-day gathering allows our members, supporters and friends to hear from our board leadership and staff and engage differently than our other meetings throughout the year."
In 2009, the NAACP celebrated its 100th Annual Convention in NYC. Attracting more than 12,000 attendees, the weeklong event, headquartered at the New York Hilton, featured then newly elected President Barack Obama as the keynote speaker.
NYC's appeal is perennial and multifaceted for the NAACP.
"Meeting in NYC is always a positive experience for our attendees," Sims says. "They love the diversity, easy accessibility by air, rail and road, and abundant hotel, dining, entertainment and activity options."
NYC also resonates on a deeper level when it comes to the meeting agenda.
"During our RFP process for each destination and for vendors, we ask the DEI questions," continues Sims. "We are clear that we are looking to partner with diverse businesses. We are intentional about working with Black and minority-owned businesses as much as possible. When working with hotels, we are clear in the scouting process that we must meet and understand who the leaders are. Nothing pains me more than walking into a hotel or restaurant and seeing all Black employees working in the back of house. There are many Black leaders and managers in the industry, and we do our best to patronize the businesses led by these leaders."
Founded in 1976 and headquartered in Alexandria, Virginia, the National Organization of Black Law Enforcement Executives (NOBLE) is another prominent group that relies on NYC for impactful meetings. Serving "as the conscience of law enforcement by being committed to justice by action," NOBLE has 3,000-plus members in close to 60 US chapters with more abroad—primarily African American chief executive officers and commanders at all law enforcement levels, from federal to municipal.
Gregory Thomas, a past NOBLE National President who serves as Senior Executive for Law Enforcement Operations for the Brooklyn District Attorney, explained the strength of the NYC connection: "Our relationship with NYC & Company was forged in 2005, when our Annual Training Conference and Exhibition, scheduled for New Orleans that year, was canceled because of Hurricane Katrina," says the native New Yorker. "In reconfiguring our three-year planning cycle, NYC was proposed for 2008."
As chair of the weeklong event, Thomas was satisfied that his hometown checked all the key boxes, including safety, accessibility, walkability and hotel space. Once the booking was confirmed, working with NYC & Company took the experience to the next level.
"From blanketing businesses in the Times Square area where we were based with welcome posters and connecting us with Mayor Bloomberg and New York Police Commissioner Kelly to lining up hotels and securing unique venues, Trudy Singh and the NYC & Company team had our best interests at heart for the entire event," said Thomas. "That went far with our 1,200 registrants and other attendees from around the tristate area."
He added that the relationship has "paid forward" for NOBLE ever since.
"That conference also went far in boosting our visibility and reputation nationally," said Thomas. "Trudy's idea of creating a video of the event, for which she brought in [then] New York Yankees manager Joe Torre and other celebrities, became a NOBLE staple. She has advised on other locations for our conference and other main annual event, the NOBLE CEO Symposium. Tourism organizations can make all the difference for a city. NYC & Company made a lasting difference for us as we continue to advance our mission of policymaking, community engagement and ensuring that all our members shine when it comes to diversity, equity and inclusion."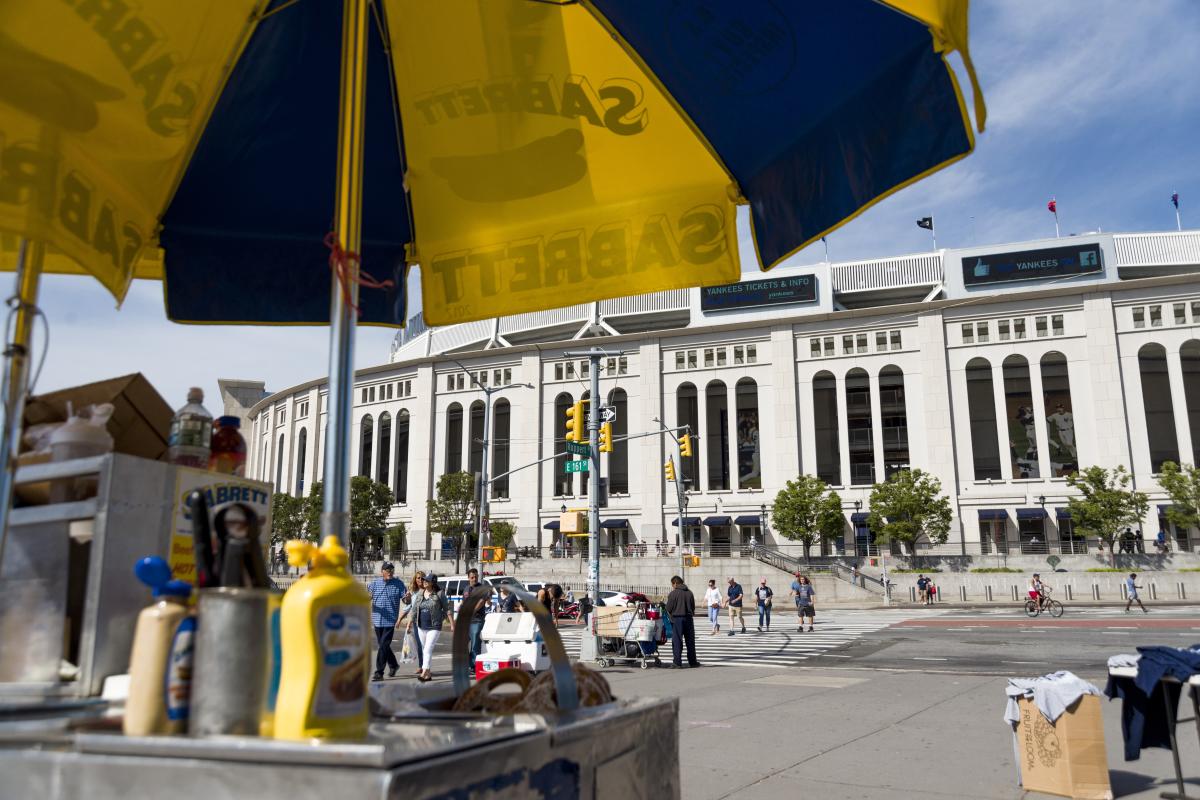 Born, raised and proudly residing in the South Bronx, Ralina Cardona's advocacy for "improving the human condition" has ranged from managing the South Bronx campaign office for President Obama to training of thousands of youth and community stakeholders around the globe in the dynamics of transformative behavior and community organizing through her company Acrescendo Inc.
Her tireless efforts also include serving as National Vice President for the Northeast for the DC-based League of United Latin American Citizens (LULAC). Founded in 1929, LULAC is the oldest and most widely respected Hispanic civil rights organization in the US. In 2012, LULAC New York bid for the 2014 National Convention in NYC and won.
"The event was a great success, as was our most recent NYC gathering, the 2021 LULAC National Women's Conference," she says, "Staged at the Sheraton New York Times Square Hotel last November, the two-day program attracted 600-plus attendees and featured elected officials from the US and Puerto Rico along with experts in health education and civil rights from across the nation."
For Cardona, NYC offers every resource and advantage for DEI agendas.
"The City itself is a draw—people love NYC and want to be here. Virtually every group from around the world is represented here, which is crucial for civil rights organizations seeking to unite as many voices as possible to secure the rights that all people deserve. As New Yorkers, we are open to including everyone. For LULAC, with DEI as our forefront objective, that means being able to inclusively ally with other organizations and cultural groups without limitation. And as they say in marketing, it is all about the eyeballs. In NYC, that means maximum exposure and visibility for our organization and mission, which ultimately helps us to fulfill our goals of helping our community and making the world a better and safer place for the next generations to come."