by Jeff Heilman
Along with tourism and finance, real estate is a pillar of New York City's economy. New does not always replace old, however. Adaptive reuse of heritage structures and materials is ingrained in the City's culture of sustainability. Here are some classic heirlooms reengineered and reimagined as second acts for meetings and events—and to borrow a line from the song "New York, New York," being "a part of it" all over again.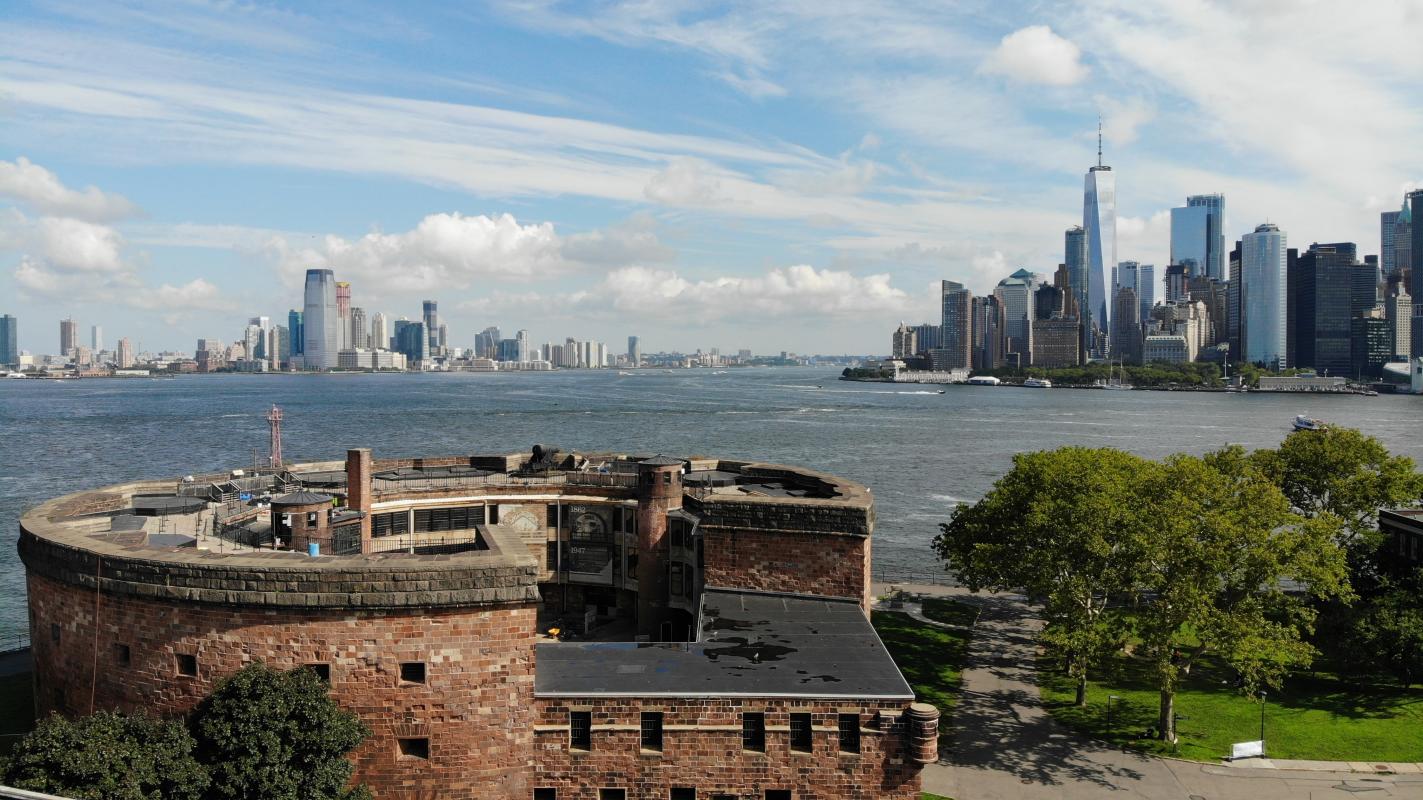 Just minutes away by ferry from Lower Manhattan and the Brooklyn waterfront, Governors Island is among the City's most storied locations. The first New Yorkers, the Lenape people, called it Paggank (Nut Island) for its abundant hickory, oak and chestnut trees. Settled by Dutch colonists in 1624, renamed Governors Island by the British in 1699 and inherited by New York State in 1794, the fortified isle served major military functions from the Revolutionary War to modern times.
Operated as a US Coast Guard base from 1966 to 1996, the 172-acre island opened to the public in 2006. Under NYC management since 2010, it has 1 million-plus square feet of historic buildings ready for adaptive reuse, with versatile rental space for outdoor and private events. Serving as a living laboratory, the island, featuring a 43-acre park designed to address rising sea level issues, is home of the future Center for Climate Solutions.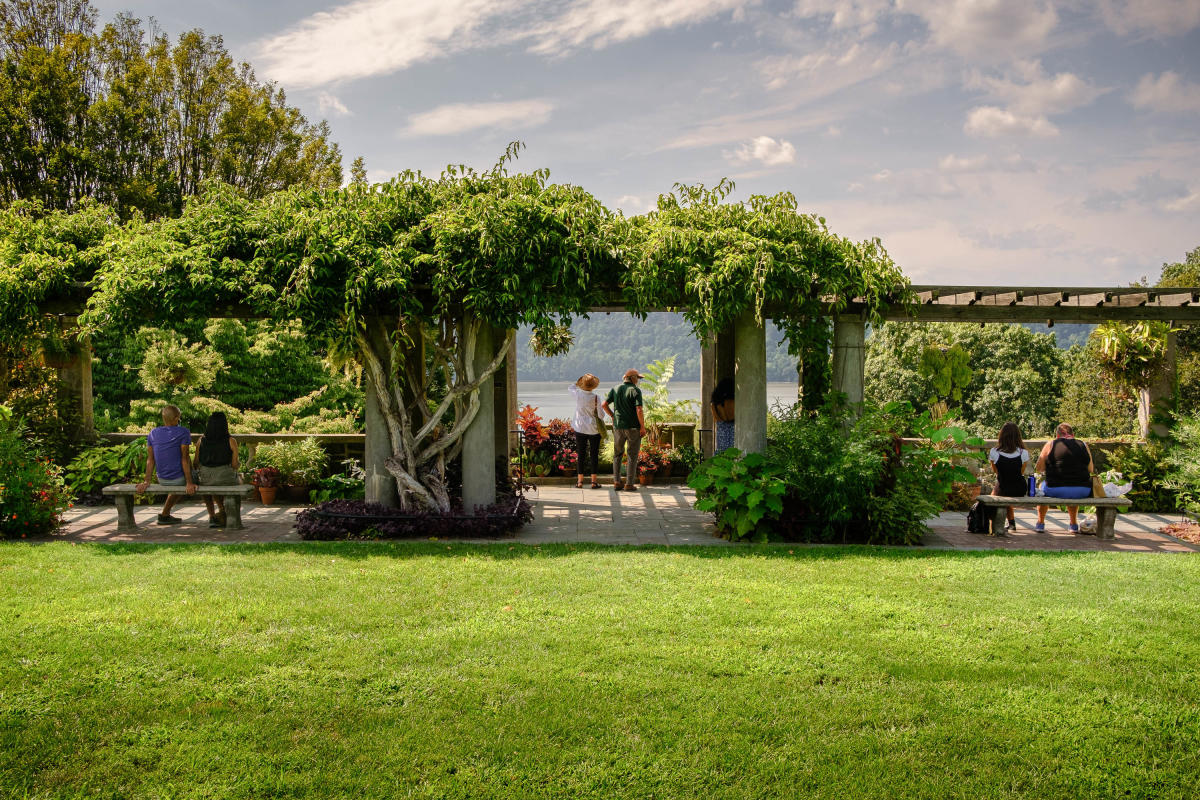 Sited on Lenape homeland, this estate transitioned from a Dutch manorship to a working farm that was purchased in 1836 by William Lewis Morris, whose relatives signed the Declaration of Independence and the Constitution, and whose brother Robert H. Morris served three terms as New York City's mayor. His wife, Mary, reputedly named their fieldstone mansion, completed in 1843, Wave Hill after the location's undulating terrain.
Later owners included publisher William Appleton, whose clients included Charles Darwin and financier and conservationist George Perkins, who extensively landscaped and expanded the site, adding gardens, greenhouses, the Glyndor House and a three-story underground recreation facility, now the Ecology Building. Famed renters and residents included Theodore Roosevelt's family, Mark Twain and conductor Arturo Toscanini.
Deeded to the City in 1960 and landmarked in 1966, this 28-acre horticultural haven today operates as a public garden and cultural center. Offering diverse artistic and educational programs, Wave Hill is available for business and social events.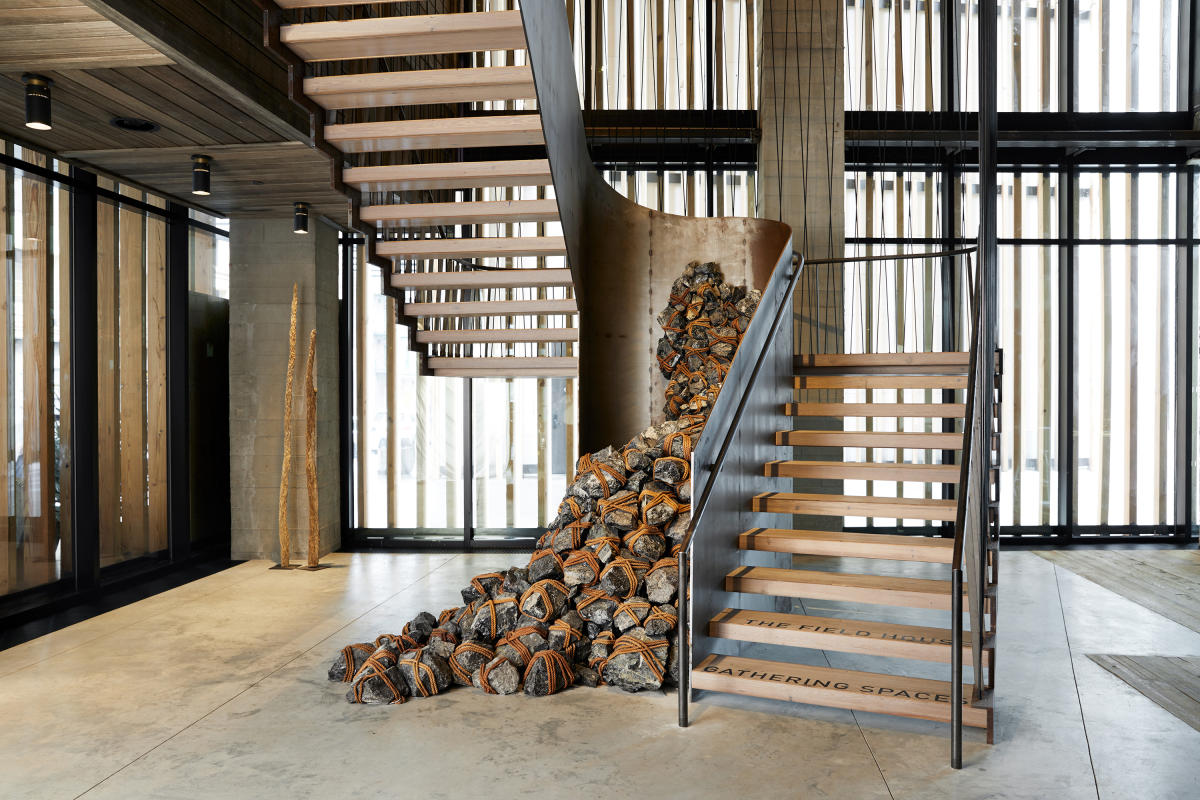 Reflecting the global 1 Hotel brand's signature "sustainable luxury hotel experience," this LEED Gold-certified "sustainable sanctuary" on the Downtown Brooklyn waterfront incorporates wooden floor planks salvaged from Brooklyn's former Domino Sugar factory, mushroom lampshades, green walls and other eco-friendly elements.
Award-winning Head Chef Denevin Miranda's farm-to-table menu for The Osprey, the hotel's event-capable restaurant, features "SC" (Sustainable Choice) dishes alongside vegetarian, vegan, modified-vegan and gluten-free options. Ingredients include produce grown in the Brooklyn Navy Yards and other city locales.
Versatile rentals include the 10th-floor Harriet's Lounge and 11th-floor outdoor Harriet's Rooftop, offering supreme Brooklyn Bridge and New York Harbor views; the 600-person capacity Meadow Rue Ballroom; and 50-capacity Screening Room.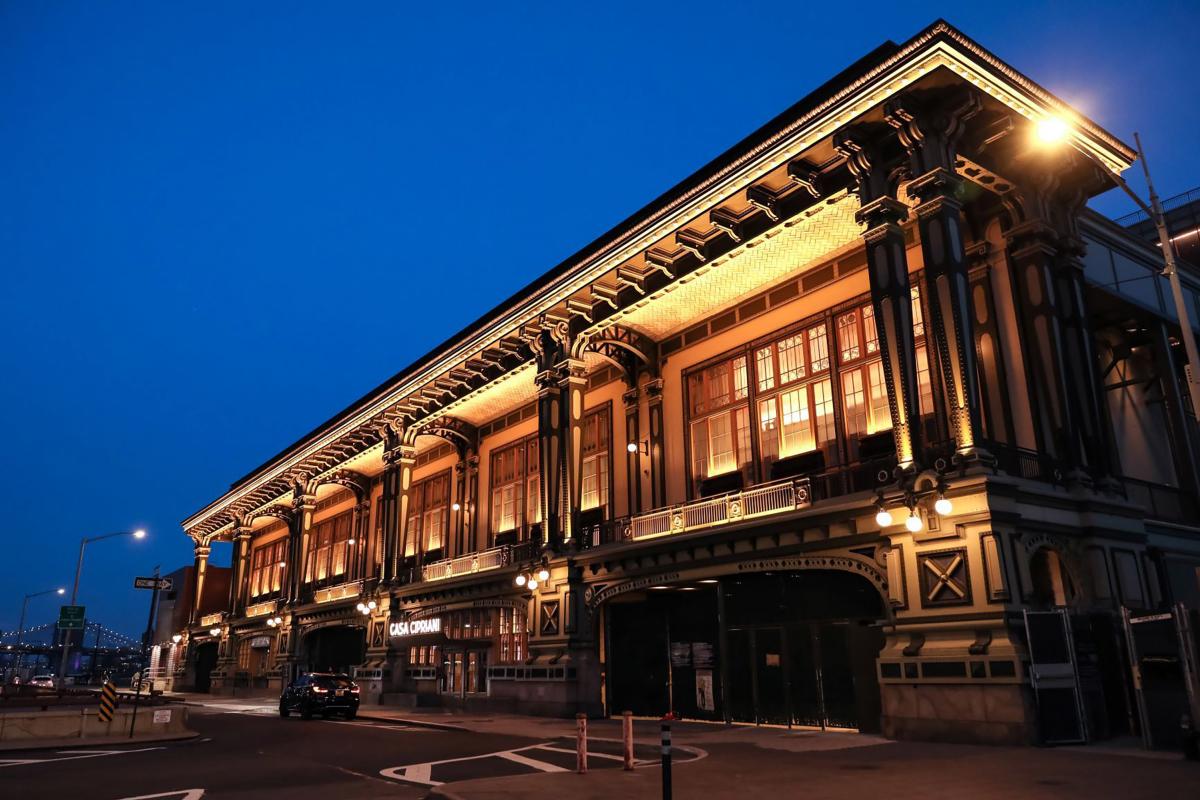 Opened in 1909 on Manhattan's southeastern tip, the waterfront Battery Maritime Building, incorporating an elevated train connection, bustled with commuters ferrying back and forth from Brooklyn before declining in the 1930s. Landmarked by the City in 1967, the Beaux Arts–style beauty languished before being considered for renewal projects in the 1980s and 1990s.
Revival began in earnest in the early 2000s with exterior renovations directed by the New York Economic Development Corporation as part of a waterfront improvement initiative. Announced in 2009, plans for a hospitality venue took shape over the ensuing decade as architects and engineers restored and expanded the building for relaunch under the venerable Cipriani hotel and restaurant brand.
Unveiled in summer 2021, the reimagined landmark incorporates the 47-room Casa Cipriani hotel and 9,000-square-foot Cipriani South Street event space. Updating the former Great Hall waiting room, the latter features a re-created 130-foot-long patterned daylight underneath a gabled skylight.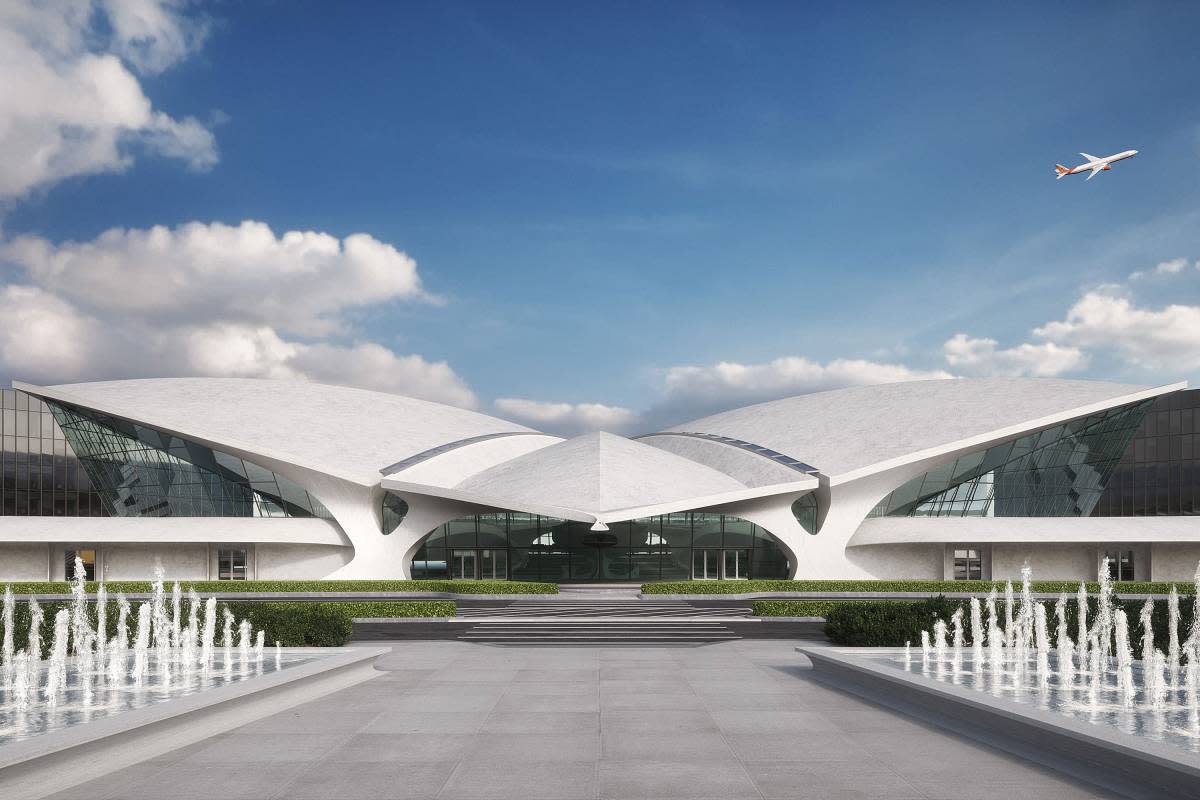 The relaunch of architect Eero Saarinen's birdlike Trans World Airlines (TWA) Flight Center at John F. Kennedy International Airport is a mythic marvel for the ages. Supported by four buttresses without a single column or right angle, Saarinen's groovy "place of movement," debuting in 1962 at what was then called Idlewild Airport, defies gravity.
In 2014, after preservationists saved the mothballed Jet Age icon from demolition, New York–based MCR Hotels set to resurrecting the landmark as the centerpiece of JFK's first (and only) airside hotel. Unveiled in May 2019, MCR's triumphant $300 million revival returned to glory elements including the Sunken Lounge where fans greeted the Beatles in 1965 and the terminal's famed passenger tubes, both carpeted in Saarinen's signature chili red.
New-build additions include 512 hotel rooms in two flanking wings, one topped by an outdoor observation deck, bar and infinity pool, and a 50,000-square-foot underground conference center. Unique amenities include "Connie," a vintage four-propeller Lockheed Constellation converted into a cocktail lounge.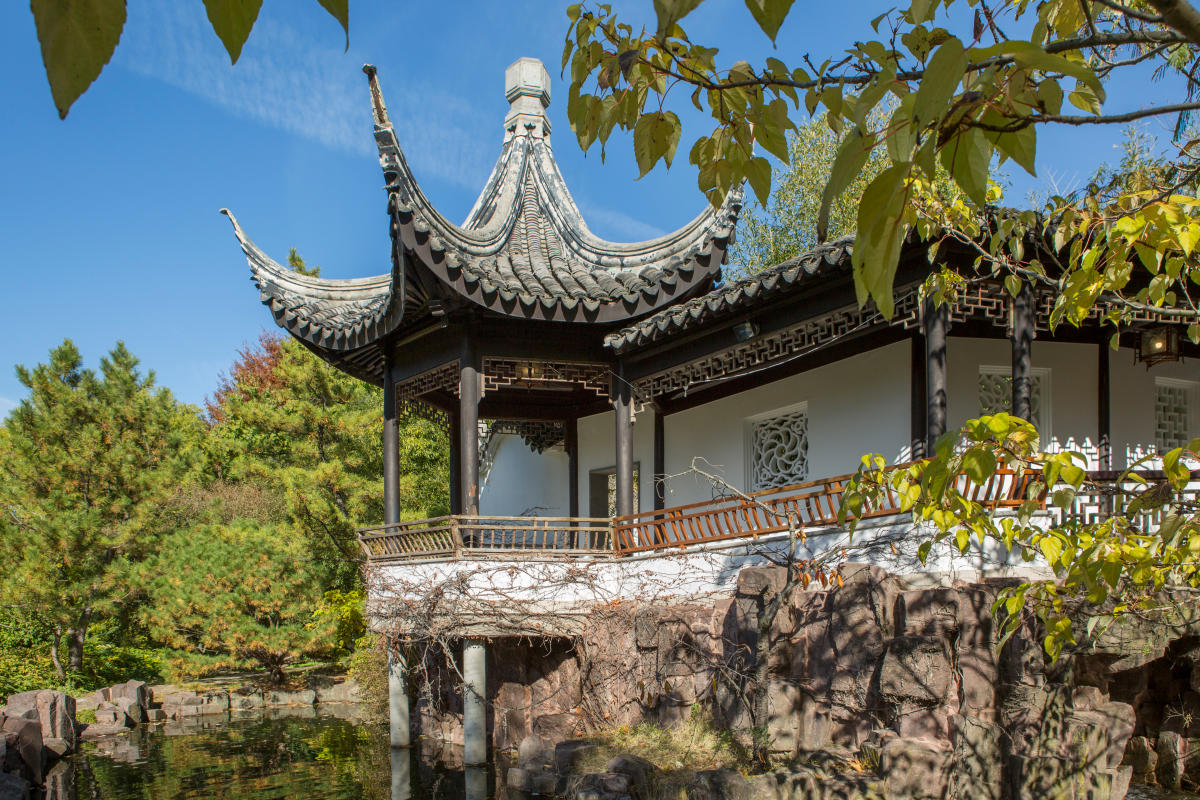 Established in 1833 as a haven for "aged, decrepit and worn-out sailors," this 83-acre heirloom housed as many as 900 retired mariners from around the globe in its heyday. Expanded to 50 structures over time, the self-sustaining community featured a parade of architectural styles and amenities including a farm, power plant and hospital.
Following the demolition of several buildings in the early 1950s as the community dwindled, the New York City Landmarks Commission stepped in a decade later to save the original five Greek Revival buildings and the chapel by designating them as the City's first landmarks. Petitioned by local activists and artists, the City acquired the property in the 1970s. Formed in 1975, the Snug Harbor Cultural Center merged with the Staten Island Botanical Gardens in 2008 to create the present-day venue.
Distinguished as one of the largest ongoing adaptive reuse projects in the nation, the Smithsonian-affiliated campus offers multiple indoor and outdoor event spaces. Attractions include the 1892 Music Hall, one of the City's oldest concert venues; 14 botanical gardens, including the transporting New York Chinese Scholar's Garden; and the LEED-certified Staten Island Museum.
Five More Living Landmarks for Events
Hosting tours and large-scale outdoor events, the 1919 Brooklyn Army Terminal is another waterfront icon with a storied past, including embarkation point for 600,000 US troops in World War II, and in 1958, Germany-bound Private Elvis Presley.
Relaunched in 1995 as a multi-venue sporting and event facility, Chelsea Piers opened in 1910 as the City's premier passenger ship terminal. The RMS Titanic was due here on her ill-fated maiden voyage in 1912.
Featuring the oldest drill shed in the US, the 1881 Park Avenue Armory became a prototype for later NYC and American armories and is now a venue for cultural and educational events.
In 1920, the Famous Players–Lasky film company, which became Paramount Pictures in 1927, built a 13-building movie studio in Astoria, Queens. In 1988, 10 years after the complex was revived as Kaufman Astoria Studios, one original building became the American Museum of the Moving Image. Renamed the Museum of the Moving Image, this internationally acclaimed haven for cinephiles offers indoor and outdoor event space.
The Queens Museum in Flushing Meadows Corona Park was originally the New York City Building in the 1939–40 and 1964–65 world's fairs and served as headquarters of the United Nations General Assembly from 1946 until 1950.

Stay tuned for more information about New York City's sustainability efforts, launching around Earth Day in 2023. For the lowdown on other venues, like the impressive rooftop garden at the Javits Center, click here.