Team-building experiences enhance attendees' engagement in a meeting and leave them with memories to treasure. Whether you're bringing a group of thousands or a handful of incentive winners to New York City, these one-of-a-kind activities will help bring them closer together. Here are just some of the options available for groups.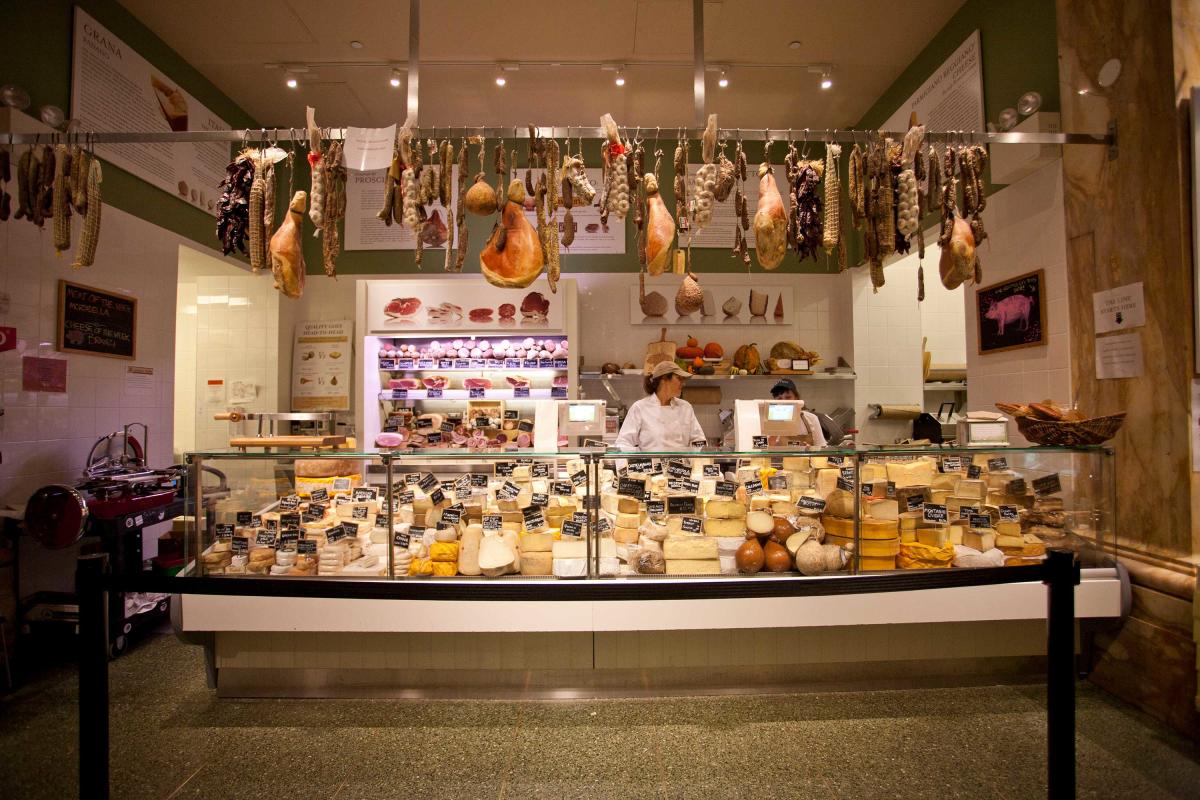 Courtesy, Eataly NYC Flatiron
Cooking and Food
Getting everyone together to cook or sample wines from around the world not only breaks the ice, it also lets attendees show off their knife skills or share their passion for enology.

Eataly NYC Flatiron is the largest artisanal Italian food and wine marketplace in the world, with an incredible array of cheeses, olive oils, pastas, produce and sauces on offer. La Scuola, the emporium's state-of-the-art demonstration kitchen, can host customized beer, cooking and wine classes for corporate groups.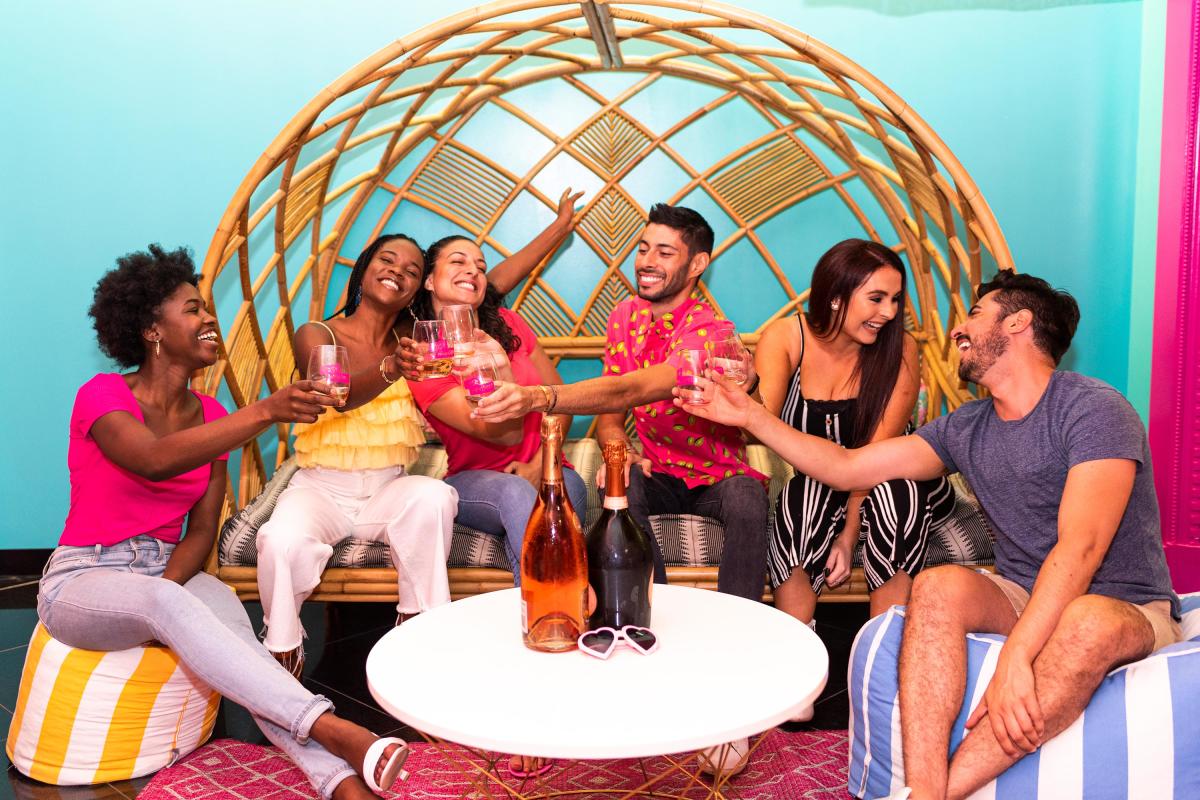 Rosé Mansion. Courtesy, Three Liter New York, LLC

There's also Rosé Mansion, an Instagram-worthy wine-tasting experience near Penn Station. Groups can sample eight different rosé wines from around the world as they explore themed rooms like Cleopatra's Palace and the Disco Ball Pit.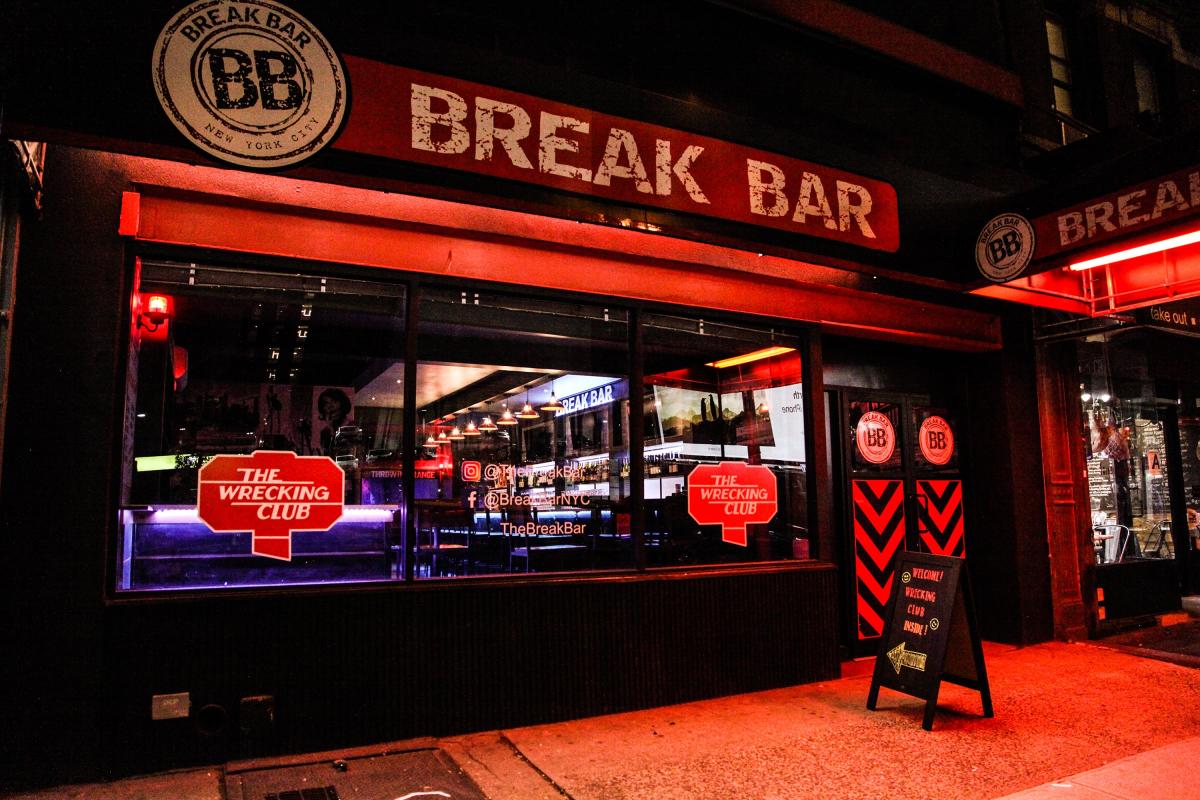 Courtesy, Break Bar
Sports and Games
A little physical activity can be a welcome way to offset hours spent around a conference table.

Break Bar NYC, located a few blocks east of Manhattan's Javits Center, offers team-building packages for groups of seven to 125. As the name suggests, this bar encourages all patrons to smash their empty glasses. There's also the Wrecking Club, a private room where groups can gleefully destroy household items including computer equipment, dishes and instruments.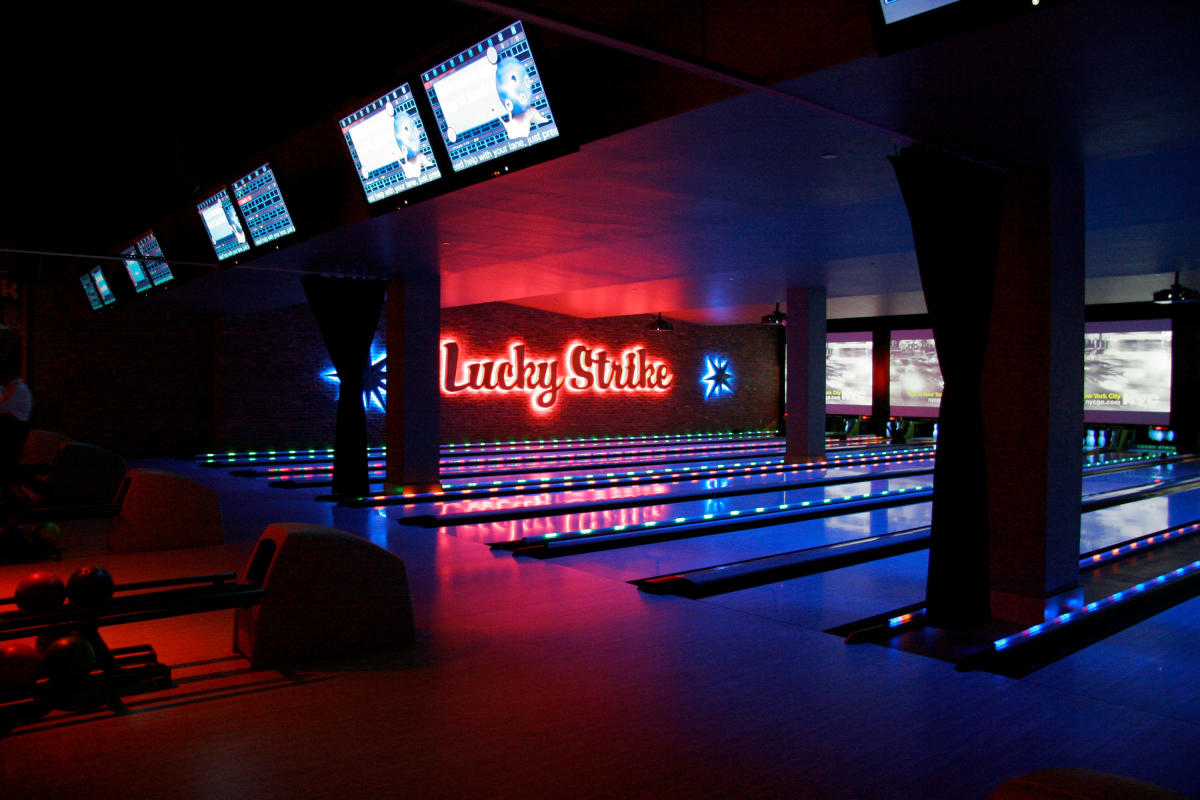 Lucky Strike NYC. Photo: Adam Staffa

If you want to combine friendly competition and great food, consider Brooklyn Bowl, a 20,000-square-foot 16-lane bowling alley and music hall in Williamsburg. The club can accommodate groups of up to 600 and offers tasty bites from NYC institution Blue Ribbon. Another great option is Lucky Strike NYC, a Hell's Kitchen lounge with 26 lanes of bowling and 11 billiard tables. There are several private rooms for groups, and the entire lounge is available for buyouts.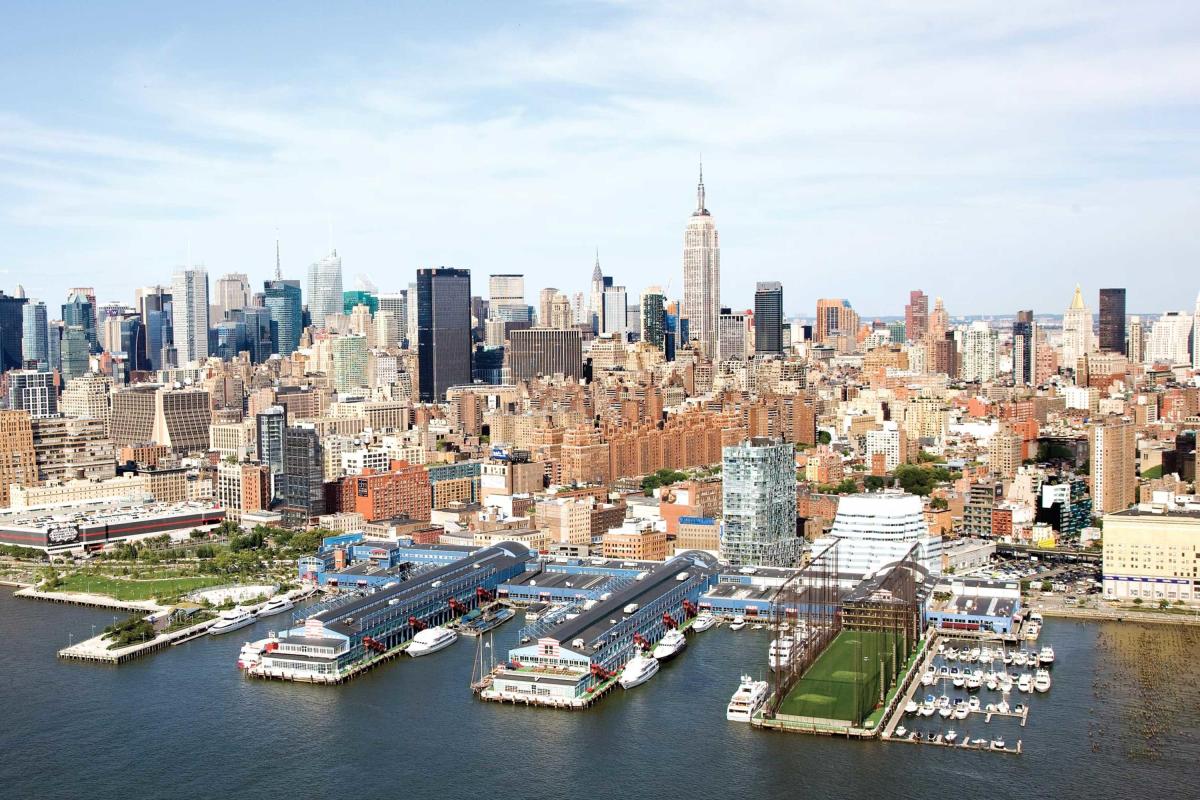 Courtesy, Chelsea Piers

Chelsea Piers Fitness, a 150,000-square-foot sports complex on the Hudson River, has three different team-building programs designed to foster connection and cooperation. Planners can choose full- and half-day packages built around experiential games that emphasize logic and teamwork, a mini-Olympics format, or a hybrid option that combines the best of both worlds.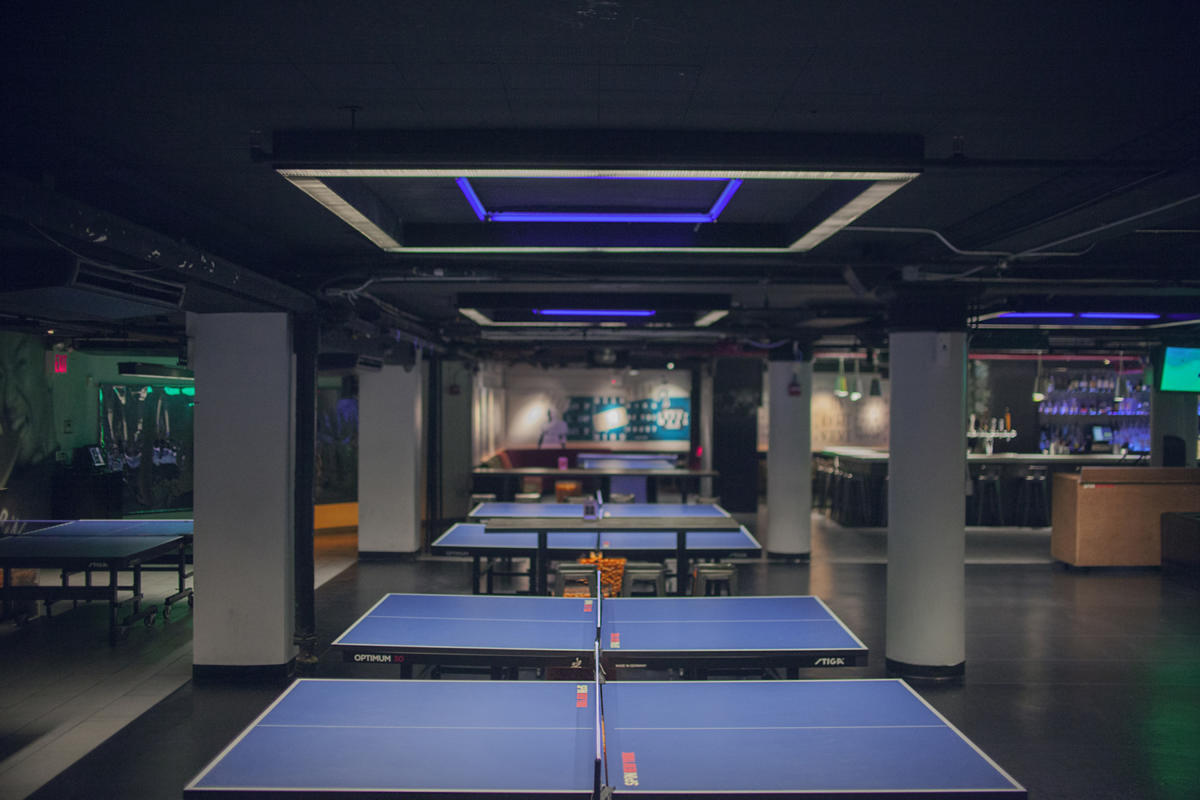 Courtesy, Spin New York

Table-tennis franchise Spin has two locations in New York City where your attendees can go head-to-head for some spirited competition. Spin New York 23 in the Flatiron District has 19 ping-pong tables as well as a full bar, and Spin New York 54 in Midtown has nine gaming tables and a bistro-style menu. Both clubs have special packages available for private groups of 10 or more attendees.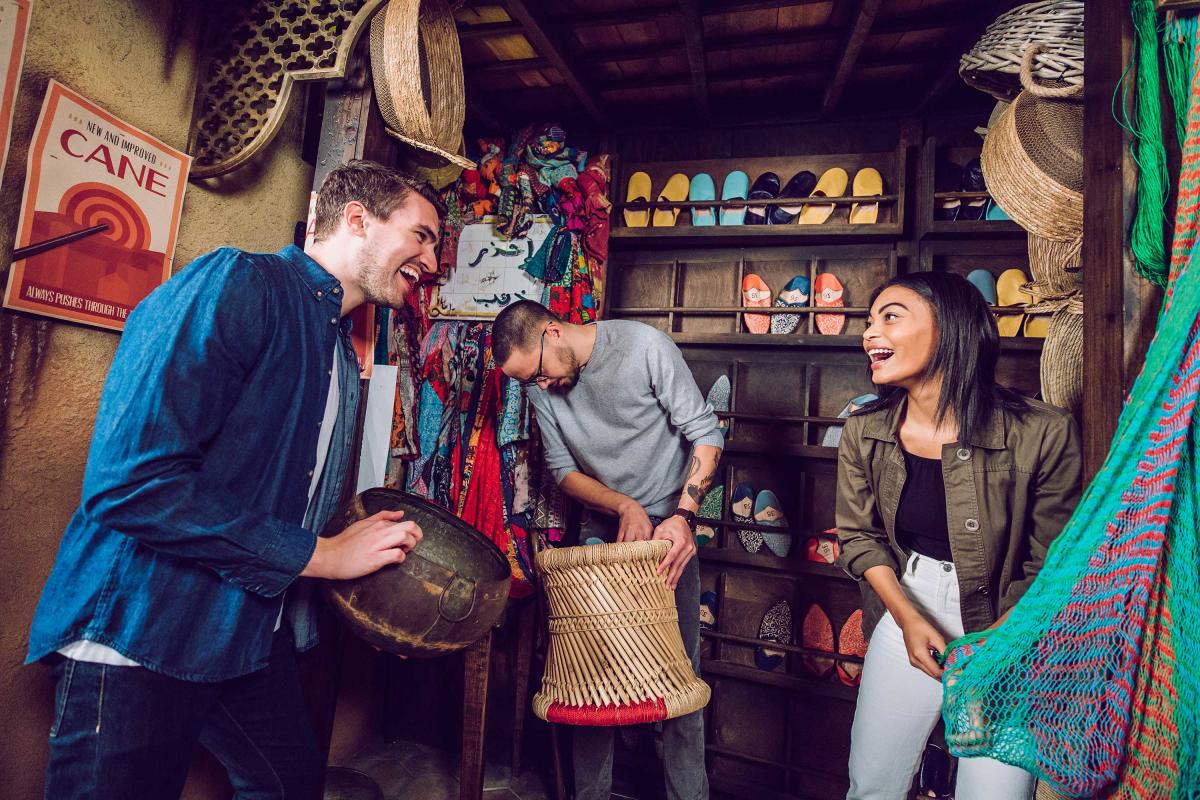 Courtesy, The Escape Game New York City
Escape Rooms and More
Whether it's working together to crack a code or finding hidden gold by unlocking a series of puzzles, these only-in-New-York institutions will have your attendees collaborating in no time.

The Escape Game New York City, located in Midtown near Grand Central Terminal, has five different escape rooms to challenge your attendees; its dedicated staff will make sure the team-building experience is seamless. Escape Virtuality in nearby Nomad has four traditional escape rooms as well as four that are virtual reality–based, not to mention a variety of other virtual reality games and simulations for visitors to enjoy.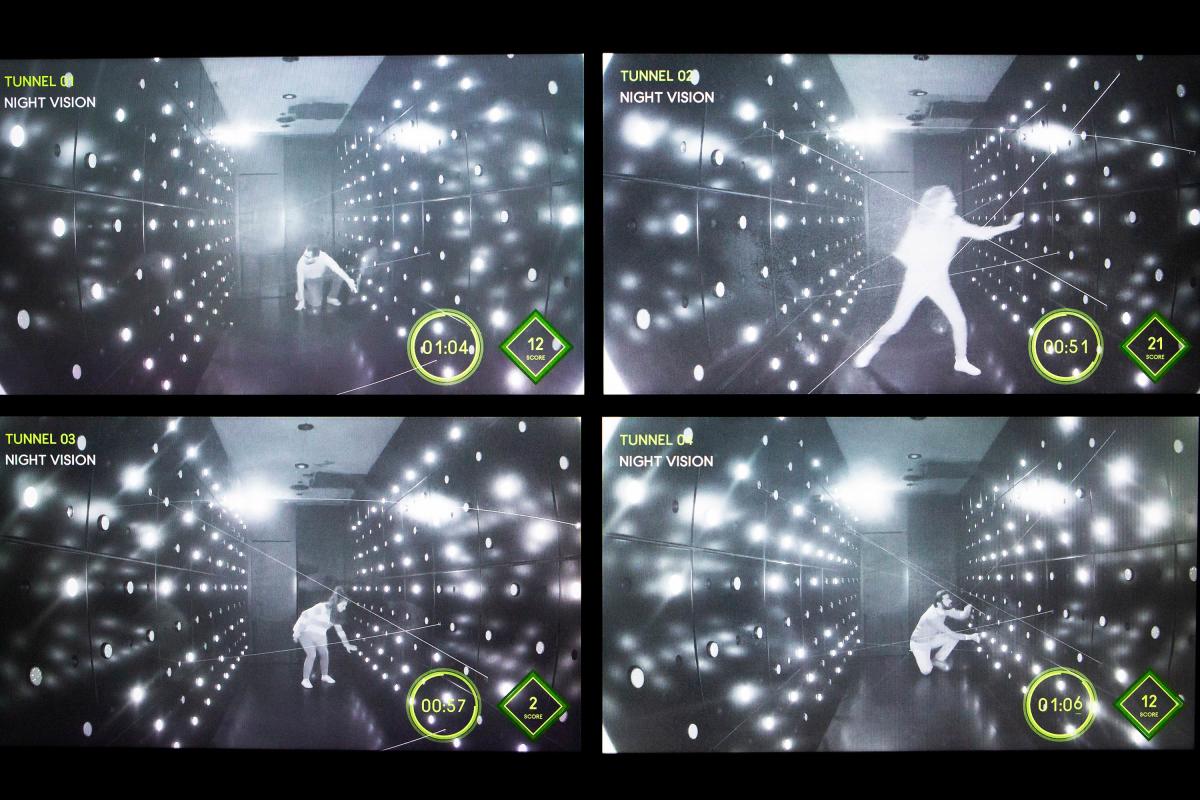 Spyscape. Photo: Molly Flores

Midtown West's Spyscape, an interactive museum dedicated to the history of espionage, is another ideal place for team building. Your attendees can work together to test their skills at code breaking, computer hacking and other intelligence-related activities. Packages that include food and beverages are available for parties of up to 16, and larger groups can work with the museum's dedicated staff to plan the perfect outing.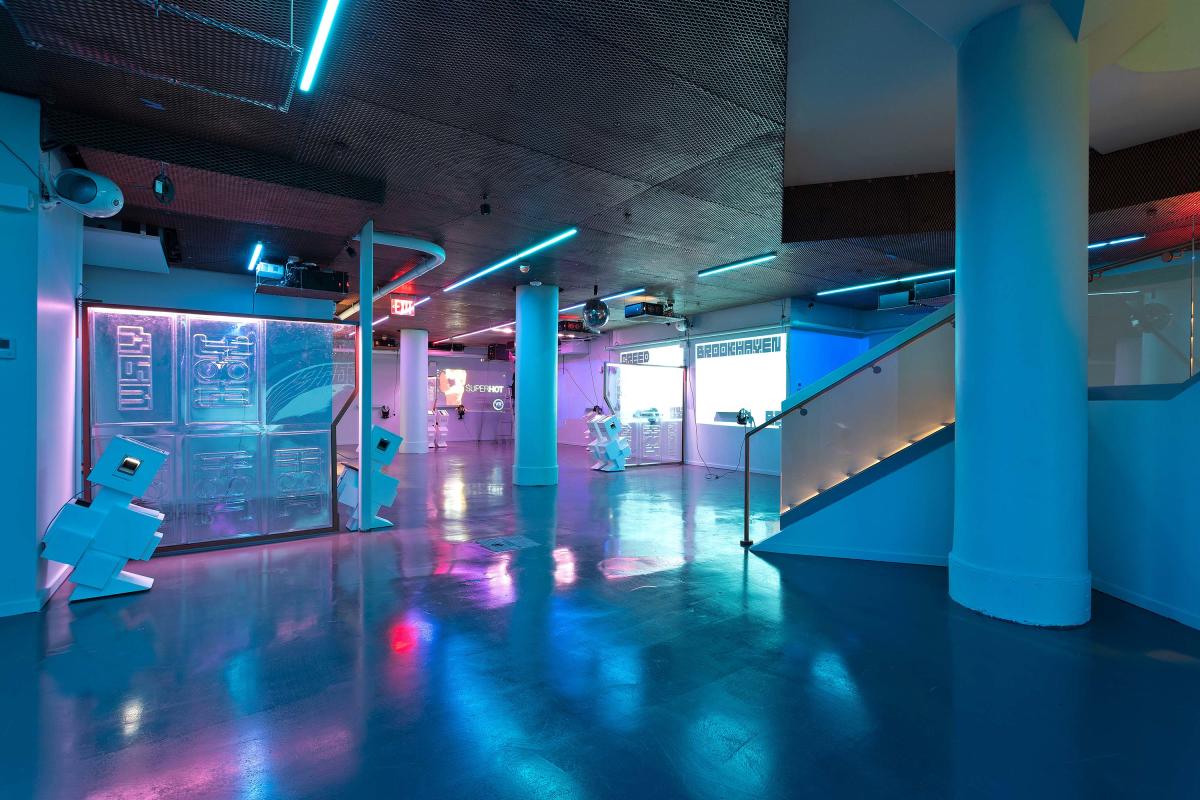 Courtesy, VR Worldwide, Inc.

There's also VR World NYC, a massive "mixed reality" showplace located just a few blocks from the Empire State Building. The high-tech space has more than 50 different experiences for visitors as well as a bar and lounge, and can accommodate groups of up to 450.
 
New York City's prominence as a global business and financial capital and vibrant mix of arts and culture means it's a can't-miss destination for meetings and events. NYC & Company, the City's official CVB, works with planners at every stage of the event cycle to create the best possible experience for attendees. Get in touch so that we can partner with you on your next event.