As the global dialogue surrounding climate change has become ever more urgent, the conversations we have about green practices at meetings and events have necessarily evolved.NYC & Company talked to David Fiss, executive producer for live events at Sustainable Brands—a Burlingame, California-based organization that holds some of the most innovative sustainability conferences across the globe—about how planners can go beyond the basics to evolve eco-friendly practices at their meetings and even drive thought-leadership within their organizations.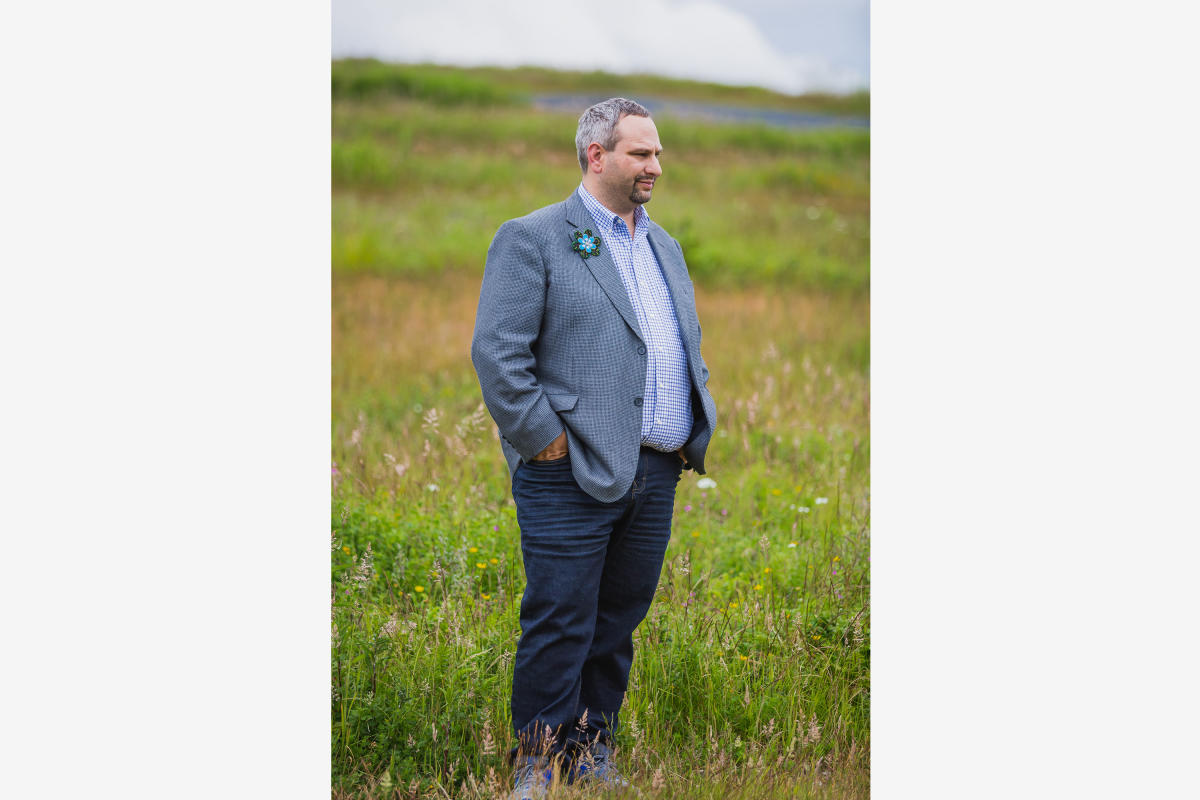 David Fiss. Courtesy, Sustainable Brands

"Through my work with Sustainable Brands I've gotten to know the landscape of sustainable meetings and have become very passionate about them," Fiss said in a phone interview. "We've all done recycling and other things at our events, but to really understand the impact we can make within the meetings industry we have to start peeling back the onion."

Sustainable Brands 2018, held in Vancouver, focused on real-world strategies for businesses to leverage research data and other new tools developed within the sustainability landscape. The conference is not only a showcase for green brands, it's a proving ground for green-meeting practices. The Sustainable Brands planning team kept the conference's ecological footprint small through creative partnerships with exhibitors, sponsors, stakeholders and venues. "We worked with our hotel partners differently to reduce plastics," Fiss said. "S'well, the water bottle company, gave all the attendees a water bottle to use throughout at water stations, and a partnership with Lush cosmetics offered soaps and other items made locally in Vancouver so that attendees wouldn't need single-use hotel amenities." (NYC & Company's Destination Services team can help you source local materials and vendors for any size meeting.)

Sustainable NYC Meetings
For Fiss, the key to effective partnerships is not only asking the right questions, but being clear with stakeholders about your organization's goals and needs. "You're asking a lot of people to go on a journey with you," he said. "To truly be successful and have a positive impact, we need to see a continued partnership develop between the supplier or venue and the planner—and present the positive impact to attendees and executives."

Planners should start by connecting the dots between what actually happens during a meeting versus its impact on the environment before—and after—the event. One contemporary issue, for example, is the reduction of single-use items, especially those made of plastic. "You should ask questions about sustainable purchasing and see what they can tell you about their supply chain," Fiss said. "What are they doing with their waste streams of trash and recycling in terms of landfill diversion—and more importantly, to reduce the creation of waste first and then mitigate its journey to landfill?"

The purchase of carbon offsets for attendee transportation is another trending issue. "The idea of carbon offsetting or a carbon tax is like a toll on the Verrazano. If you use it, you pay. An individual or a company should try to offset the impact of travel," Fiss said. "There are people out there who pay their way to green, and that's fine, but can you reduce meal sizes, or the weight of the food?"

New York is one of the greenest big cities in the United States. "If you compare a city like NYC, with its mass transportation and density, to a city that's a little more spread out, there are some early wins for New York," Fiss said.
Planners looking to make sustainable choices all along the supply chain will find themselves spoiled for choice among the City's hotels and other meeting venues. The Javits Center recently achieved LEED Silver certification and has installed more than 100 energy-efficient HVAC units, new energy-efficient lighting and new recycling containers throughout the facility as part of an ongoing expansion. The center's 6.75-acre green roof can retain up to 7 million gallons of water each year, which translates to an 81 percent offset of water used in the daily operations of the convention center. A forthcoming project will add the City's only rooftop orchard, an herb-and-vegetable garden and a 3,200-square-foot greenhouse—providing fresh, locally grown produce for the convention center's vast kitchens. (Read more about the Javits Center in our guide.)

NYC & Company also worked with the Climate Group, an international nonprofit dedicated to accelerating climate action and keeping global warming below two degrees Celsius, to create these tips for reducing the environmental footprint of meetings.

With each successive iteration of the Sustainable Brands conference, the in-house planning team has pushed to reduce its ecological footprint. This requires an effort not only between Fiss's team and suppliers, but alignment within the company itself. "Measurement and goal-setting are key. I'm lucky enough to work in a space that's dedicated to making our business more sustainable. For a large conference to truly measure sustainability, you'll need someone who can work across all the silos and coordinate team efforts," he said.
New York City's prominence as a global business and financial capital and vibrant mix of arts and culture means it's a can't-miss destination for meetings and events. NYC & Company, the City's official CVB, works with planners at every stage of the event cycle to create the best possible experience for attendees. Get in touch so that we can partner with you on your next event.