The networking experiences your attendees have outside the meeting room can be just as crucial to your meeting's success as the keynote or an expert panel. We talked to Renee Wilson—director of sales for The Ride, one of the City's most distinctive tour companies—about how groups can make the most of a New York City meeting.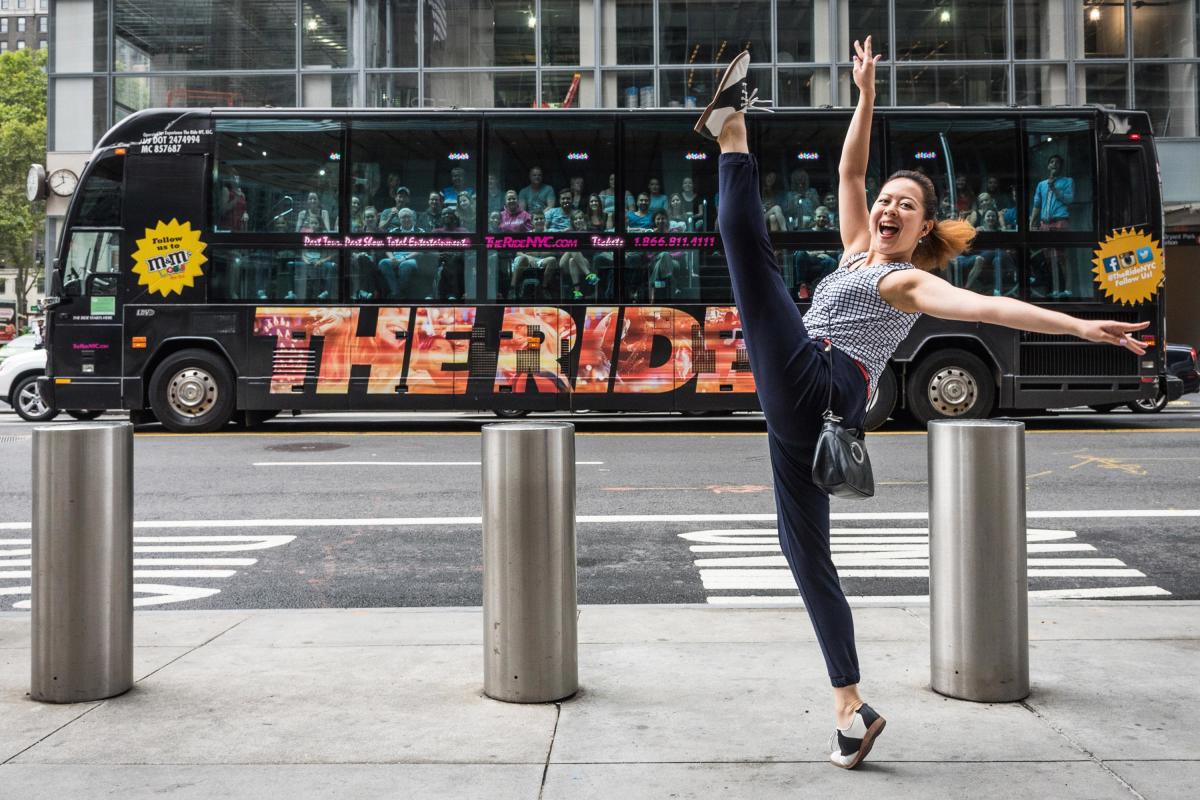 Courtesy, The Ride
What unique experiences can groups have on The Ride?
The Ride is part tour and part show; so when our bus is reserved exclusively, clients can customize everything from the pickup location to the street performers' costumes. Many clients supply props for our cast to wear or lines for them to say in their act. It's a unique way to brand the city route and really stand out from other coaches.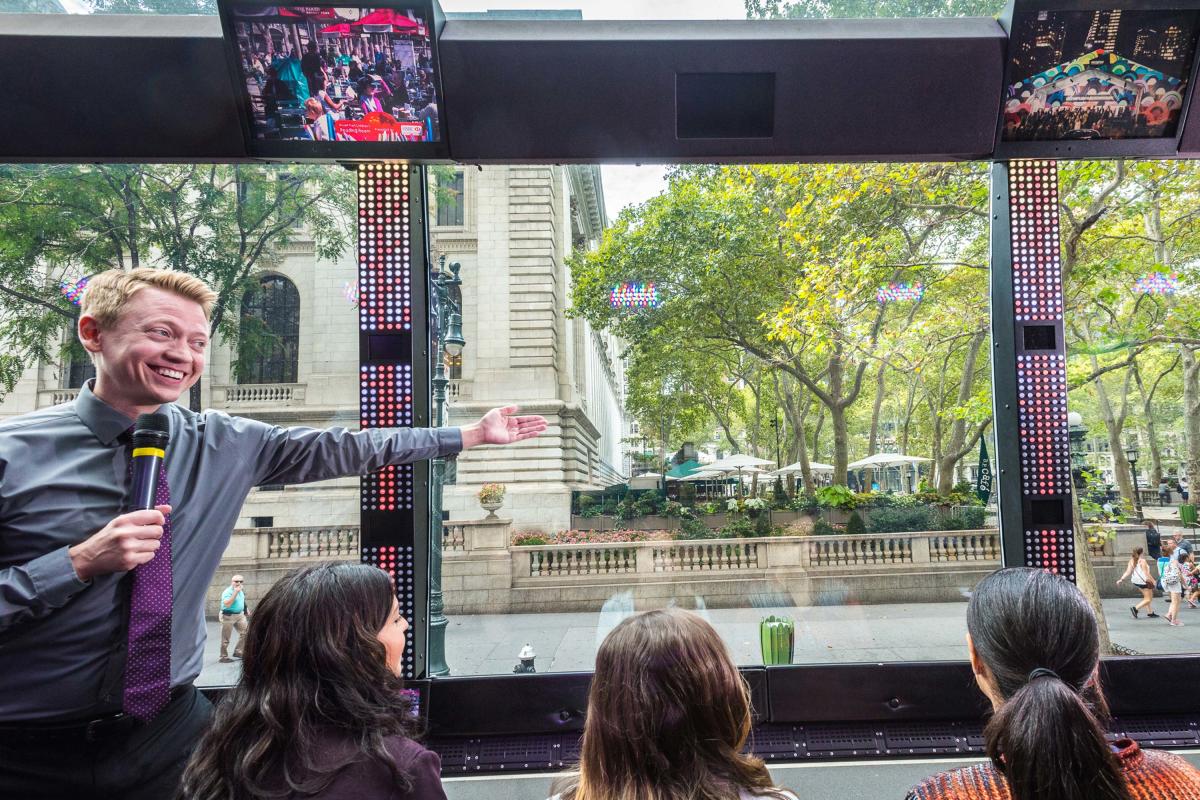 Courtesy, The Ride
How does the experience fuel team building?
In addition to pop-up street performances, The Ride includes two comedic hosts as your guides. The hosts engage the audience with fun activities like the "Ride Wave," karaoke and "Ride Quiz" trivia. We have an onboard DJ who plays game show music to add to the fun, and we even give away prizes.
How does The Ride add to the NYC meeting experience overall?
The Ride is often booked by meeting planners as a transfer from hotel to dining or a New York City sightseeing orientation. Our patented theater-style seats and live entertainment allow guests to discover New York City in a completely new way.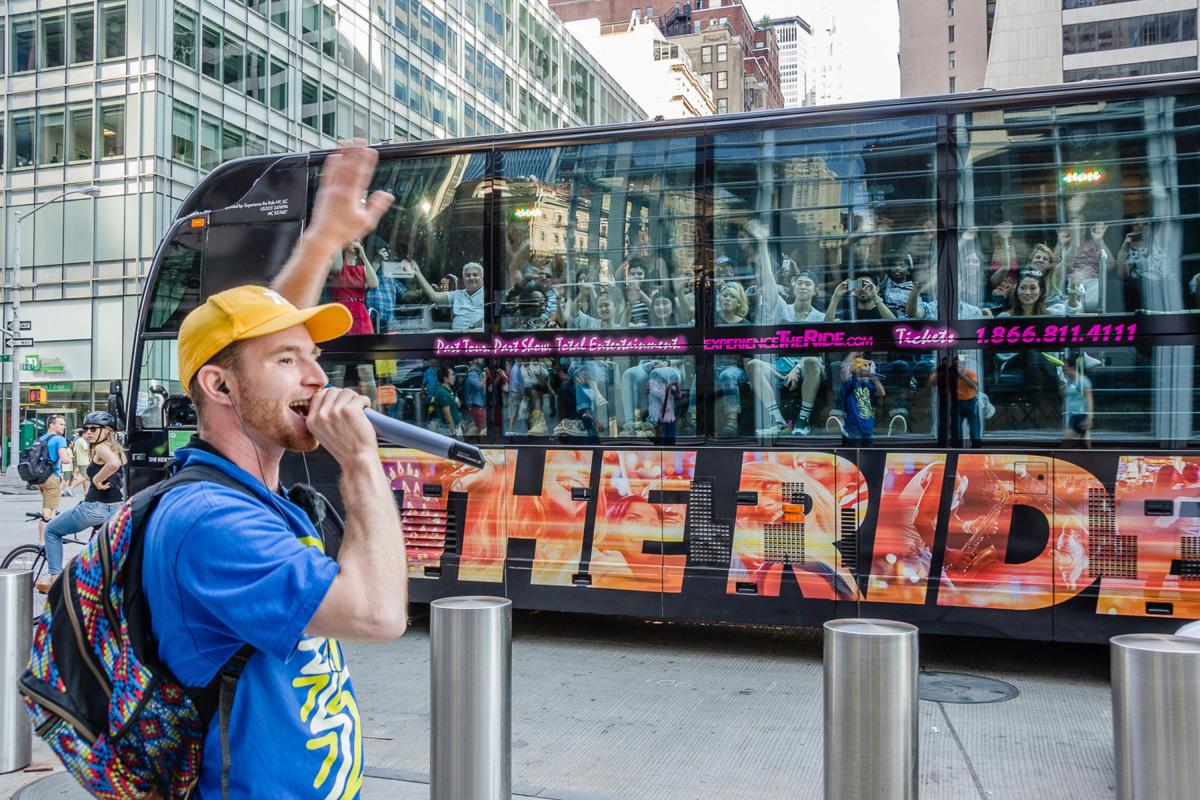 Courtesy, The Ride
How does hosting a meeting in NYC help a planner take their event to the next level?
New York City offers something special for everyone. We have so many neighborhoods booming with hotels, restaurants, attractions and event space that if you ask 10 different visitors what they love most about our city, you're guaranteed to hear 10 different answers.

New York City's prominence as a global business and financial capital and vibrant mix of arts and culture means it's a can't-miss destination for meetings and events. NYC & Company, the City's official CVB, works with planners at every stage of the event cycle to create the best possible experience for attendees. Get in touch so that we can partner with you on your next event.