Attendees love New York City for the wide variety of experiences—like fine dining, luxury shopping and Broadway theater—available outside of the traditional meeting room. And even meetings themselves can take place outside of the traditional meeting room: event strategists are capitalizing on the City's nontraditional meeting spaces for all-day and half-day sessions, as well as team-building programs. These anything-but-ordinary venues for your next New York City meeting include a haven for ping-pong and one of America's most iconic comedy clubs.

Brooklyn Bowl, a 20,000-square-foot bowling alley and music hall, makes for the perfect introduction to the hip Williamsburg scene. With 16 lanes, Brooklyn Bowl can accommodate small and large groups of up to 600 for some friendly competition. Casual fare—think pulled-pork sliders and fried chicken—from NYC institution Blue Ribbon rounds out the experience.

Another neighborhood favorite is Brooklyn Winery, an airy space that can accommodate up to 250 guests. The winery offers a seasonal menu alongside small-batch reds and whites, all made on-site.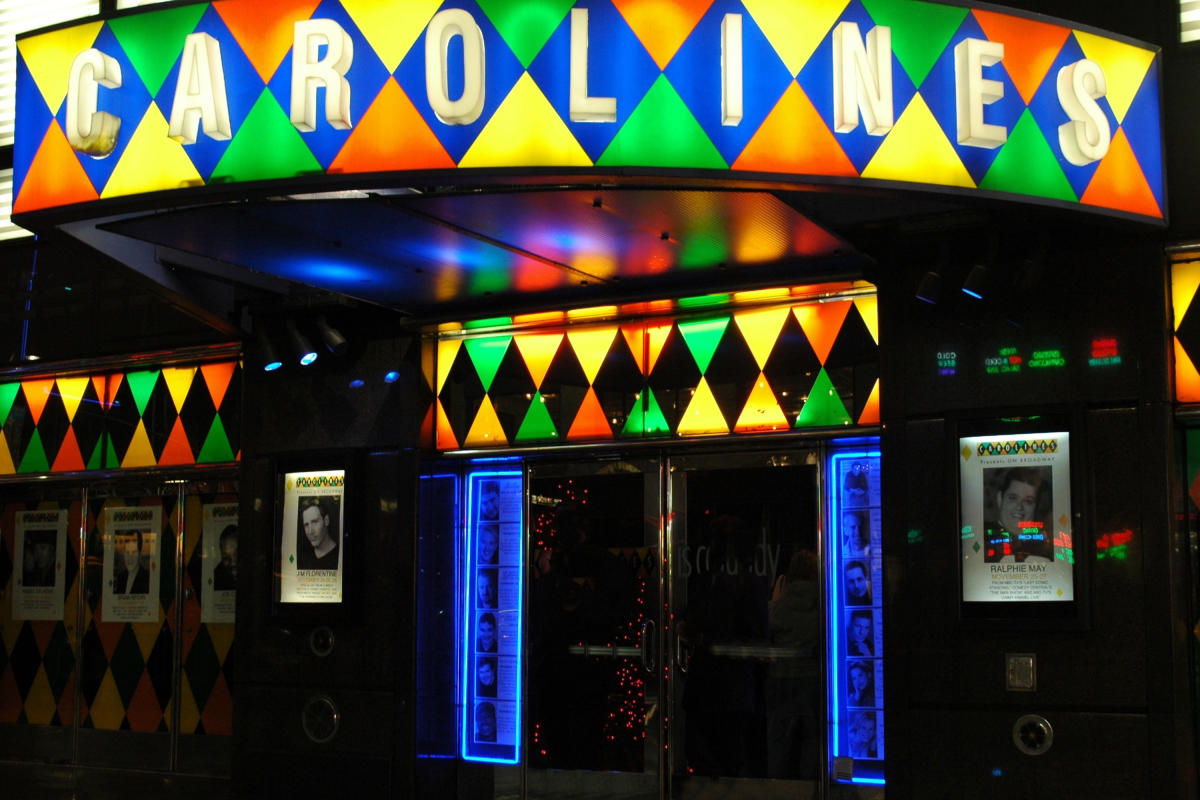 Courtesy, Carolines on Broadway
 
Almost anyone who loves comedy will enjoy a visit to Carolines on Broadway, one of Manhattan's most famous comedy clubs. The venue has two spaces available for events: the Showroom, where the stage is equipped with three flat-screen monitors so that there isn't a bad seat in the house; and the more intimate Supper Lounge, which has a 22-foot bar and can be rigged with A/V equipment provided by the club.
The vast Chelsea Piers Sports & Entertainment Complex along the Hudson River is home to a driving range, two indoor ice rinks, two indoor turf fields, four batting cages and a 24,000-square-foot gymnastics center. Chelsea Piers has a number of spaces available for private events, including the Players Room, where attendees can perfect their golf swings with simulators, and the Sunset Terrace, with waterfront views.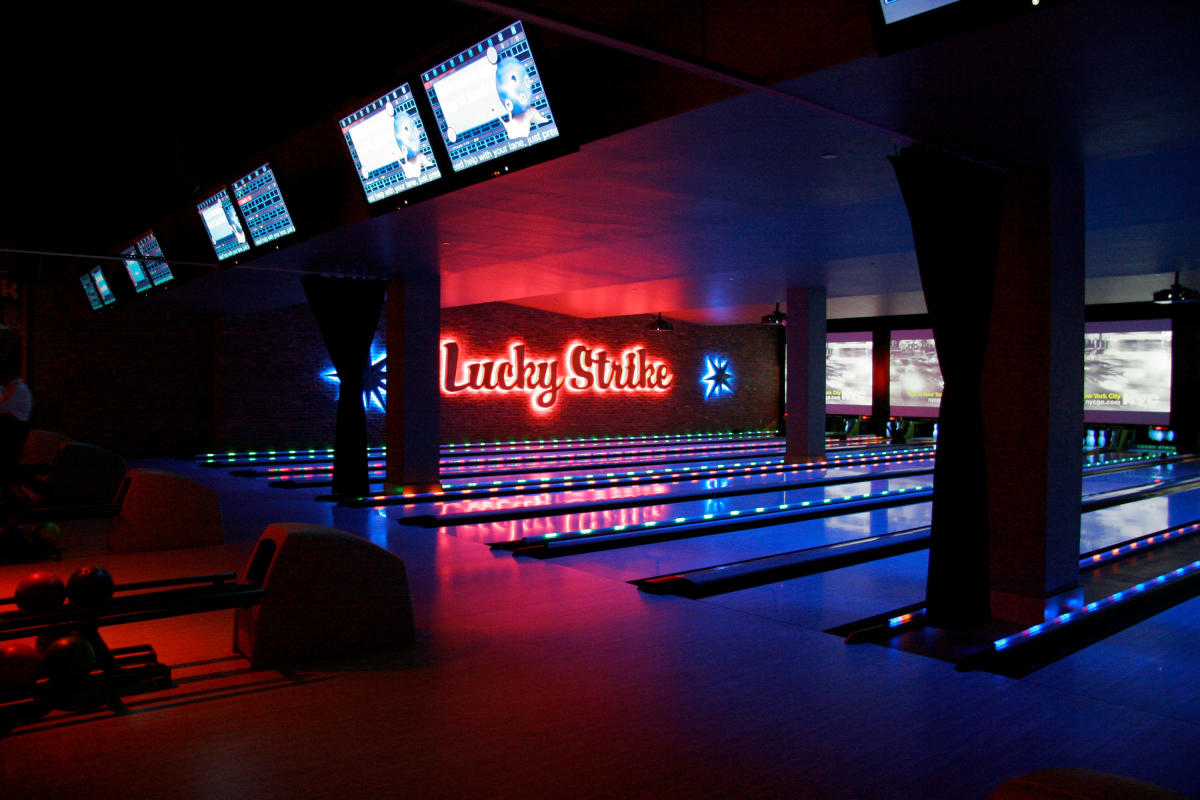 Lucky Strike NYC. Photo: Will Staffa
Another fun option is Hell's Kitchen's Lucky Strike NYC billiards and bowling lounge, complete with plush booths and mood lighting. In addition to 26 lanes of bowling, Lucky Strike has 11 billiard tables. There are several private rooms for groups, and the entire lounge is available for buyouts.

Astoria, Queens, is home to the Museum of the Moving Image, housed in a historic building that was formerly the East Coast headquarters of Paramount Pictures. The museum's collection includes artifacts from classic and contemporary films and television shows, as well an extensive permanent exhibit about Muppets and Sesame Street creator Jim Henson. There are several spaces available for private events, including a 267-seat theater and a 68-seat screening room.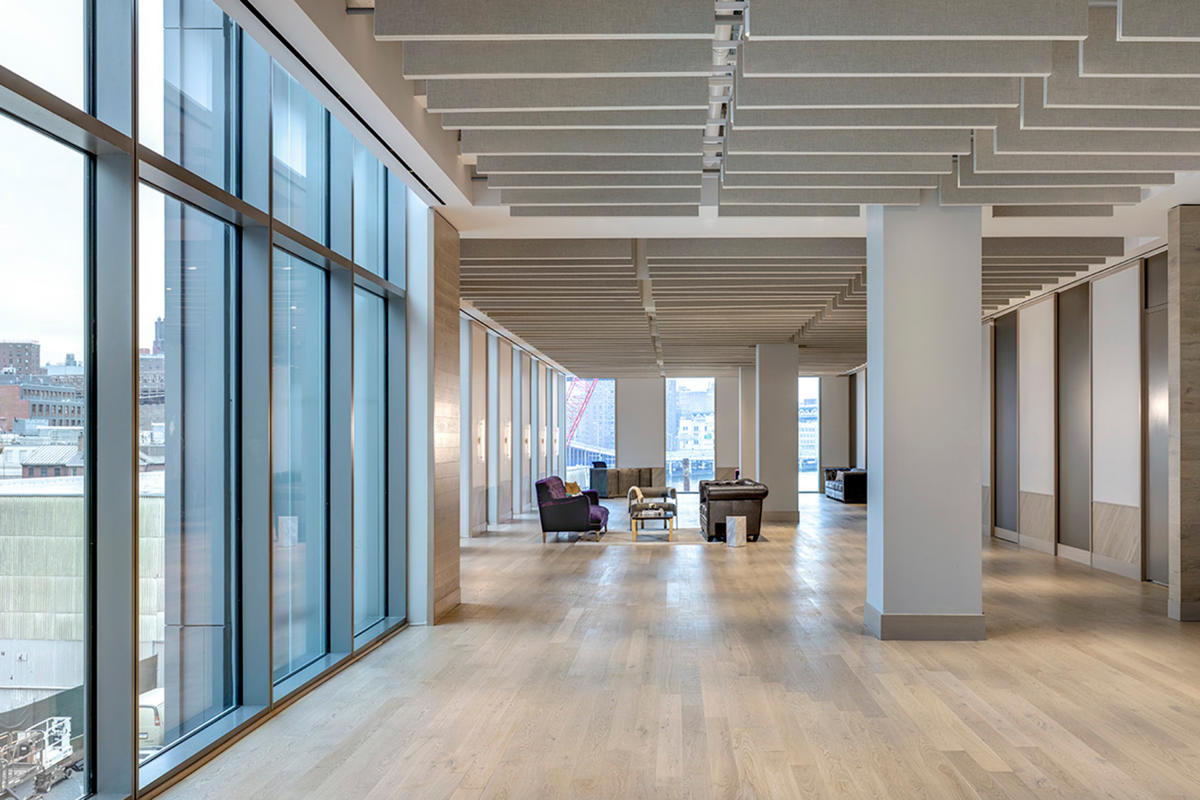 Pier 17. Photo: Jonathan Rouse

Pier 17, a key element of Lower Manhattan's new Seaport District NYC development, has numerous spaces for private events, including a 65,000-square-foot open-air rooftop.
The Riverside Church in the City of New York, an imposing Harlem mainstay modeled after Chartres Cathedral in France, is a one-of-a-kind setting for events. The 20-story tower contains the carillon, which is made up of 74 bells, ranging from a ten-pound bell to a 20-ton Bourdon bell that the church claims is the largest tuned bell in the world. Among its spaces for private events are a 250-seat theater, the vast Assembly Hall, an intimate ninth-floor lounge and more.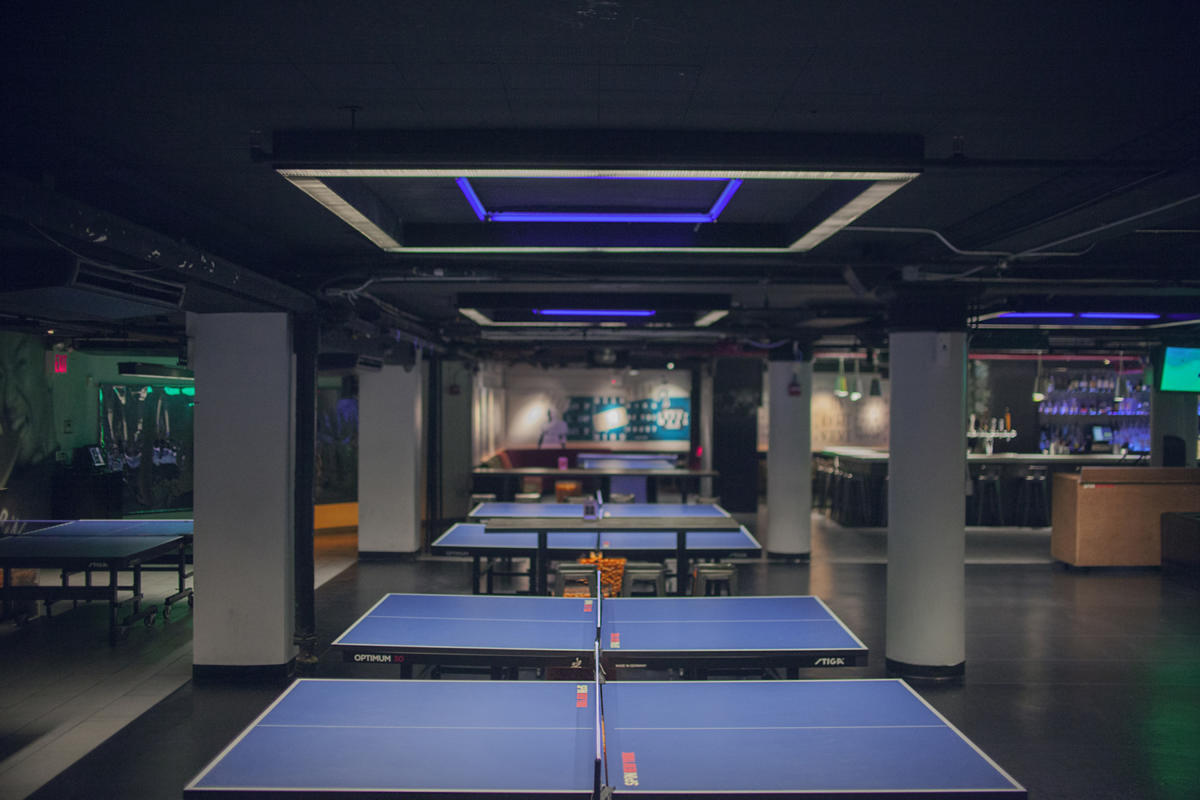 Courtesy, Spin New York

The Flatiron District table tennis club Spin New York is ideal for some low-stakes competition between attendees. Spin New York has 19 ping-pong tables and a full bar. Private groups can rent out the entire 15,000-square-foot facility or opt for the club's private room, which has its own bar.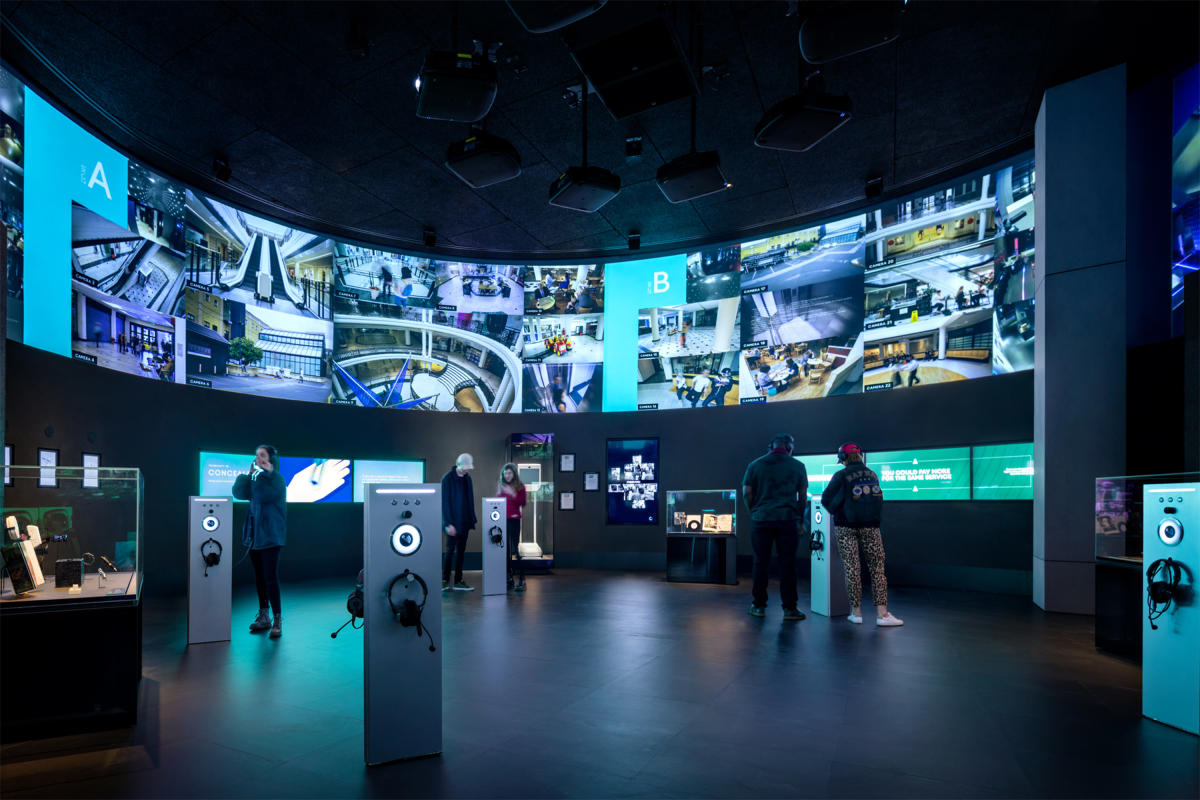 Courtesy, Spyscape

Midtown West's Spyscape, a highly interactive museum dedicated to the history of espionage, is a perfect place for groups to bond by testing their skills at code breaking, computer hacking and more. Spaces for private events include the museum's lobby and bookshop—plus the circular Surveillance Room, which features 25-foot ceilings and is wired for immersive sound and video experiences.
There's also Town Stages, a woman-run cultural arts space and event venue that recently opened in Tribeca. The 10,000-square-foot venue has many options for private events, including the imposing Main Hall and several bars and lounges.
New York City's prominence as a global business and financial capital and vibrant mix of arts and culture means it's a can't-miss destination for meetings and events. NYC & Company, the City's official CVB, works with planners at every stage of the event cycle to create the best possible experience for attendees. Get in touch so that we can partner with you on your next event.