Queens is New York City's largest and most diverse borough, home to gorgeous green spaces, world-class museums and the New York Mets baseball team—not to mention that it's also the birthplace of Scrabble and the final resting place of Harry Houdini. The borough has a variety of spaces for meetings and events that will give your attendees a taste of its distinct character. Here are just a few of the many venues available for private events.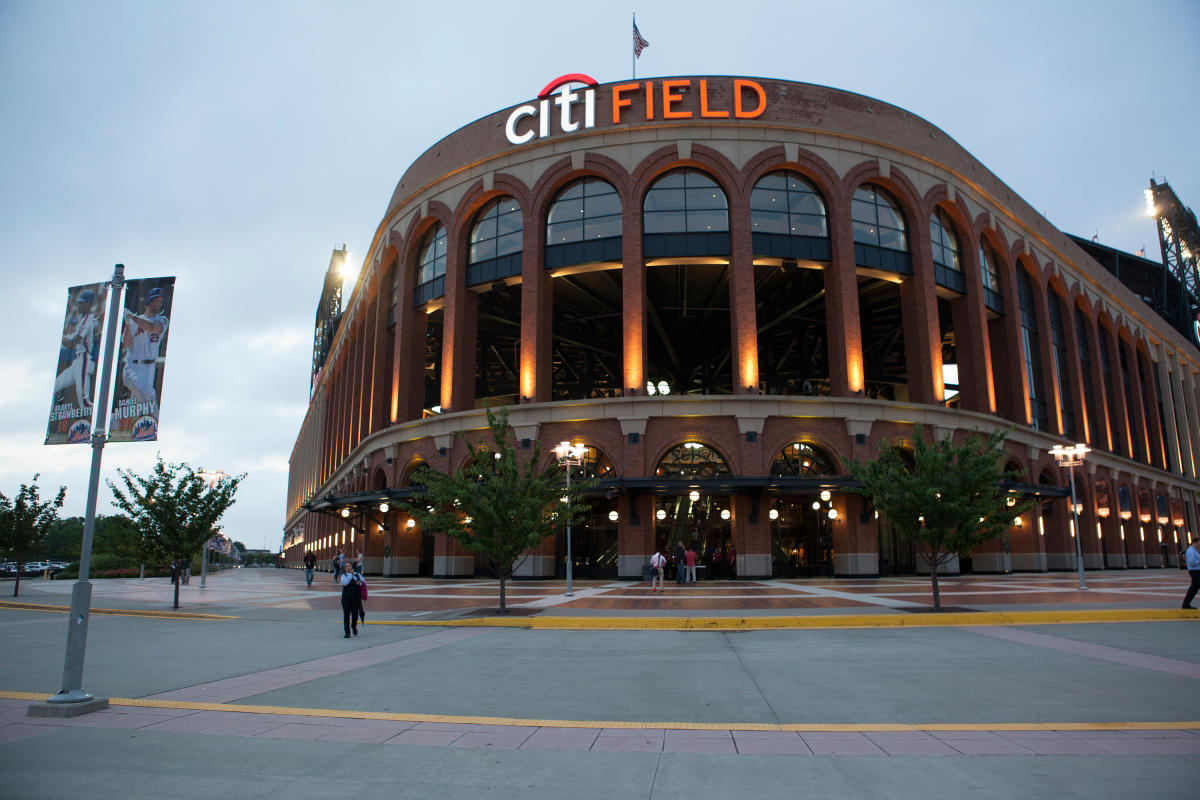 Citi Field. Photo by Jen Davis.

Citi Field
126th St. and Roosevelt Ave., Flushing
Citi Field, the massive sports complex that is home to the beloved New York Mets, enjoys a direct subway connection to Manhattan's Jacob K. Javits Convention Center. The stadium offers more than 200,000 square feet of meeting-and-event space. Corporate groups can rent out the 1,200-square-foot Honda Clubhouse, located right next to the bullpen; the 150-seat Citi Auditorium, which has a stage and a full A/V setup; and the Jackie Robinson Rotunda, which has a 160-foot diameter terrazzo floor and 70-foot brick archways, as well as several other event spaces.
Total event capacity: 6,000 attendees

The Foundry
42-38 9th St., Long Island City
Long Island City is known for its independent galleries and studio spaces, along with arts institutions like MoMA PS1, the Fisher Landau Center for Art and the Noguchi Museum. The Foundry, a 19th-century red-brick building that has been converted into a standalone event space, has a raw industrial design that perfectly complements the artistic aesthetic of the neighborhood. (The space has been featured in a variety of films and television programs, including Girls and 30 Rock.) The entire open-plan facility is available for events of up to 180 attendees. The ivy-lined Greenhouse; the petite Pool Room with its regulation billiards table; the all-white Albra Room, which opens onto the 1,500-square-foot industrial kitchen; and the Foundry's terrace, which provides spectacular views of the Manhattan skyline and Queensboro Bridge—each can be rented as a standalone space.
Total event capacity: 180 attendees

Jamaica Performing Arts Center and Jamaica Center for Arts & Learning
161-04 Jamaica Ave., Jamaica
Known for its rich mélange of cultures, Jamaica has two notable historic venues that are available for meetings. The Jamaica Performing Arts Center—formerly the First Reformed Dutch Church, a Romanesque Revival red-brick structure with asymmetric towers that was built in 1858—is a 400-seat theater with state-of-the-art A/V equipment. Just down the street, the three-story Neo-Italian Renaissance Jamaica Center for Arts & Learning has a 96-seat theater and four studios ranging from 400 to 1,173 square feet that can be rented out for corporate functions. Both the Jamaica Performing Arts Center and the Jamaica Center for Arts & Learning have been recently renovated.
Total event capacity: 400 attendees

MoMA PS1
22-25 Jackson Ave., Long Island City
The Museum of Modern Art's Queens branch is located in a converted public-school building. It's one of the City's premier museums devoted to contemporary art and a major player in Long Island City's flourishing arts scene. The museum has both indoor and outdoor spaces for meetings, including a 45-seat theater and the roomy lobby, which has white-bricked pillars and a restored tin ceiling, and can hold 150 attendees. The outdoor courtyard, home to Warm-Up, a popular Saturday afternoon DJ series during the summer, can accommodate more than 4,000 attendees.
Total event capacity: 4,000+ attendees

New York Hall of Science
47-01 111th St., Corona
The New York Hall of Science, housed in one of the buildings constructed for the 1964 World's Fair, has more than 450 interactive exhibits, making it among the largest science-and-technology museums in the world. The museum has several spaces for private events, including the 7,000-square-foot Great Hall, where attendees can experience some of the museum's interactive exhibits; the 3,800-square-foot, two-story Rotunda and Gallery, which features floor- to-ceiling windows; and the theater, which has stadium seating for 310 and a state-of-the-art projection system.
Total event capacity: 2,000 attendees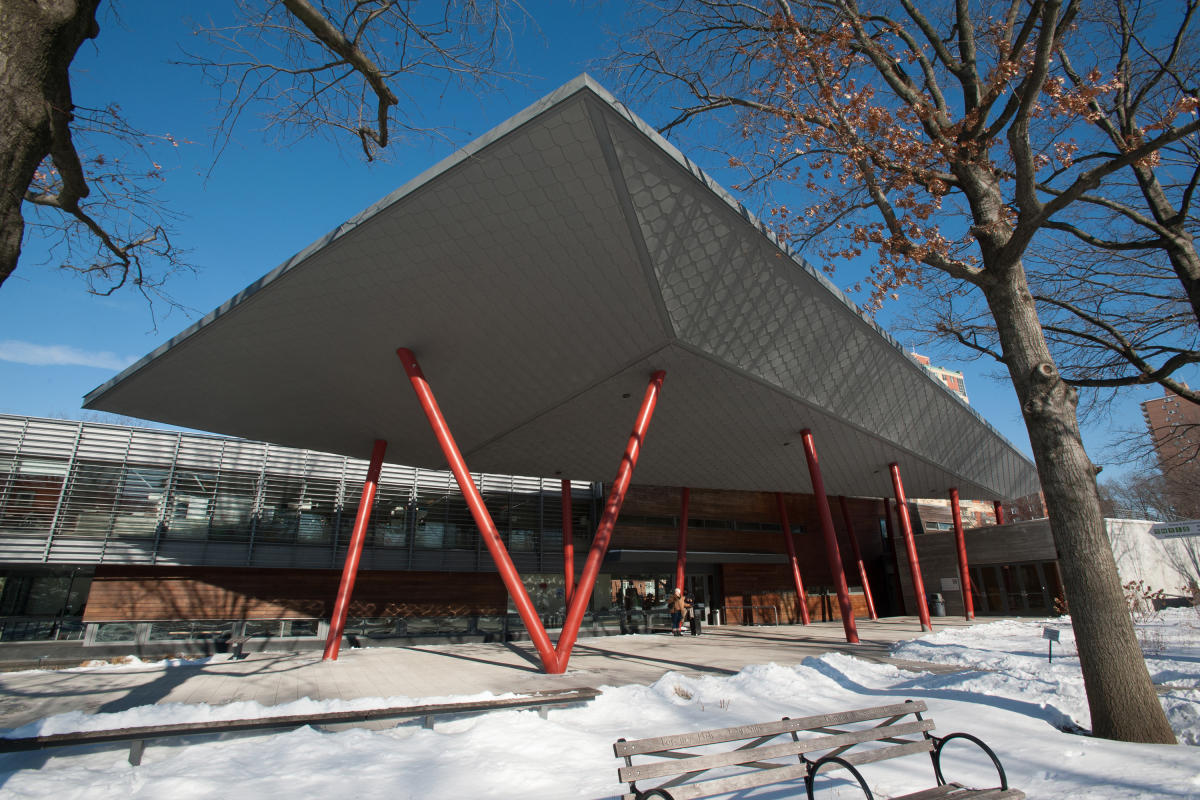 The Queens Botanical Garden. Photo by Julienne Schaer.​

Queens Botanical Garden
43-50 Main St., Flushing
The verdant 39-acre Queens Botanical Garden is located next to Flushing Meadows Corona Park and known for its bee garden, fragrance walk and the five "backyard gardens" planted by several Long Island member nurseries. The Garden has four spaces for meetings: the 100-seat auditorium; two smaller meeting rooms that can hold 50 and 14 attendees, respectively; and the petite, glass-walled Executive Conference Room, which can accommodate six.
Total event capacity: 170 attendees

Queens Museum
New York City Building, Flushing Meadows Corona Park, Flushing
The Queens Museum, another of Flushing Meadows Corona Park's prized cultural institutions, is housed in a historic building that from 1946 to 1950 served as headquarters to the United Nations General Assembly. The museum's extensive collection includes paintings, sculptures and photographs, as well as one-of-a-kind pieces like the Panorama, a nearly 10,000-square-foot architectural model of the City that shows every building constructed before 1992. The Queens Museum's event spaces include the 85-seat theater, several galleries and the two-story, domed atrium, which has a distinctive glass staircase.
Total event capacity: 1,000 attendees

Queens Zoo
53-51 111th St., Flushing
The 18-acre Queens Zoo, another of Flushing Meadows Corona Park's cultural gems, opened in 1968 as the world's first cageless zoo. The zoo's more than 75 species of animals—which include Andean bears and tiny pudú deer—are all native to the Americas. The Queens Zoo can accommodate groups of 50 to 150 attendees for meetings and events, with event proceeds going to the Wildlife Conservation Society.
Total event capacity: 150 attendees
New York City's prominence as a global business and financial capital and vibrant mix of arts and culture means it's a can't-miss destination for meetings and events. NYC & Company, the City's official CVB, works with planners at every stage of the event cycle to create the best possible experience for attendees. Get in touch so that we can partner with you on your next event.