The Javits Center is gearing up for a huge expansion next year, just as Hudson Yards, Manhattan's newest neighborhood, is coming into its own. Your attendees will find that there's more than ever to do in the area around the convention center.

Hudson Yards is home to the City's first Neiman Marcus—as well as some 100 other shops—and there are incredible dining options throughout the neighborhood. Here's a look at all the things your attendees can do outside the meeting room. (To find out where groups can meet in the area, see our guide to Hudson Yards meeting spaces.)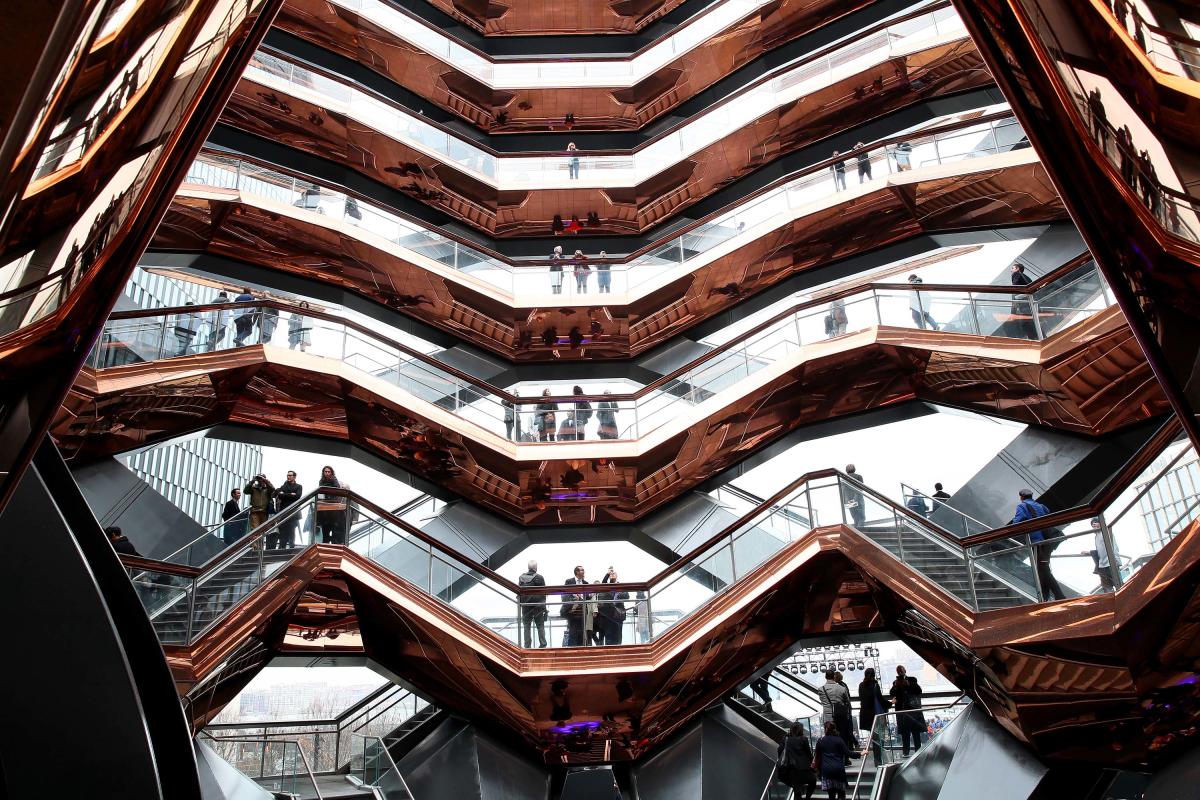 Vessel. Photo: Getty Images
Attractions
Vessel, a climbable public art installation with 154 interconnecting flights of stairs, resembles a coppery beehive and is probably the most widely recognized symbol of Hudson Yards. Visitors need free timed tickets to enter the structure, and can sign up online up to two weeks in advance or reserve them on-site in Hudson Yards' Public Square and Gardens.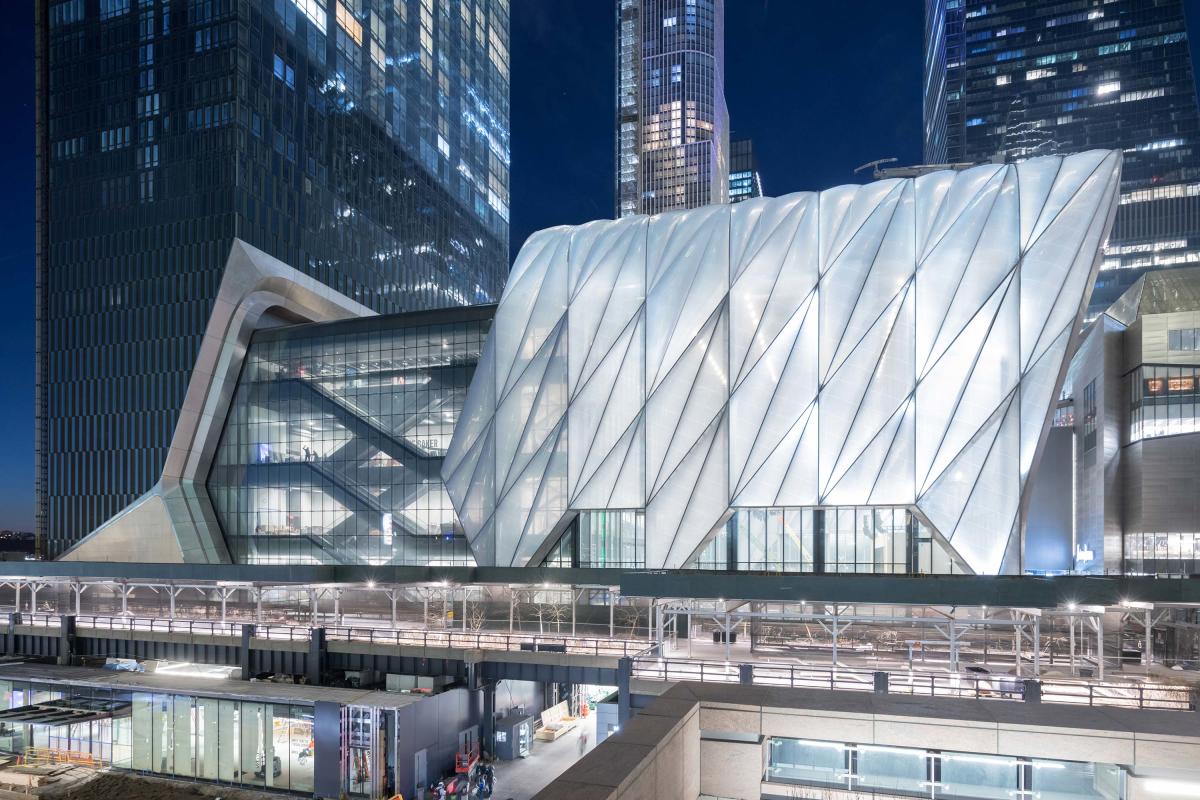 The Shed. Photo: Iwan Baan

There's also The Shed, an ultramodern eight-story 200,000-square-foot performing arts center whose telescoping outer shell can contract and expand to accommodate a variety of configurations. Upcoming programming includes a play by the acclaimed poet Claudia Rankine and a large-scale exhibition of work from Argentine artist Tomás Saraceno.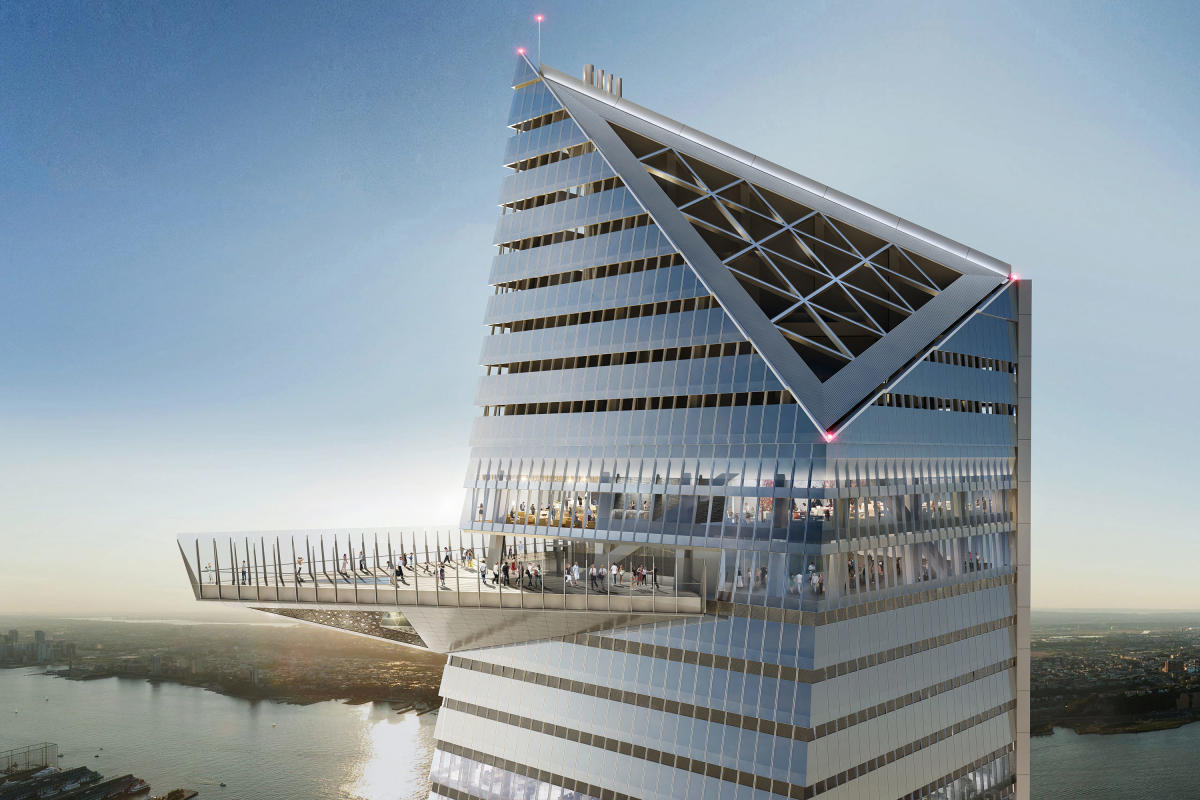 Courtesy, Related Oxford

In March, Hudson Yards will welcome Edge, an observation deck 1,100 feet above street level. The futuristic indoor-outdoor design features panes of tilted glass that let visitors enjoy unobstructed views of the Hudson River and the skyline, and there's even a section of glass flooring.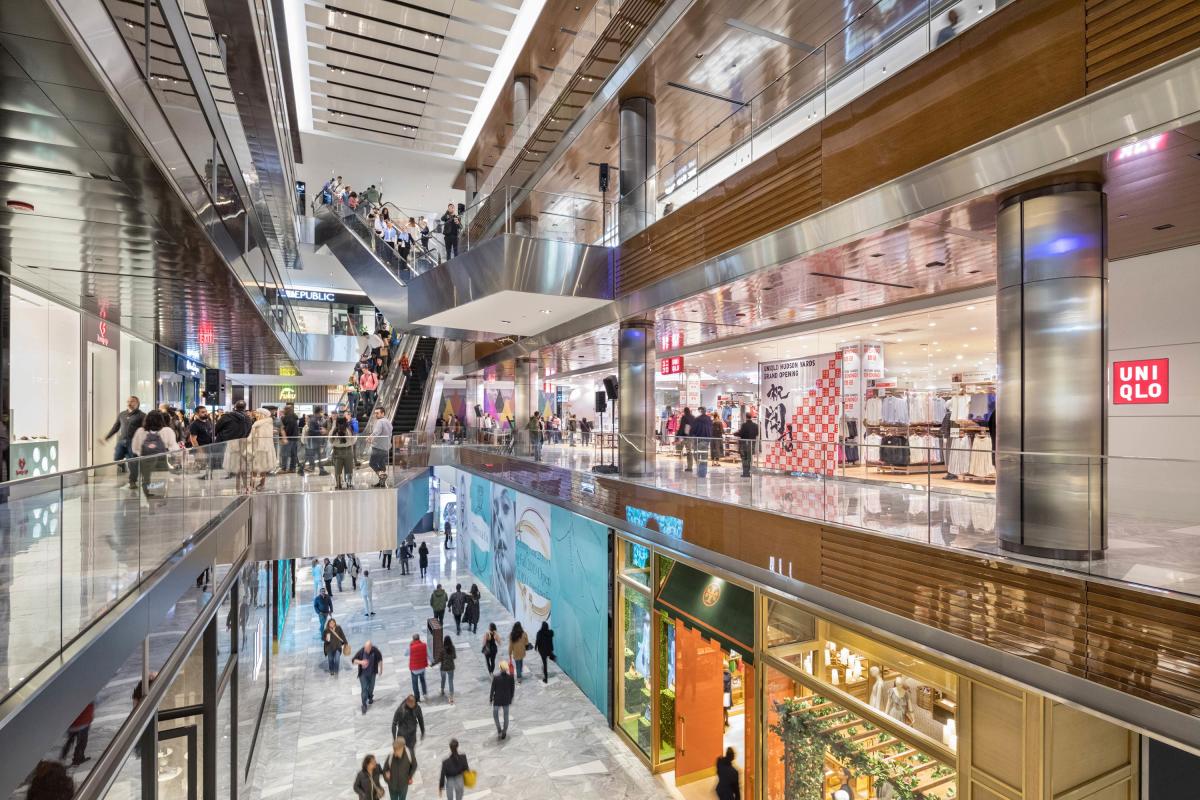 Shops at Hudson Yards. Photo: Francis Dzikowski for Related Oxford

Shopping and Dining
Hudson Yards has around 100 stores where your attendees can indulge in some retail therapy. They will find luxury retailers like Chanel, Dior, Louis Vuitton and Patek Philippe alongside staples like the Body Shop, H&M, Sephora and Zara. New York City's only Neiman Marcus department store occupies three entire floors at 20 Hudson Yards.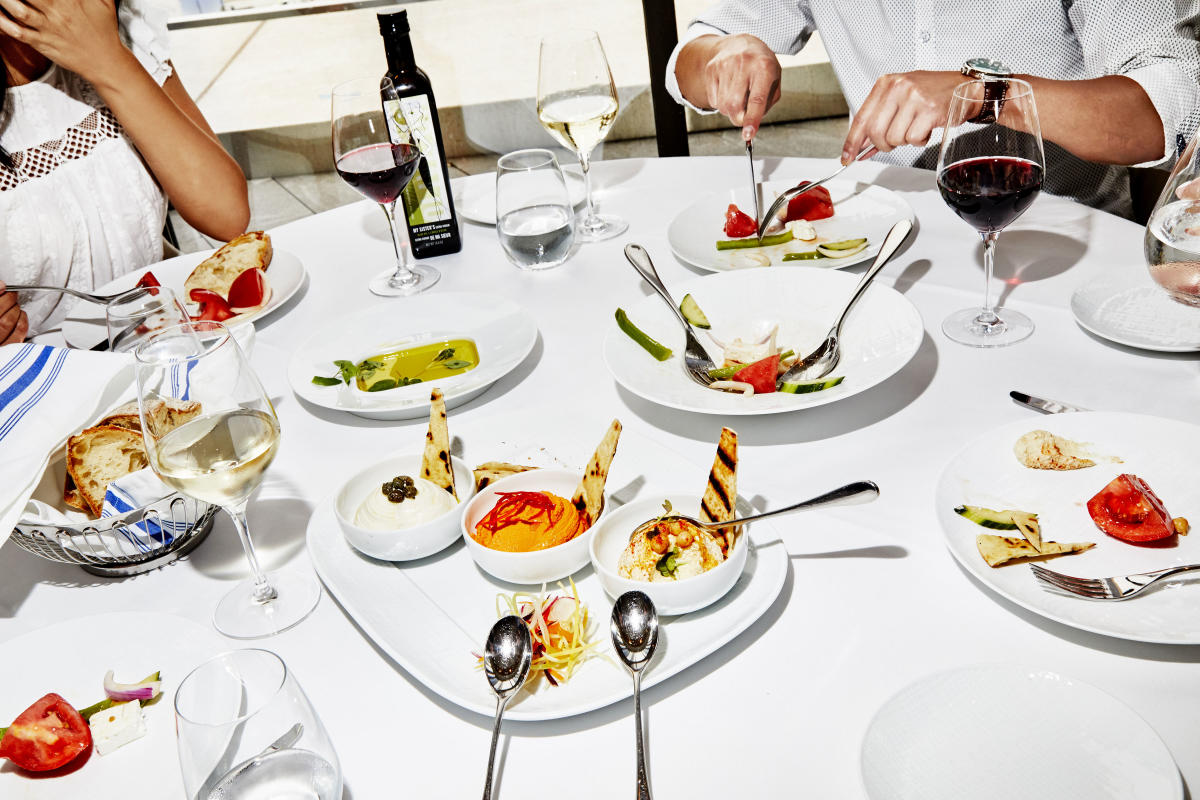 Estiatorio Milos. Photo: Amy Lombard

The neighborhood's restaurant scene is eclectic, and has attracted notable international chefs. Estiatorio Milos, known for its Mediterranean-style seafood dishes, has opened a second location at Hudson Yards. The restaurant can also host meals for up to 500 guests. Churrascaria Plataforma Brazilian Steakhouse, meanwhile, is a rodízio-style restaurant that serves cuts of meat to diners tableside. The restaurant has two private dining rooms and offers packages for groups of 12 or more.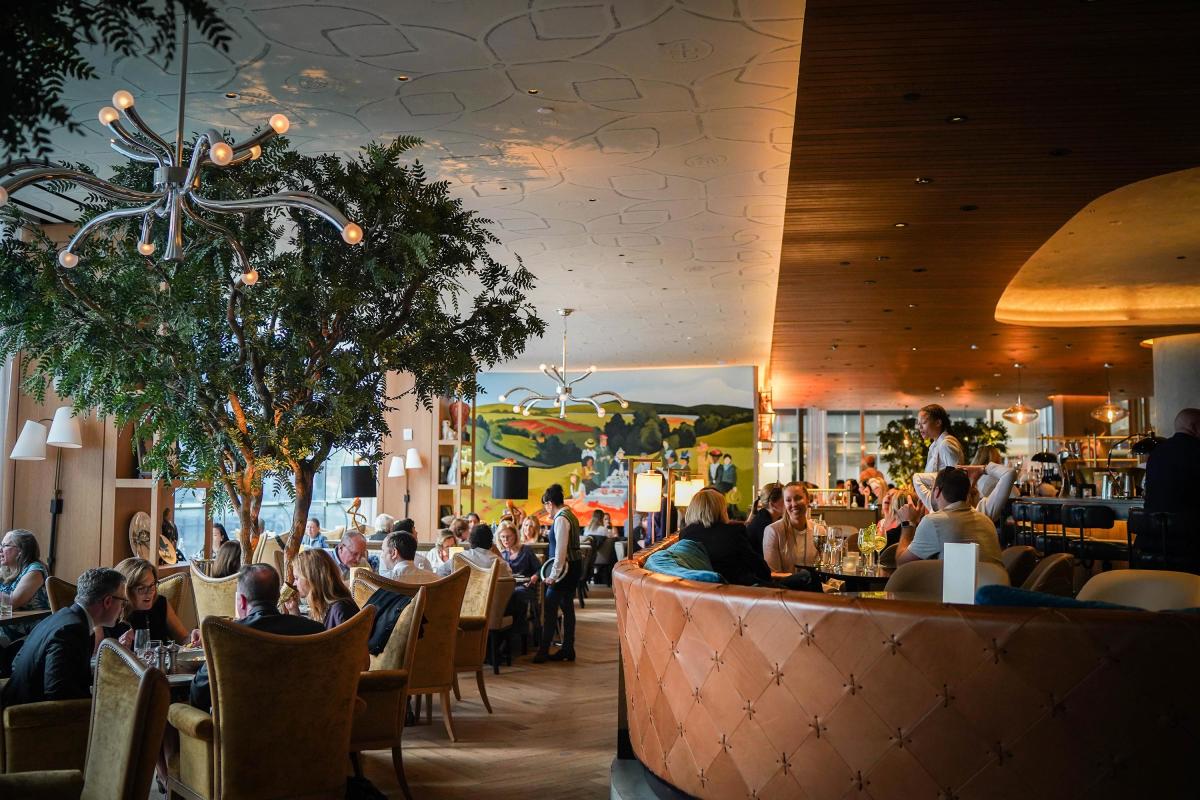 Courtesy, Queensyard Kitchen

Hudson Yards Grill, a new venture from noted chef Michael Lomonaco, dishes out intricate reinterpretations of comfort food. The restaurant can host groups of up to 40. Wild Ink, an Asian fusion restaurant helmed by Peter Jin, who crafted the menu around his travels across the continent, has a stunning wraparound marble bar and can host private parties of up to 200. British import Queensyard Kitchen offers fresh takes on classic English recipes with excellent views. The restaurant is equipped to accommodate private and semiprivate events for up to 160 attendees.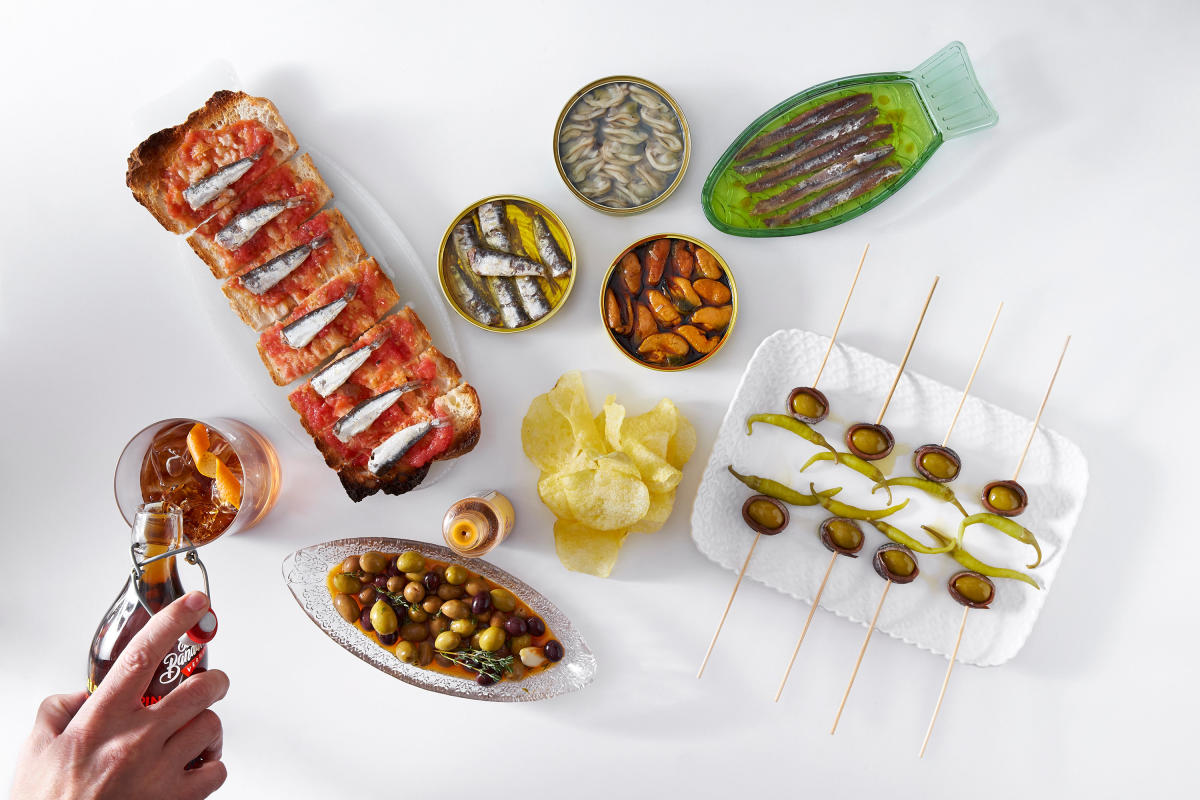 Courtesy, Mercado Little Spain

Mercado Little Spain, an indoor food hall from El Bulli alum Ferran Adrià and his brother Albert and venerable Spanish-American chef José Andrés, is perfect for a quick bite. Vendors serve up churros, ice cream, inventive small bites, paella and more, and there are also stalls selling prepared foods, meat and produce.
High Line. Photo: Brittany Petronella

Nearby Neighborhoods
Attendees who are looking to relax can book body, face and skin treatments inspired by traditional Chinese medicine at the Langham Hotel's Chuan Spa, several blocks east of the Javits Center.

The northern entrance to the High Line, a green space built along an abandoned rail line, is located at 34th Street and 12th Avenue. Your attendees can walk south from Hudson Yards through Chelsea all the way to Gansevoort Street in the West Village, where the elevated park terminates right next to the Whitney Museum of American Art, one of the City's most-loved museums. There's even a free app that will help your attendees navigate the High Line.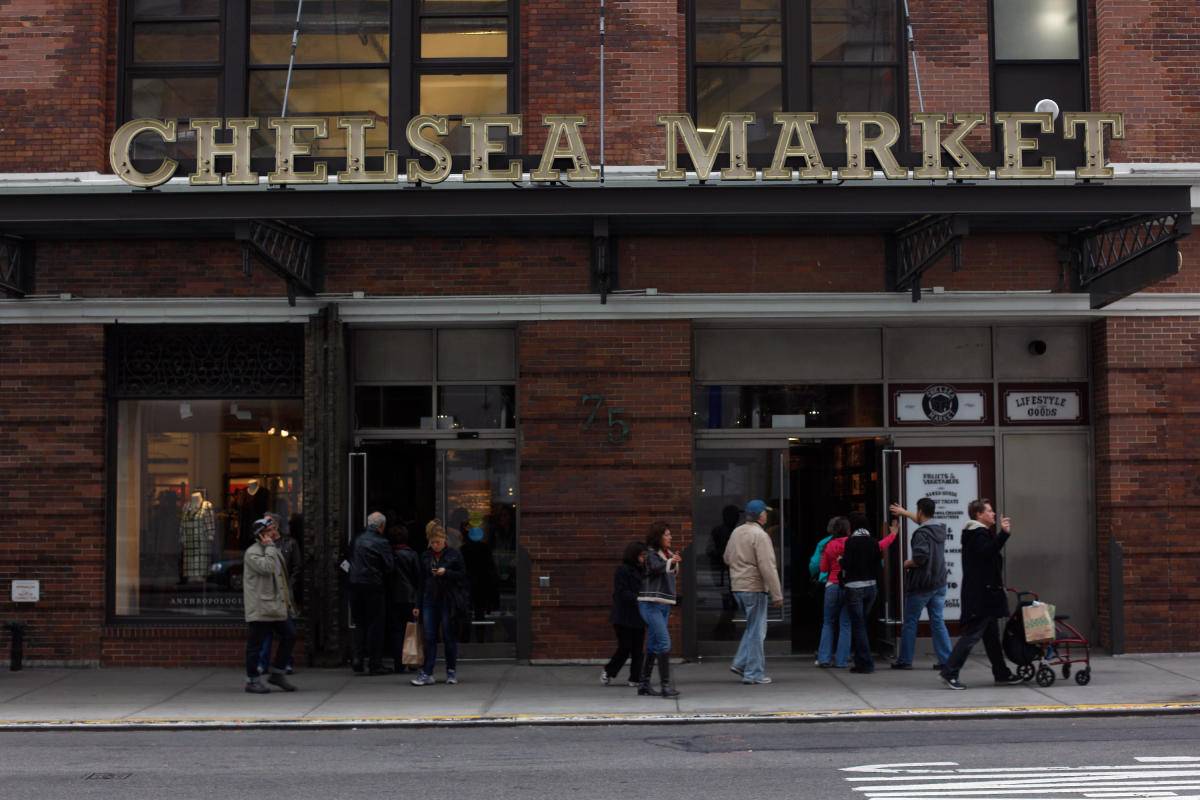 Chelsea Market. Photo: Joe Buglewicz

Chelsea, a vibrant neighborhood known for its art galleries and the foodie hot spot Chelsea Market, is an easy walk south from the convention center. Chelsea Piers Sports & Entertainment Complex along the Hudson River is another ideal place for attendees to unwind. There's a driving range, a 24,000-square-foot gymnastics center and several batting cages, not to mention two indoor ice rinks. (Chelsea Piers has a number of spaces available for private events.)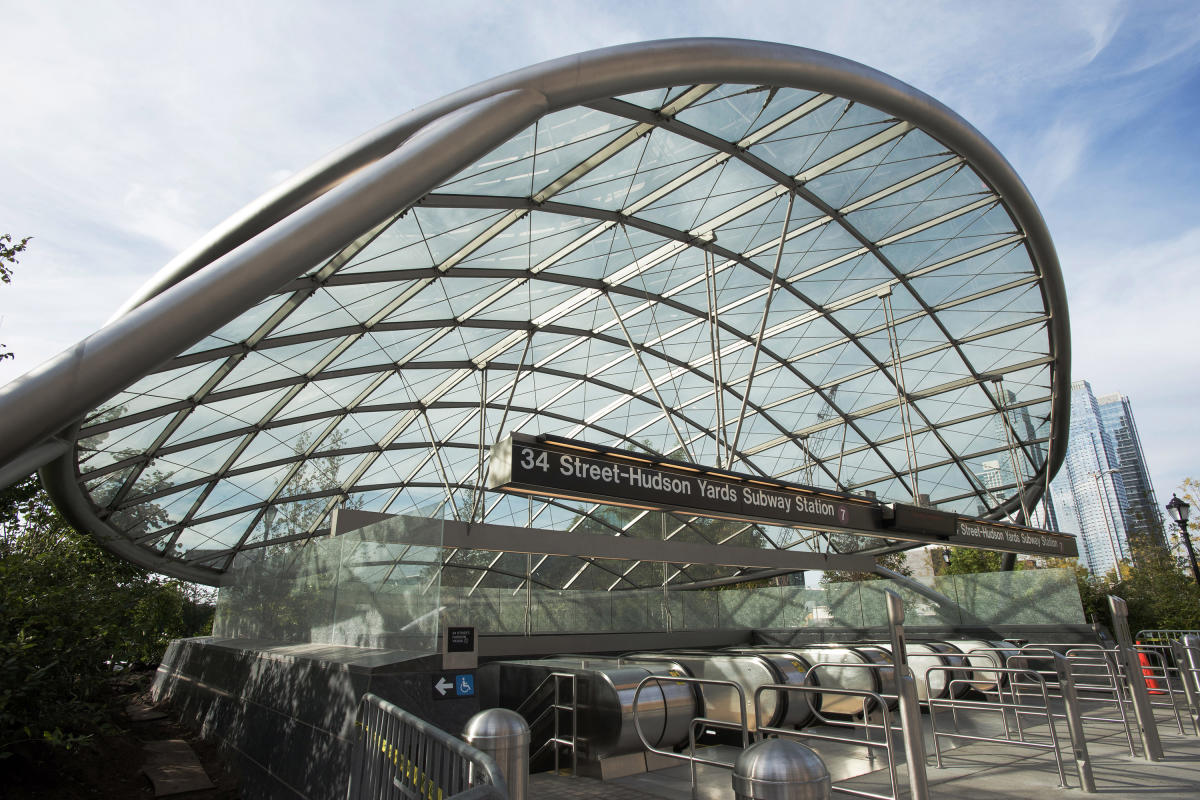 Photo: Julienne Schaer

The Javits Center also enjoys a direct connection to the 7 subway line, which runs through Times Square and Queens neighborhoods like Jackson Heights—known for its bustling international food scene—and Long Island City, home to a thriving visual arts scene. Your attendees can even take the 7 train right from a Javits Center meeting to catch a Mets home game at Citi Field.
New York City's prominence as a global business and financial capital and vibrant mix of arts and culture means it's a can't-miss destination for meetings and events. NYC & Company, the City's official CVB, works with planners at every stage of the event cycle to create the best possible experience for attendees. Get in touch so that we can partner with you on your next event.