All In NYC: Stay Well Pledge - Tool Kit
New York City's dynamism is defined by its people—those who live here, those who work here and all who visit from afar. Ensuring everyone's well-being is paramount right now, and it's a community effort. We at NYC & Company are asking tourism and hospitality businesses and their guests to take this Pledge, backed by public health protocols, to help the five boroughs reopen responsibly. View the full Pledge here and read on for the resources you'll need to get involved.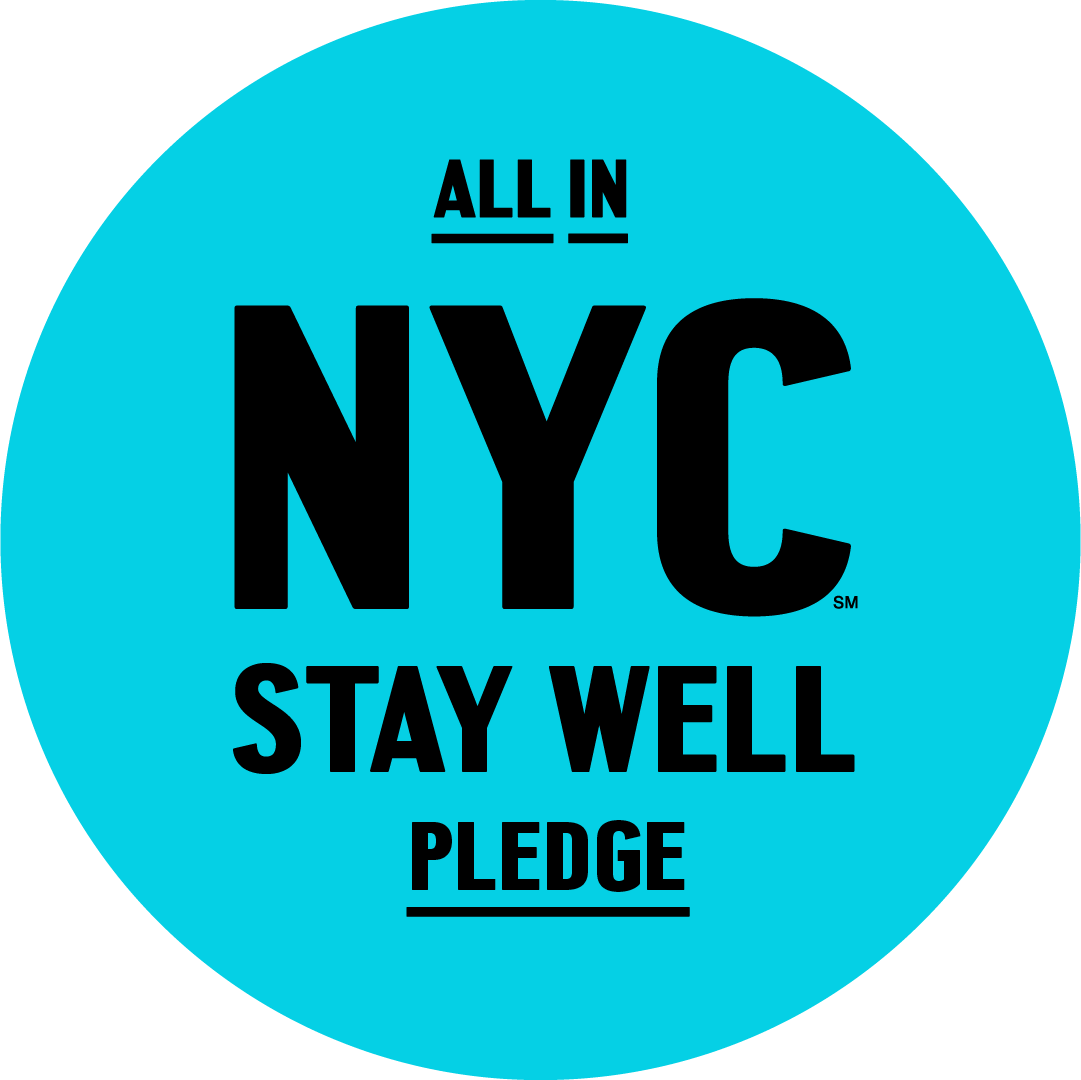 Take the Pledge Today
Doing your part to protect the community is as easy as it is important. Here's how to get involved.
Download Tool Kit
Our downloadable tool kit includes three simple steps for taking the Pledge and sharing it with your audiences. Simply agree to our terms and conditions and download it now.
See Who's Taken the Pledge
Businesses citywide have already taken the All in NYC: Stay Well Pledge. Click here for a list of participants so far.
Update Your Member Profile
Are you an NYC & Company member? Update your profile to reflect your latest health and safety amenities.