Meet Our Tourism Development Team
Our Tourism Development team works with the travel trade, including tour operators, travel agents and other industry partners, to assist with the education, development and promotion of NYC travel product.
Our Tourism Market Development team currently focuses on Asia (Japan, Korea, China, and India), South America, Mexico and Brazil. These markets continue to show tremendous growth. In addition, the group is targeting emerging markets in Africa, Southeast Asia (mainly Singapore, Philippines, Thailand, Indonesia, Malaysia and Vietnam) and the Middle East (mainly GCC countries).
Our Established Markets team focuses on the USA, Australia and New Zealand, Canada and Europe (Austria, France, Germany, Ireland, Italy, Netherlands, Spain, Switzerland and the UK). The group will continue to expand its product offerings across the City's five boroughs.
Our global outreach and education are further amplified by our 17 international offices, representing 28 markets.
Tourism Market Development (Africa, Asia, Middle East, Latin America)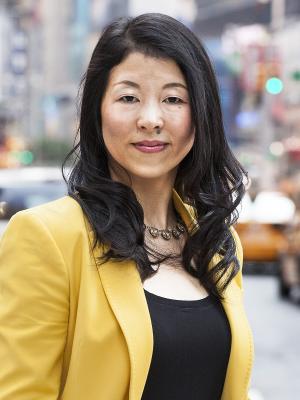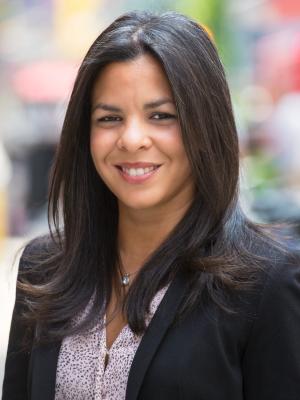 Tourism Development, Established Markets (Australia/New Zealand, Canada, Europe, USA)
International Representation
Travel professionals around the world can contact our global network of representatives.
Brazil
NYC & Company, Interamerican Network
Av. Ipiranga, n° 318 – Bloco A – 5° andar
CEP 01046-010 – São Paulo – SP
Brazil
+55 11 3214 7500 tel
+55 11 3258 3575 fax
Trade Contact:
Joyce Cordeiro
Brazil-trade@nycgo.com
Canada
NYC & Company, c/o Reach Global
370 King St. West
Box 39, Suite 452
Toronto, Ontario M5V 1J9
Canada
+1 416 341 9923 tel
+1 647 341 2476 fax
Trade Contact:
Stephanie Freed-Burns
Canada-trade@nycgo.com
China
NYC & Company, c/o AVIAREPS Marketing Garden
Suite B, 19/F, JingAn New Century Plaza
881 Nanjing Road West (188 Wujiang Road)
Shanghai 200041
People's Republic of China
+86 21 6358 8708 tel
+86 21 6359 1571 fax
Trade Contact:
Jonathan Jiang
China-trade@nycgo.com
France
NYC & Company c/o Article Onze Tourisme
11 rue de Phalsbourg
75017 Paris
France
+33 1 82 00 94 19 tel
+33 1 55 60 94 48 fax
Trade Contact:
Celine Maheo
France-trade@nycgo.com
Germany, Switzerland, Austria
NYC & Company, c/o AVIAREPS Tourism GmBH
Josephspitalstr. 15
80331 Munich
Germany
+49 89 55 25 33 806 tel
+49 89 55 25 33 489 fax
Trade Contact:
Jürgen Salzer
Germany-trade@nycgo.com
India
NYC & Company, c/o Indiva Marketing Pvt. Ltd.
World Trade Centre, Centre 1, 1st Floor
Cuffe Parade, Mumbai-400 005
India
+91 22 6638 7264 tel
+91 22 6638 7263 fax
Trade Contact:
Chantele Pereira
India-trade@nycgo.com
Ireland
NYC & Company c/o Hills Balfour
104 Collage Square
Terenure
Dublin 6 W
Ireland
+353 879 802 753tel
Trade Contact:
Tryphavana Cross
Ireland-trade@nycgo.com
Italy
NYC & Company, c/o AIGO Srl
Piazza Caiazzo 3,
20124 Milano
Italy
+39 0287 168 246tel
+39 02669 2648 fax
Trade Contact:
Alice Pinna
Italy-trade@nycgo.com
Japan
NYC & Company, c/o AVIAREPS Marketing Garden Ltd.
International Place, Sanei-cho 26-3
Shinjuku-ku
Tokyo 160-0008
Japan
+81 3 3225 0008 tel
+81 3 5367 2656 fax
Trade Contact:
Megumi Tanaka
Japan-trade@nycgo.com
Korea
NYC & Company, c/o AVIAREPS Marketing Garden Ltd.
Donghwa Bldg. 10F
106 Seosomun-ro, Joong-gu
Seoul, 100-736
Korea
+82 2 777 6939 tel
+82 2 777 8179 fax
Trade Contact:
Jane Lee
Korea-trade@nycgo.com
Mexico
NYC & Company, c/o Brands Travel
Londres 22, Col. Juarez
CDMX, 06600
Mexico
+52 55 55 66 90 23 tel
+52 55 55 92 50 22 fax
Trade Contact:
Karla Arana
Mexico-trade@nycgo.com
Netherlands
NYC & Company, c/o USP Marketing PR
Brouwersgracht 266
1013 HG Amsterdam
The Netherlands
+31 20 423 28 82tel
+31 20 423 28 64fax
Trade Contact:
Kornelis van der Krieke 
Netherlands-trade@nycgo.com
Southeast Asia
NYC & Company, c/o XZODUS
101 Thomson Road
#06-01 United Square
Singapore
+65 6829 5415 tel
+65 6829 5301 fax
Trade Contact:
Janie Long
Southeastasia-trade@nycgo.com
Spain
NYC & Company, c/o AVIATOURISM España S.L.
Bravo Murillo, 101, 6th Floor, Office 3
28020 Madrid
Spain
+34 91 458 5573 tel
+34 91 344 1726 fax
Trade Contact:
Angels Garcia
Spain-trade@nycgo.com
Spanish-speaking South America
Argentina, Colombia, Chile, Peru & Uruguay
NYC & Company c/o Interamerican Network
Florida 890 - Piso 2 - Of. G
C1005AAR– Buenos Aires
Argentina
+54 11 4313 4400 tel
+54 11 4313 4466 fax
Trade Contact:
Martín Fernández
Argentina-trade@nycgo.com 
United Kingdom
NYC & Company, c/o Hills Balfour
58 Southwark Bridge Road
London SE1 0AS
United Kingdom
+44 20 7593 1734 tel
+44 20 7407 3810 fax
Trade Contact:
Matt Littlechild
Unitedkingdom-trade@nycgo.com