Visitors have more options than ever in Lower Manhattan, where the reimagined Seaport District NYC has welcomed a number of new restaurants, shops and attractions. Here's everything your clients will want to see in this dynamic neighborhood.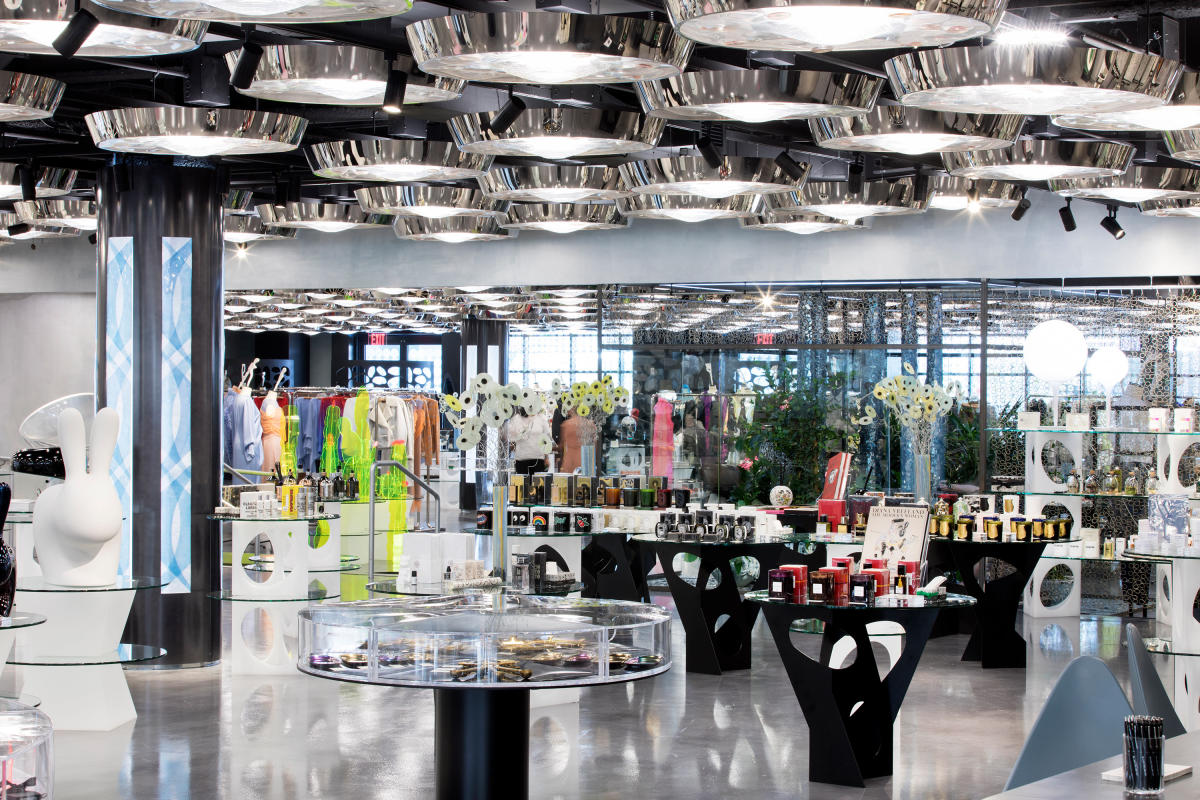 10 Corso Como. Photo: Clemens Hois
A New Wave
Seaport District NYC is located near Manhattan's southeastern tip. Trendy retailers, new boutique hotels and culinary concepts from celebrity chefs have infused a new energy into the area, which is perennially popular with visitors thanks to its maritime history and harbor cruises, not to mention unbeatable views of the harbor and the Brooklyn Bridge.
The Seaport District is home to the sole US outpost of Milan's iconic 10 Corso Como. The 13,000-square-foot (1,208-square-meter) store was designed by artist Kris Ruhs.
The Fulton. Photo: Robert Brevdad

Clients celebrating a special occasion will want to check out The Fulton, a new venture on the waterfront from noted chef Jean-Georges Vongerichten. The restaurant features a delectable seafood menu and unspoiled views of the bridge.
Courtesy, Howard Hughes Group
That's Entertainment
The Pier 17 complex, a key element of the Howard Hughes Corporation's ambitious seven-building revitalization project for the neighborhood, debuted in 2018. The four-story building is topped by a 1.5-acre (6,070-square-meter) open-air rooftop performance space, where concertgoers can take in panoramic views of New York City's waterfront and skyline. Pier 17's upcoming concert schedule includes performances by Janelle Monáe, Ringo Starr, They Might Be Giants and other marquee acts.
Bar Wayō. Photo: Molly Matalon
Prime-Time Dining
At Fulton Stall Market, an indoor farmers' market, your clients can shop for locally sourced produce and artisanal food products. On Sundays there's an even bigger outdoor market with special offerings from local restaurants.

There's also Bar Wayō, a trendy spot from the Momofuku empire that opened this summer. Your clients can enjoy beer, wine and seasonal cocktails and small plates while they take in the gorgeous harbor views.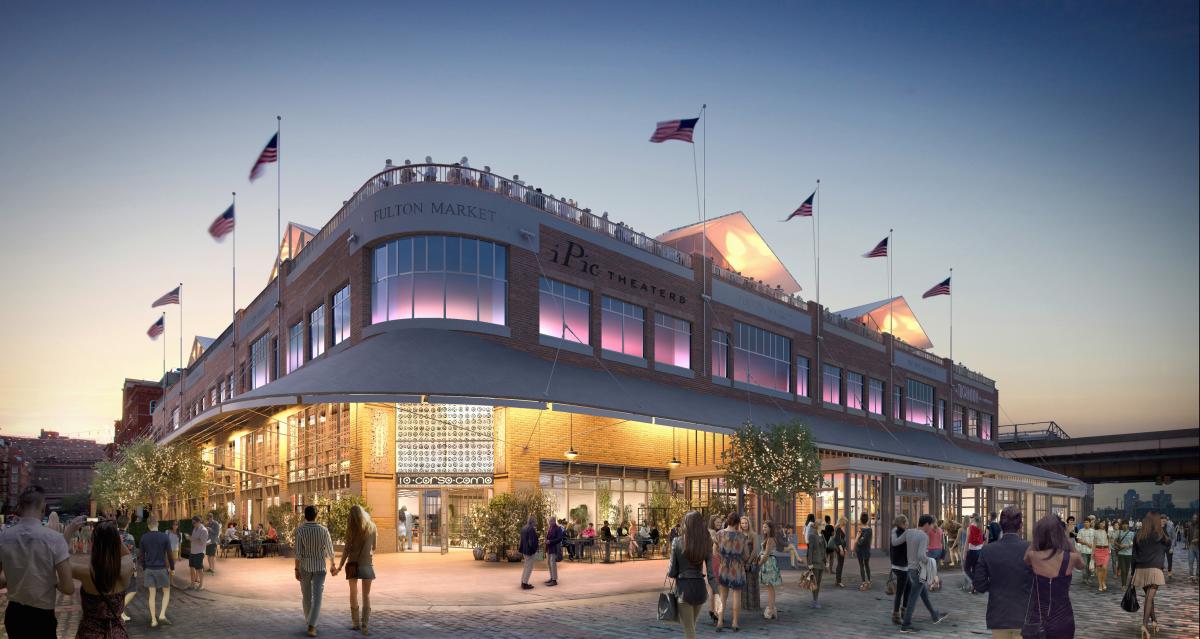 Courtesy, Howard Hughes Group
Another recent addition to Seaport District NYC is iPic Fulton Market, a luxury cinema with reserved seating at three price points—the top tier offers fully reclining seats and comfy blankets—and a full menu of gourmet food and drinks on order.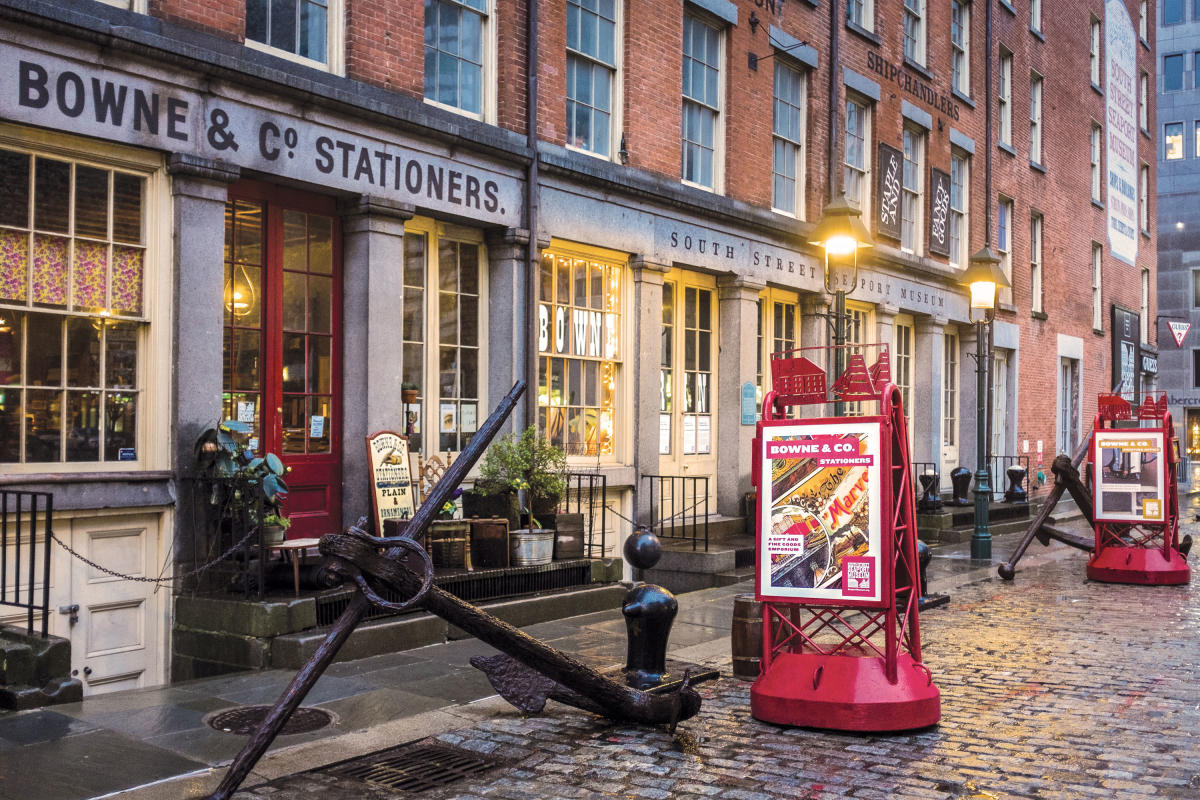 South Street Seaport Museum. Photo: Robert Bouditch
Sea-Worthy Sights
Your clients won't want to miss the South Street Seaport Museum, a neighborhood gem that celebrated its 50th anniversary in 2018. Exhibits highlight the port's importance to trade and immigration, and the museum's collection includes truly eclectic items like hand-carved tattoo instruments and scrimshaw folk art. Visitors can tour several 19th- and early-20th-century ships that are permanently moored at Pier 16. During the summer they can even sail New York Harbor aboard Pioneer, an iron-hulled schooner built in 1885, or W.O. Decker, a decommissioned wooden tugboat.

Nearby is Battery Park, where your clients can embark for Liberty Island. In addition to the Statue of Liberty there's the brand-new Statue of Liberty Museum, where the immersive multimedia exhibits explore the rich history of the monument as well as her continuing legacy. The state-of-the-art, temperature-controlled building also offers unobstructed views of the statue itself.