In the bustling, historic neighborhoods at Manhattan's southern tip, visitors can marvel at glittering skyscrapers, enjoy world-class shopping and dining, and walk some of the same streets as America's founding fathers. Here are some highlights that your clients won't want to miss.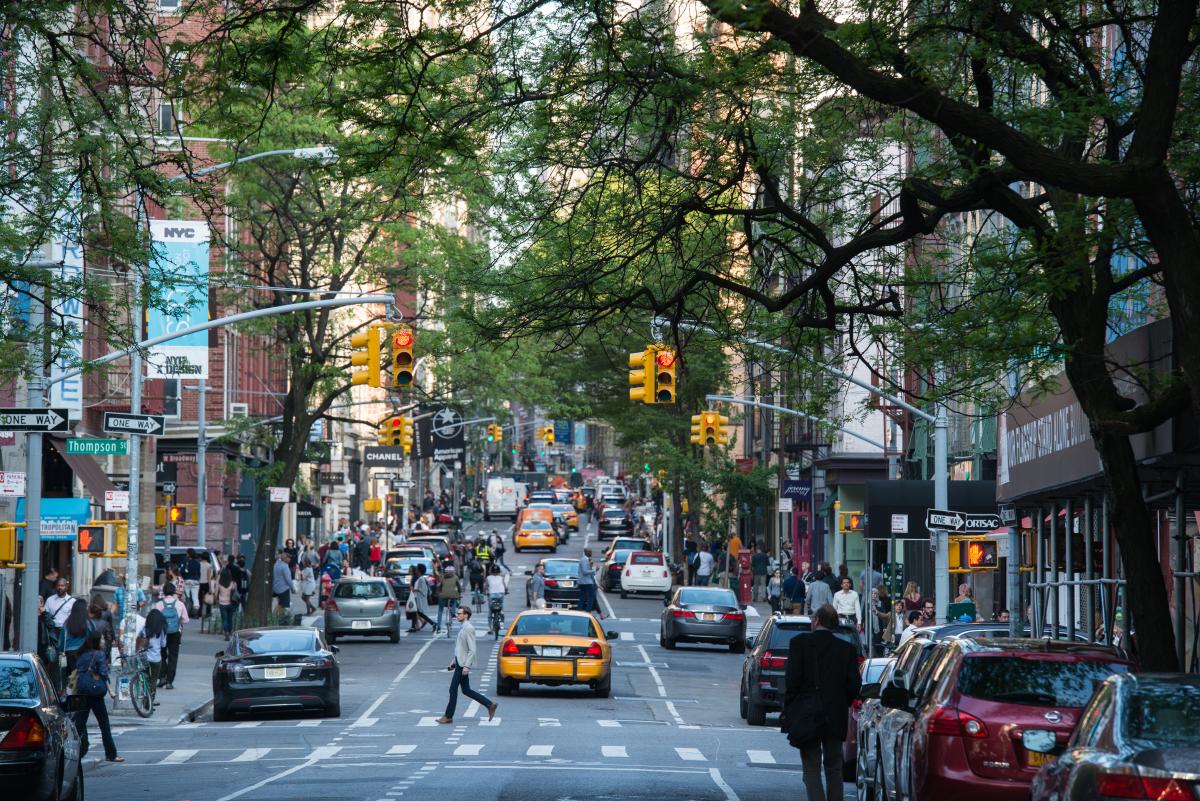 Soho streets. Photo by Julienne Schaer.
Neighborhoods like Greenwich Village, Soho and Tribeca have a wealth of food, drink and entertainment options. During the day, your clients can join a three-hour walking tour of Greenwich Village from Walks of New York to sample a variety of Italian and Italian-American delicacies. Jazz lovers can take in a show at the Blue Note, a club that has hosted legends like Stevie Wonder and Tony Bennett.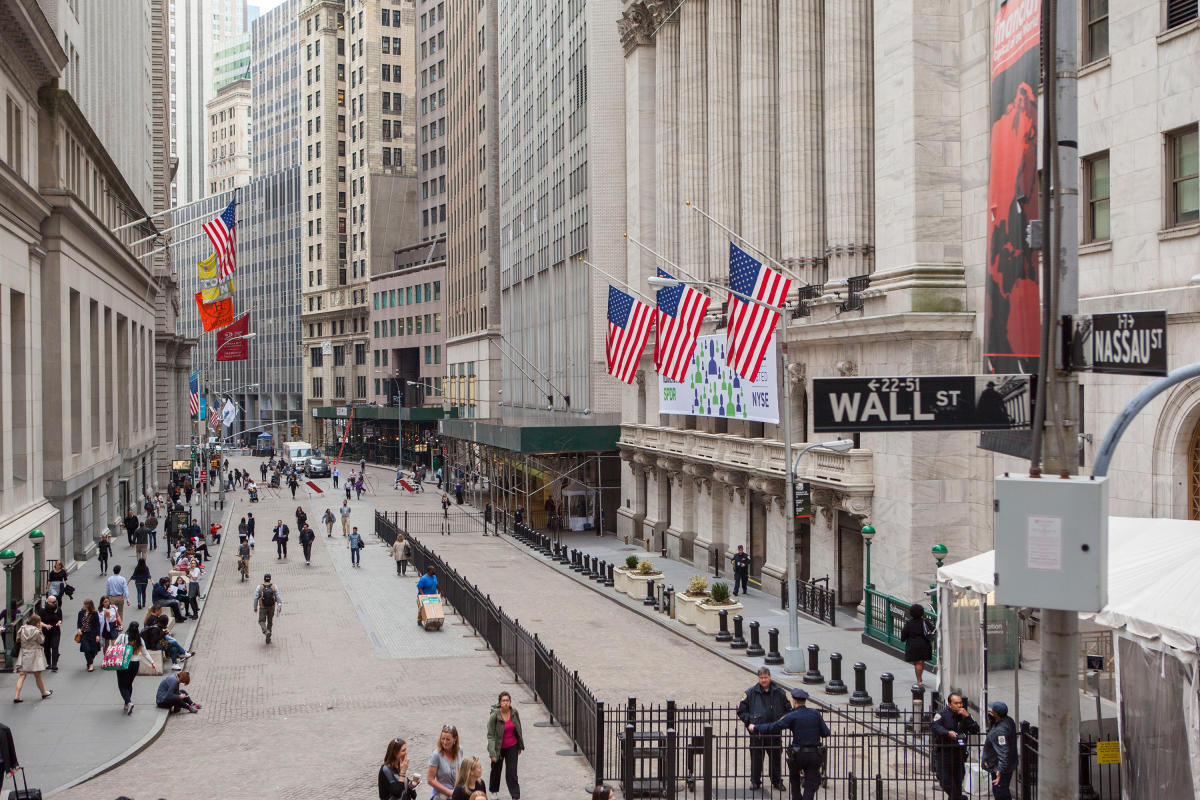 Wall Street. Photo by Tagger Yancey IV.
Wall Street, the center of American finance, is located in Lower Manhattan. Another popular attraction in the area is One World Trade Center, the Western Hemisphere's tallest skyscraper, which houses One World Observatory and several restaurants. The National Museum of the American Indian, a 15-minute walk southwest, is the perfect place for visitors to learn about the original inhabitants of the land on which New York City now stands.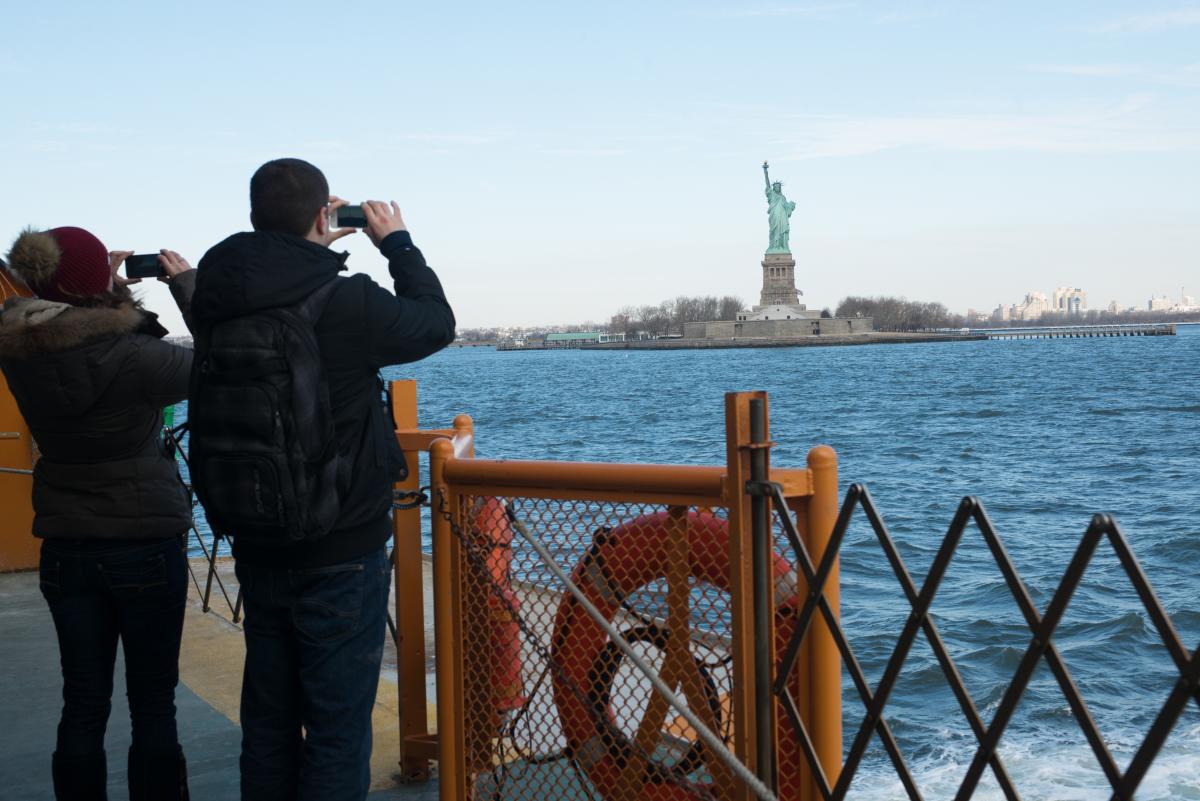 The Staten Island Ferry. Photo by Julienne Schaer.
One of the City's best-kept secrets is the Staten Island Ferry, which offers riders gorgeous views of New York Harbor and sails right past the Statue of Liberty during the 25-minute journey. The ferry departs Lower Manhattan at Whitehall Terminal, which is connected to three of the City's subway lines (two others are within walking distance as well).