It's shaping up to be a banner year for the City's cultural institutions, as major museums celebrate anniversaries and newcomers shake up the scene. Here's what's happening soon at some of NYC's most notable museums, galleries, libraries and theaters.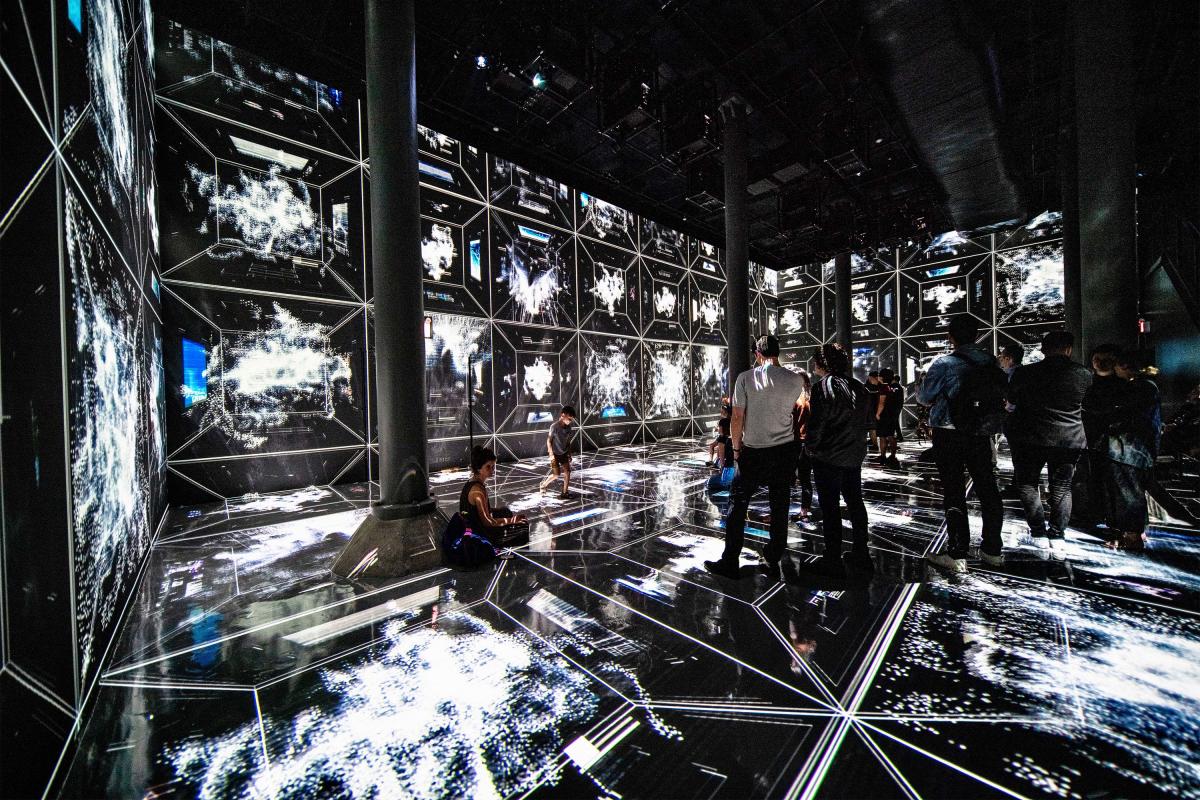 Courtesy, Artechouse New York
At the end of 2019, Manhattan's Chelsea Market welcomed Artechouse New York, a new experiential art gallery that—in keeping with its name—combines art and technology. Founders Tati Pastukhova and Sandro Kereselidze established the first Artechouse in Washington, DC, in 2017 and have since opened a branch in Miami. The Chelsea space is located in a former boiler room; its inaugural exhibition showcased the work of Refik Anadol, who specializes in artistic representations of machine data.
The American Museum of Natural History on the Upper West Side is celebrating 150 years of bringing natural specimens from around the world—and beyond—to New York City. A $383 million expansion includes refurbishment of the Hall of Gems and Minerals.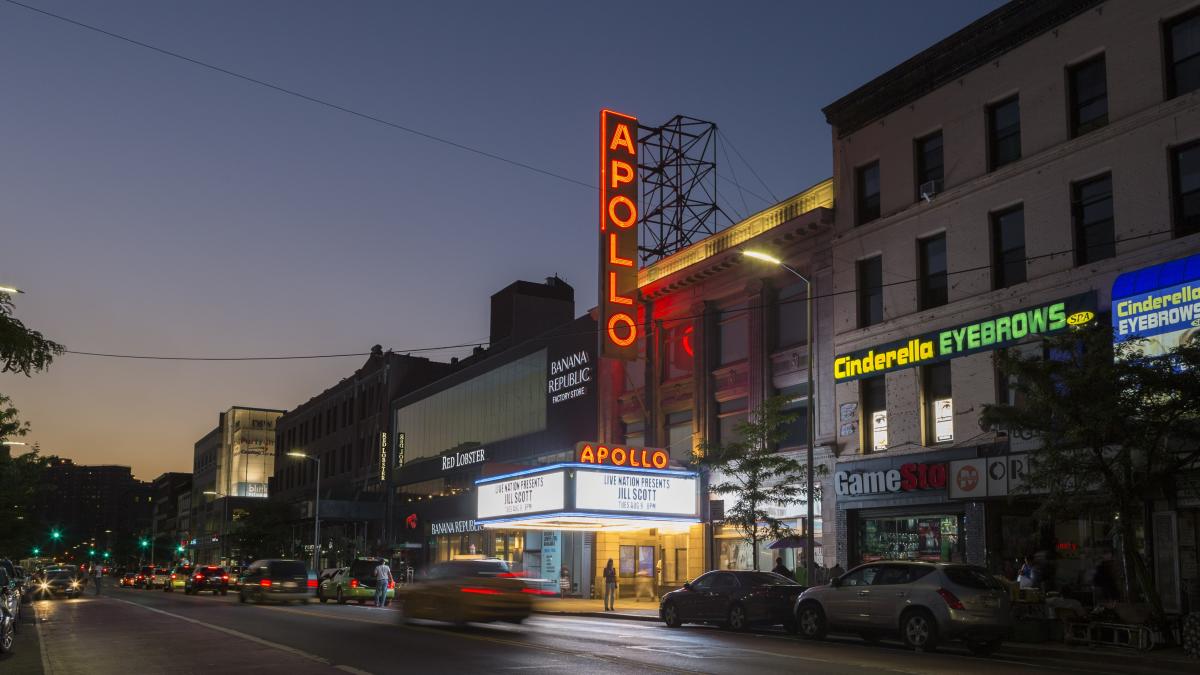 Apollo Theater. Photo: Kate Glicksberg
Harlem's Apollo Theater will open the much-anticipated Apollo Performing Arts Center later this year. Set within the Victoria Theater Redevelopment Project, just a few doors down at 233 W. 125th St., the new venture will include two new performance spaces.
In September the galleries at the China Institute will reopen in Lower Manhattan after closing for a year for renovations. The museum's collection includes calligraphy, folk art, paintings, photography and sculptures representing some 5,000 years of Chinese history.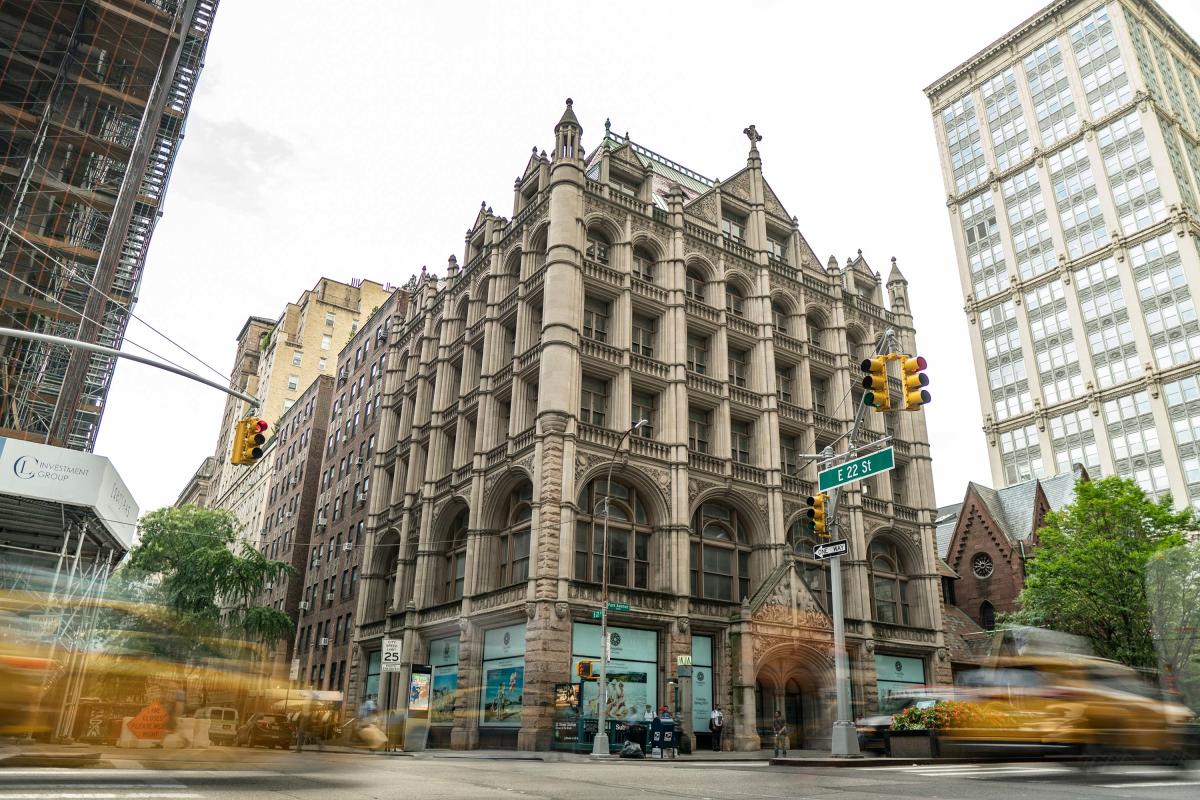 Courtesy, Fotografiska New York
Stockholm-based photography gallery Fotografiska New York opened on Park Avenue South in the Flatiron District at the end of 2019. Upcoming exhibitions include Julie Blackmon's Fever Dreams, opening March 5, and Brief and Drenching, from Brooklyn- and Mexico City-based photographer Naima Green, which debuts on April 16.
The International Center for Photography  has moved to Essex Crossing on Manhattan's Lower East Side. The new space features exhibition galleries, a museum shop and a ground-floor café. The center also has classrooms, darkrooms, an equipment room, media labs, a research library and shooting studios.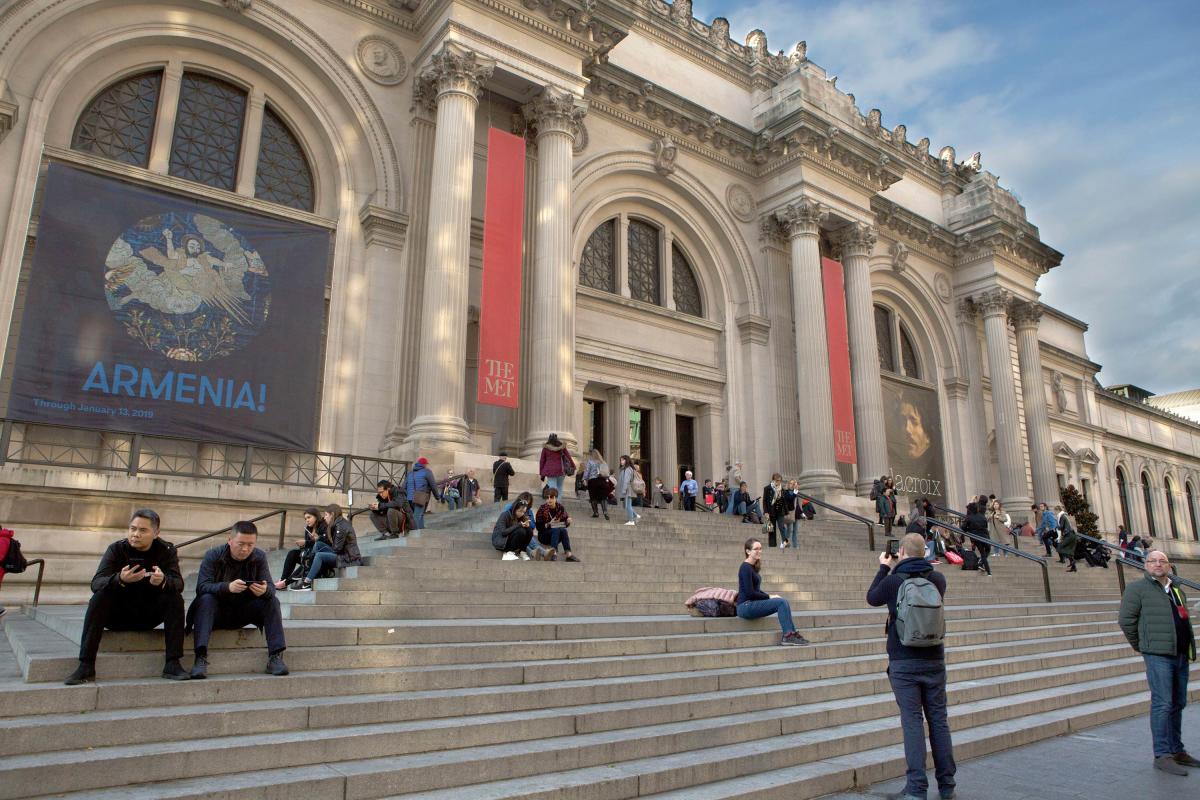 Metropolitan Museum of Art. Photo: Molly Flores
Manhattan's Metropolitan Museum of Art is celebrating its 150th anniversary with a yearlong exhibition of more than 150 pieces that have been donated to the institution over its long history. In addition, the Annie Laurie Aitken and Josephine Mercy Heathcote galleries, which house nearly 700 works of British decorative arts and design from the Upper East Side museum's permanent collection, opened to the public on March 2.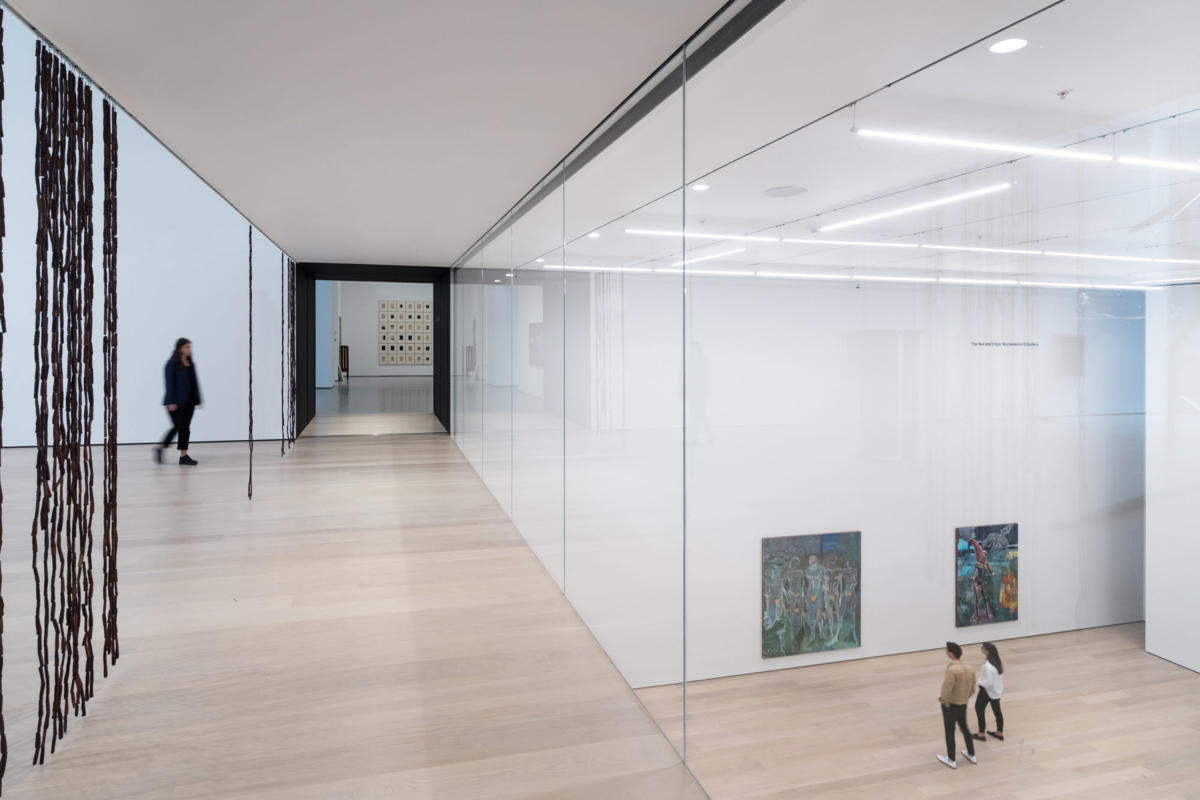 Museum of Modern Art. Photo: Iwan Baan
Last fall the Museum of Modern Art in Midtown East unveiled an ambitious expansion that added more than 40,000 square feet (3,716 square meters) of gallery space. The project also expanded the ground-floor lobby to add street-level galleries that don't require a ticket to enter.
A $12.5 million project is underway at Midtown Manhattan's Morgan Library & Museum. A comprehensive exterior renovation and site enhancements, including a garden laid out by noted landscape architect Todd Longstaffe-Gowan, will debut in spring 2021 alongside an exhibition chronicling the library's history.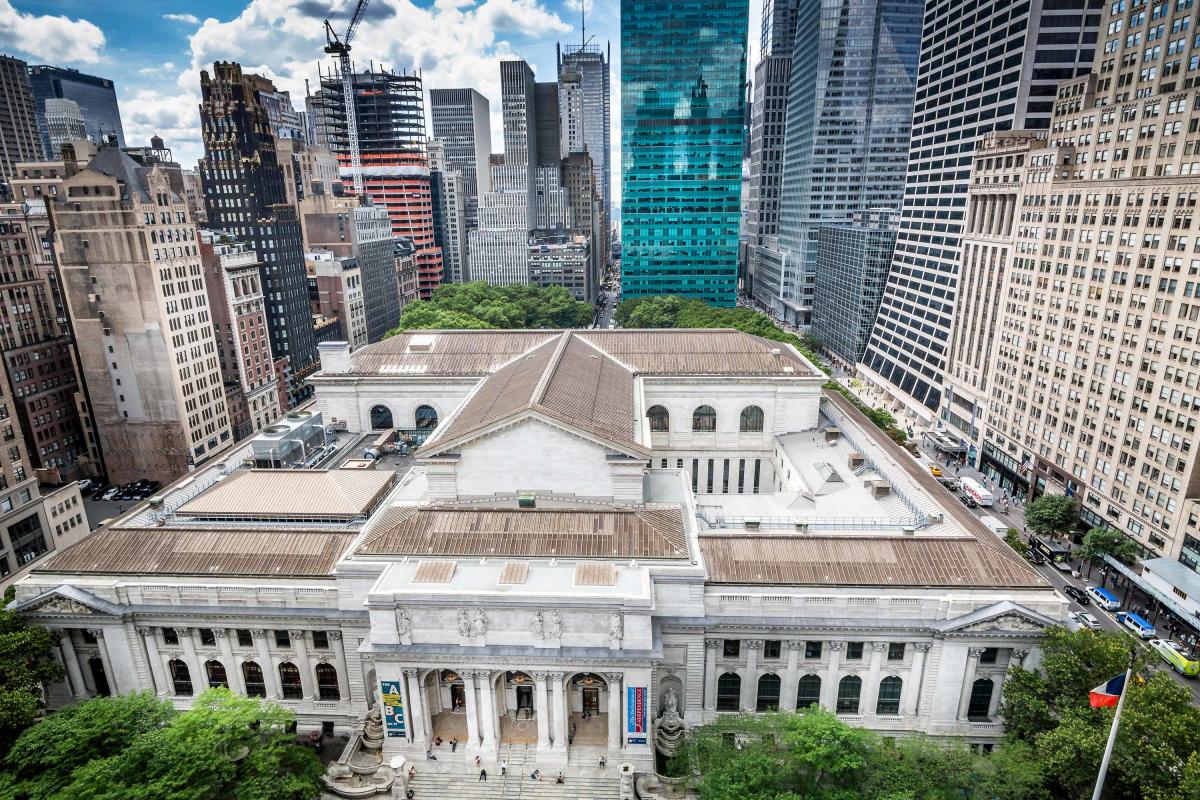 Courtesy, The New York Public Library
The New York Public Library is celebrating its 125th anniversary in 2020, with special programming at the Main Branch on Fifth Avenue and 42nd Street in Bryant Park. All year long, visitors can learn about some of the great books that authors wrote using the library and its resources; and in the fall, the library will host an exhibition of priceless artifacts like a Gutenberg bible and a first folio of Shakespeare's complete works.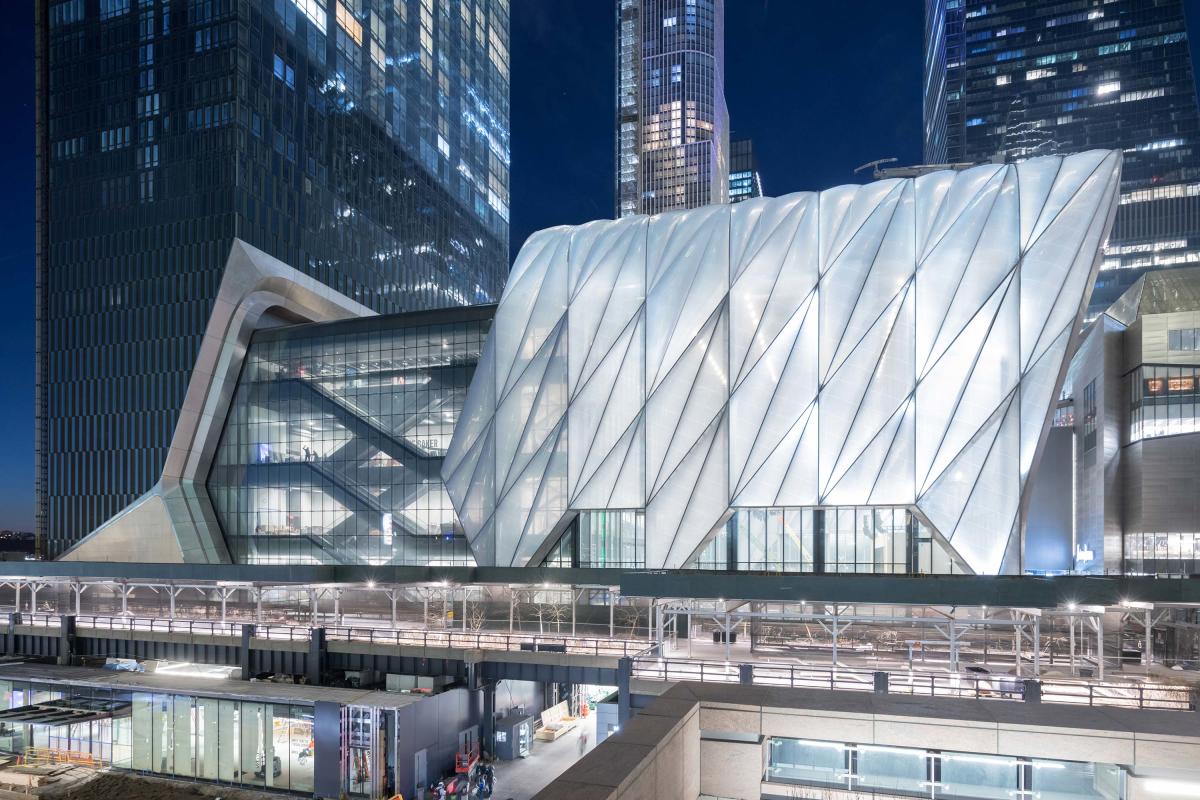 The Shed. Photo: Iwan Baan
Last year Hudson Yards saw the debut of The Shed, a visual and performing arts center with a futuristic design. The 200,000-square-foot (18,581 square-meter) structure can physically conform to a variety of layouts, thanks to a telescoping outer shell set on wheels.