Thanks to the diversity of New York City's population—which numbers 8.5 million—the five boroughs offer an impressive range of cuisines. You can taste flavors from around the world without leaving the City, including delights like the delectable French-Vietnamese fusion at Noho's scene-y Indochine, as well as modern Greek favorites at the Astoria hot spot Ovelia. These are only a couple of the enticing options for your clients to try during their next visit to the City. For more of our picks, read on.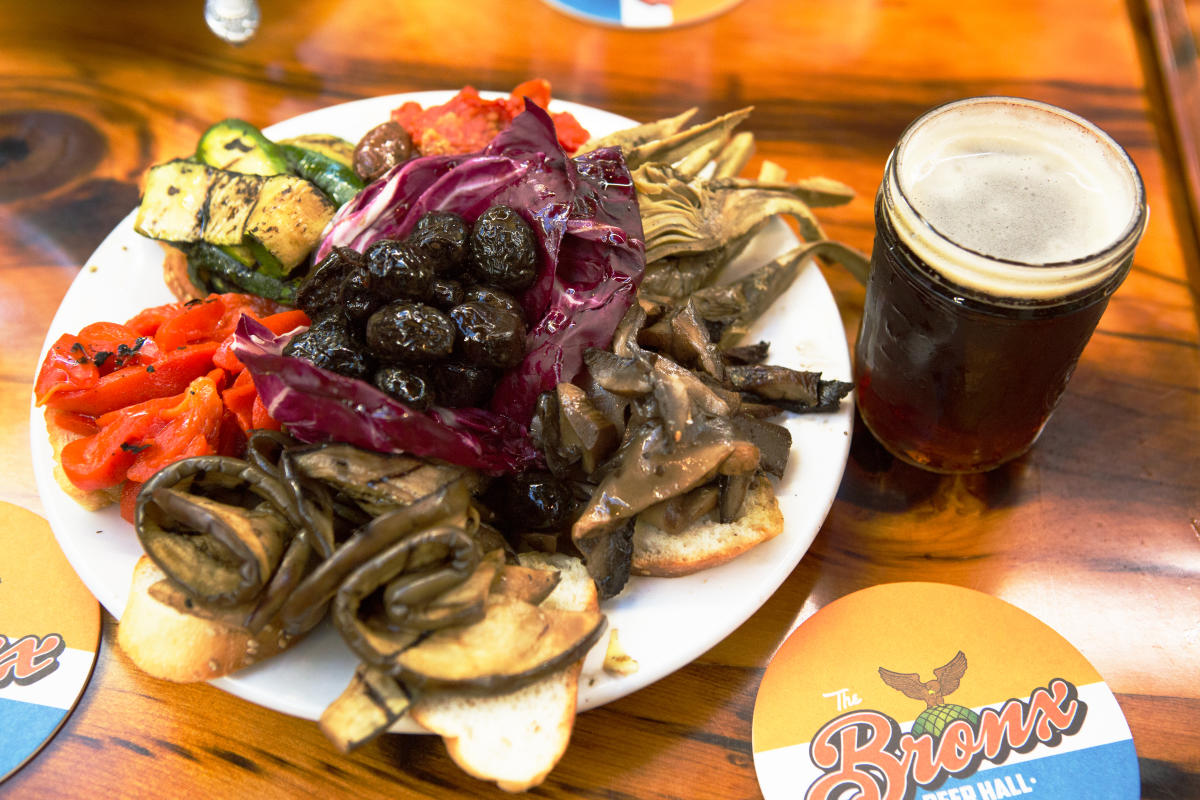 The Bronx Beer Hall. Photo: Molly Flores
The Bronx Beer Hall
The celebrated Arthur Avenue Retail Market, a great place for your clients to shop for produce, charcuterie and Italian wines and vinegars, is also home to the Bronx Beer Hall. This casual spot serves a variety of brews alongside a menu that includes dishes from nearby restaurants like Café al Mercato and Mike's Deli. Visitors can sit at the bar to catch up on sports or opt for one of the tables that overlook the market's colorful stalls.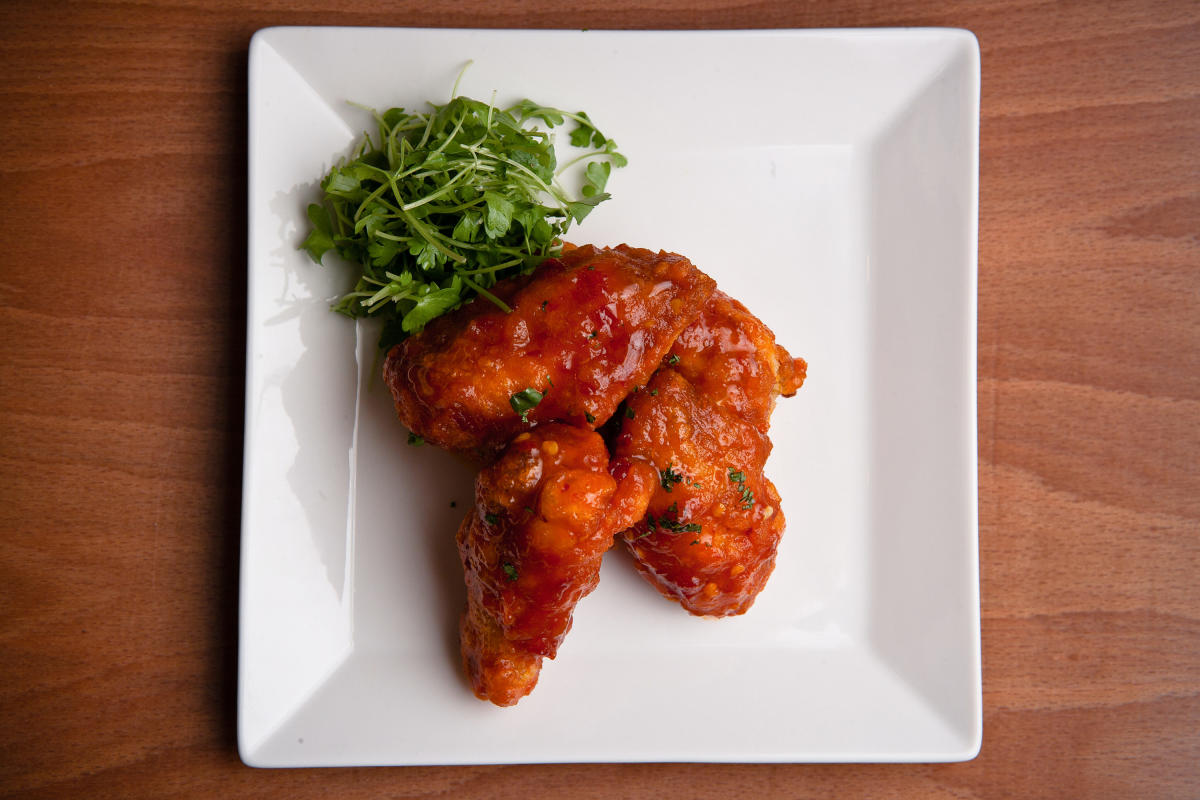 Courtesy, Danji

Danji
Chic eatery Danji, located in Manhattan's Hell's Kitchen neighborhood, specializes in high-end Korean fare with a commitment to using antibiotic-free meat, mostly organic produce and wild-caught seafood. Your clients can enjoy shareable dishes like braised Black Angus short ribs served with fingerling potatoes and black cod poached in soy sauce and accompanied by daikon radish.
French Louie. Photo: Amy Lombard
French Louie
Boerum Hill's French Louie, known for its French-inspired bistro fare, is just a short walk from the Brooklyn Academy of Music and Barclays Center. Your clients can choose from options like a 28-day dry-aged steak dressed in butter, duck au poivre served with sunchokes, and a whole grilled dorade with salsa verde.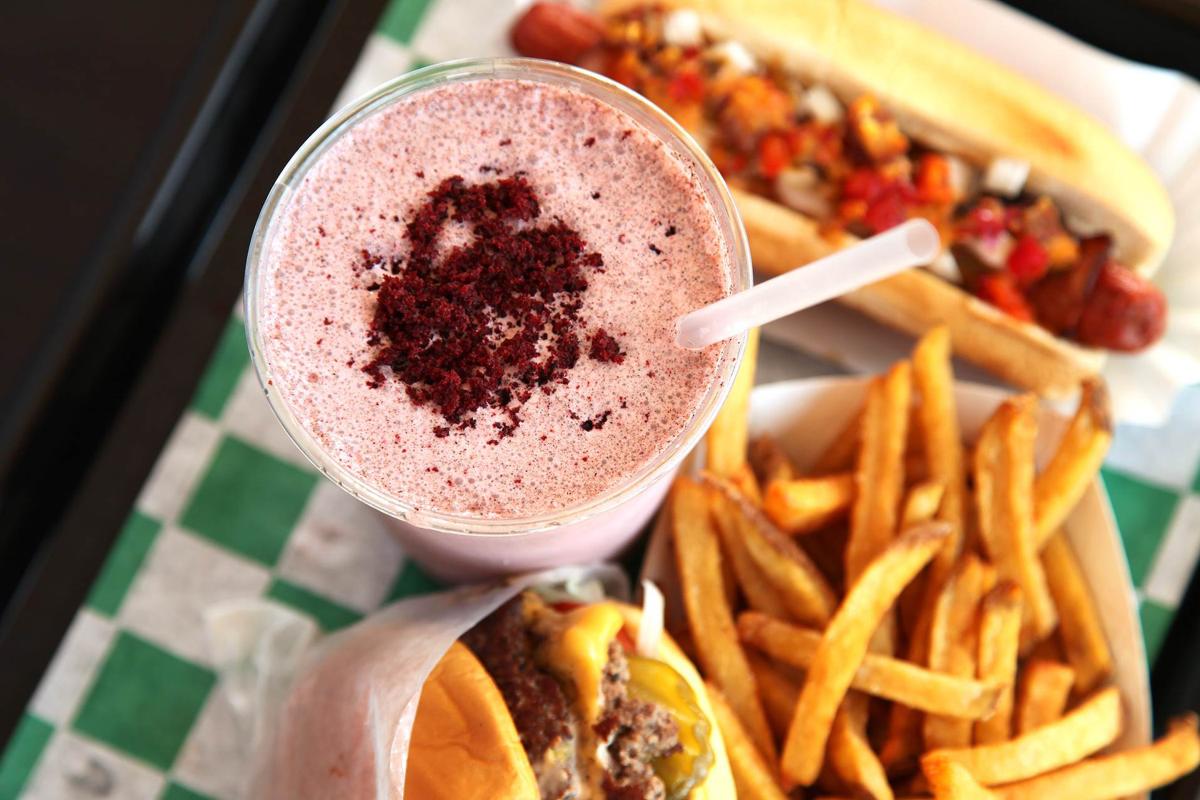 Harlem Shake. Photo: Kenji Lopez
Harlem Shake
Fast-casual restaurant Harlem Shake serves up American classics like sandwiches, hot dogs and burgers cooked on a griddle, not to mention organic milkshakes. The restaurant's "wall of fame" is decorated with more than 200 signed photographs of stars like P. Diddy and Janelle Monáe.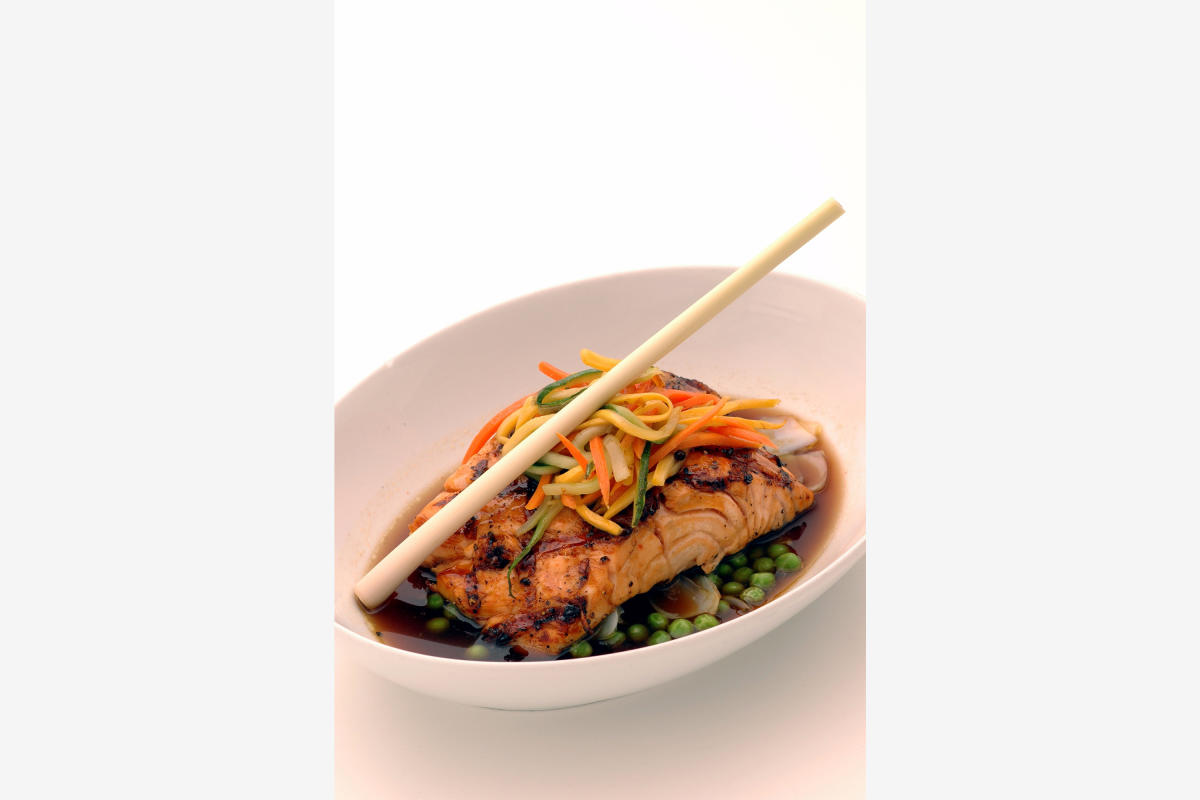 Courtesy, Indochine
Indochine
Indochine, a slick French-Vietnamese eatery, opened in a Greek Revival building in Manhattan's hip Noho neighborhood in 1984. The retro-chic design of the restaurant has made it a hot spot for New York fashion scenesters since the 1980s. Indochine's signature dishes include filet of sole steamed in a banana leaf and plum-marinated grilled salmon in lemongrass broth. The restaurant also offers a pretheater menu.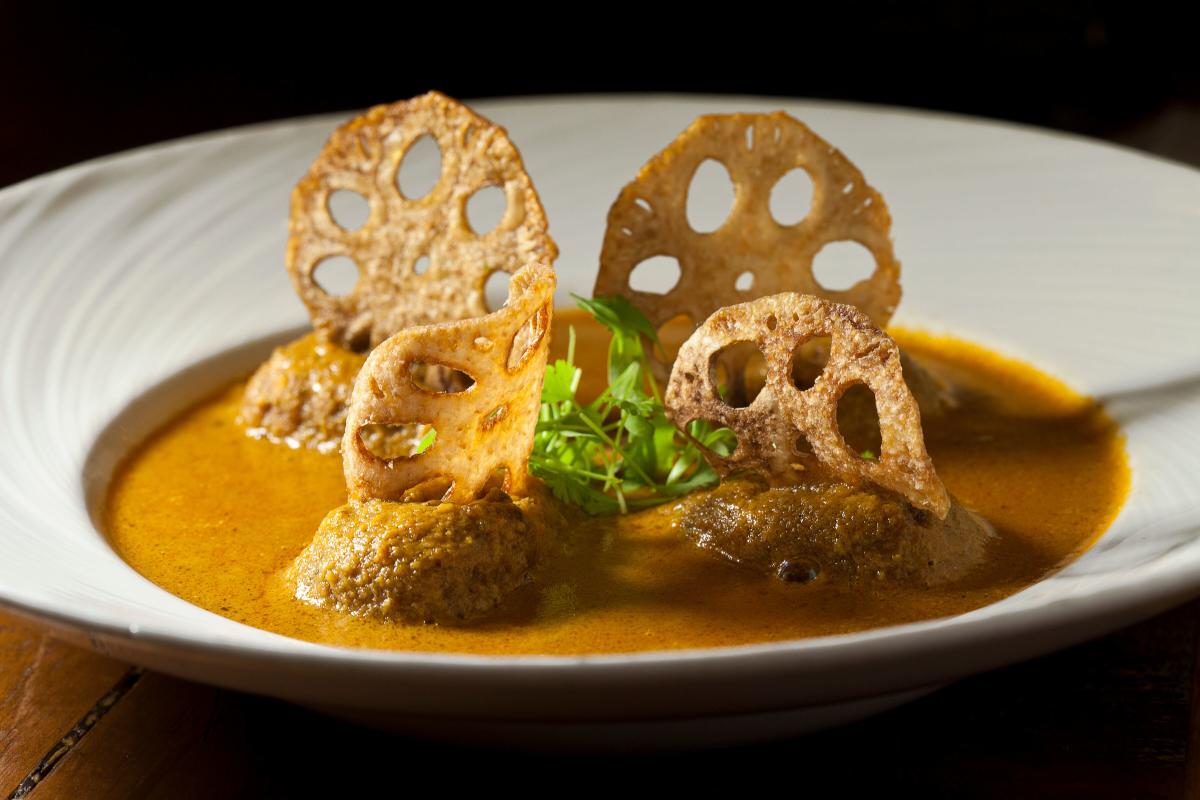 Junoon. Photo: Jay Shetty
Junoon
Michelin-starred Junoon is located just a few blocks from the Flatiron Building. The restaurant highlights several regional cuisines from the Indian subcontinent, with exotic dishes like Tellicherry duck and lamb shanks cooked in a black cumin yogurt curry. Your clients may also want to consider the three-course tasting menu.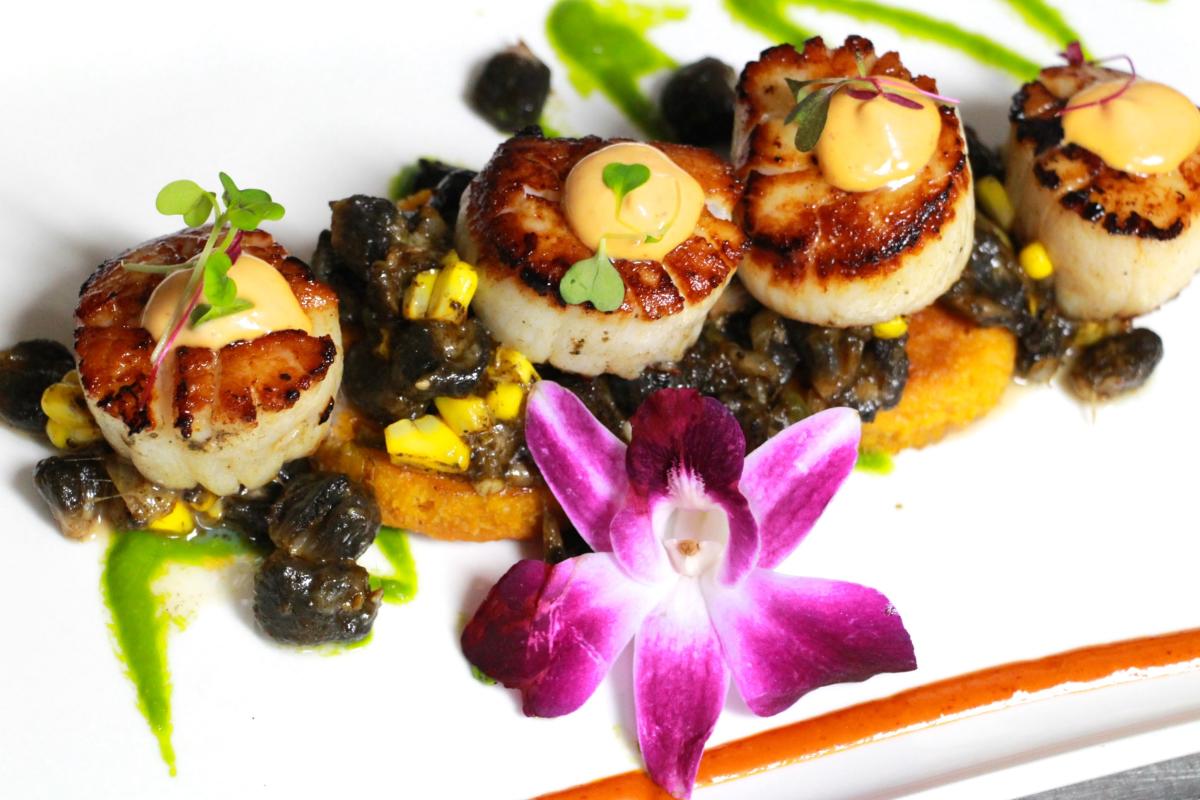 Courtesy, La Loteria
La Lotería
An easy walk from Washington Square Park, La Lotería is an intimate West Village Mexican spot from celebrity chef Julieta Ballesteros. The restaurant's menu features Mexican specialties like panela cheese enchiladas and beer-battered fish tacos as well as heartier dishes like pan-seared tuna loin in a miso habanero emulsion served with black bean-corn salad.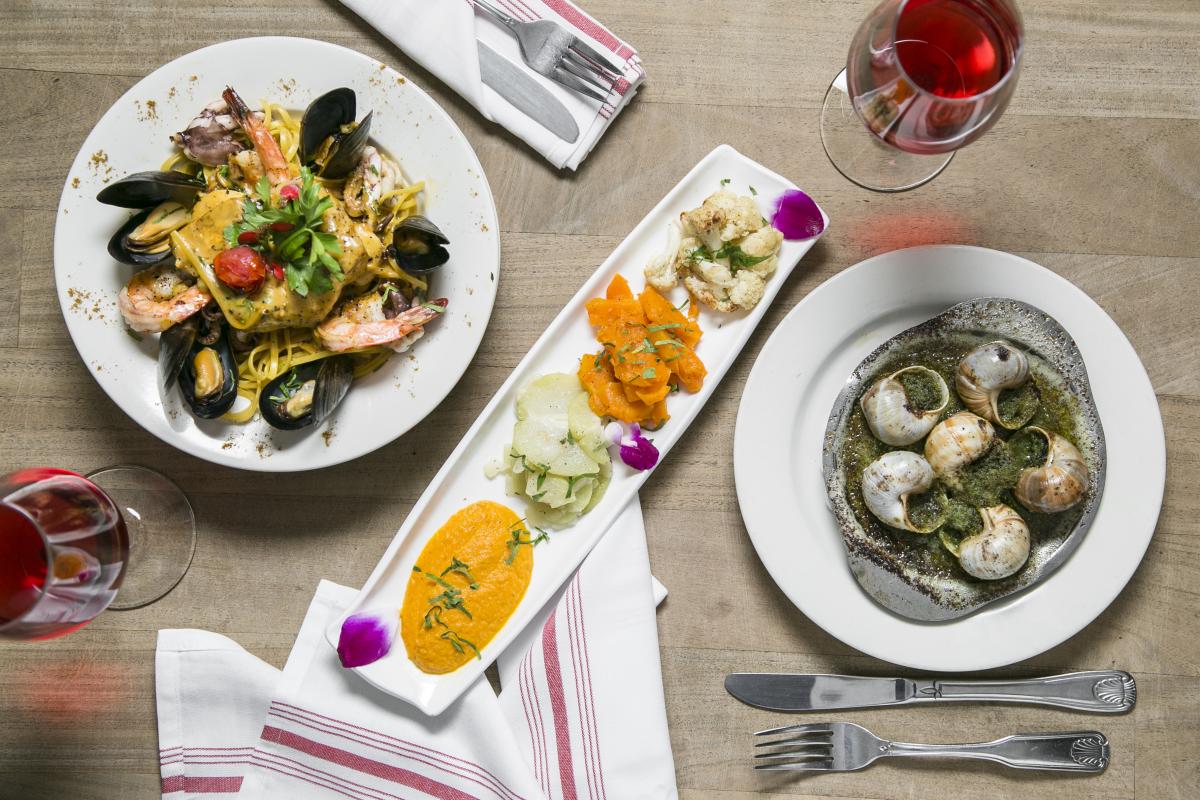 La Sirène. Photo: Samira Bouaou
La Sirène
The flavors of southern France are the focus at La Sirène, which has one location on a quiet block in Soho and another on the Upper West Side. The ever-changing menu is built around the freshest ingredients, and diners can expect to find dishes like roasted quail served over caramelized apples, grapes and pearl onions and seared duck breast glazed in cranberry sauce.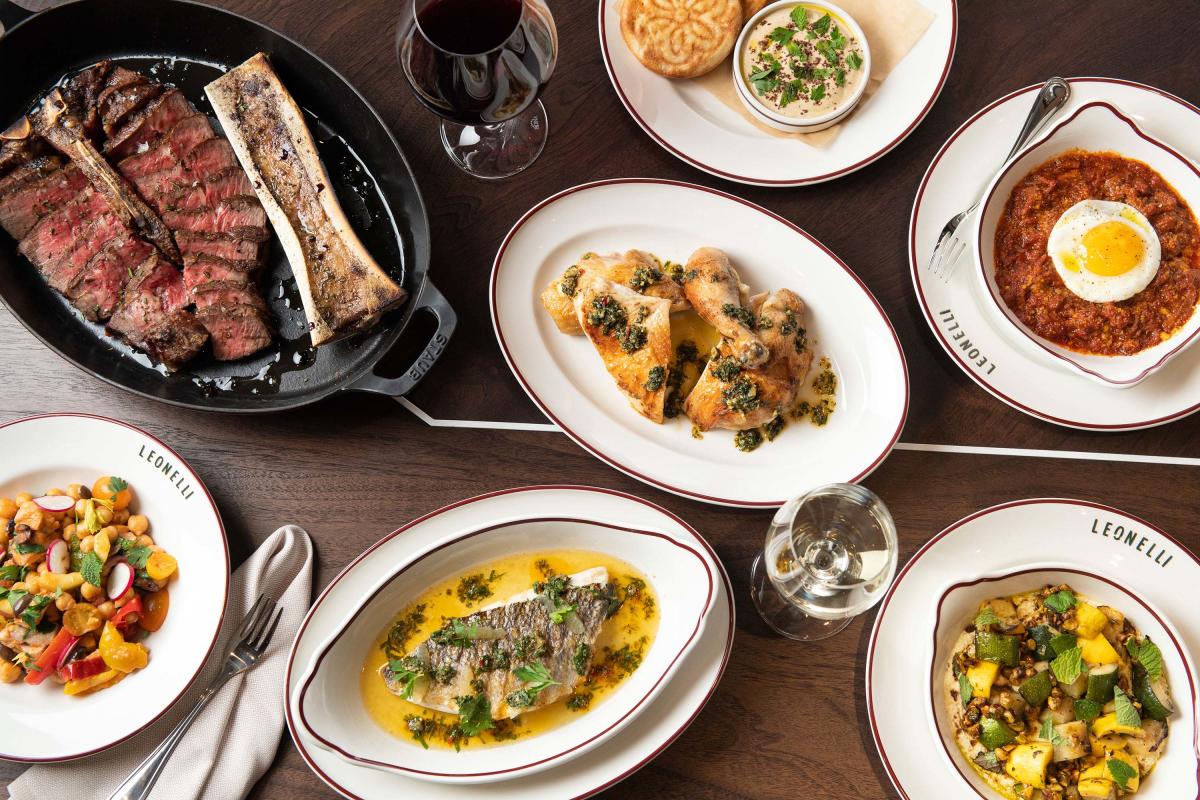 Leonelli Taberna. Photo: Evan Sung

Leonelli Taberna
Nomad's historic Evelyn Hotel is home to Leonelli Taberna, which serves up Italian food from chef Jonathan Benno. The restaurant includes signature Roman-style dishes like supplì—risotto and mozzarella croquettes—and gnocco alla Romana, a braised oxtail stew.
Courtesy, Pera Soho
Pera SoHo
Pera SoHo serves up inspired Mediterranean cuisine. Among the restaurant's meze platters are dates wrapped in thinly sliced pastirma beef and stuffed with feta cheese, grilled octopus served in red wine vinegar and beef-and-lamb sliders. Diners in the mood for heartier fare can try the sirloin shashlik, which is marinated for 48 hours and served with truffle-salted fries.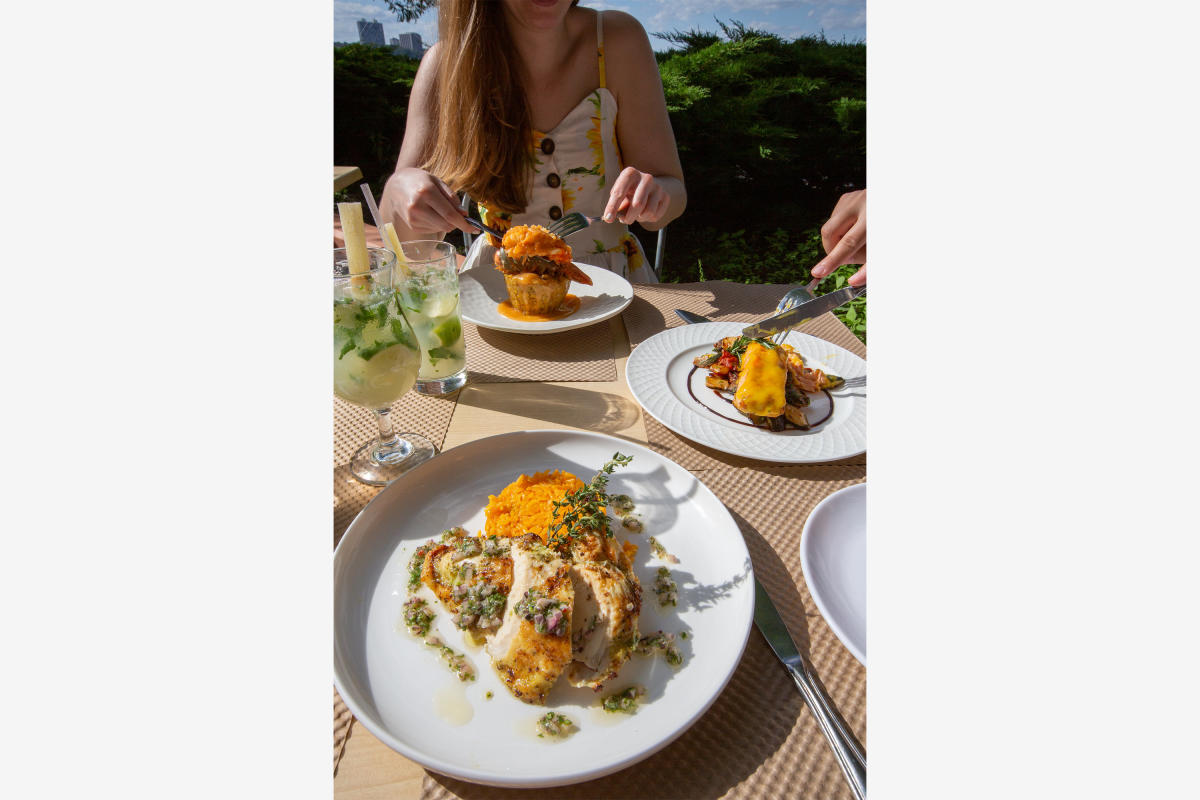 Sofrito on the Hudson. Photo: Jen Davis
Sofrito
Harlem's Sofrito on the Hudson offers up Latin American fusion cuisine alongside spectacular views of the Hudson River and the George Washington Bridge from its outdoor deck. The menu embraces a broad range of flavors with dishes like ropa vieja, roast pork pernil and miso-glazed salmon served with bok choy.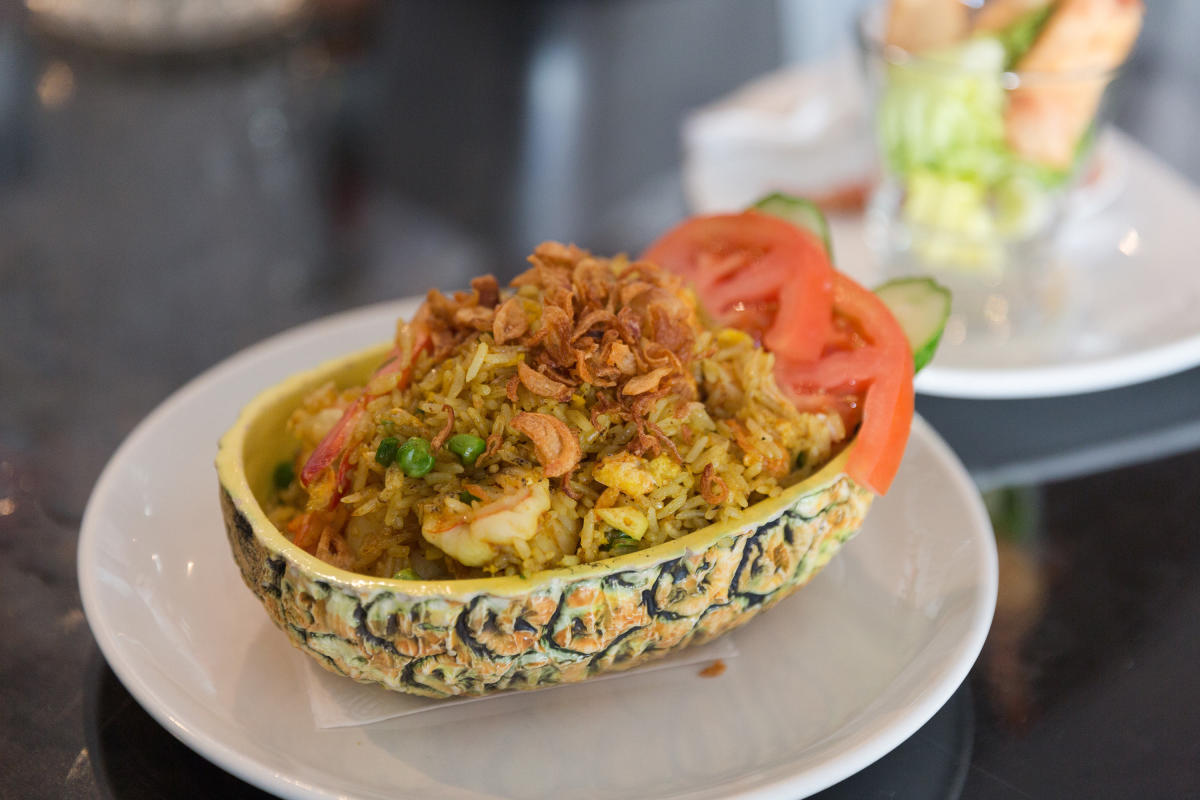 Thai Rock. Photo: Ryan Struck

Thai Rock
The Rockaways in Queens are home to the City's only surfing beaches as well as Thai Rock, a waterfront restaurant with panoramic views of Jamaica Bay and live music several nights a week. The wide-ranging menu has fusion dishes like a grilled Angus skirt steak served with tamarind chili dipping sauce and sticky rice, and sesame sweet-and-sour chicken wings, as well as staples like pad thai and pad see ew.
These are only a few of New York City's many fantastic restaurants. For more information on dining, see our comprehensive guide.