Each autumn visitors flock to the five boroughs from around the world for high-profile events like Manhattan's Greenwich Village Halloween Parade and the TCS New York City Marathon. Your clients can also see all manner of wildlife at the Bronx Zoo, sample local wines in Brooklyn, snap the ultimate selfie in front of Queens' Unisphere or catch a live performance at Staten Island's historic St. George Theatre. Here are some details on those and other fun fall activities in each of the City's five boroughs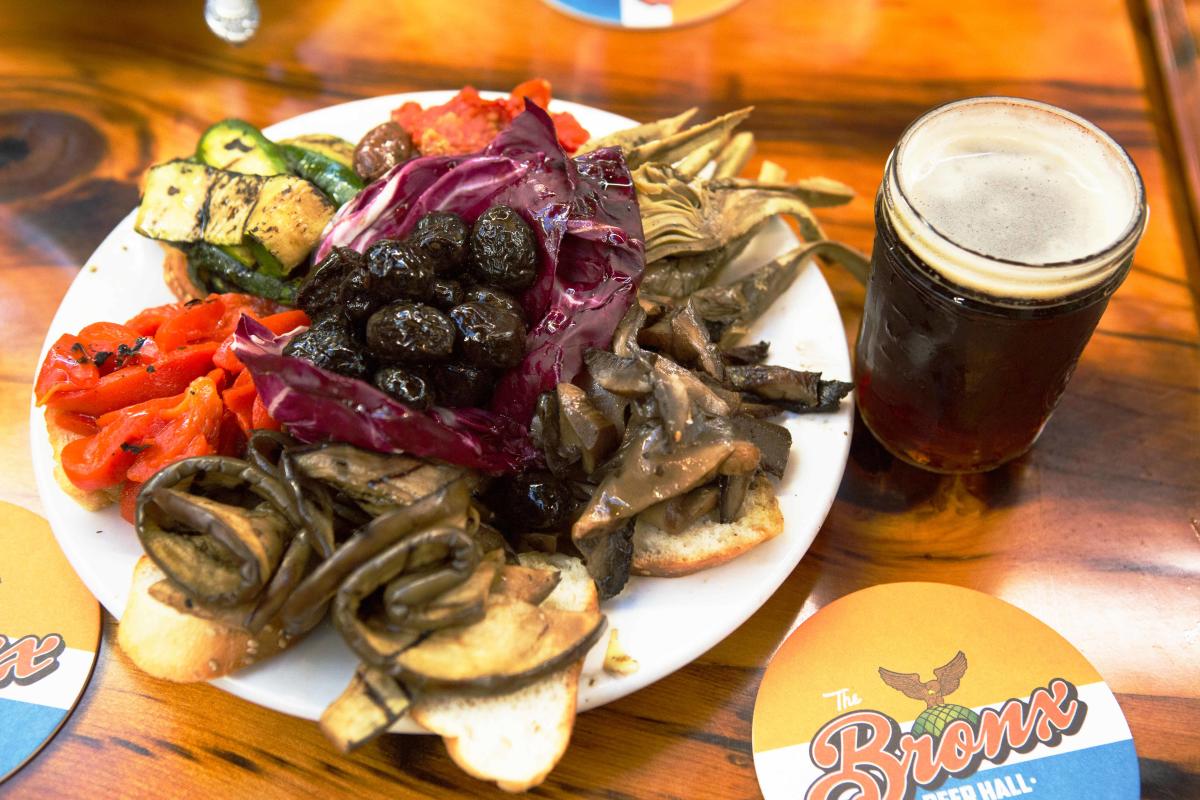 Bronx Beer Hall. Photo: Molly Flores
The Bronx
The Bronx's sprawling Van Cortlandt Park is one of the borough's gems. The 1,146-acre (4.6 million-square meter) green space has golf courses, an equestrian complex, sports fields and a nature center. The 265-acre (1,072,417 square-meter) Bronx Zoo features more than 6,000 animals, including many rare species. The Bronx Zoo Treetop Adventure, an attraction that requires a separate ticket, has a two-way zip line that runs through the trees 50 feet above the Bronx River along with several obstacle courses. Arthur Avenue, the Bronx's very own Little Italy, is where visitors will find Old World–style shops stocked with fresh produce, meats and cheeses. The Bronx Beer Hall, located within the bustling Arthur Avenue Retail Market, is great for people-watching and sampling New York State craft beers and light fare from local restaurants.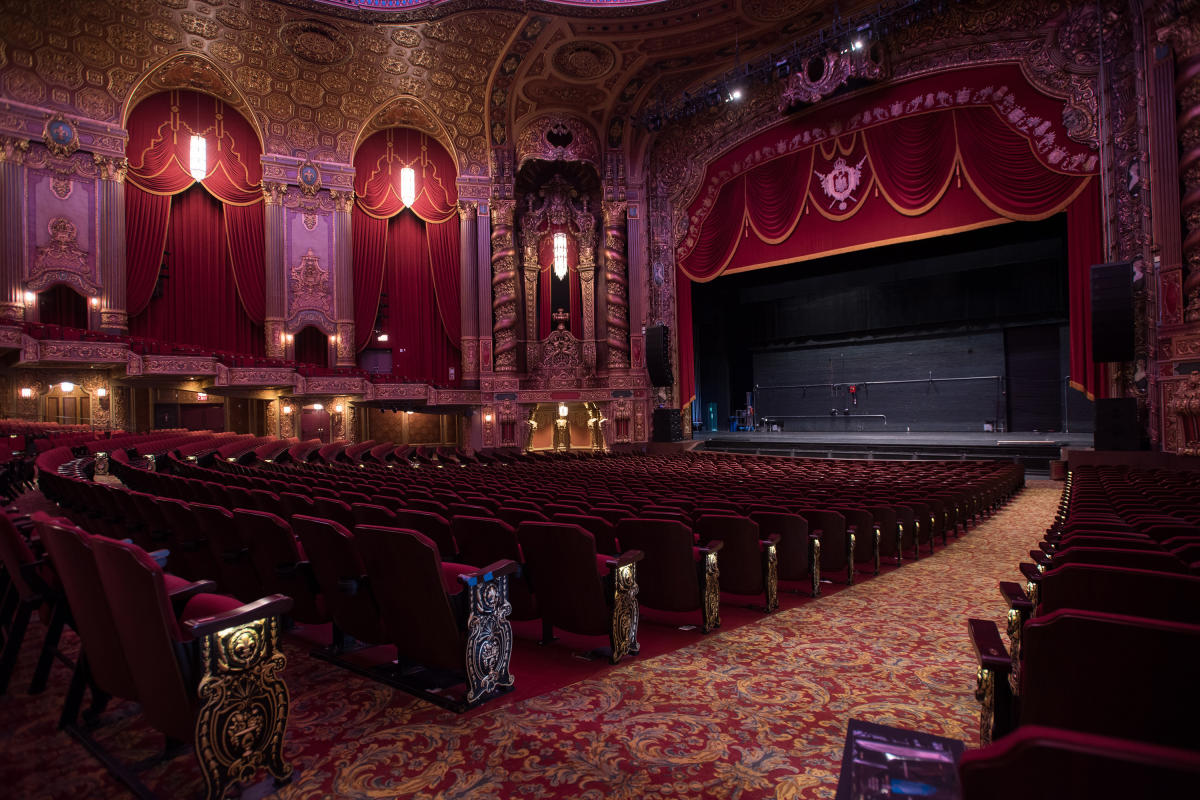 Kings Theatre. Photo: Julienne Schaer
Brooklyn
In the heart of Brooklyn, some of the borough's oldest buildings sit alongside glittering office towers. The New York Transit Museum, a fascinating window into the history of New York City's buses, ferries, subways and taxis, is located inside a decommissioned subway station. One of the borough's most venerable cultural institutions is the Brooklyn Academy of Music (BAM), which was founded in 1861 and opened in its present location in charming Fort Greene in 1908. Regular programming includes concerts, dance performances, cinema, visual arts installations and more, and each fall the academy hosts the Next Wave Festival, a 12-week series of avant-garde, cross-genre performances. Nearby is Junior's Restaurant and Bakery, a massive diner that's open from 6:30am to 12:30am and serves up 10-ounce char-broiled steak burgers, overstuffed deli sandwiches and breakfast all day—not to mention its trademark cheesecake. Another historic Brooklyn performance space is the Kings Theatre, which opened in 1929 and was recently renovated to the tune of $93 million: recent headliners have included everyone from Monty Python alumnus John Cleese to indie-rock darlings Modest Mouse. The Brooklyn Flea, a perennially popular outdoor market, brings together more than 100 independent dealers and artists selling antiques and collectibles, crafts, jewelry, furniture, housewares and vintage clothing. The market is open from 10am to 5pm at Industry City in Sunset Park on Saturdays and the Manhattan Bridge Archway in Dumbo on Sundays. British record store Rough Trade has opened a US outpost in Brooklyn's hip Williamsburg neighborhood. The converted warehouse holds a carefully edited selection of rock, hip-hop and dance albums, a musical instrument mini-shop and art installations, as well as an intimate space in the back for live performances. Another beloved neighborhood spot is the Brooklyn Winery, where your clients can try small-batch, artisanal wines alongside seasonal fare.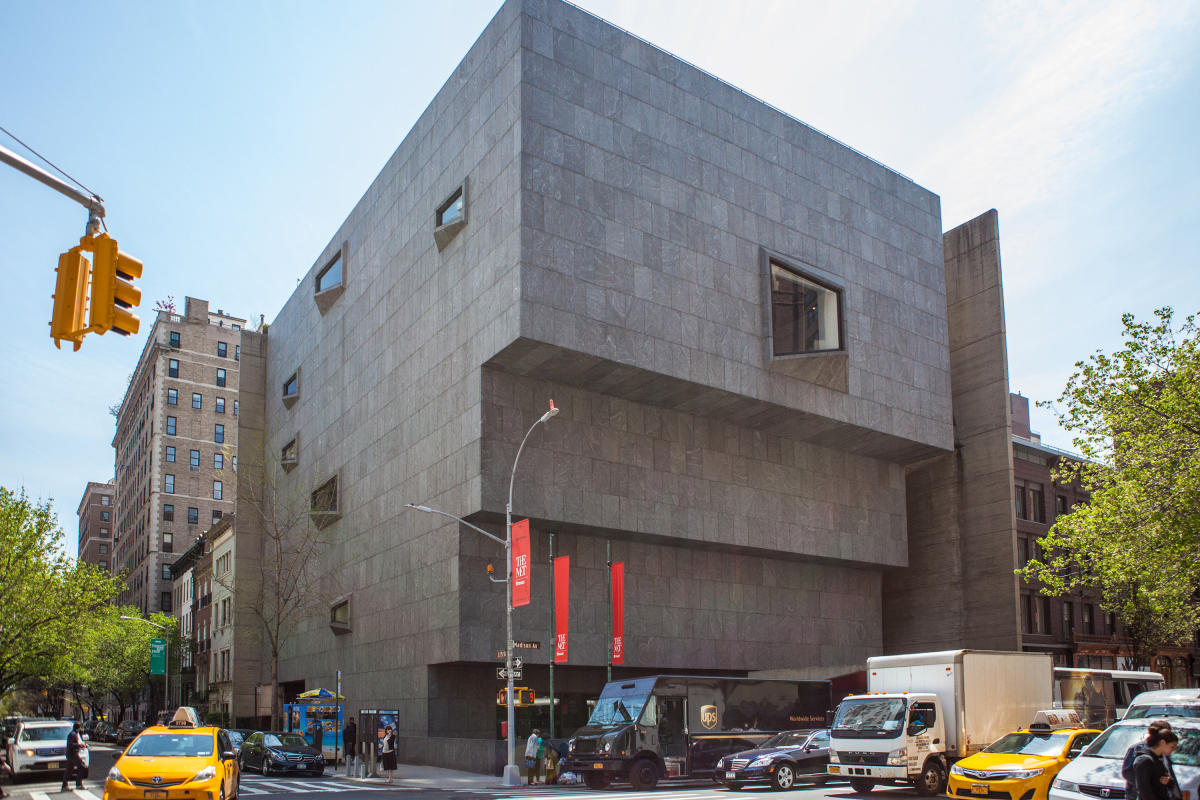 The Met Breuer. Photo: Tagger Yancey IV
Manhattan
Macy's Herald Square, the distinguished department store that has been welcoming shoppers for more than a hundred years, is a good jumping-off point for clients in need of some retail therapy. All 10 floors are loaded with men's, women's and children's fashions at all price points, as well as cosmetics and fragrances, housewares, linens and much more. On the Upper East Side is Bloomingdale's flagship store, another place to shop for beauty products, bedding, clothing, footwear, housewares, jewelry and leather goods. The store's distinctive brown-paper shopping bags—which come in "big," "medium" and "little" sizes—make fine souvenirs all on their own. Nearby is Daniel, an elegant restaurant from noted chef Daniel Boulud that serves up contemporary French cuisine. The Met Breuer, a contemporary art museum with a collection that spans more than 5,000 years and includes works from around the world, stands at the corner of 75th Street and Madison Avenue and makes for an enriching intermission during a day of shopping. Your clients will find everything from fine-leather goods to lingerie at luxury stores along the nearly 30-block stretch of Madison Avenue that runs from Midtown to the Upper East Side. Brookfield Place, an enclave of luxury shops and restaurants with Hudson River views, is located in Battery Park City. There's also the nearby Westfield World Trade Center, which opened in 2016 and has more than a hundred shops and restaurants.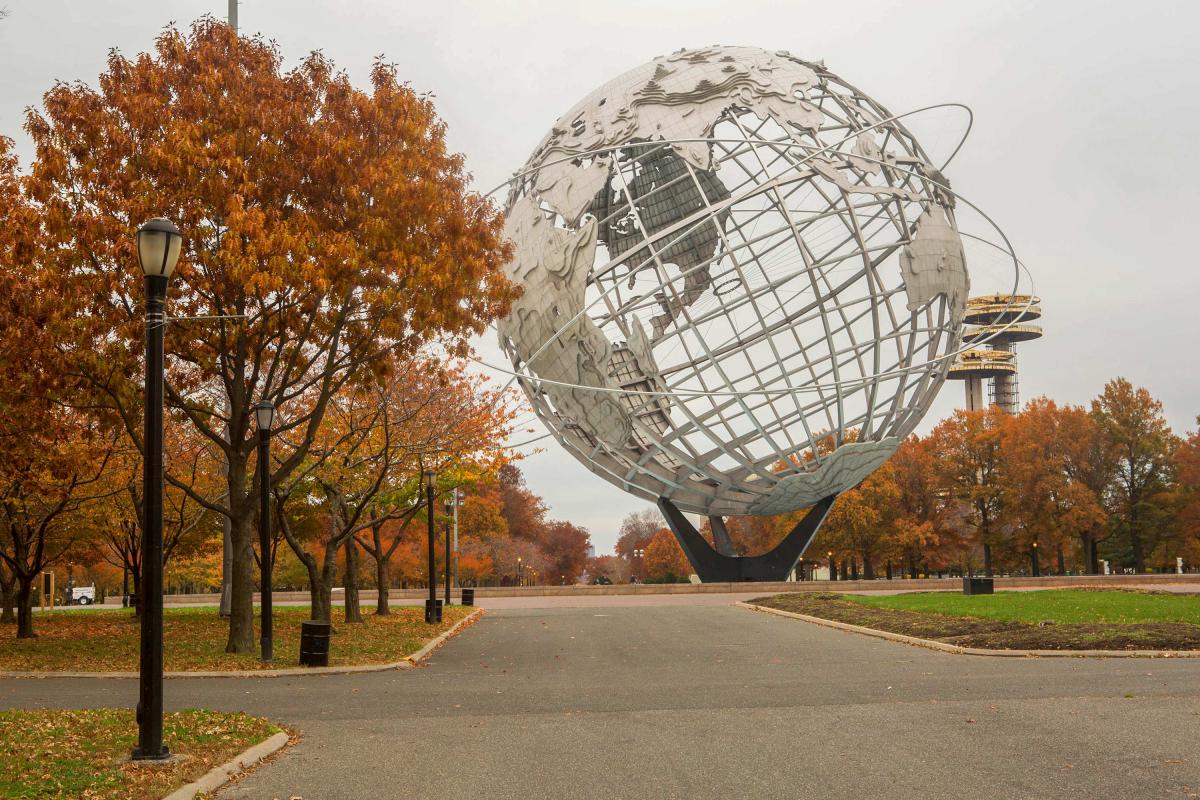 The Unisphere. Photo: Kate Glicksberg
Queens
The borough of Queens' 897-acre (3,630,030 square-meter) Flushing Meadows Corona Park was created as the site of the 1939 New York World's Fair. (The event was such a success that the park hosted the 1964 World's Fair as well.) One of the park's most recognizable landmarks is the Unisphere, a massive, stainless-steel model of Earth. After the requisite selfies in front of the sculpture, visitors can explore the park's cultural attractions like the 18-acre Queens Zoo, whose more than 75 species of animals are all native to the Americas, and the Queens Theatre, a 476-seat performance space that hosts more than 200 shows a year. The Queens Museum, also located within the park, has an extensive collection of paintings, photographs and sculptures, and the New York Hall of Science has more than 450 interactive exhibits for children of all ages. East of the park is Flushing. The neighborhood's historic, red-brick Flushing Town Hall was erected in 1862; it's now a creative hub for the local community thanks to its arts programs, concerts and dance performances.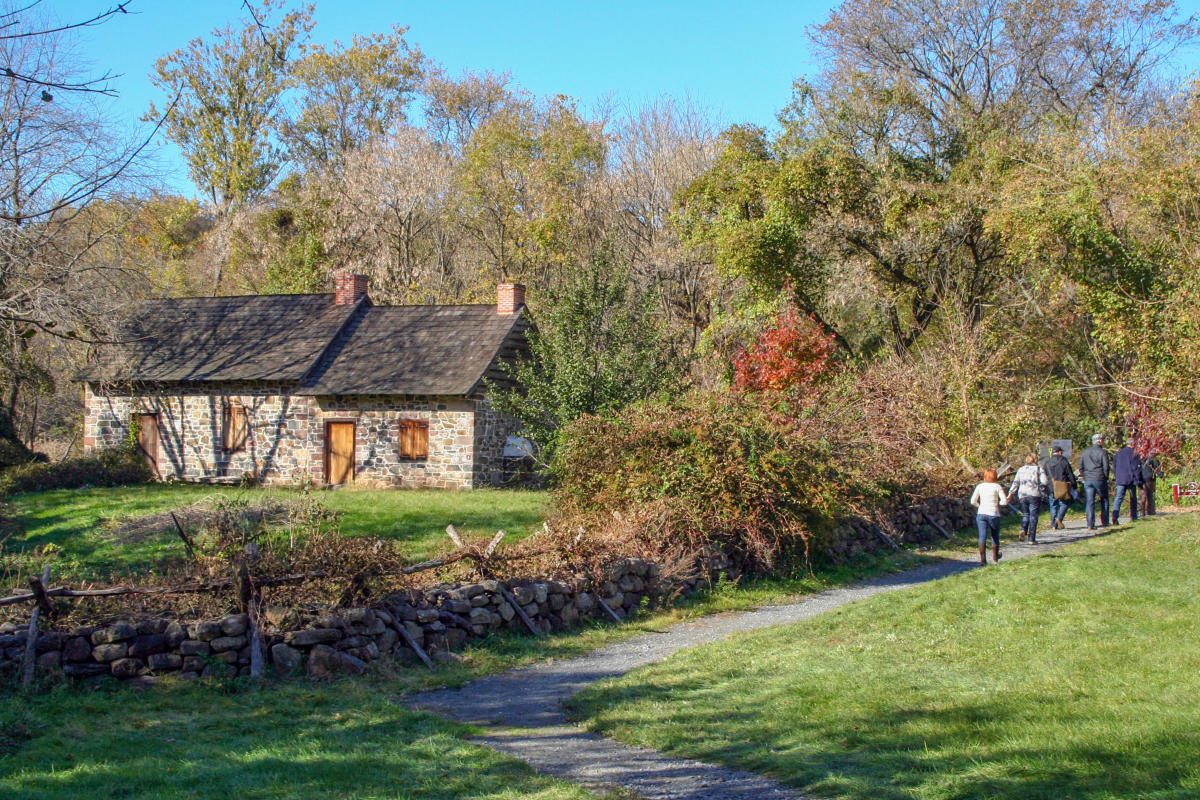 Historic Richmond Town. Photo: Joe Cingrana
Staten Island
Staten Island's landmark, 1,903-seat St. George Theatre is located a few blocks inland from the ferry landing. The jewel-like theater debuted in 1929 as a vaudeville house and now hosts concerts, live comedy shows and more. Historic Richmond Town, an outdoor museum village set on more than 100 acres (404,686 square meters), is one of the best places in the City for history buffs to get a taste of Colonial America. The restored structures date back to the 1600s and include New York City's oldest family farm as well as a museum containing artifacts, documents and photographs of the area.