Central Park under a fresh coat of snow, holiday lights twinkling in the branches and piping-hot roasted chestnuts for sale on street corners—there's no place like New York City in the winter. During the cooler months, your clients can take in contemporary art in the Bronx, bowl amid gourmet food and famous musicians in Brooklyn, eat a five-star meal in Manhattan, visit iconic movie sets in Queens and see ancient artworks in Staten Island. Read on for ideas to share with your clients about what they can do in all five of the City's boroughs.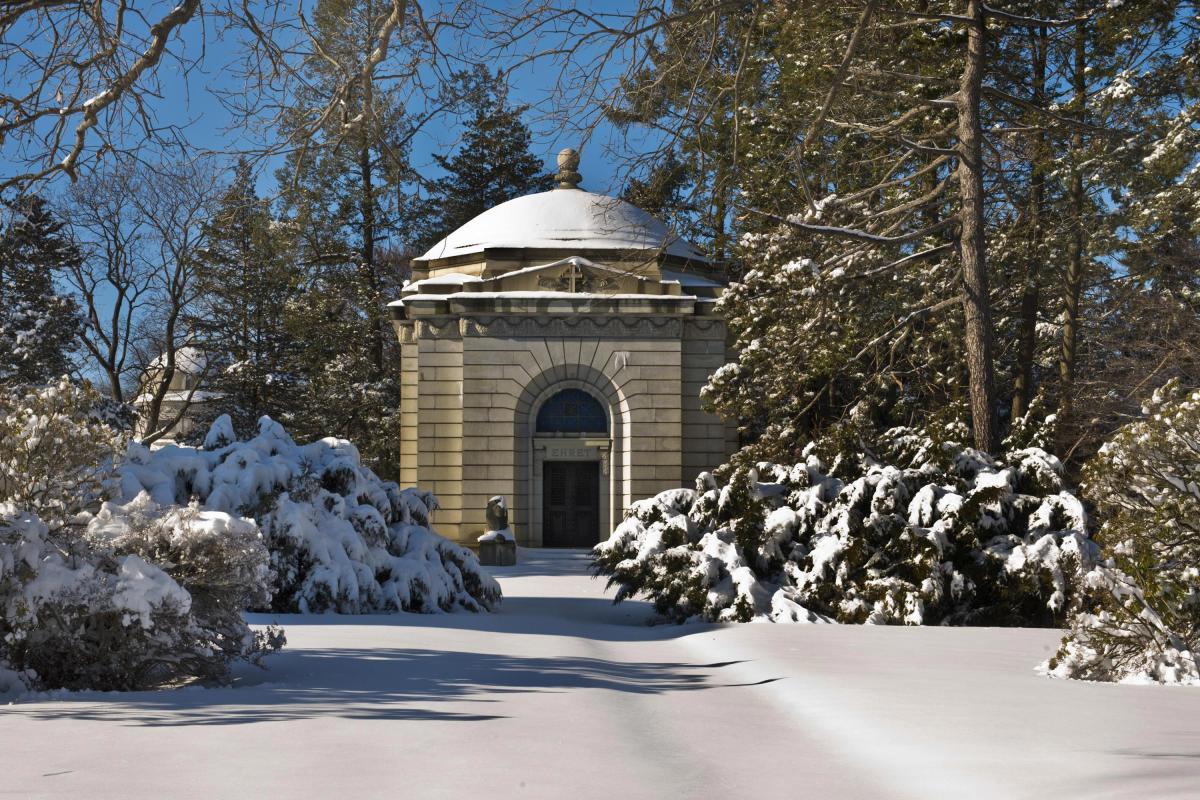 Courtesy, Woodlawn Cemetery
The Bronx
The Bronx Museum of Art, located on the historic Grand Concourse boulevard in the South Bronx, is the perfect place for your clients to spend a winter afternoon. The museum has more than 1,000 works of contemporary art in its permanent collection, and admission is free. Nearby, the Bronx Terminal Market, a nearly one-million-square-foot mall near Yankee Stadium, has department stores like Home Depot and Target, smaller shops like BX Sports, and a variety of family-friendly restaurants. Woodlawn Cemetery, which opened in 1863 and is now a National Historic Landmark, is the final resting place for Celia Cruz, Miles Davis, Herman Melville and Otto Preminger. Tours of the grounds are available.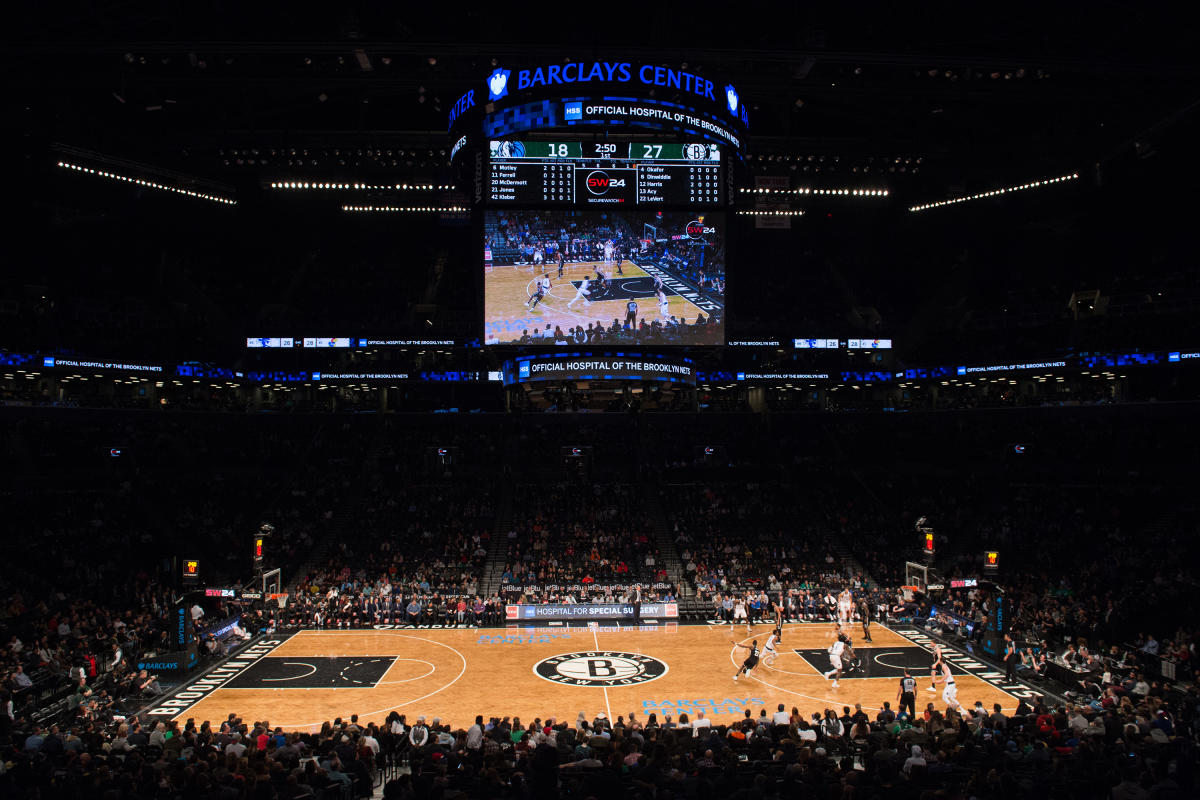 Brooklyn Nets at Barclays Center. Courtesy, Brooklyn Events Center LLC.
Brooklyn
When winter arrives Brooklynites bundle up in woolen hats and scarves and holiday lights bring cheer to the streets, especially in storied Dyker Heights, known for its holiday decorations. Your clients can enjoy a little healthy competition at Williamsburg's Brooklyn Bowl, a 16-lane bowling alley that hosts live performances nearly every night of the week and serves cocktails and fried chicken from Brooklyn institution Blue Ribbon. Another neighborhood staple is the Brooklyn Brewery, which opens for tastings and free tours each weekend. The Brooklyn Museum in Prospect Heights is one of America's oldest and largest art museums; its permanent collection has more than 1.5 million works, including an extensive collection of Ancient Egyptian art and antiquities. The fun, educational exhibits at the Brooklyn Children's Museum in nearby Crown Heights explore history, nature, science and world cultures, making it a great option for families. Brooklyn is also home to Barclays Center, where your clients can take in a Brooklyn Nets basketball game or a New York Islanders hockey game.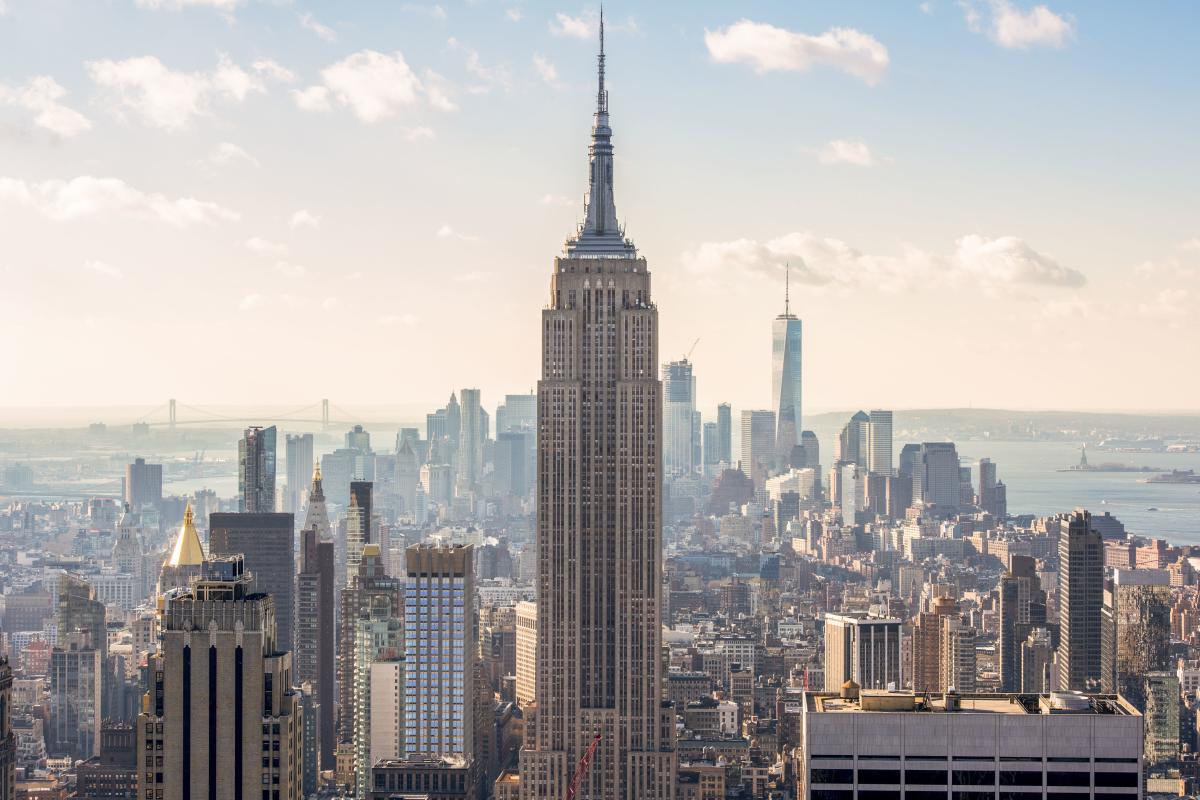 Empire State Building. Photo: Julienne Schaer
Manhattan
The Empire State Building is where sightseers can score perfect skyline views from the 86th-floor Main Deck or 102nd-floor Top Deck. The attraction is also home to the only NYC museum open seven days a week, from 8am to 2am. The landmark edifice's new second-floor Observatory Experience features immersive exhibits about the building's history. Visitors can see showcases on the original elevators, the building's appearances in pop culture since the 1930s, and an Instagram-ready photo-op room with King Kong.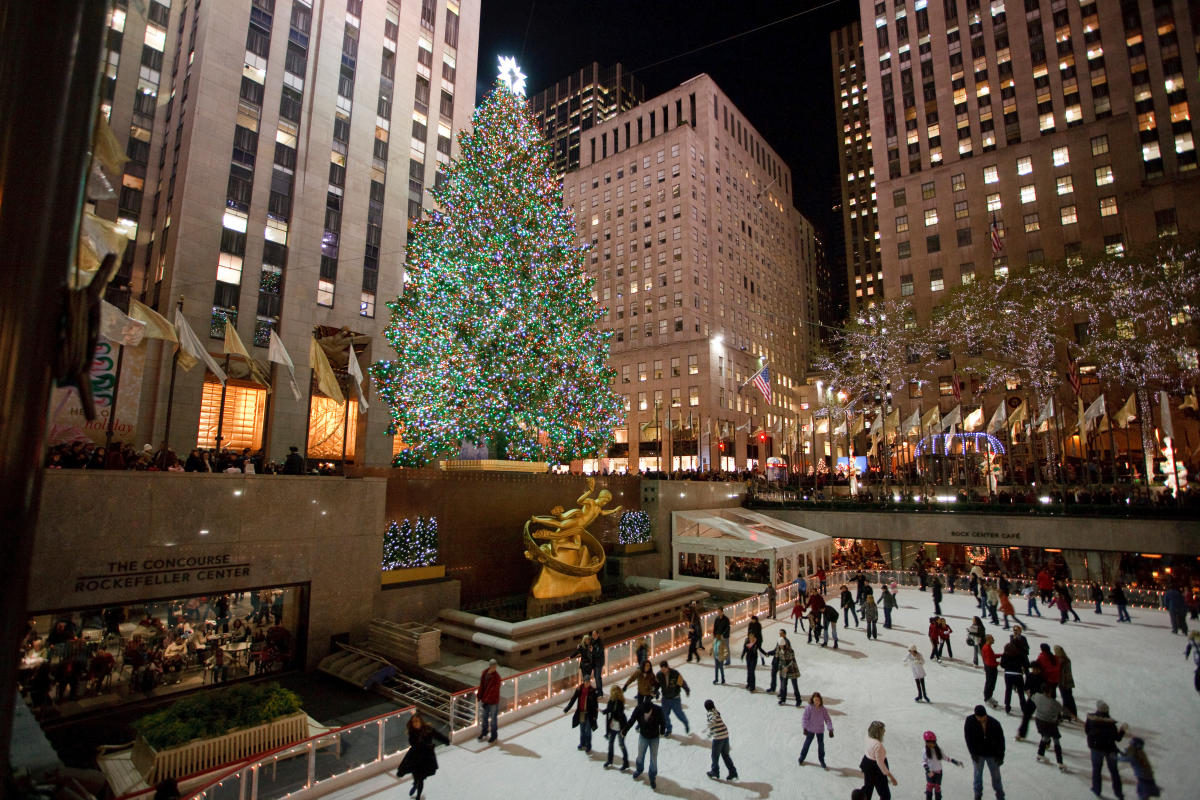 Rink at Rockefeller Center. Photo: Will Steacy

Strapping on a pair of skates at Rockefeller Center is a wintertime tradition—and your clients can warm up afterwards on The Tour at NBC Studios, which goes behind the scenes of shows like Saturday Night Live and Today. Lincoln Center for the Performing Arts hosts live dance, music, opera and theater performances, plus several annual film series. Nearby is Thomas Keller's Per Se, a 64-seat fine-dining restaurant that features two daily nine-course tasting menus, and Jean-Georges, where Jean-Georges Vongerichten has presented his signature take on classic French cuisine that incorporates Asian ingredients since 1997.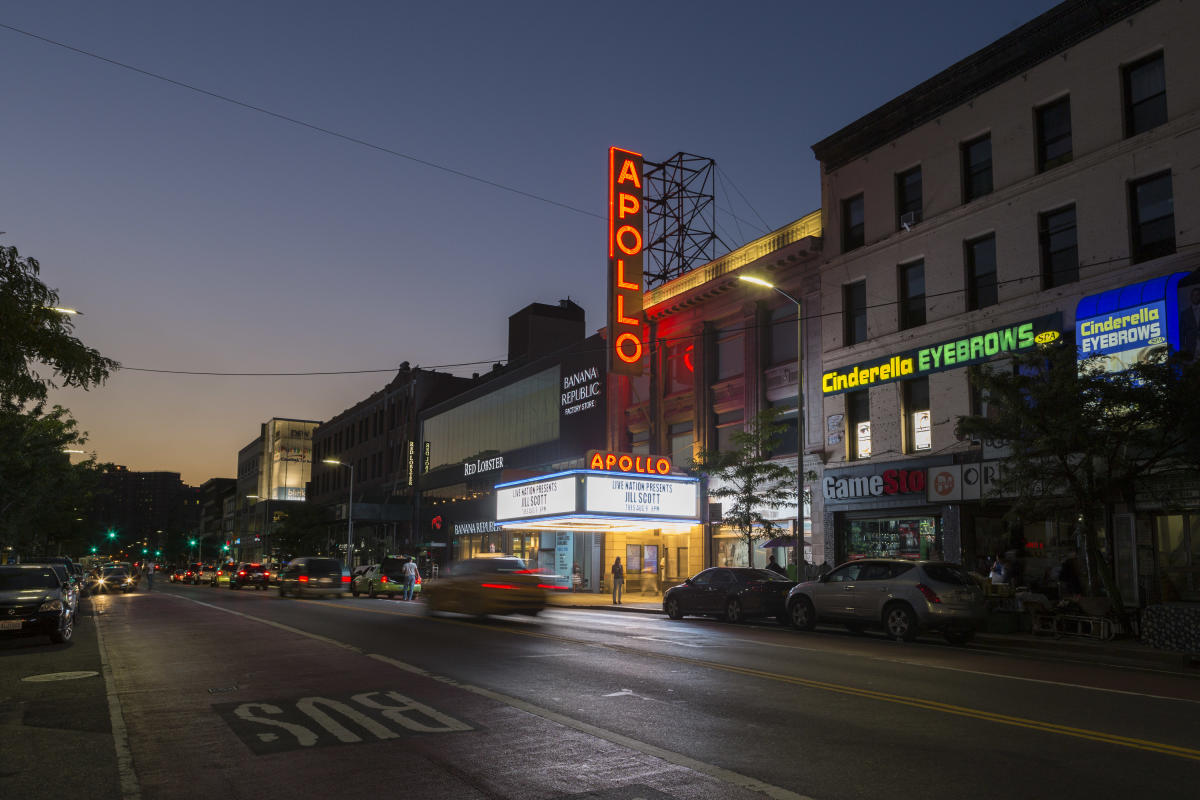 Apollo Theater. Photo: Kate Glicksberg

The New-York Historical Society, an Upper West Side mainstay dating back to 1804, takes a creative approach to using drawings, maps, paintings and other artifacts to tell the story of the five boroughs. Farther uptown in Harlem is the legendary Apollo Theater, where performers like Ella Fitzgerald, Marvin Gaye, Jimi Hendrix and Billie Holiday launched their careers on Amateur Night—a tradition that continues to this day. Just a few blocks away is the National Jazz Museum, a small institution with onsite exhibitions, lectures and live performances, and farther east is El Museo del Barrio, which focuses on Latin American and Caribbean art from the Pre-Columbian era to the present.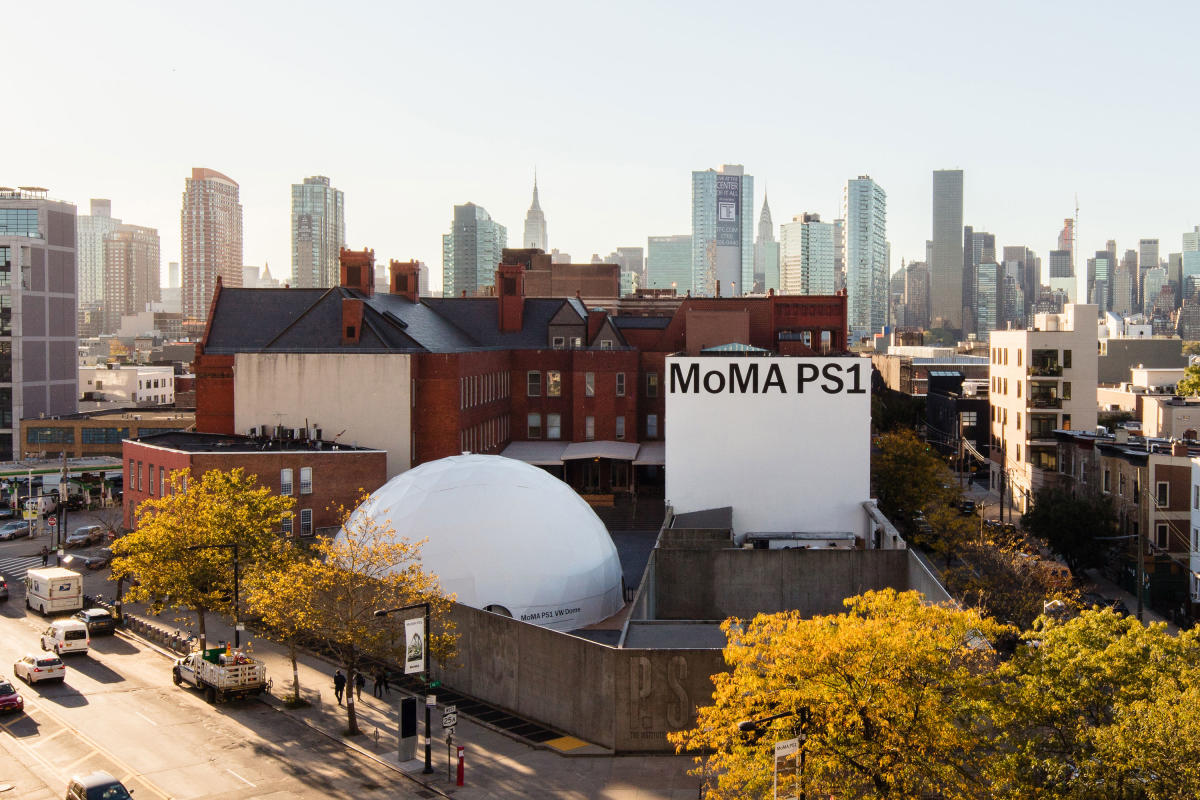 Courtesy, MoMA PS1
Queens
Queens also has plenty of museums where your clients can find inspiration on a cold day. MoMA PS1, a branch of the Museum of Modern Art housed in a renovated former school building, makes for a great introduction to the borough's eclectic, avant-garde arts scene: the stairwells and several classrooms are given over to long-term installations, but most of the space is used to host rotating exhibitions of provocative and often political works by emerging artists from around the world. The Museum of the Moving Image is located in nearby Astoria, in the former East Coast headquarters of Paramount Pictures, and has a wide-ranging collection of artifacts from classic and contemporary films on display. Clients who are feeling lucky—or simply bold—can check out Resorts World Casino New York City, a recently expanded casino in Jamaica that features hundreds of slot machines and electronic table games.
National Lighthouse Museum. Photo: Tagger Yancey IV
Staten Island
Staten Island, just a short boat ride from Manhattan's southern tip, also has some exciting shopping options and entrancing museums where sightseers can escape the chill. The National Lighthouse Museum, housed in a cheerful brick building that greets visitors as they step off the ferry, has a collection of more than 160 miniature lighthouses. Further afield is the Snug Harbor Cultural Center & Botanical Garden, a former haven for retired sailors that now houses several arts organizations—including the Staten Island Museum at Snug Harbor, known for its collections of plant and wildlife specimens and Greek and Egyptian antiquities, and the Staten Island Children's Museum, with hands-on experiences for kids of all ages. There's also Empire Outlets, a new retail development just steps from the St. George Ferry landing with around 100 shops, including a Levi's outlet store and a Nike factory store.