Central Park under a fresh coat of snow, holiday lights twinkling in the branches and roasted chestnuts for sale on the street corners—there's no place like New York City in the winter. Here are some standout exhibitions where your clients can warm up and take in a hearty dose of culture.
MAD Collects: The Future of Craft
This two-part exhibition at the Museum of Arts and Design, perched atop Columbus Circle, highlights the museum's acquisitions over the last five years and the finalists for the first-ever Burke Prize, an annual grant for artists under 45 working in studio crafts.
Through March 31
Tiffany's Iridescence: Glass in Rainbow Hues
The Queens Museum is hosting a yearlong exhibition of more than 200 Tiffany lamps of all designs, shapes and sizes collected by Austrian immigrants Egon and Hildegard Neustadt over the course of 50 years. The couple bought their first stained-glass lamp in 1935 for $12.50 and went on to amass one of the world's largest collections of the colorful art glass.
Through October 6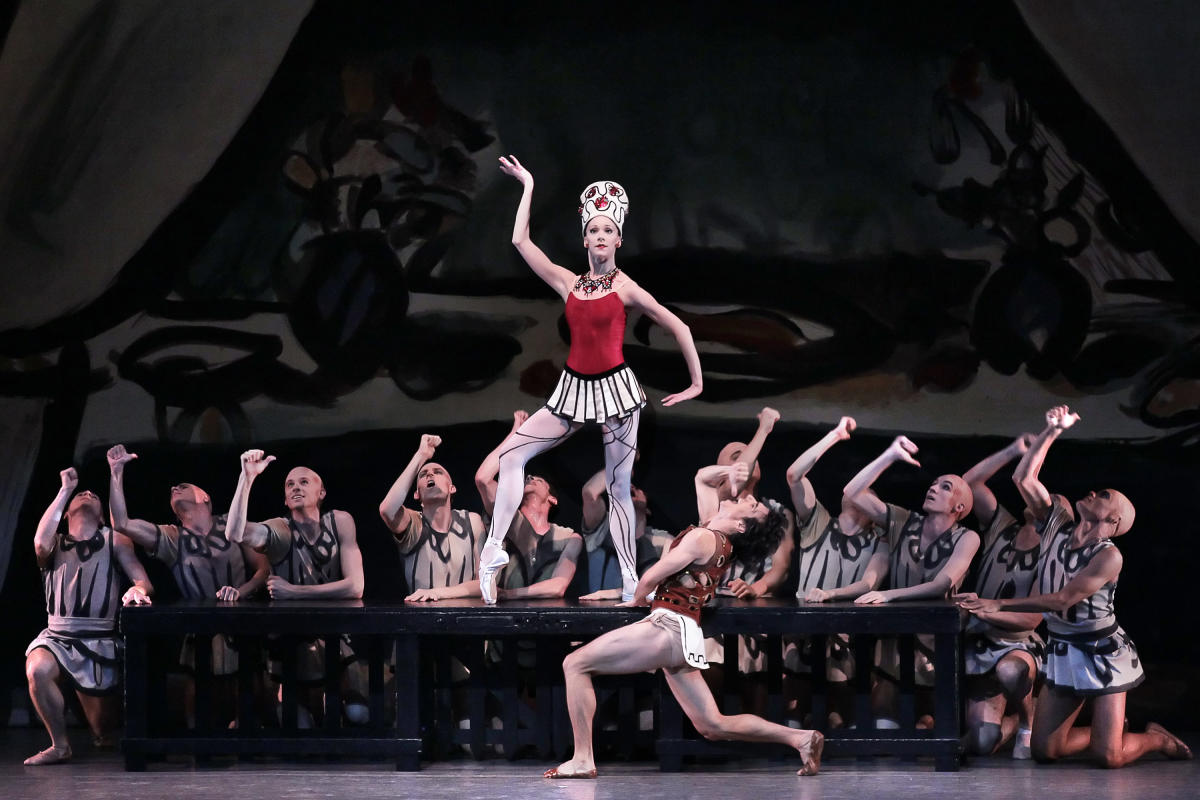 Maria Kowroski in George Balanchine's Prodigal Son. Photo: Paul Kolnik
Winter Repertory Season
The New York City Ballet will perform a number of works by world-renowned choreographer and company founder George Balanchine this winter. These include his collaborations with Igor Stravinsky and several pieces inspired by the music of Pyotr Ilyich Tchaikovsky. Other highlights include a new work from resident choreographer Justin Peck and a series dedicated to dance legend—and former NYCB dancer and choreographer—Jerome Robbins.
January 22–March 3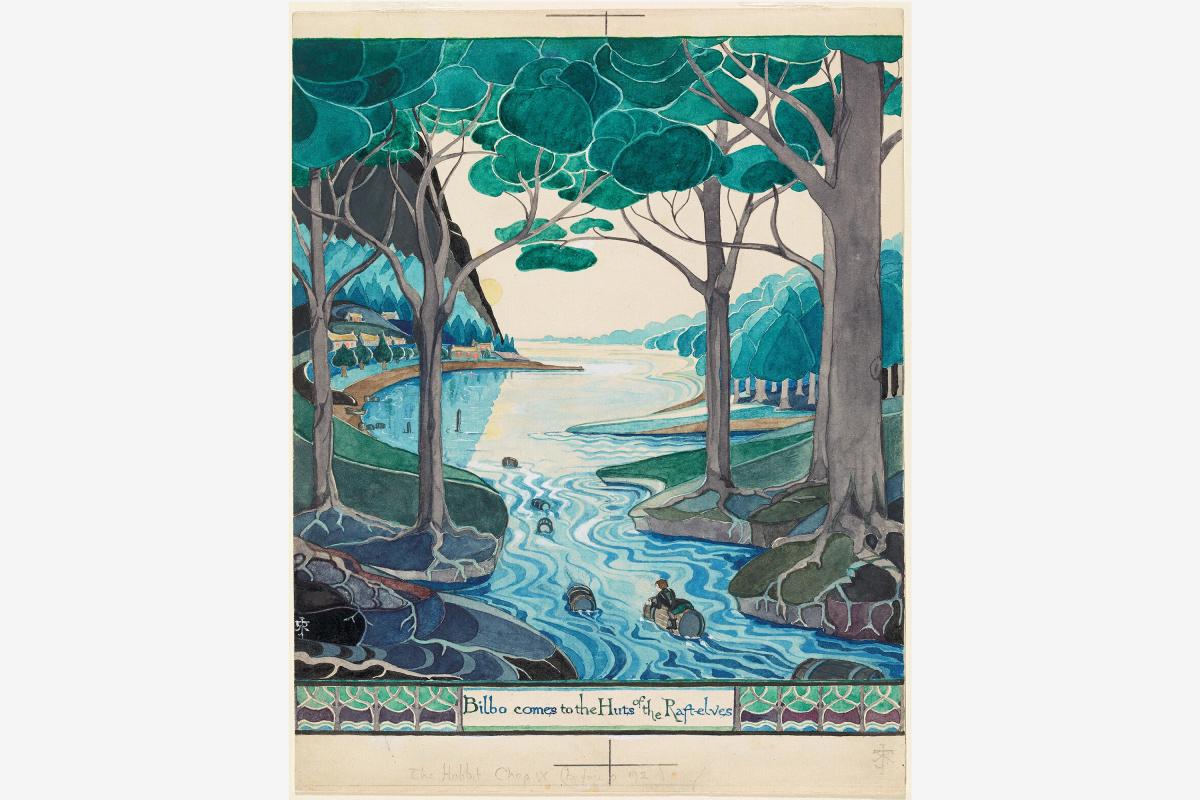 J. R. R. Tolkien (1892–1973), Bilbo comes to the Huts of the Raft-elves, July 1937, watercolor, pencil, white bodycolor. MS. Tolkien Drawings 29. © The Tolkien Estate Limited 1937.
Tolkien: Maker of Middle-earth
The author of the wildly popular Lord of the Rings fantasy novels gets his due this winter at the Morgan Library & Museum in Murray Hill, where draft manuscripts, hand-drawn illustrations and maps will be on display alongside family photographs and memorabilia. Many of these items are on loan from the Tolkien Archive at the United Kingdom's Bodleian Library.
January 25–May 12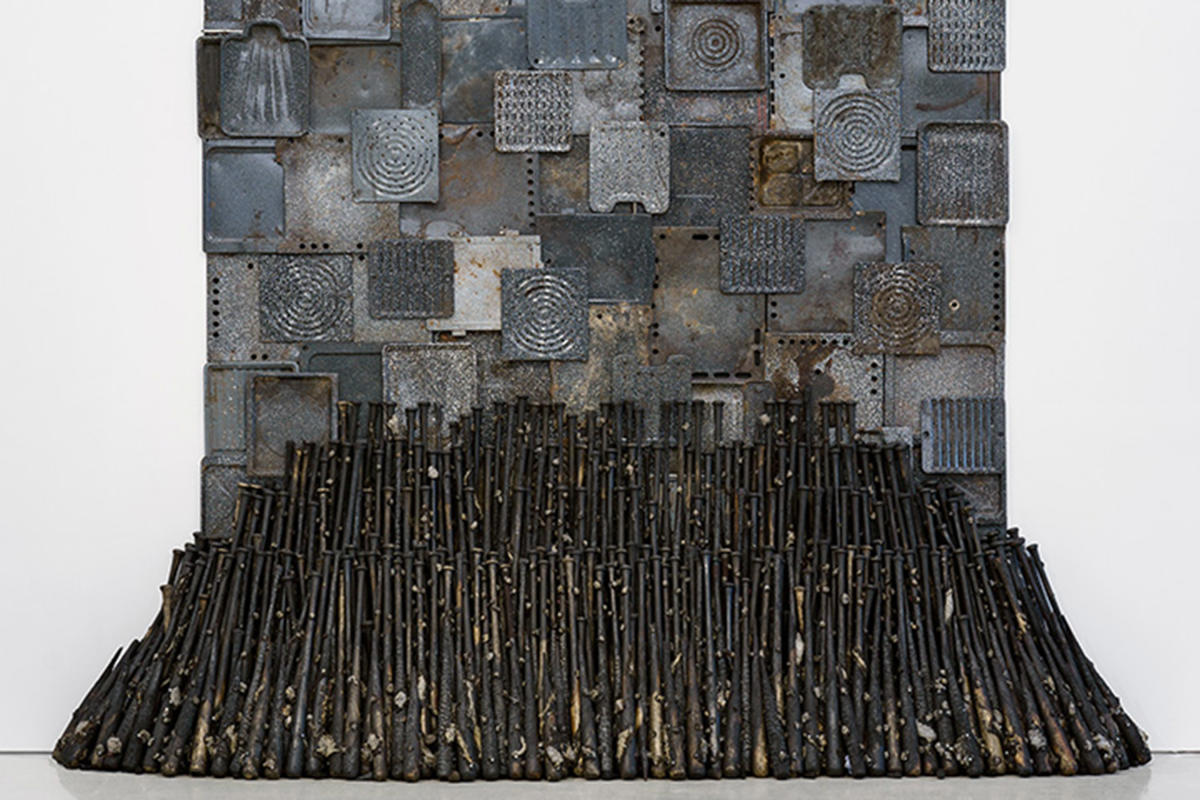 Iron Heavens, Nari Ward (1995). Courtesy, New Museum​
Nari Ward: We the People
A retrospective at the New Museum on Manhattan's Lower East Side will present more than 30 large-scale installations, paintings, sculptures and videos by Jamaican-born artist Nari Ward. The assembled works will highlight the importance of New York—especially Harlem, where Ward salvaged many of the materials used in his early works—to his overarching aesthetic vision.
February 13–May 26
Male Gaze: Life, Legend Legacy
In their Soho loft during the summer of 1969, Charles Leslie and Fritz Lohman—the founders of the Leslie-Lohman Museum of Gay and Lesbian Art—presented their first exhibition of gay artists. This 50th-anniversary exhibit draws from the museum's collection, which has greatly expanded since those days, to explore themes including design, fashion, the erotic, the impact of AIDS and key moments in recent LGBTQ history.
February 20–March 31